Bored? Craving a creative outlet? Look no further than our list of 27 simple craft projects you can make at home using just five supplies or less.
Are you bored at home and looking for something to do? How about a little crafting?
The projects below are all created with a beginner in mind and require 5 or fewer supplies, and that includes scissors and glue!
This means, these adult crafts are easy and can be completed in less than an afternoon.
More Craft Idea Posts:
Idea posts are awesome because they give you lots of ideas all in one place! Here are a few more idea posts that I think you might like: 20 Personalized Wedding Gifts, 17 Creative Ideas When You're Bored, and 20 Handcrafted Journals.
Be sure to look around the blog for more home decor ideas!
Beginner Crafts for Adults:
Visit the website for the step-by-step tutorial.
Cut 8 Paper Pennant shapes out of 1 sheet of beautiful patterned paper. Then you can create a Fabulous Pennant Banner.
Learn how to make a fabric pom pom pen with this step-by-step tutorial.
Play with your pets and learn How to Make a Crinkle Water Bottle Dog Toy. An easy DIY Craft tutorial idea made with dry dog food.
Make a 3D Hologram Projector at home and wow your friends and family. A complete step-by-step tutorial with a PDF Printable.
Decorate a monogram letter using washi tape. Makes for great home decor or wall art. An easy DIY craft tutorial idea to decorate your space with washi tape.
Customize a pair of Flip Flops with your favorite fabric and hot glue. An easy DIY craft tutorial idea perfect for summer.
Learn how to make a pearl bracelet for a loved one or a friend. You won't need a professional jewelry-making kit or even a needle and thread.
Turn old vinyl records into beautiful wall art. An easy DIY craft tutorial idea to upcycle a vinyl record into home decor.
Learn how to make clay fridge magnets with oven-bake clay. An easy DIY craft tutorial idea. Fun crafts for the whole family!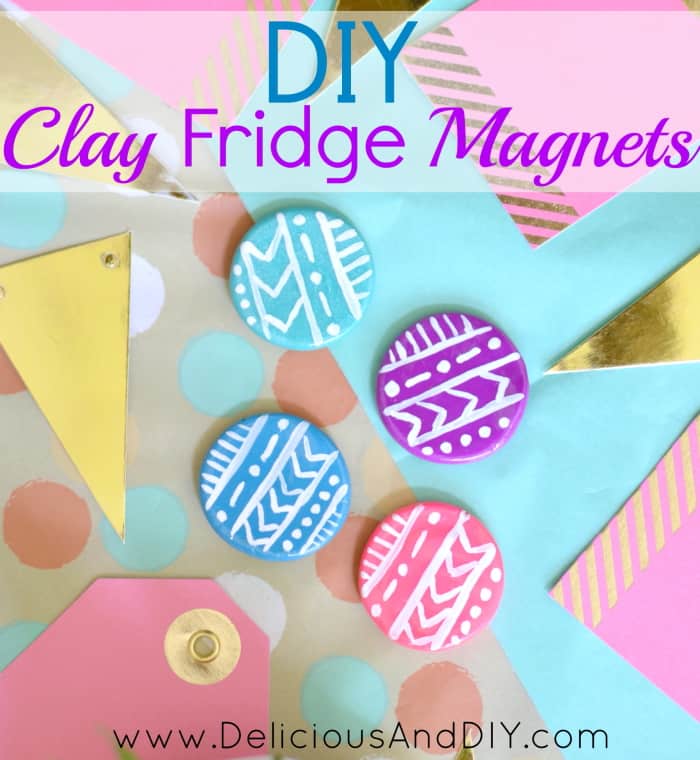 Make a dog chew toy using your old t-shirts for your furry friend. A complete tutorial and video!
Painted ceiling medallions add design and unique wall decor for your home. A simple DIY craft tutorial idea to add style to your home decor.
Make your own DIY Jewelry out of ponytail holders. This trendy bauble necklace is handmade and you can make it too.
Want to put cool license plate wall art in your home? Here's a cheap, easy way to do it. This DIY project can be completed in an hour and no experience is needed!
How to Make a paper wreath using pages from a vintage book. An easy DIY craft tutorial idea for beautiful DIY home decor that you can display all year long.
Make a tied fleece blanket that is perfect to snuggle and keep you warm. An easy DIY craft tutorial idea that also makes a great handmade gift!
Make beautiful Burlap Napkin Rings that are great for your farmhouse tablescape.
Use a Dollar Store Rug and some acrylic craft paint to make an adorable custom Autumn "Hello" rug in less than an hour.
Create beautiful colored rhinestone jewelry using sharpie markers. An easy DIY Jewelry tutorial that will have you sparkling!
This fringe paper wreath is as simple as it is stunning. Use your paper crafting skills to make one for your holiday décor!
Create beautiful DIY jewelry with electrical wire! A complete step-by-step tutorial on how to make an electrical wire ring.
Make your own earring holder frame to hang on your wall. A step-by-step tutorial on how to make an earring frame.
Create your own DIY Return Address Labels with Cricut Design Space. A complete step-by-step tutorial and video!
Make a Chalkboard Banner using the Banner Punch Board.
Create a beautiful Mama Bird Nest Necklace as a gift for mom! A complete step-by-step jewelry tutorial.
Make and GIVE a super simple handmade card using washi tape and supplies you already have on hand!
Spoil your dog with a DIY comfy blanket dog bed they can snuggle inside.
These neon chain earrings are a cinch to make. Get step-by-step instructions with a video showing how to make these handmade earrings.
Which craft idea is your favorite? Share and leave a comment below!
Our Crafting Essentials List:
Title:
27 Easy Beginner Crafts for Adults with 5 Supplies or Less
Keywords:
beginner crafts for adults
Last Updated:
June 1, 2023