Customize a pair of Flip Flops with your favorite fabric and a hot glue. An easy DIY craft tutorial idea perfect for summer.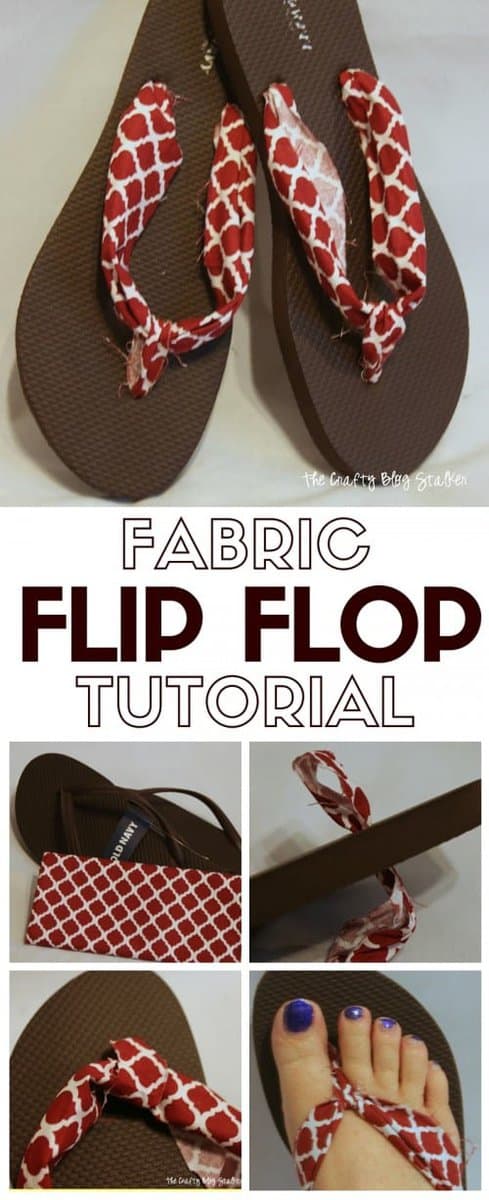 I am a flip flop girl. They are practically all I wear in the summer. Now that spring is in the air, my toes are aching to get out of those stuffy shoes and socks and into that warm summer sun!
There are so many possibilities on how you can add your favorite fabric to flip flops, but what I like most about this method is that you can make your flip flops fit perfectly so you don't have to worry about doing the toe pinch every time you step to keep you flip flop on, or have your feet ache from flip-flops that are too tight.
Supplies Used: Some links may be too similar items when exact items couldn't be found online.
Click through to the next page for the tutorial.