Do you love pens too? I know I'm not alone because my mom and sister have a love of pens too.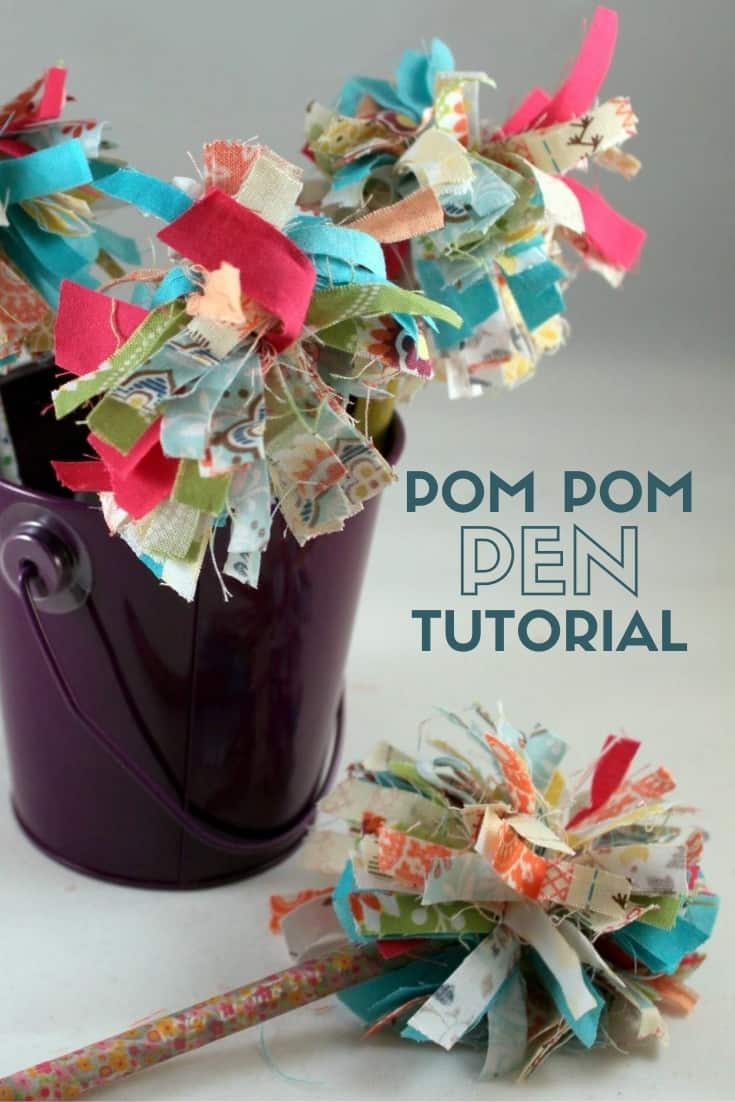 Recently, I was with my sister and she was cleaning out her purse and she had handfuls of pens hiding in every nook and cranny of that little purse.
My pen fetish is a little bit different because my favorite type of pens are novelty pens. You know the strange ones that are near the checkout counters or at the dollar store? I have had pinwheel pens, monster pens, squeaking pens, light-up pens and I use them all. I love to show off my new pens at work and my coworkers have come to expect this strange behavior from me.
The other day, one of my coworkers was given this totally awesome pom pom pen and I knew I just had to make my own.
Supplies Used to Make a Fabric Pom Pom Pen
Items linked below may go to similar items when exact items couldn't be found online. Links are affiliate so when you purchase, I will get a small kickback to help fund the next tutorial!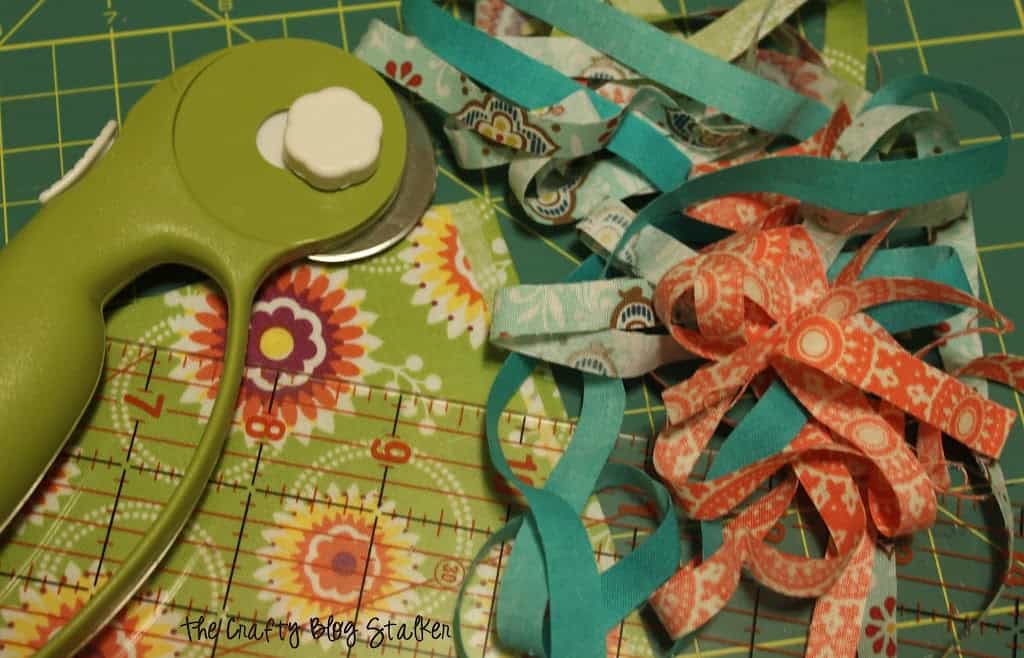 How to Make a Fabric Pom Pom
Begin by getting the fabric scraps together and cut strips of fabric that are about ¼ inch wide. Cut the strips on the long side of a scrap piece so the strips can be nice and long.
Next, wrapped the long strips around four fingers and kept adding more and more strips. The more strips that you add the fluffier your pom-pom is will be.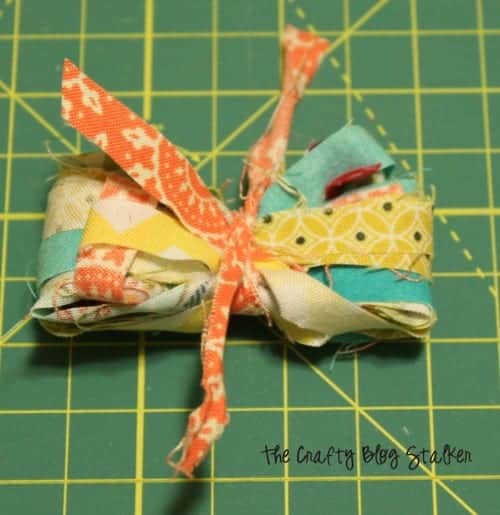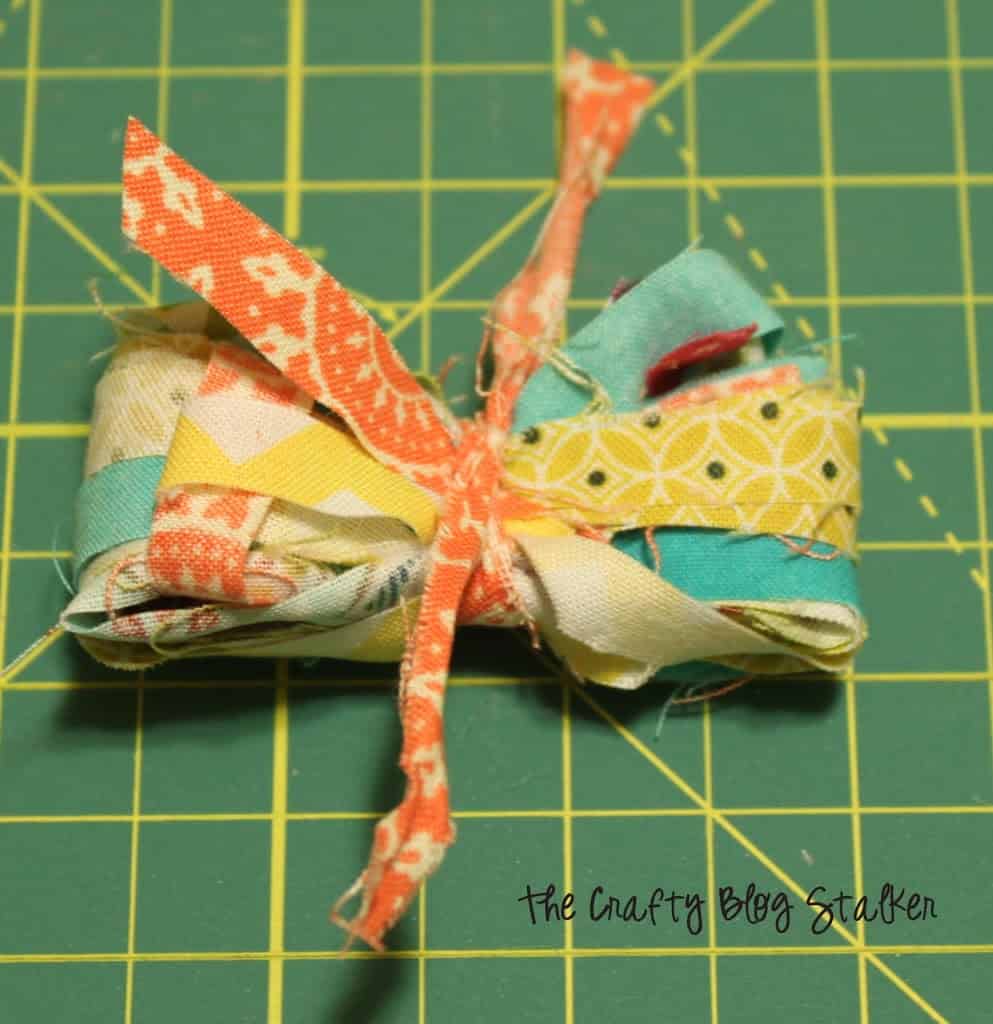 Carefully remove the wrapped strips of fabric off of your fingers. With another strip of fabric, tie a not tightly around the center.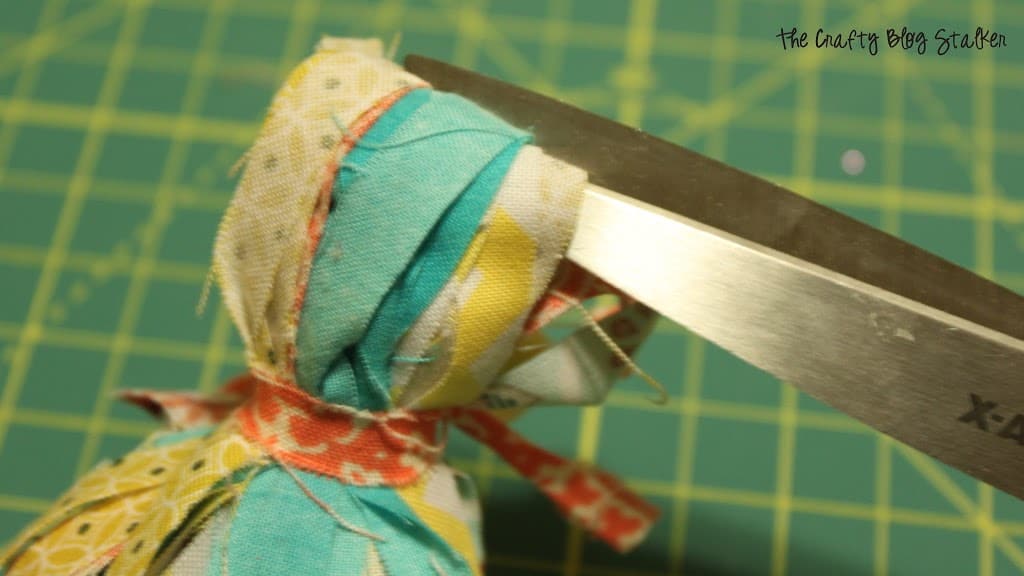 Then take a pair of scissors and cut the loops on both sides of the knot.
After a little bit of fluffing, you will have a great little pom pom! Now to turn it into a pen!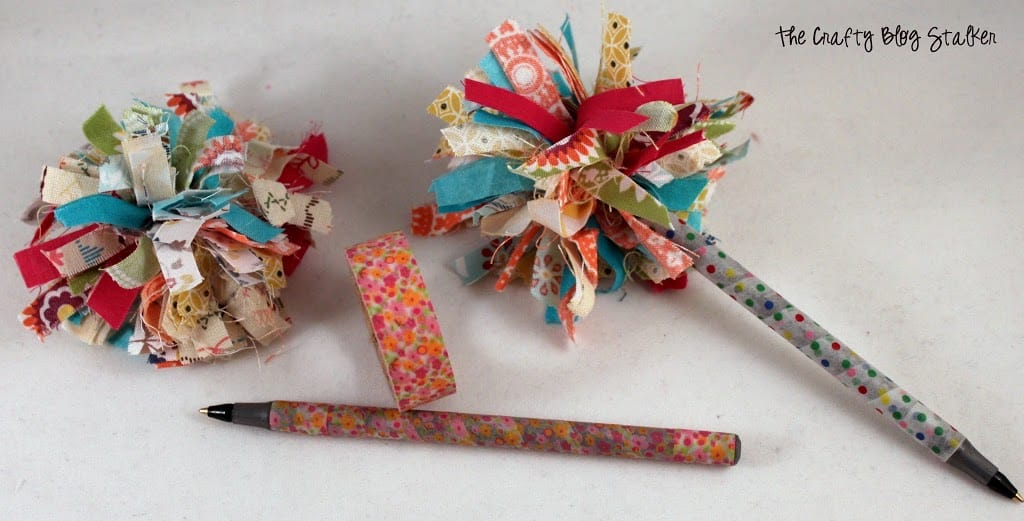 After you finish the pom-pom top, pick out some fun washi tape and wrap it around a pen in.
Put a big dollop of hot glue in the center of the pom-pom and attach it to the end of the pen.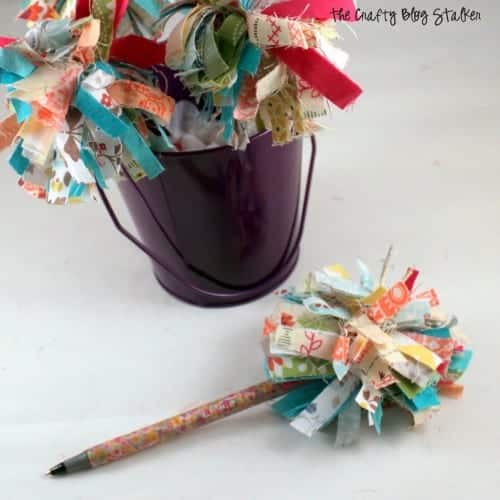 I love my new pens, and I think I will make some to give to my kid's teachers too!
Our Crafting Essentials List:
Title:
How to Make a Fabric Pom Pom Pen
Mentions:
Dollar Store Crafts
Keywords:
fabric pom pom pen
Last Updated:
September 4, 2023