About The Crafty Blog Stalker
Hi! I'm Katie, the Creator of The Crafty Blog Stalker, and I'm here to teach you how to create step by step. Many people want to be creative but don't know where to begin. That is where I come in, all of my projects include full tutorials with pictures so you can feel confident every step of the way. You can make something beautiful and I can show you how!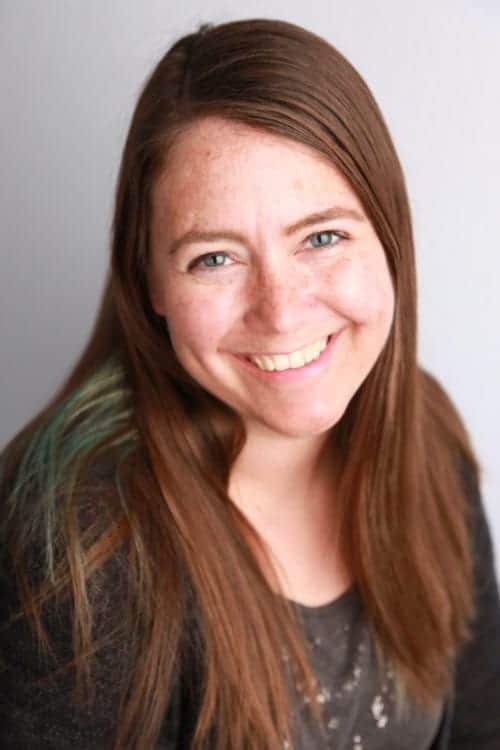 In 2011 the blogging world was still pretty new. I had a personal blog where I would keep family and friends updated about what was going on with our growing family. I have always been crafty, and when I would make something new, I would share it on my blog. Before I knew it, more than friends and family were coming to my website to learn how to create. That is how The Crafty Blog Stalker was born, and now my goal is to help EVERYONE have that "I made that!" feeling.
The Crafty Blog Stalker's Full Disclosure
Subscribe to The Crafty Blog Stalker
I am so honored that you want to follow me! Below are my social media links so you can stay in touch and see what I am up too.
Pinterest – I share all Crafty Blog Stalker tutorials as well as my favorite tutorials from other DIY bloggers across the globe. Most pins shared are DIY focused with tutorials.
Instagram – A behind the scenes look of The Crafty Blog Stalker as well as a look into my personal life with my family.
Facebook – Post several times a day crafting inspiration as well as conversation with TCBS community.
YouTube – Check out the latest tutorial video or dig into the archives!
Top 10 Most Popular Tutorials
Topics of tutorials include Crafts, Home Decor, Jewelry, Sewing, Recipes, and Holidays too!
1. How to Make a Vinyl Car Window Decal Sticker with Cricut Explore
2. Does the Listerine Foot Soak Really Work?
3. How to Make a 4th of July Bandana Wreath
4. How to Make the Group Naughty or Nice Christmas Game
6. Christmas Gift Exchange Dice Game with Free Printable
8. How To Make a Minky Rag Quilt
9. How to Make a Simple DIY PVC Sprinkler
10. The Best Homemade Lotion Recipe
Brand Partnerships
I love to share the brands that I love with you! Sometimes brands contact me asking me to help promote a new product or special, and I am happy to comply as long as it is a fit with the goal and purpose of this website!
Some brands that I have worked with are Cricut, Sherwin Williams, Nabisco, Diamond Art Club, Deco Art, Sharpie, and so many more!
Are you a brand and interested in collaborating? Email me at [email protected] I look forward to working together!
Site Statistics
Last 12 Month Page Views: 2,861,407
Monthly Page Views: 238K
Monthly Unique Visitors: 112K
Pinterest Followers: 110,781
Facebook Followers: 20,733
Instagram Followers: 2,889
YouTube Followers: 8,540
Thank You for Visiting!
No really, thanks a ton! Please let me know if there is a project I can help you with! Leave a comment below with what you would like to see.