You can have soft, touchable skin with the BEST Homemade Lotion Recipe made with Baby Lotion. Fight dry skin with this easy to follow recipe.
You may notice that the pictures may be different from what linked you to this tutorial. Since this is such a popular post I thought it was time to update. Don't worry, it's still the exact same recipe, the pictures are just prettier.
So let's get to it…
Do you have dry skin too? I have very dry, flaky, kinda gross skin. My feet are gross and my legs are always dry and itchy. Yeah, I know, TMI, but it is true, and maybe some of you are the same way (especially if we are related!).
About a year ago a friend made me some lotion from a recipe she had gotten from a coworker. She loved the lotion so much that she had to share it with me because that is what friends do – share! Now I love it so much that I want to share it with you!
This lotion is AMAZING! It is a thicker lotion and a touch oily (but not too much, just perfect) so if you don't have super dry skin this probably isn't the right lotion for you. If you use this regularly the dry, flaky, itchy is going to go away. Even the lizard heels will be soft. Since I am starting to sound like a commercial, I am going to STOP and actually share with you how to make this AMAZING lotion!
Like videos? I do have a video tutorial if you would prefer to watch the tutorial. Please subscribe to my YouTube Channel so you don't miss out on any future video tutorials!
Ingredients & Supplies
Optional:
For the baby lotion, my personal preference is the Honey Apple but any scent will work. I also gave a range on the amount of Petroleum Jelly to use. The larger the container the more "greasy" the lotion will be. So you can customize so the lotion is perfect for you. If you aren't a fan of petroleum jelly, I do have another version of this recipe that uses coconut oil instead – Coconut Oil Lotion Recipe with Baby Lotion.
Combining the Ingredients for your Winter Lotion with Baby Lotion
This is where the recipe gets really difficult, are you ready? Add all three ingredients to a medium-sized mixing bowl and…
mix. I bet you didn't see that one coming! I mixed for a couple minutes so the lotion was nicely combined and whipped.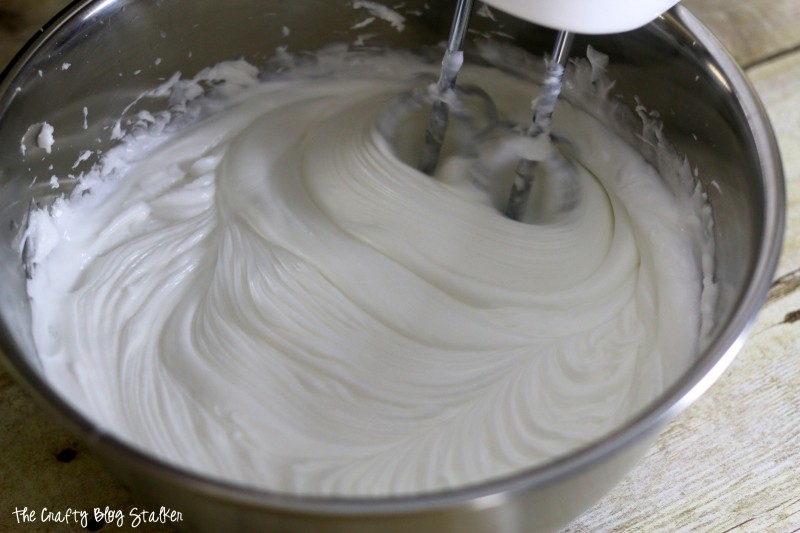 Storing your Winter Lotion with Baby Lotion
Don't throw the Vitamin E or Petroleum Jelly containers away because you will need something to put the new lotion into, and these containers work perfectly! The labels even come off of the Vitamin E jars so easily. I love it when they do that!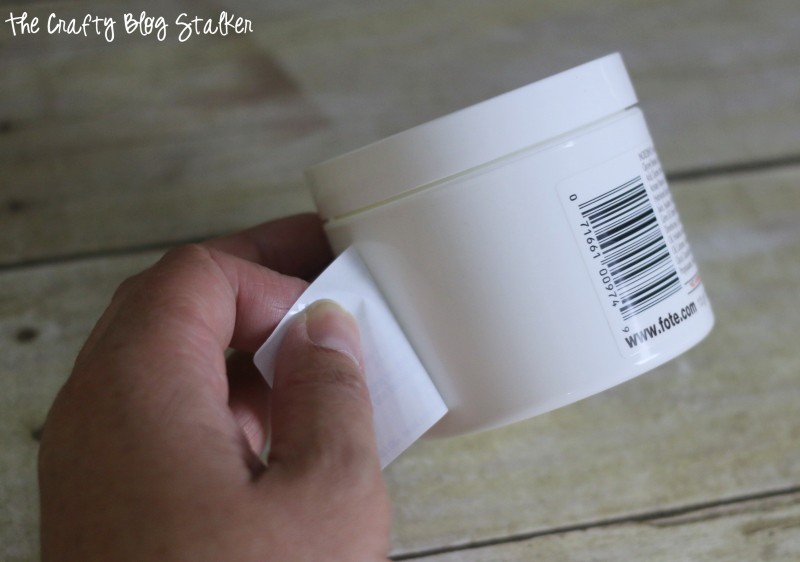 If giving this lotion as a gift, you can also purchase small travel jars that are the perfect size. The colored ones in the picture below hold 2.5 ounces and the colors are so fun!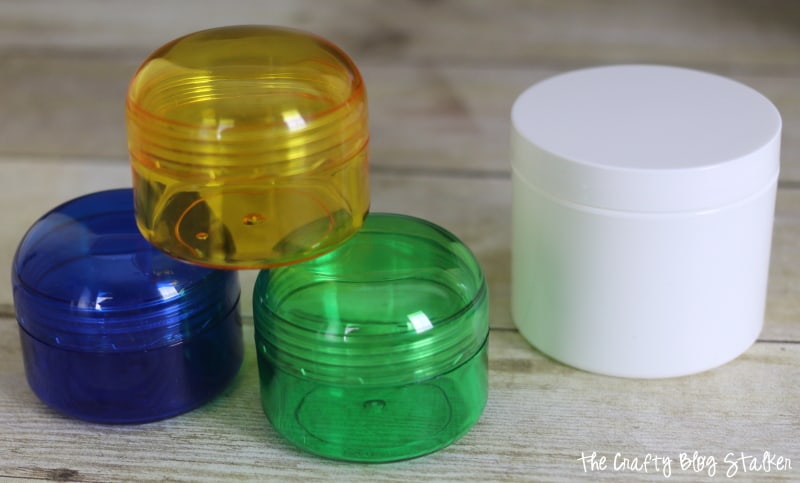 You could also even decorate the jars with a little bit of washi tape – so cute!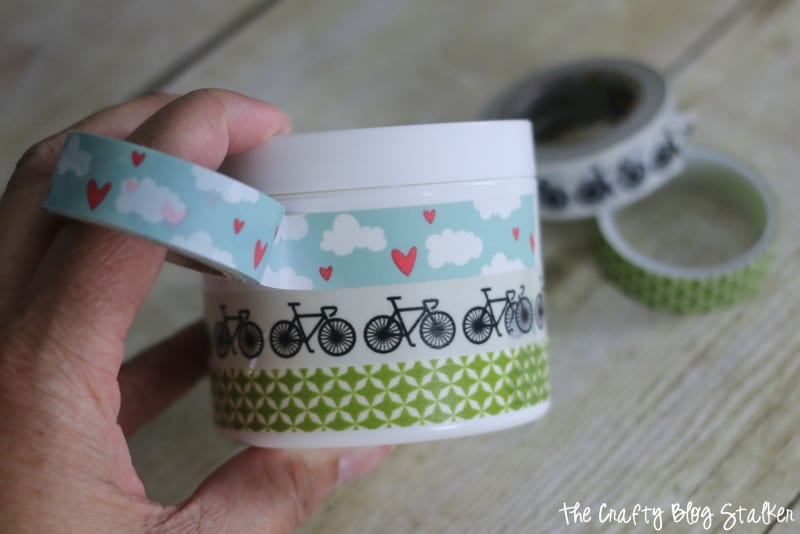 Using a mini spatula fill your jars with amazing this homemade winter lotion with abby lotion! I found the mini spatula to be the perfect size to scoop lotion but not make a mess and get it all over the sides of the container.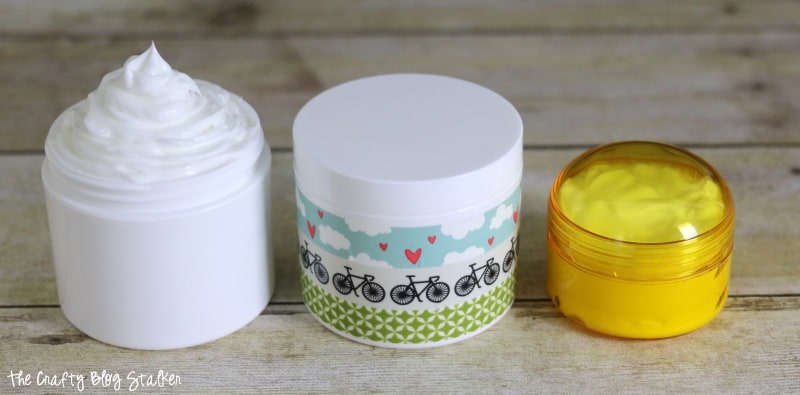 It almost looks like ice cream it is so fluffy!
This batch of winter lotion with baby lotion filled 6 – 4 ounce jars, 3 – 2.5 ounce jars and 1 – 13 ounce jar. You can see that it makes quite a bit, and gives you lots of options to have a jar at your desk, by your bed, in the bathroom, in your purse and still enough to share with friends or family.
Make sure to share this recipe with everyone you know, it really is that good. That's why it is called The Best! When you try the recipe I would love to hear what you think by leaving a comment below.
SAVE HOW TO MAKE THE BEST HOMEMADE LOTION RECIPE WITH BABY LOTION TO YOUR FAVORITE DIY PINTEREST BOARD!
And let's be friends on Pinterest so you can see all the DIY projects I'm pinning!
You Might Also Like:
(Original Photos)