Dry skin and cold weather can be a recipe for cracked, chapped, and red hands. Learn how to make your own hand lotion for soft, smooth hands here. If you make a purchase using the affiliate links below, we may earn a commission.
Do you have dry skin too?
Since I live in a desert climate with little moisture in the air, my skin is super dry, and sometimes itchy.
About a year ago a friend made me some lotion from a recipe she had gotten from a coworker. She loved the lotion so much that she had to share it with me because that is what friends do - share!
This is seriously the best lotion and I love it so much! It is definitely one of my favorite things.
I make my own lotion at least once a year. So of course, it's my turn to share it with you!
This is a thicker lotion and a touch oily, but not too much, just perfect.
This body lotion may not work for all skin types. If you don't have super dry skin this probably isn't the right lotion for you.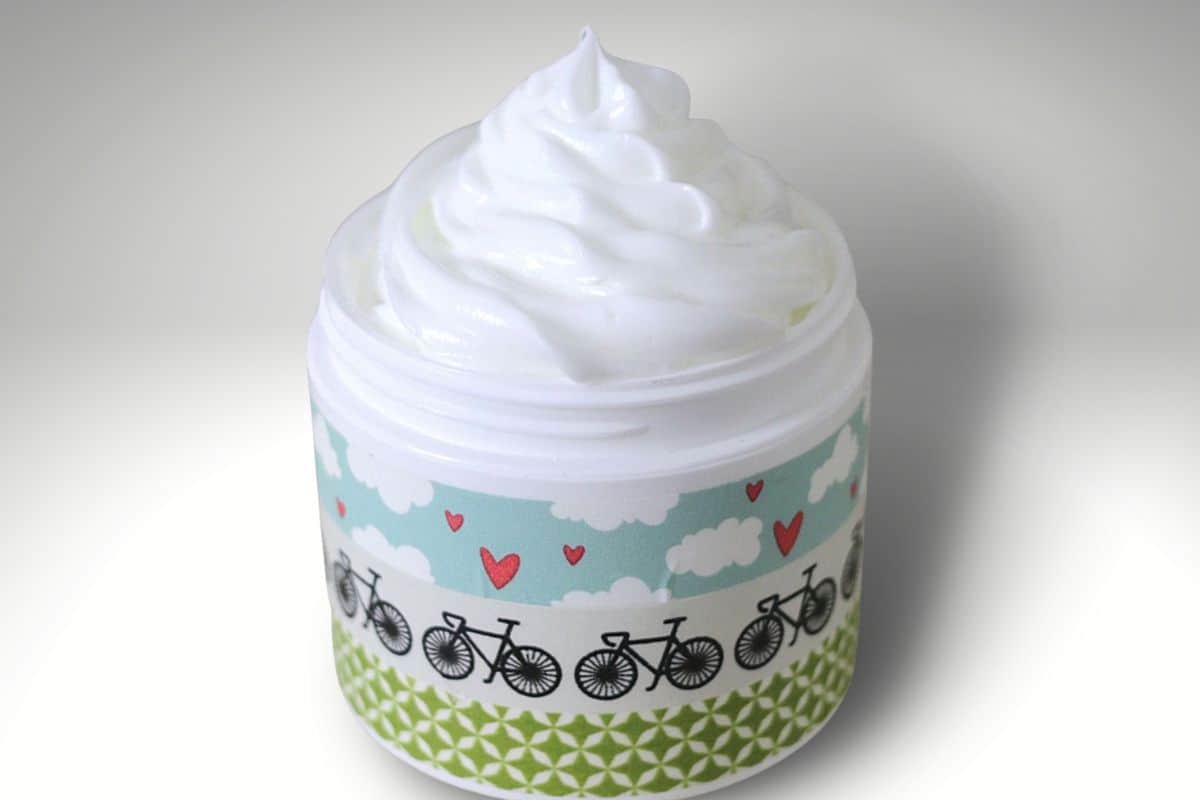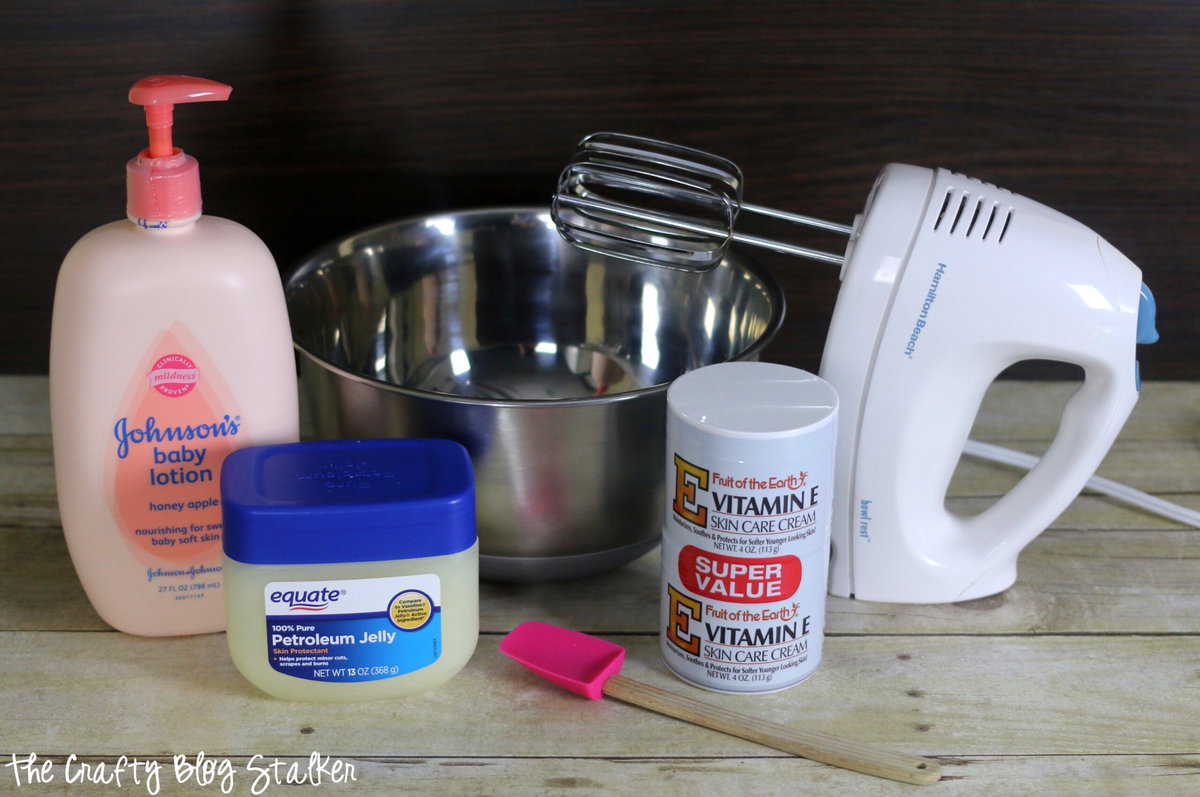 Yes, we are combining other store-bought lotions to create a new lotion. This isn't exactly homemade, but you are going to love the finished product.
For the baby lotion, my personal preference is the Honey Apple, but any scent will work so feel free to get your favorite.
This homemade hand cream recipe also gives a range of Petroleum Jelly to use. The larger the container the more "greasy" the lotion will be. Customize the lotion so it is perfect for you.
If you aren't a fan of petroleum jelly, I do have another Coconut Oil Lotion Recipe that uses coconut oil instead.
Instructions:
Are you ready, this is a very difficult recipe. Just kidding, this is so easy!
Start with all ingredients at room temperature.
Add the three ingredients to a medium-sized mixing bowl.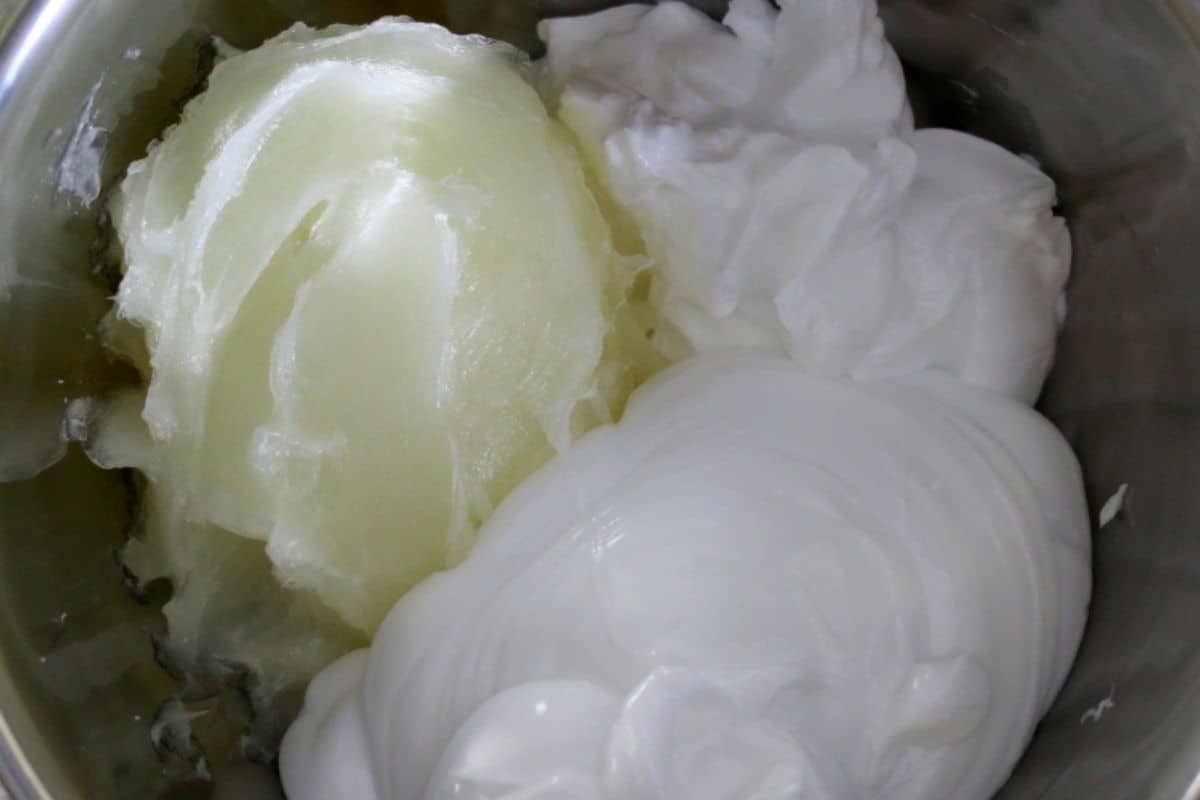 Whip for a couple minutes with a hand mixer or stand mixer, until the lotion is a nice creamy consistency.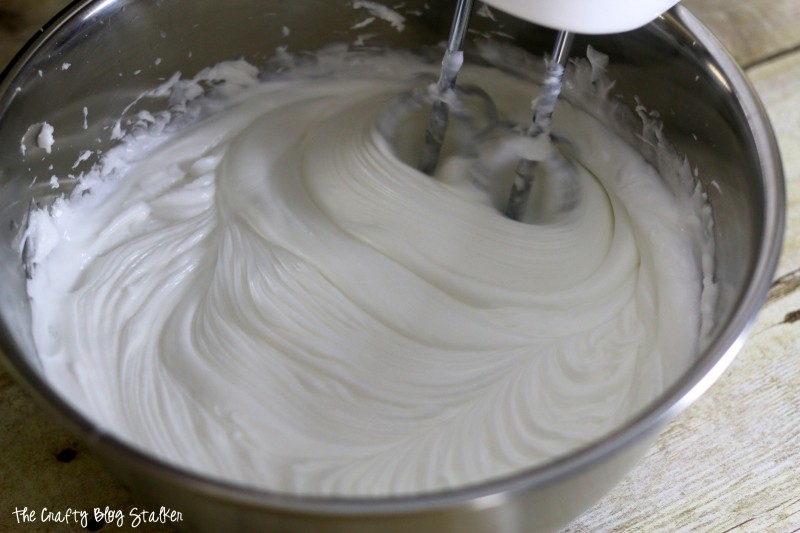 Next, oh wait, that's it. The lotion is done!
Storing the Lotion:
Don't throw the Vitamin E or Petroleum Jelly containers away because you will need something to put the new lotion mixture into, and these containers work perfectly!
The labels even come off of the Vitamin E jars so easily. I love it when labels do that!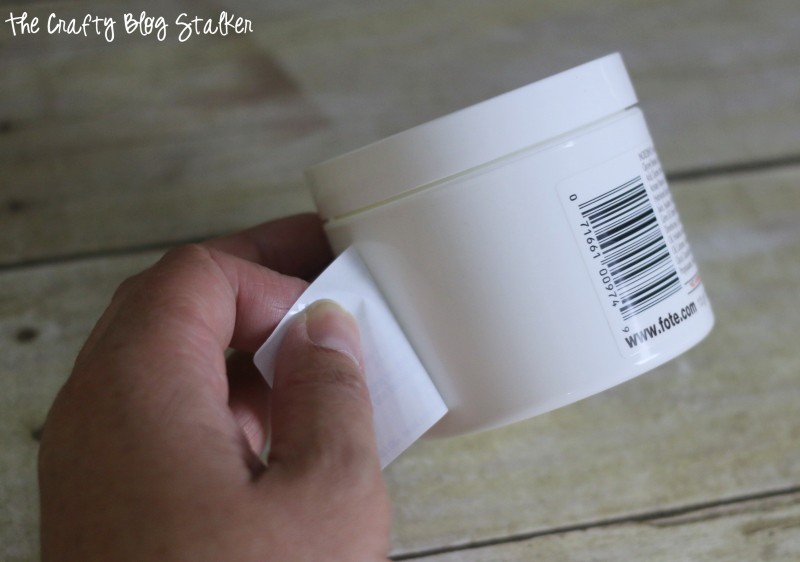 The best part of this easy homemade hand cream is that it is so great to gift! Purchase small travel jars and share it with your friends and family.
The colored ones in the picture below hold 2.5 ounces and the colors are so fun!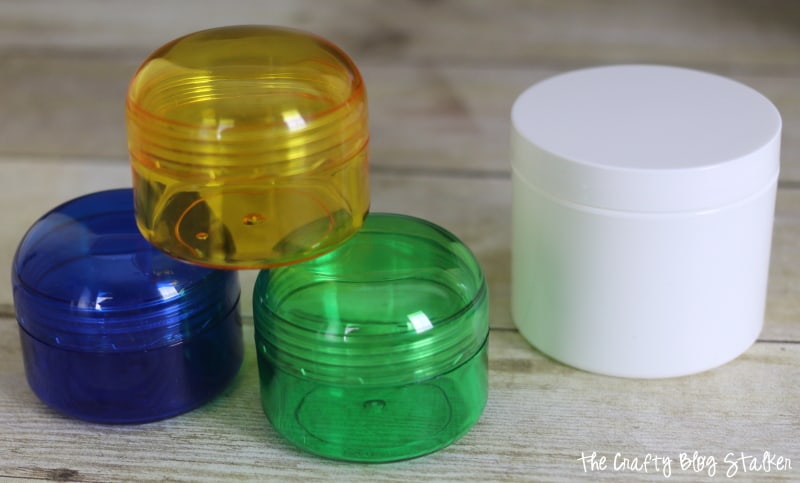 You could also use a glass jar or mason jar.
For fun, you can even decorate the jars with a little bit of washi tape - so cute!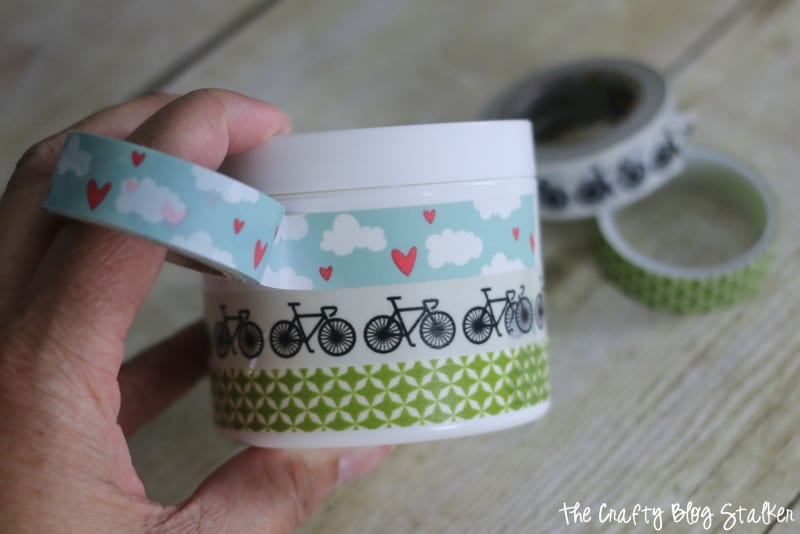 Using a mini spatula, fill the jars with the DIY hand cream.
Any clean spoon or spatula will work but I have found the mini spatula is the best way to scoop the lotion and not make a mess by getting it all over the sides of the container.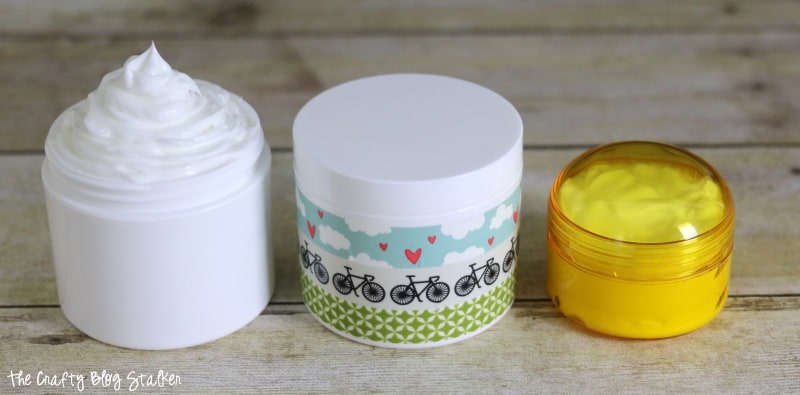 This batch of lotion filled six 4-ounce jars, three 2.5-ounce jars, and one 13-ounce jar.
You can see that it makes quite a bit, and gives you lots of options to have a jar at your desk, by your bed, in the bathroom, in your purse, and still enough to share.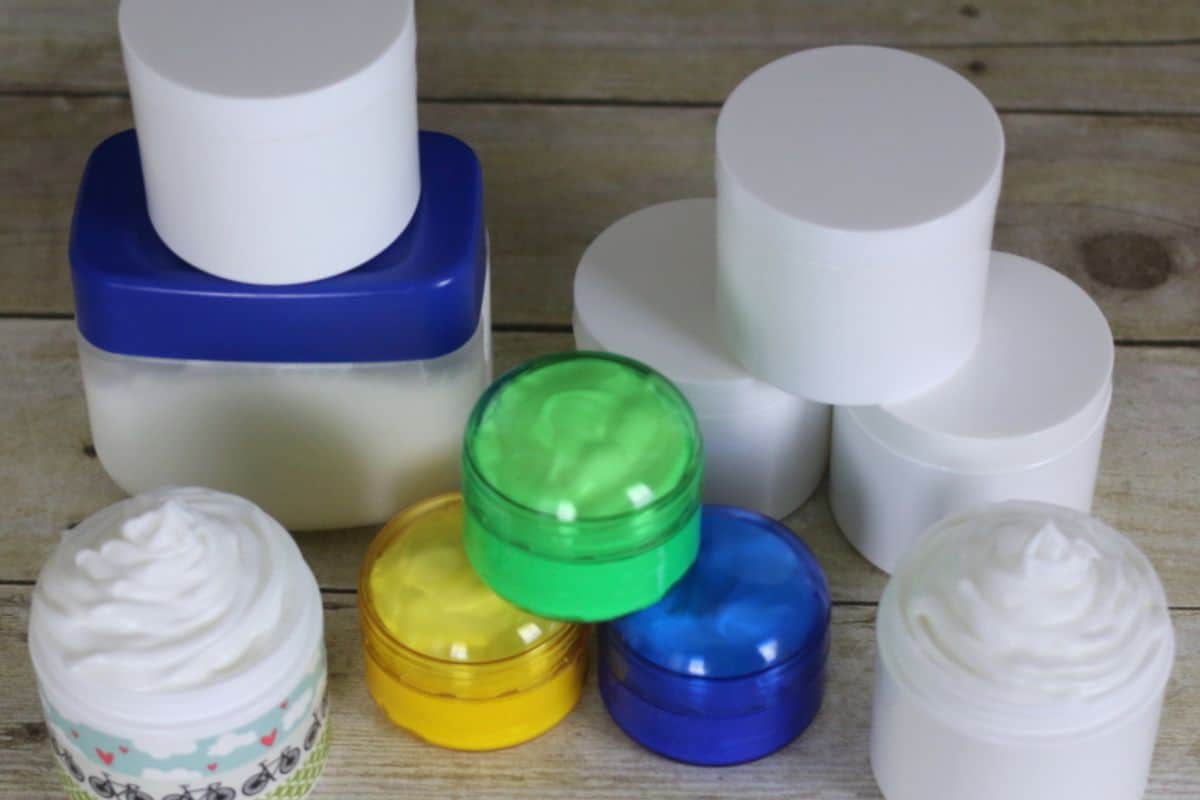 To use, I typically dip my knuckle to gab small amounts, it doesn't take much. Then message the DIY lotion into my hands.
The final product feels so good on my dry hands.
I also love to use it as a body cream and apply it liberally to my dry feet. It works wonders there as well!
Frequently Asked Questions:
How long does homemade hand cream last?
The shelf life of this lotion is up to 1 year, as long as it is stored in an airtight container away from direct sunlight.
Can I add essential oil to the hand cream?
Yes, you can add your own essential oils to the lotion recipe.
I would recommend using a scent-free baby lotion so you don't have competing scents. All of the other ingredients are already scent-free.
How many times should I apply hand cream?
Apply the hand cream several times throughout the day. Morning and evening are great times, or as your hands feel dry. You should also apply it after hand washing since that can dry out your skin.
Is this homemade hand lotion okay for sensitive skin?
I can't say a definite yes because everyone has different skin sensitivities and needs.
But most of the ingredients used don't use scents, which is typically what irritates the skin.
Can I make this lotion in small batches?
Yes, you can make smaller batches of this lotion.
Combine 4 ounces of baby lotion with 1 ounce of Vitamin E Cream and 1-2 ounces of Petroleum Jelly.
Our Crafting Essentials List:
Title:
How to Make Hand Lotion for Dry Hands
Mentions:
30 minutes or less, gift ideas, winter
Keywords:
how to make hand lotion
Last Updated:
June 1, 2023