This DIY lotion recipe is wonderful and makes my skin super soft. Below is the complete Coconut Oil Lotion Recipe!
Do you have super dry, itchy skin? It is so annoying and something everyone in my family has, and my middle daughter gets a prescription ointment because her dry skin is so bad!
A while back I wrote a post called The Best Lotion Ever!! In that post, I shared a homemade lotion recipe that I absolutely love. I had been using it for years before I shared it with you, and I even made it for friends and gave it away as gifts.
One of the ingredients in that recipe is petroleum jelly, and there are a lot of people out there that have strong feelings against it. I did a little research online and found articles that weighed in on both sides of the story. I can't say I am completely convinced one way or the other, but I did take a suggestion from my readers to try a different ingredient.
Several of the comments on the original post suggested making the same recipe but using coconut oil instead of petroleum jelly. Well, that was a pretty fantastic idea, so I gave it a try, and this version works just as well as the lotion with the jelly!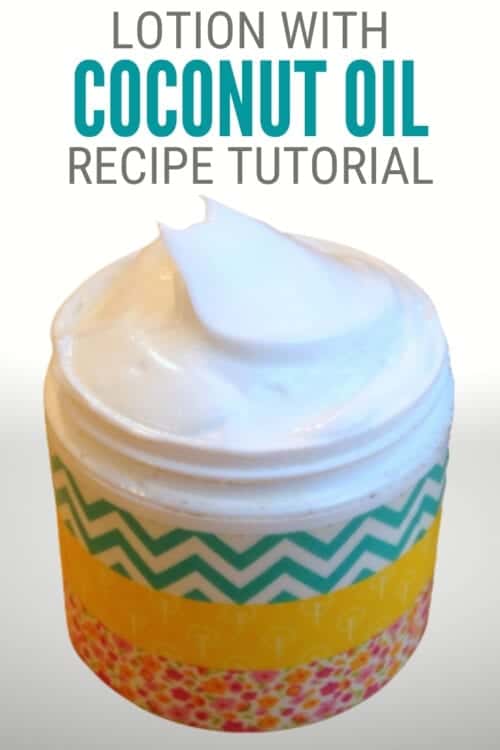 Homemade Beauty Products:
Beauty products are fun to make and are great gifts for birthdays, holidays, or for any special event. We have shared a couple along the way, like this Listerine Foot Soak, these Sandalwood Soap Pucks, and Easy Gel Nail Art with Tape.
Be sure to look around the blog for more fun beauty craft tutorials!
Supplies You'll Need:
This post contains affiliate links.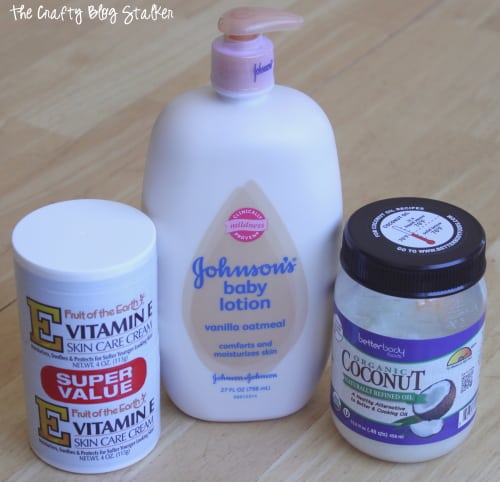 Lotion Recipe:
Melt the coconut oil so it is liquid consistency before measuring.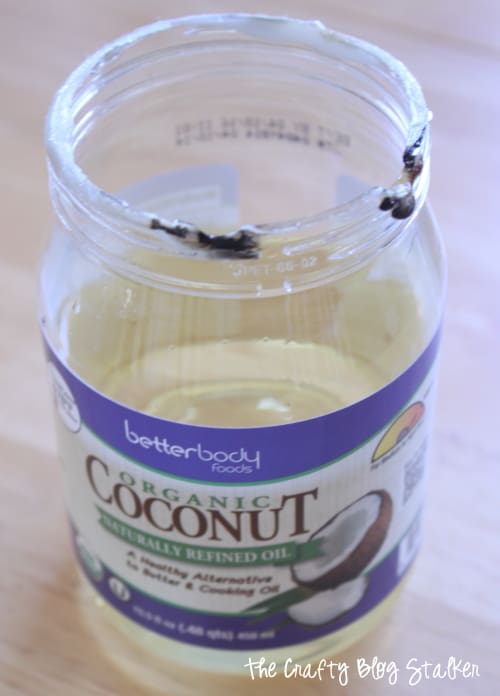 Make sure if you are putting the jar in the microwave to melt, that there is no silver lining left from the seal. I must not have removed it completely because it may or may not have caught fire in my microwave.
Use a liquid measuring cup and fill to the 1 cup line.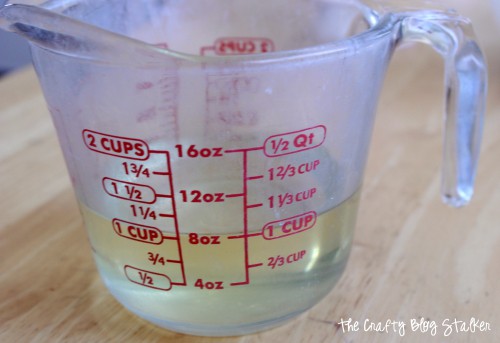 Add all 3 ingredients to a mixing bowl.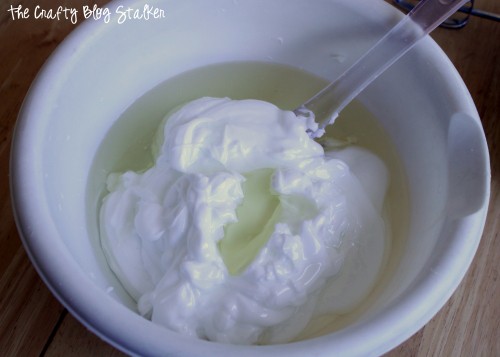 With a handheld mixer, mix until well combined with a nice smooth texture.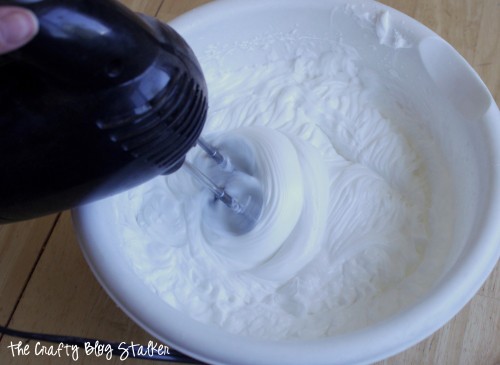 Separate and pour into pretty containers or pour the lotion back into the original containers.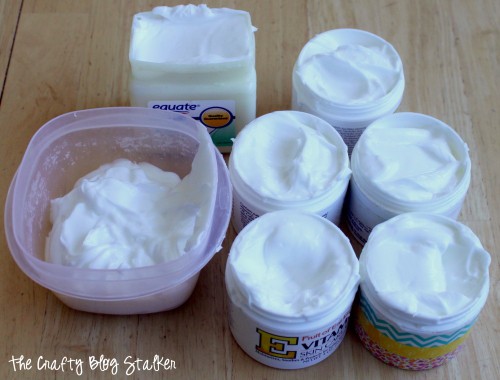 Coconut Lotion Review:
So what do I think? I have been using this coconut lotion for over a week and I love it! It isn't really more or less greasy then the previous version and it is the same consistency.
So will I ever go back to petroleum jelly? While I really like this lotion I think the other one works great too. I can't really say one is better than the other, and if they were sitting next to each other I am not 100% sure I would be able to tell you which was which.
It really comes down to your preference. If you like coconut oil, use this recipe. If not, use the petroleum jelly recipe. Either way, you are going to make a completely awesome batch of homemade(ish) lotion that is amazing and it will make your skin super soft.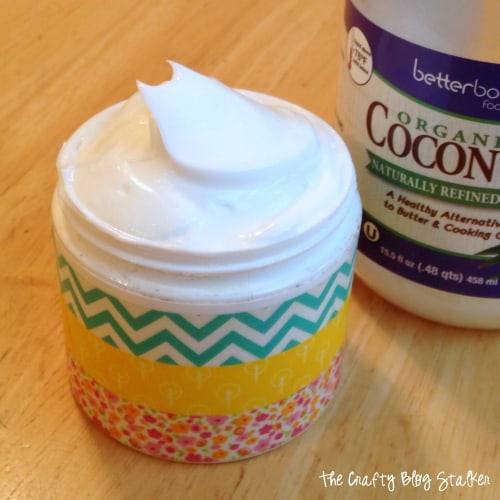 If you love this tutorial, please give it a five-star review and help me share it on Facebook and Pinterest!
Our Crafting Essentials List:
Title:
How to Make Coconut Oil Lotion
Mentions:
30 minutes or less
Keywords:
Coconut Oil Lotion
Last Updated:
December 15, 2022