Looking for a quick reference of the best Cricut Font Combinations for Vinyl? Here are some of my very favorites so you can craft with confidence!
Have you ever had the best project idea, but then you wasted so much time in Cricut Design Space trying to find the perfect font combination?
I've been there too, and font searching is not my favorite time spent on a craft, let's get to the actual making!
That is why I created this list of Font Combinations. All of these fonts can be found in Cricut Design Space and are a part of the Cricut Access.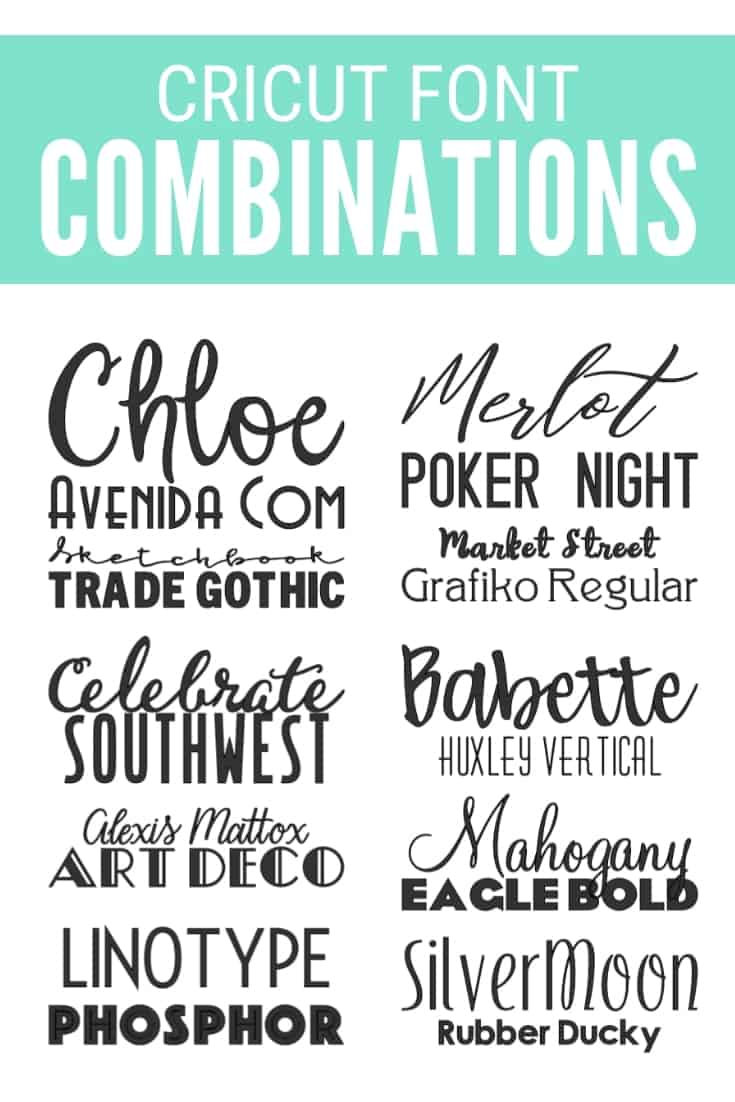 Why these Cricut Font Combinations are Great for Vinyl
There are so many fun and amazing things that you can do with the Cricut, but when it comes to fonts you need to be a little picky.
How will you be using the fonts, will you be writing them or cutting them? Plus, how large is your project?
There are different types of fonts for each of these questions. That is why I narrowed this subject down to vinyl use. You don't want to use fine writing fonts to cut out, because weeding will be a complete headache.
Fonts to be used with vinyl are better if they have some thickness to them, you don't want them to be too skinny.
But don't forget the size of your project. If you are making something small, maybe stick to more thick or block fonts. If your project is larger, you have a bit more choice with fonts, but watch for those really thin lines.
Top 10 Best Cricut Font Combinations
Market Street
Grafiko Regular
Which Font combination is your favorite? Share and leave a comment below!
Want to learn more about the possibilities of Cricut? Click here to purchase your own Cricut Cutting Machine!


Follow me on Pinterest and you can see all the DIY projects I'm pinning!
You Might Also Like These Cricut Tutorials:
Follow The Crafty Blog Stalker