Cricut Design Space has a variety of fonts and combinations you can use in your craft projects. Find the most popular fonts and combinations here!
Don't you love it when inspiration strikes and you have a perfect idea for a craft project!
You grab your computer (or device) and log in to Cricut Design Space so you can make your idea a reality.
But wait, your project includes fonts, and there are so many font choices in CDS. How will you ever decide?
I've been there too. Font searching is not my favorite, I like to get to the making part!
That is exactly why I created this list of Font Combinations.
All of these fonts can be found in Cricut Design Space and are a part of Cricut Access.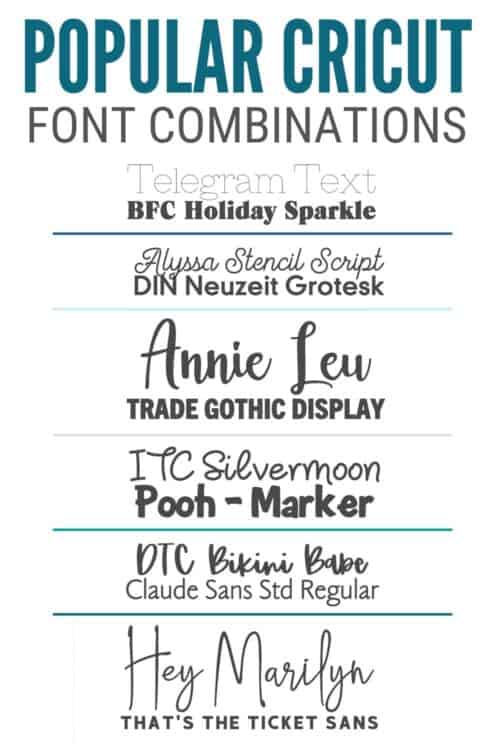 More Cricut Craft Tutorials:
The Cricut is our very favorite crafting tool, so naturally, we have shared lots of Cricut tutorials. Like this Paper Flower Shadow Box Decor, this Napping Blanket with Iron-On Vinyl, and this Funny Music Tote Bag.
Be sure to look around the blog for more Cricut craft tutorial ideas!
Searching Fonts:
When you are searching for fonts in Cricut Design Space you will see All, System, and Cricut.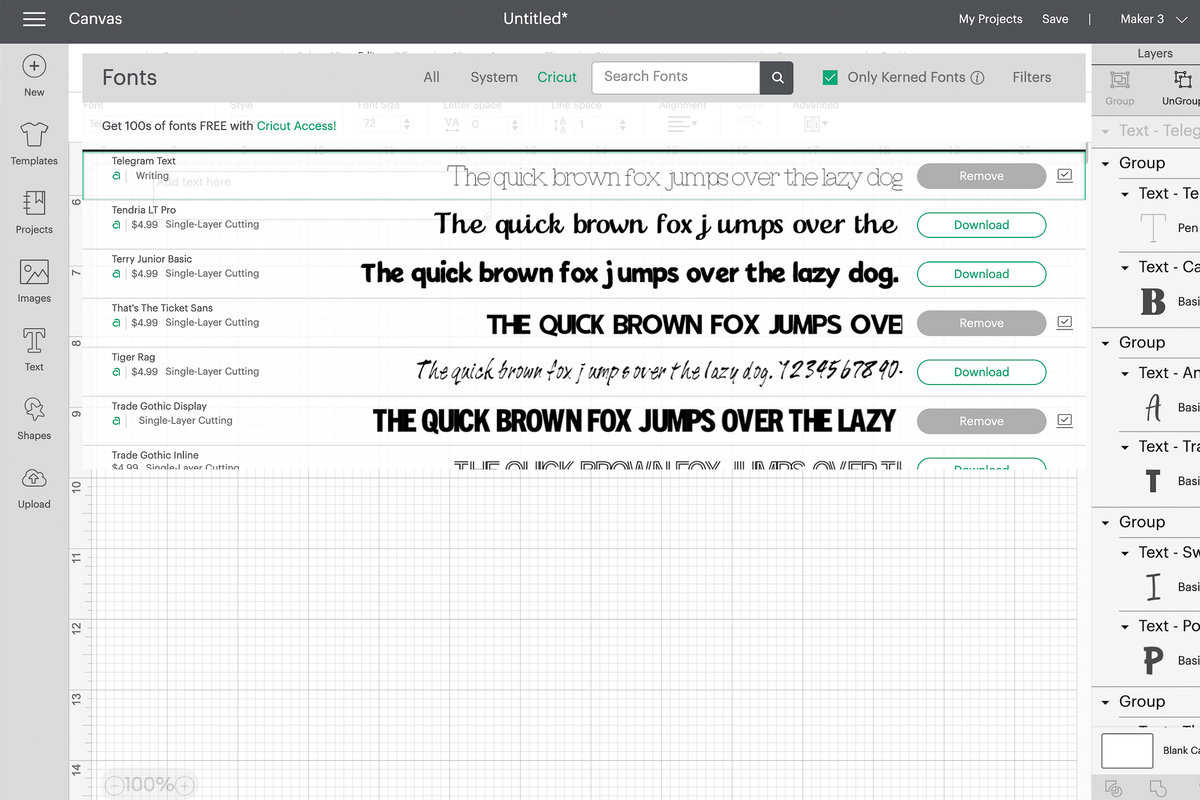 What are System Fonts?
System fonts are all of the fonts that you have installed on your computer or device.
So, if you go to dafont.com and grab some of their free fonts, you will be able to access them in Cricut Design Space!
What are Cricut Fonts?
Cricut fonts are exclusive fonts that are only available in Cricut Design Space.
So if you want to search both System and Cricut Fonts, you would select All.
How to Choose a Font:
There are so many fun and amazing things that you can do with the Cricut machine, but when it comes to choosing the best fonts you need to be a little picky.
How will you be using the fonts, will you be writing them or cutting them? Plus, how large or small is your Cricut project?
There are different types of fonts for each of these questions.
What are Writing Fonts?
Writing fonts are single-line fonts that are used with the Cricut writing tools.
You can use these fonts when writing your text with a Cricut Pen or marker, and with the foil transfer kit.
You cannot cut these fonts out by themselves.
When looking for Writing Fonts, tap on the filter in the fonts section, and you can select Writing Fonts. This will show you what writing fonts are available to you.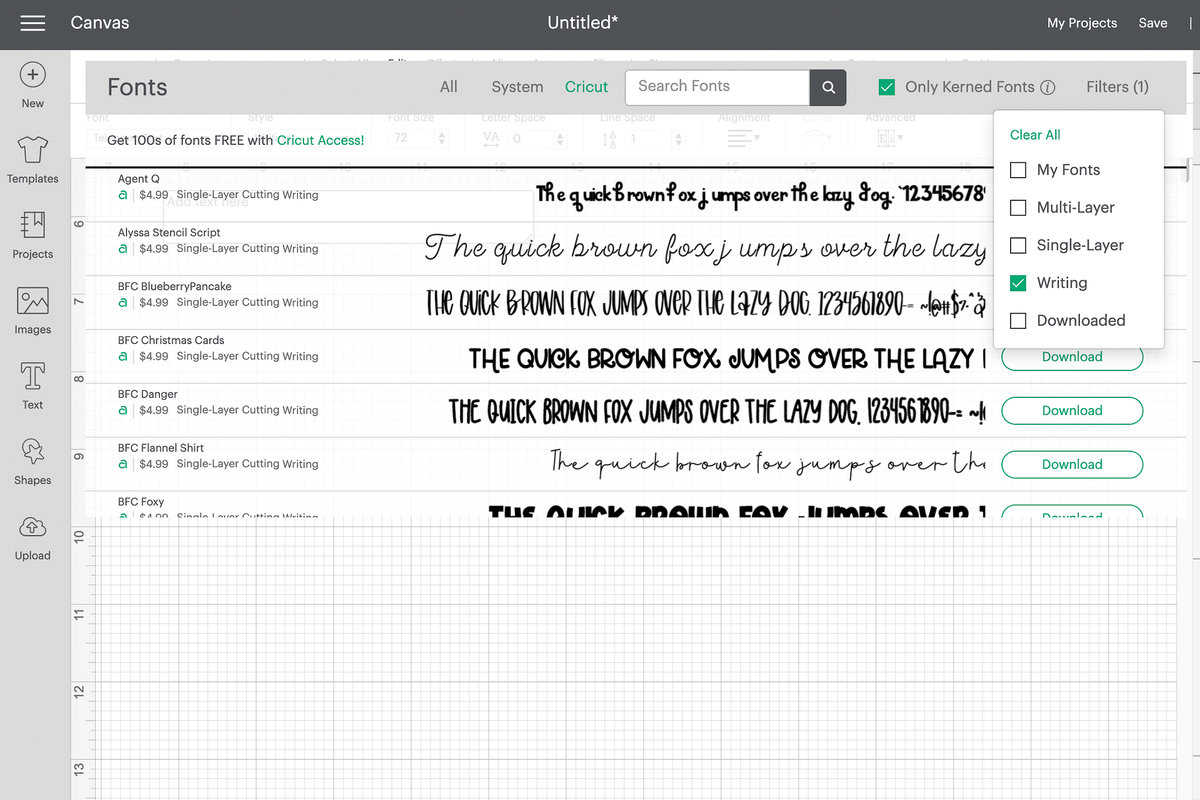 What Are the Cuttable Fonts?
Most of the fonts in Cricut Design Space are cuttable, so you don't need to add a filter to find them.
Cuttable fonts are denser, which allows the blade to go around each letter or word outline and cut them out.
Always think of your final project size when selecting fonts.
Script fonts can be difficult to weed if they are cut very small.
If working on a small project I recommend blockier letters that are easier to weed when cut small.
What is Cricut Access Subscription?
Cricut Access is a monthly subscription program that works alongside your Cricut Cutting Machine, and Cricut Design Space.
The monthly Standard plan is $9.99 a month, and the Premium Plan is also $9.99 a month but you pay yearly.
With both plans, you get access to over 200,00 graphics, 700 fonts, as well as discounts and exclusive deals.
With the Premium, you also get 20% off your materials purchases and free shipping on orders over $50.
When looking through Cricut Design Space's images and fonts, everything with the green A in the upper left-hand corner is included.
Learn more about, or sign up for Cricut Access.
Looking for Font Combinations?
Using a font combination is an easy way to scale up your project.
I am not sure why, but when two fonts are chosen then the text is more pleasing to the eye.
But use caution when using more than two fonts because the text can look jumbled and messy.
Here are some of my favorite fonts and combinations.
The text written is also the font name to keep it nice and easy.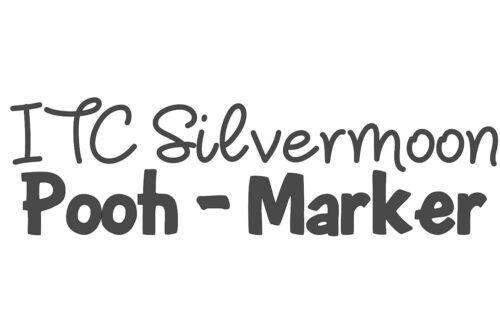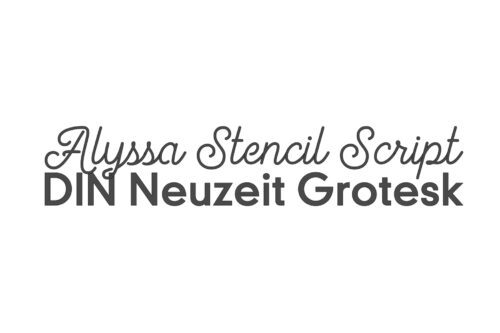 Don't forget these classics! This list has been updated but these fonts are still great to use too!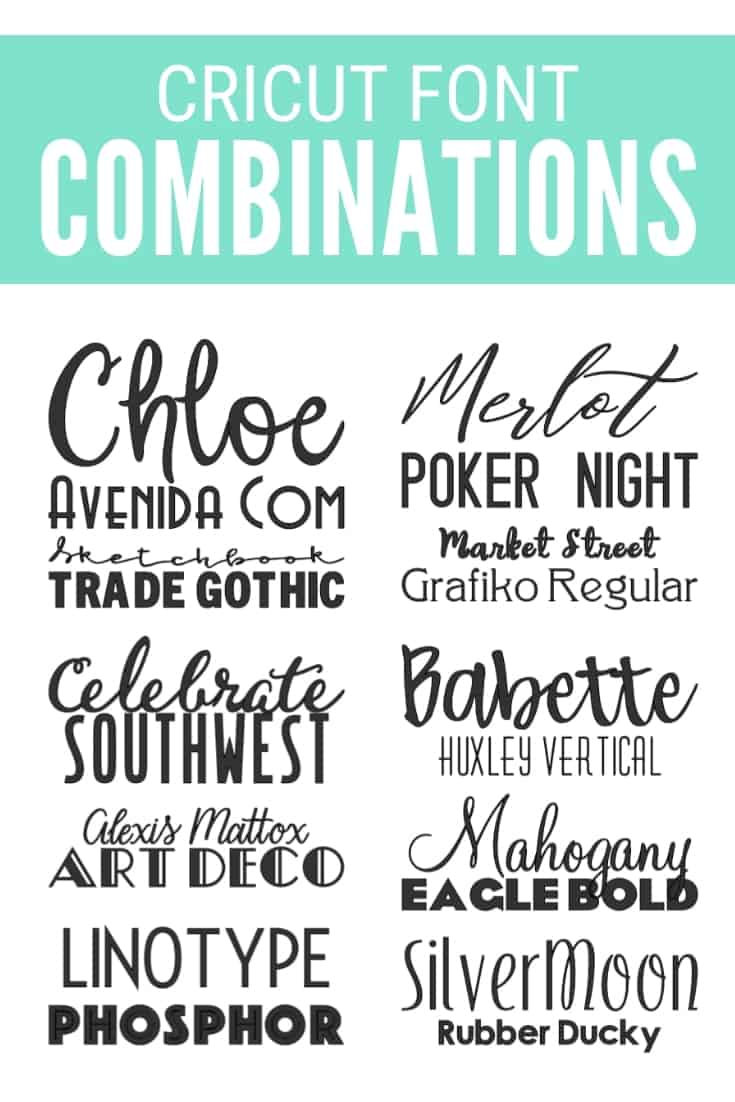 Which Font combination is your favorite? Share and leave a comment below!
Our Crafting Essentials List:
Title:
The Most Popular Cricut Fonts & Combinations for Your Projects
Keywords:
popular Cricut fonts
Last Updated:
August 9, 2023