Learn how to cut vinyl on Cricut Explore and create a bathroom mirror decal of your favorite quote for daily inspiration!
This is one of those super easy, home decor craft projects, and it makes me smile every time I see this Vinyl Mirror Inspiration in my girl's bathroom.
I have three beautiful girls. They have manners (most of the time), smile, laugh, and tell me the craziest stories.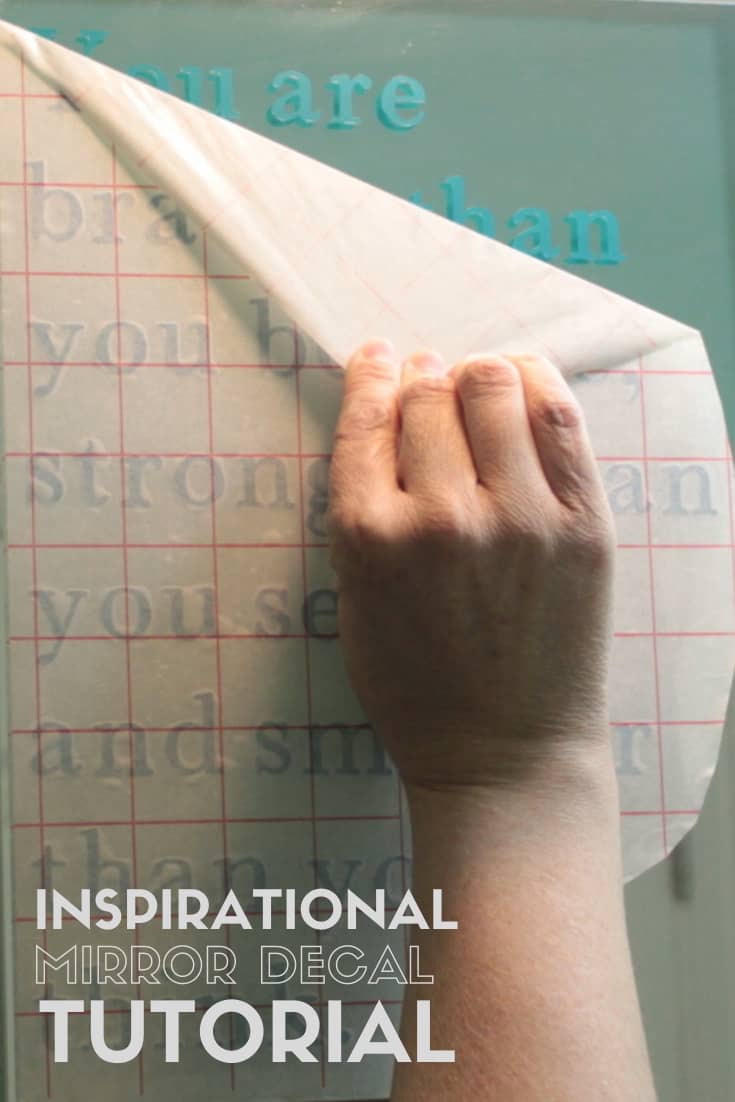 That is until it is time to get ready in the morning. On school mornings they transform into strange, loud girls, with grouchy glaring eyes that will pierce your soul if you don't brush your teeth faster and get out of their bathroom, NOW! And it's not unusual to hear "It's my turn!" or "Stop locking the door!" echoing through the house as they play tug of war with the bathroom door.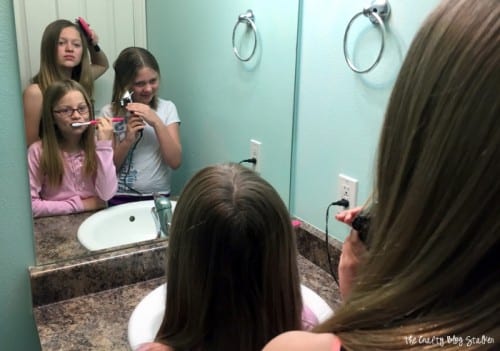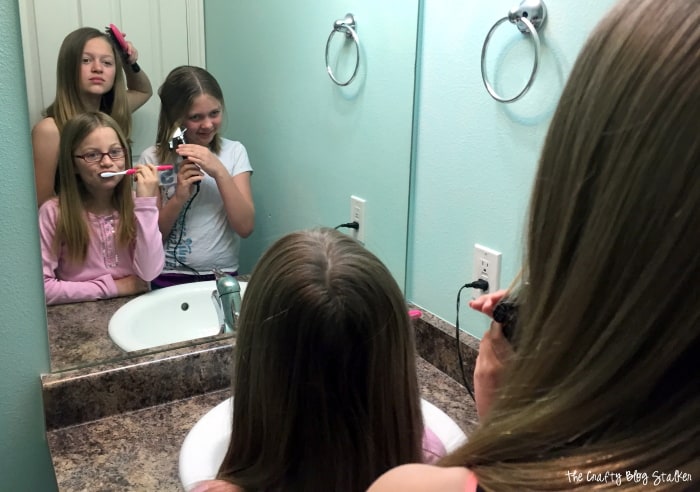 Now I'm not some crazy lady that thinks vinyl mirror inspiration is going to solve all of her children's fighting (unless of course you have magical powers and are willing to cast a spell!) But maybe, just maybe if they are reading they won't be screaming.
The quote comes from Christopher Robin. I'm not a Winnie the pooh fanatic, but I love the saying and what it means, and with three girls I work hard to keep negative talk out of their heads.
You are braver than you believe, stronger than you seem, and smarter than you think. - Christopher Robin
Supplies Used to Make an Inspirational Vinyl Decal
Items linked below may go to similar items when exact items couldn't be found online. Links are affiliate so when you purchase, I will get a small kickback to help fund the next tutorial!
Cutting the Vinyl Mirror Decal with Cricut Explore
I used my Cricut to cut the vinyl. It was very easy to create since it was only text.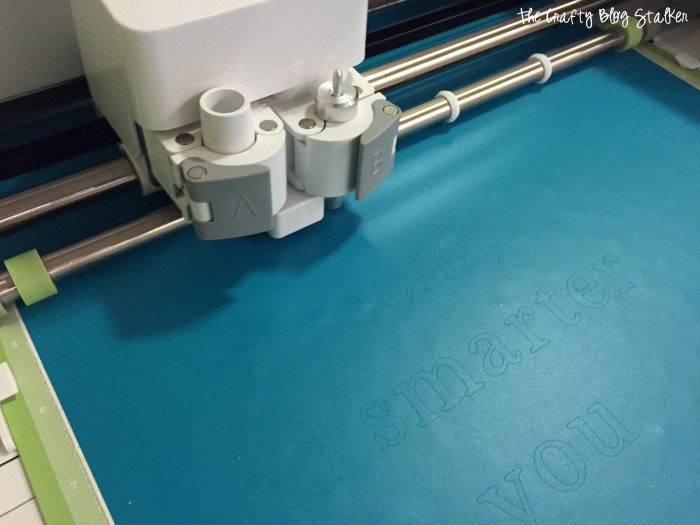 After the Cricut is finished you will need to remove the extra vinyl around the text so you are only left with the letters.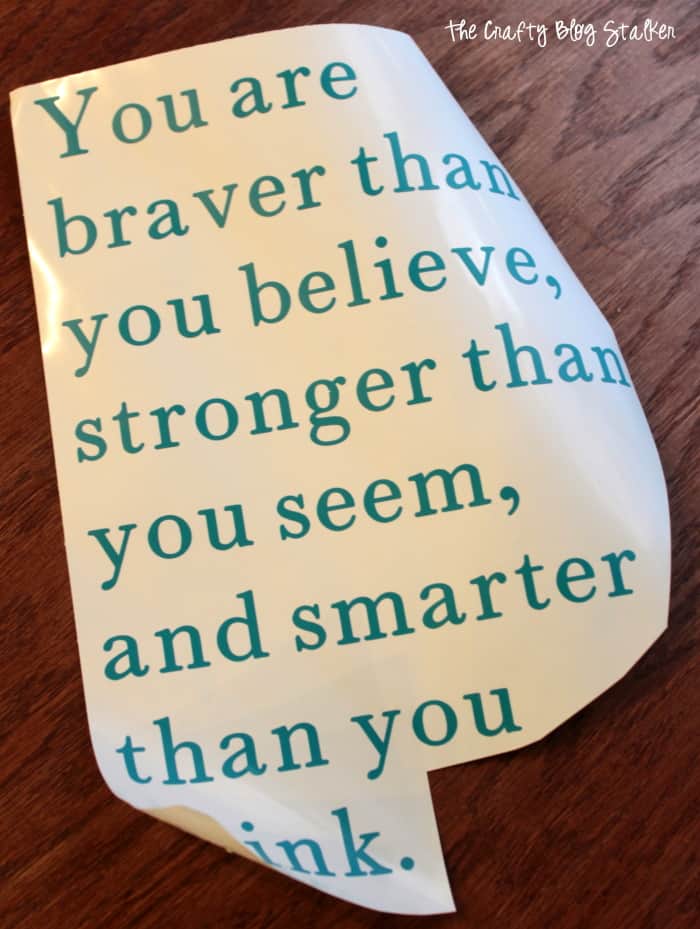 To apply the vinyl, you will also need transfer tape. This allows you to pick up the image, or in this case, the vinyl text, keeping it all in line and not stretching out the vinyl. You lay it on top of the vinyl and rub it all over to get it to stick to the vinyl.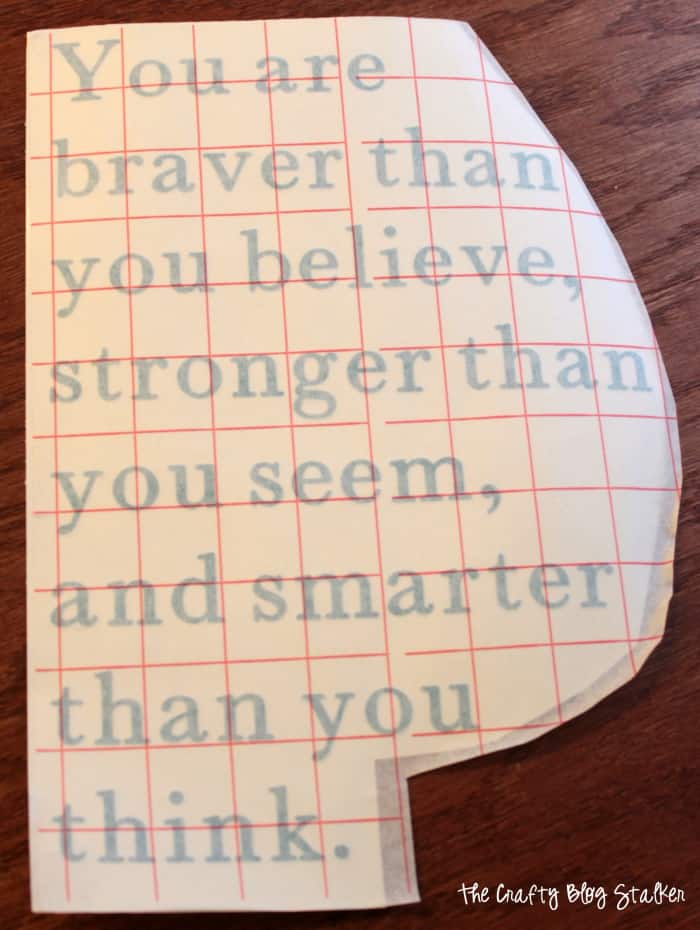 Applying the Vinyl to the Bathroom Mirror
Make sure that your surface is clean. I put it on my mirror, but you would use the same process for any other surface you would use. So make sure it is clean so the vinyl will stick nicely.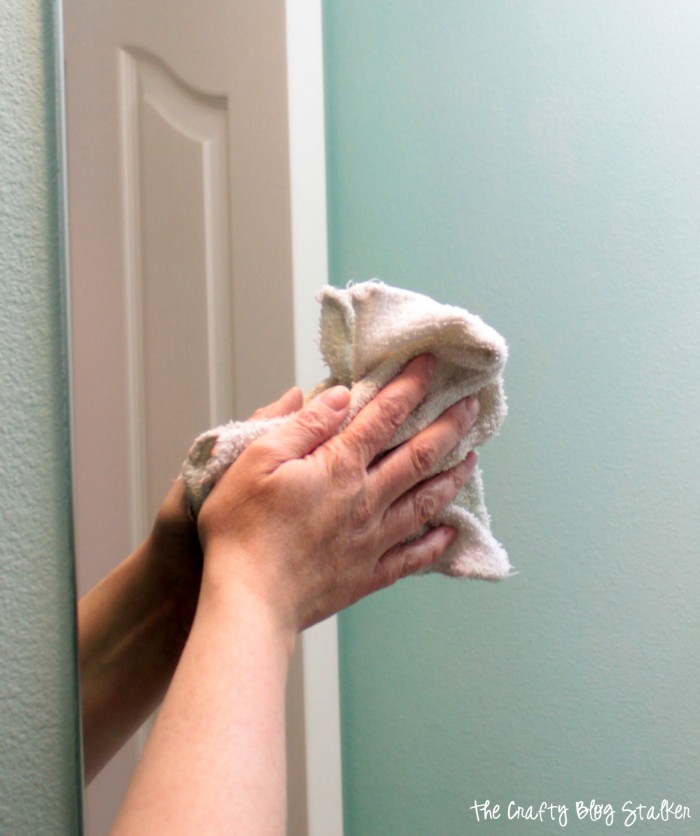 Pull the carrier sheet away for the vinyl sheet. The vinyl should stick to the carrier sheet and pull completely away from the vinyl backing. If it doesn't put the pieces back together and rub more to get the vinyl to stick to the carrier sheet.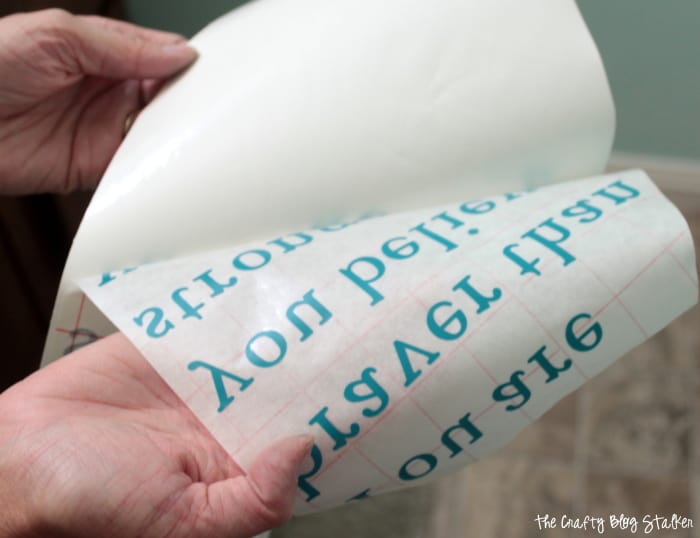 Align where you want and rub all over. You really only get one chance at this because once you put it down the vinyl will stick more to your surface than your carrier sheet. So apply carefully.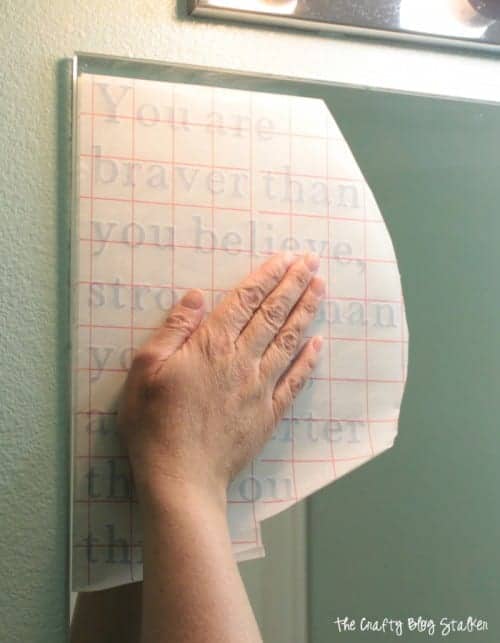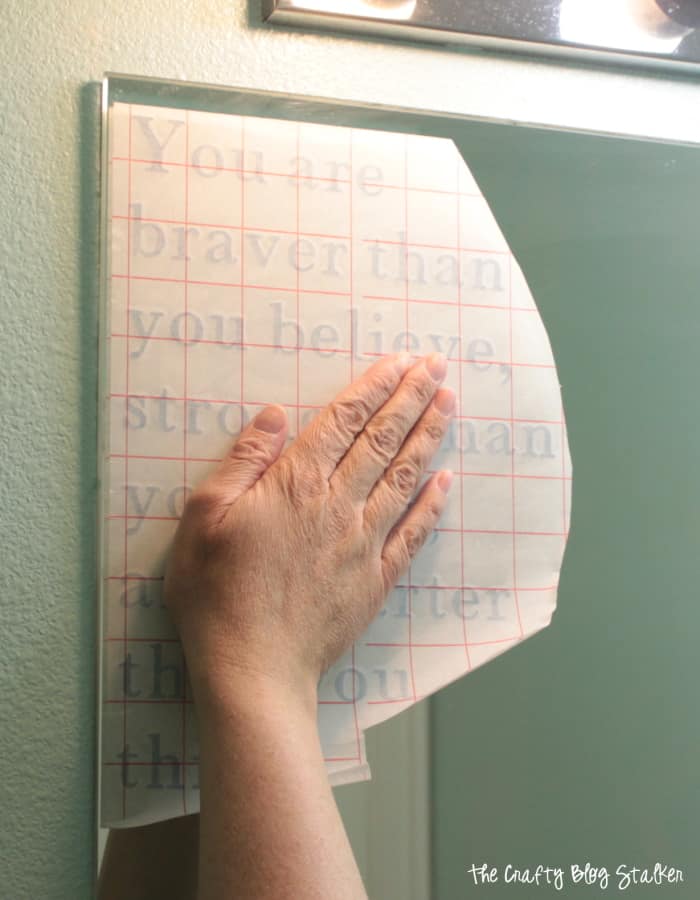 Pull the transfer tape away.
Done! I am hoping that my girls will see this and read this every day. And when their mornings don't start off in the best of ways, they will have good positive thoughts pushing them through.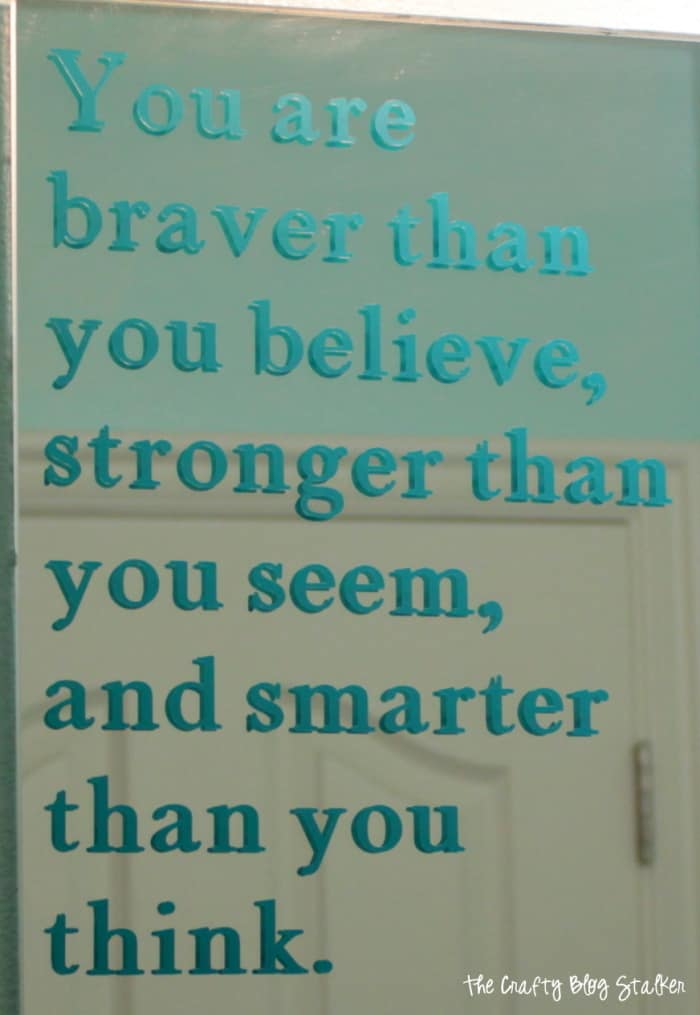 What quote would you cut with the Cricut Explore to put on your mirror?
Our Crafting Essentials List:
Title:
How to Make a Vinyl Mirror Decal Quote with Cricut Explore
Mentions:
30 Minutes or Less, Cricut Crafts
Keywords:
Mirror Inspiration
Last Updated:
August 9, 2023