Get creative with Perler Beads! Who knew those little plastic beads could create so many things!
Each project includes a complete step by step tutorial with a free pattern!
When I was little, I could sit for hours creating fun designs and shapes with Perler beads.
Then, when my design was complete I would beg my mom to turn on the iron so I could melt the beads together. I was always so proud of everything I came up with.
Things haven't changed much in all these years although now I can turn on the iron for myself! Perler Beads are still so much fun!
Simply click on the project title to be taken to the tutorial and free pattern.
1. Citrus Perler Bead Coasters
2. Chevron Perler Bead Necklaces
3. DIY Mickey Mouse Perler Bead Bookmarks
9. Minions Perler Bead Pattern
11. DIY Perler Beads Fruit Bowl
12. Rainbow Perler Bead Keychain
13. Perler Bead Ornament Frames
14. Free Princess Perler Bead Patterns
15. Triple Hearts Hair Accessory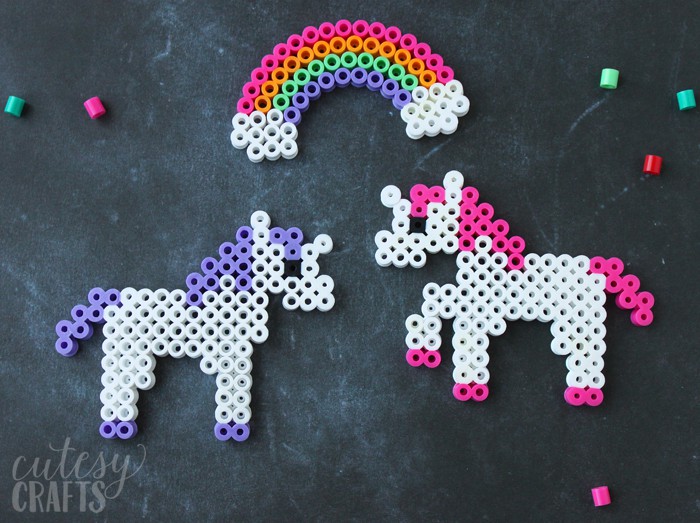 17. Daisy and Donald Perler Bead Necklaces
19. Star Wars Perler Bead Coasters
Which Perler bead pattern are you most excited to try? Share and leave a comment below!
Follow me on Pinterest and you can see all the DIY projects I'm pinning!
You Might Also Like: