Learn how to make an Earring Holder that is stylish and can be hung on your wall. Organize your jewelry with a DIY Earring Frame.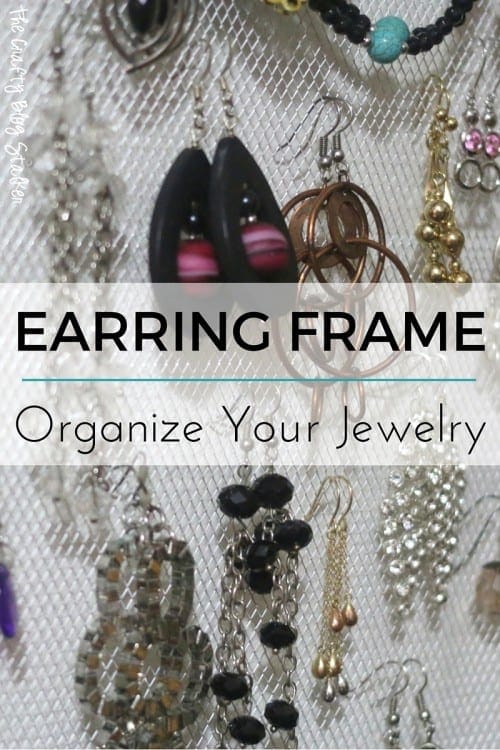 I love jewelry and have quite a few pieces. If you asked me what kind of jewelry was my favorite, I wouldn't be able to answer. I have necklaces, bracelets, rings and earrings galore.
MY LATEST VIDEOS
A couple years ago, I shared a tutorial on how to make a Jewelry Hanger using a Towel Bar. I love this system although it really only works for my necklaces, bracelets, and rings.
This is how I kept my earrings. No organization at all, and it was always a huge pain to find a matching pair that went with my outfit.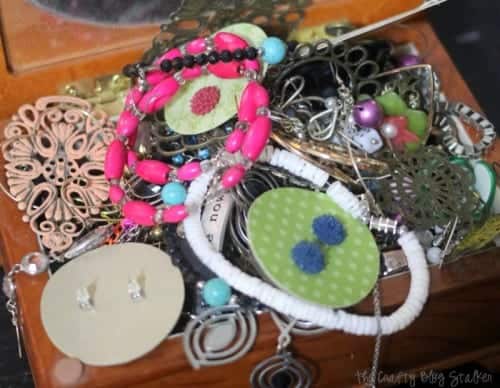 Enough is enough. I buy earrings because I love them and want to wear them, not loose them in this mess. So I decided to make myself an earring holder, but not just any earring holder, an earring frame so I can hang it with my other jewelry.
Supplies Used: Some links may be too similar items when exact items couldn't be found online. Feel free to change the supplies to accommodate what you already own. These are just the supplies that I used.
Click through to the next page for the tutorial!