Home office organization can be a challenge. Read this article to learn 20 office crafts ideas to keep you organized and inspired.
Whether your home office is just for you or the entire family, these DIY ideas will help you make that space organized and look amazing!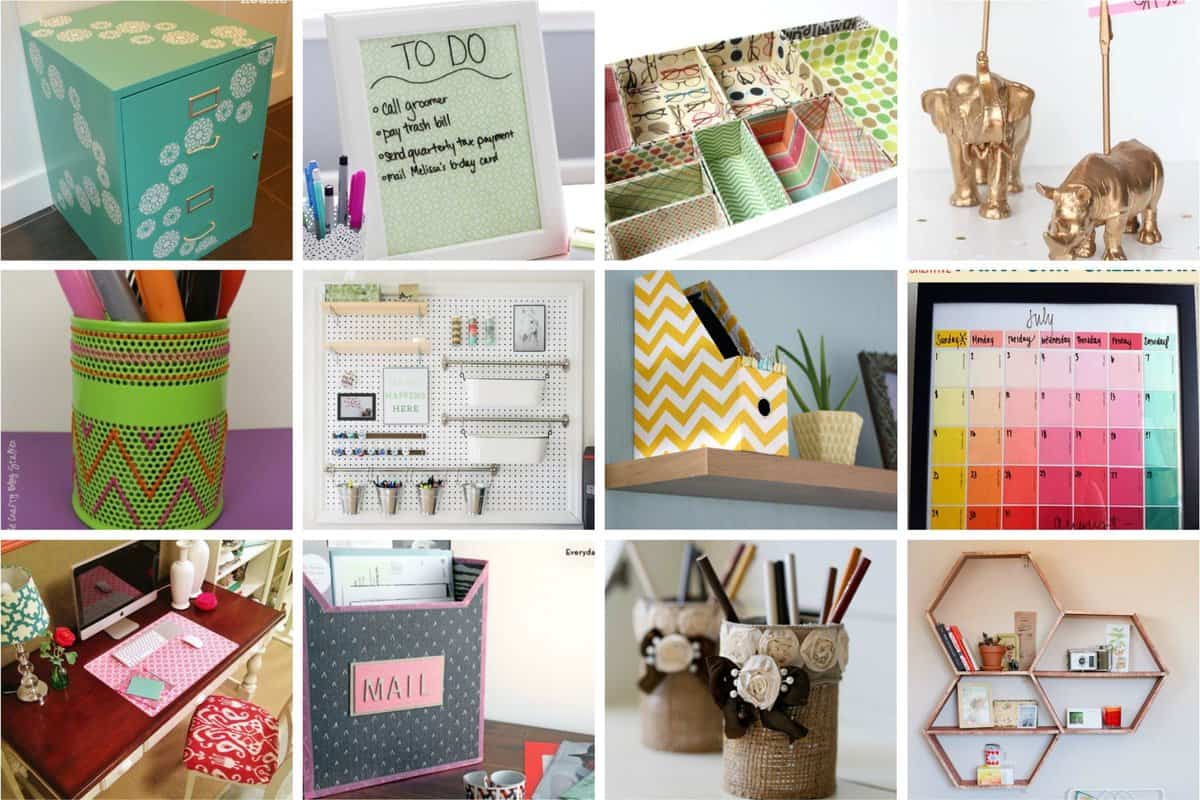 More Craft Idea Posts:
Idea posts are awesome because they give you lots of ideas all in one place! Here are a few more idea posts that I think you might like: 20 of the Funniest Front Door Mats, 20 Embroidery Hoop Crafts, and 25 Handmade Jewelry Tutorials.
Be sure to look around the blog for more Craft Idea Posts!
Office Crafts Ideas:
Visit the website for the step-by-step tutorial.
Learn how to make a personalized stitched Pencil Holder for your desk. A simple DIY craft tutorial idea.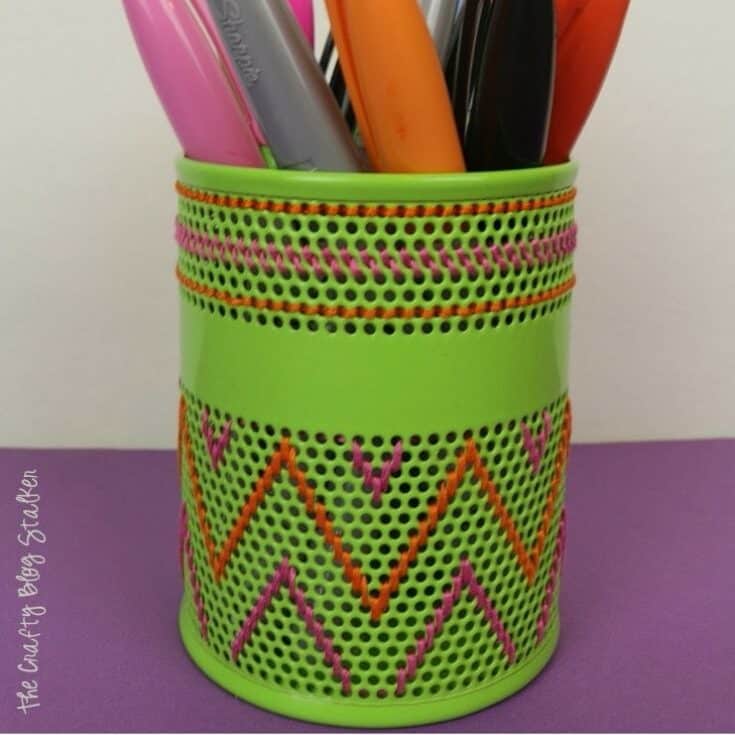 Make a custom table Desk using Ikea Kallax shelves and a tabletop. This is a DIY table that you can make for your craft room or office!
How to Make a Decorative Standing Clipboard. This easy DIY craft tutorial is great for chores, grocery lists, pictures, and more.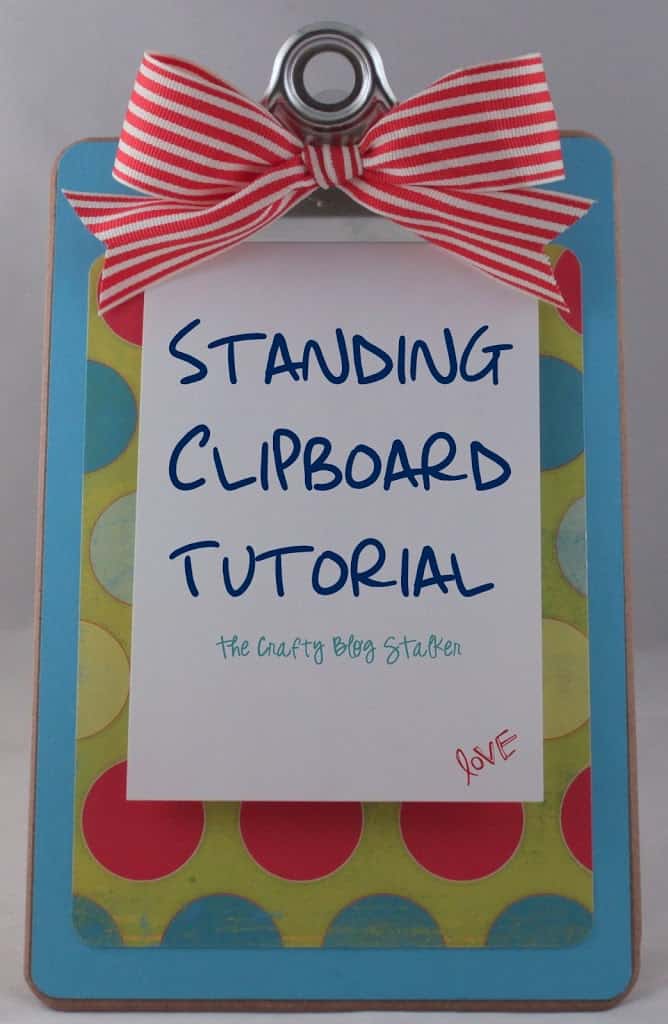 I whipped up this fun, and easy-to-make but functional homework station to keep all of the supplies in the same place.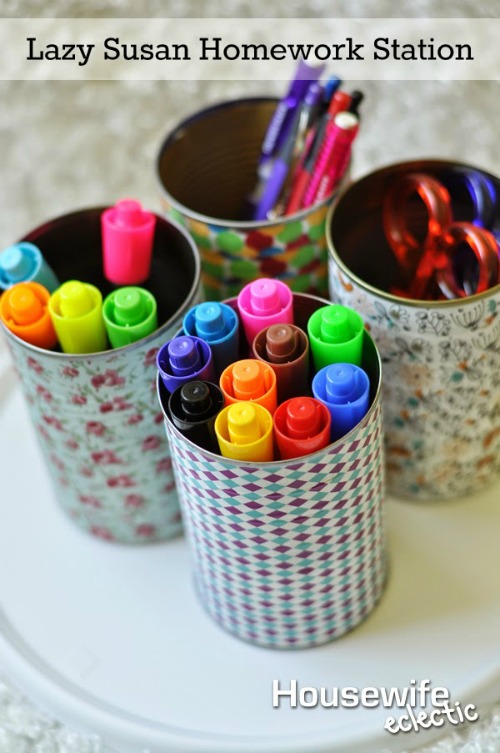 Squeee!! I'm so happy to finally be showing you guys this project! I had everything ready to go for it but things kept me away. But it was so worth it!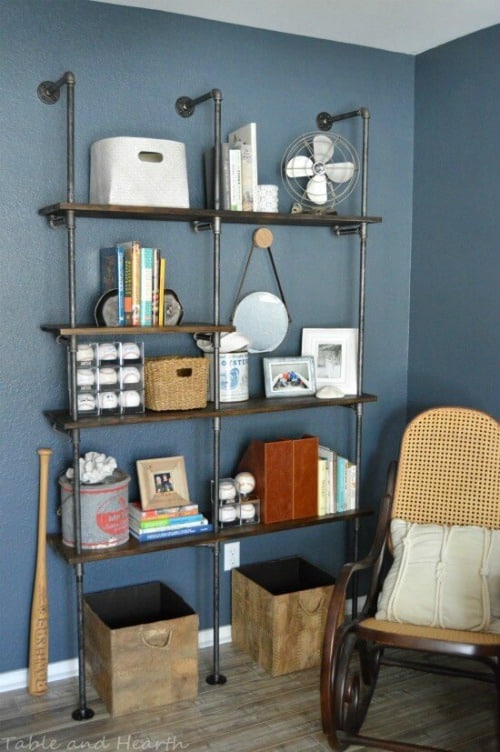 Paint chip crafts are fun and cheap! Keep track of your hectic schedule with this reusable dry-erase calendar.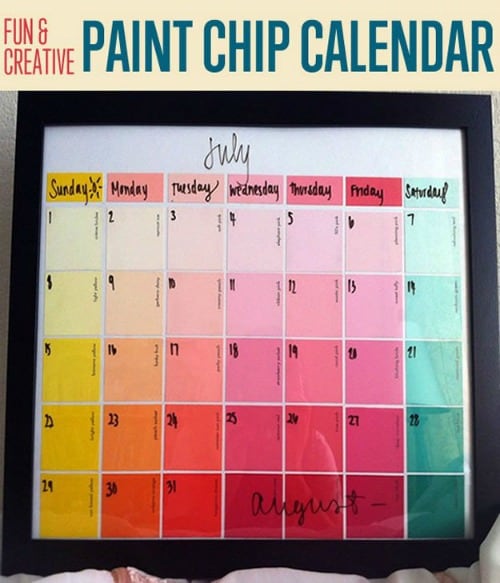 This DIY will make a three-comb shelf, and once you get the hang of it, you'll be able to make more combs to add to it.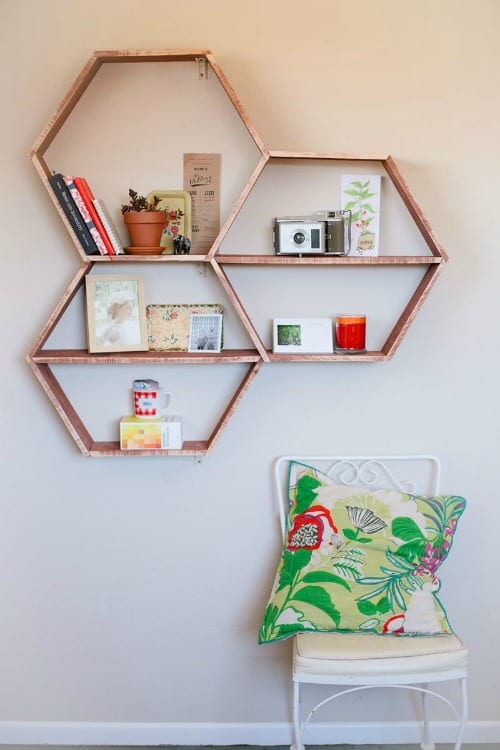 Create an affordable and beautiful craft or work space easily! Come learn how to Build a DIY File Cabinet Desk using just a couple file cabinets and some plank boards. I also have a great tutorial on how to Paint a File Cabinet.
We've come up with a super inexpensive yet versatile cereal box mailbox to keep everything in one place till it's ready to be sorted. Set it on an entryway table, or a desk, or hang it on a wall to avoid that dreaded clutter.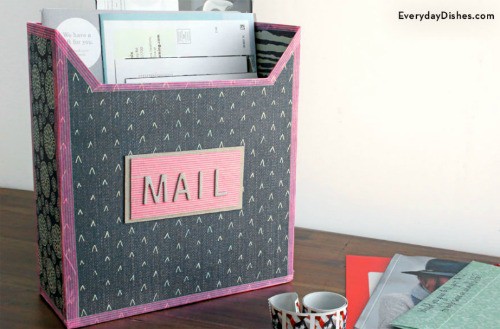 There's always something I need to do. Whether it's paying The Man or emailing so-and-so. Instead of constantly making lists and misplacing them I decided to create this handy (and pretty) dry-erase board.
Let's make this Easy to Make Burlap Pencil Holder. All you need are a simple soup can burlap ribbon and some glue. These decorated tin cans are perfect for your home decor or even a wedding.
When you open your desk drawer, do you see a mishmash of office supplies and loose papers? These easy DIY drawer organizers made from cookie and cereal boxes are a great organizing solution. (Bonus: They're also a good excuse to eat more cookies and cereal!)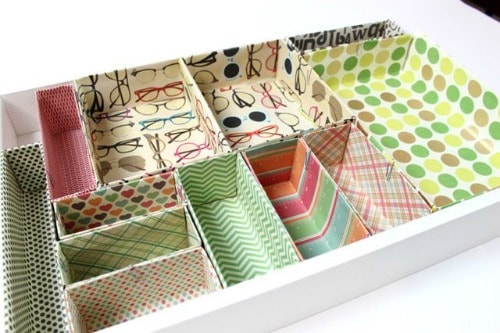 I have a really fun, easy, and inexpensive project for you today!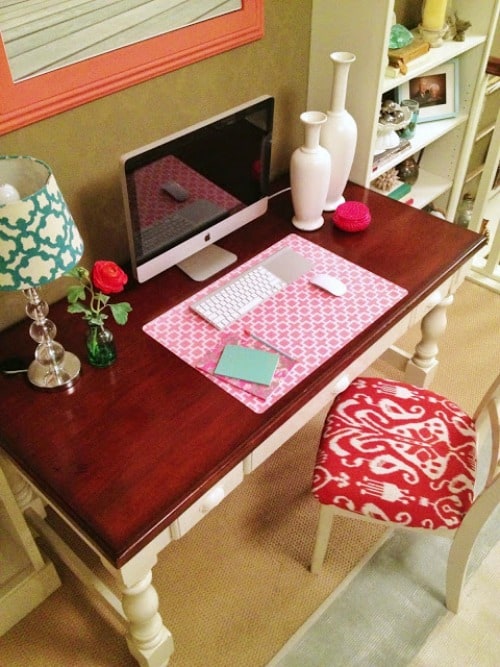 In working on a new bedroom, we had trouble finding a bookshelf that fit our space and budget constraints and wasn't made out of some scary, toxic plastic material. So we came up with this crate bookshelf!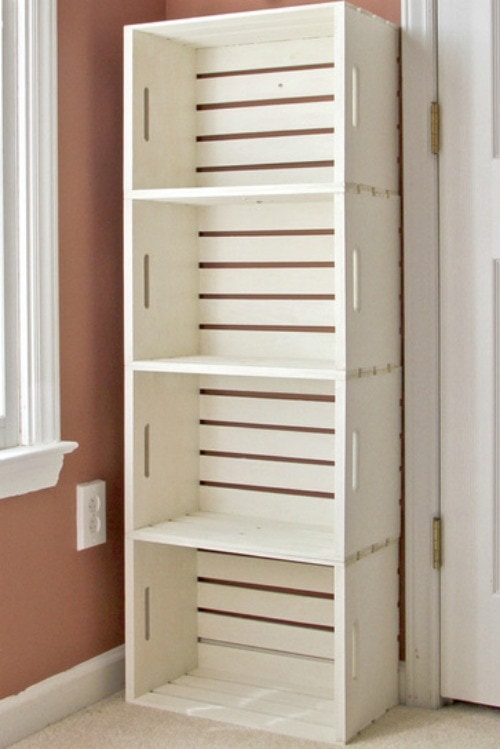 In an effort to get organized, we are turning a little closet right off the kitchen into a command central zone. A mini home office of sorts!
This is the perfect first upholstery project! This office chair hack tutorial is the perfect way to use your own fabrics for a custom look!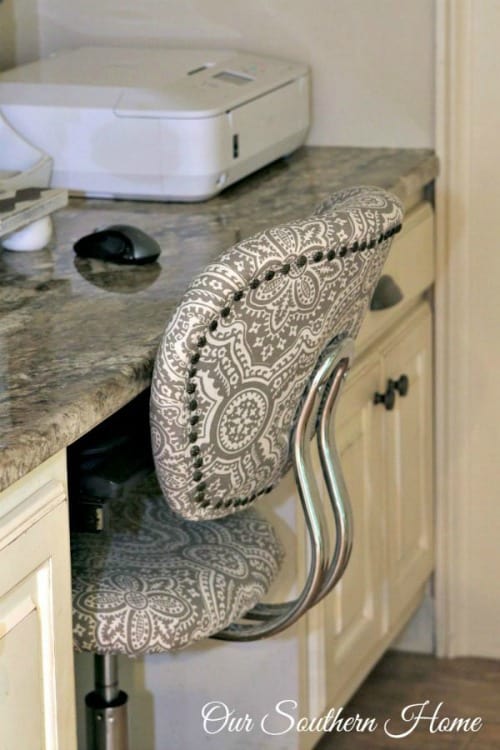 Raise your hand if you think cardboard tissue boxes are super stylish and awesome. No? Me neither. Well, I am here for you. Let's make them into something that we love, shall we?
A great way to organize tools and craft supplies! Learn how to hang a pegboard on drywall and even frame it for functional and pleasing storage.
There are a few reasons why you might want to try out this project. One is cost, it was a lot cheaper than buying fancy office supplies. Two, you can't find a set of office supplies that match your space.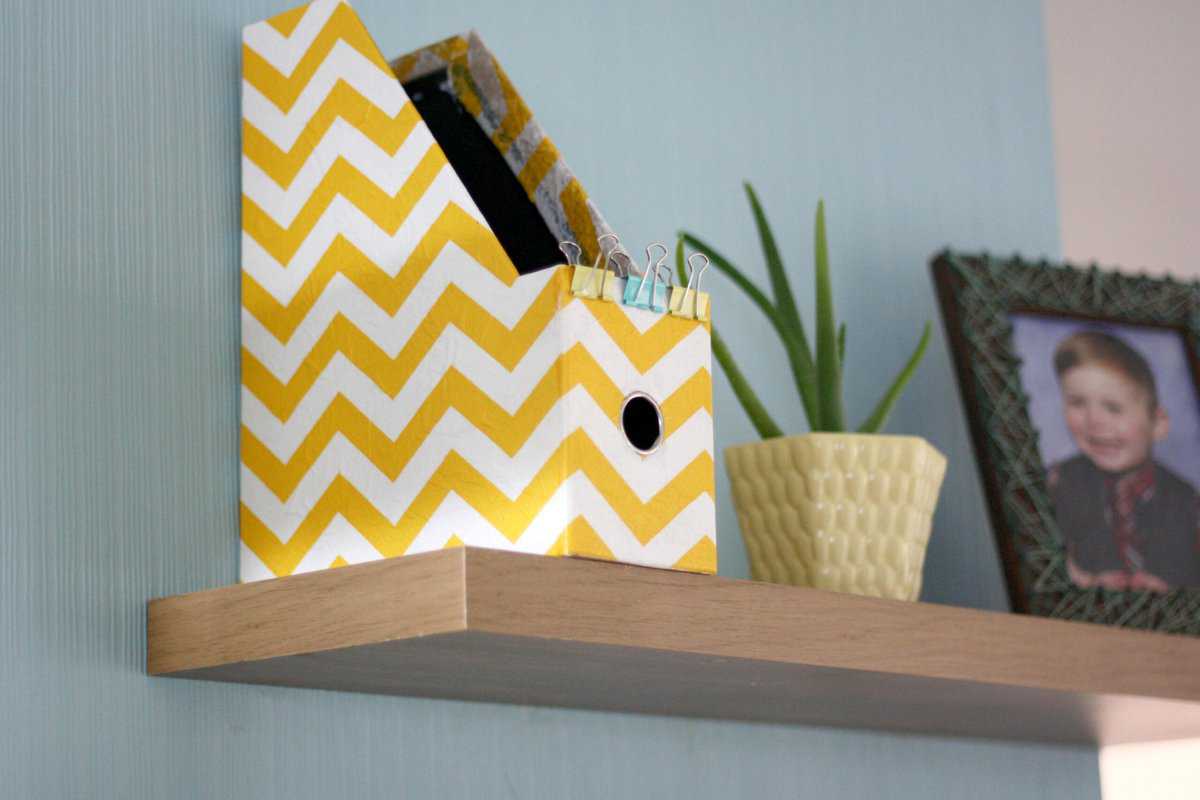 Celebrate your loved ones with these DIY Animal Memo Holders as a desktop gift! Trust me, it doesn't get much cuter than these golden elephants.
Our Crafting Essentials List:
Title:
20 of the Best Office Craft Ideas for Your Home Office
Keywords:
office crafts ideas
Last Updated:
August 16, 2023