Jewelry can be an excellent way to express your personality and taste. Here are 25+ unique handmade crafts that can be made in just a little bit of time.
Are you new to handmade jewelry or are you a pro looking for ideas?
No matter your level, these ideas will inspire and teach since each piece includes a step-by-step tutorial!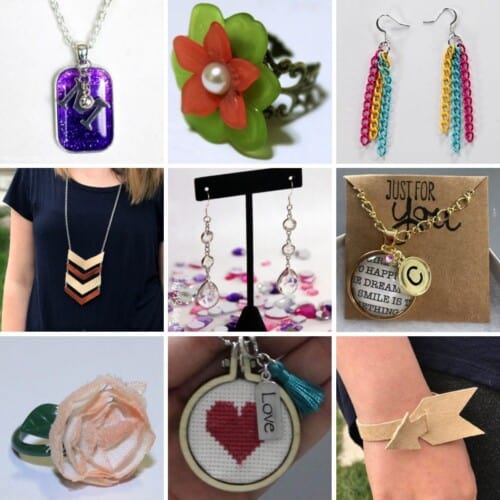 More Craft Idea Posts:
Idea posts are awesome because they give you lots of ideas all in one place! Here are a few more idea posts that I think you might like: 20 of the Funniest Front Door Mats, 20 Tips for Craft Room Organization, and 20 Sublimation Crafts for Beginners.
Be sure to look around the blog for more Craft Idea Ideas!
Unique Handmade jewelry Ideas:
Visit the website for the step-by-step tutorial.
Looping a headpin is a good way to make a simple, strong connection between beads. Learn how to form a loop at the end of a headpin here.
These neon chain earrings are a cinch to make. Get step-by-step instructions with a video showing how to make these handmade earrings.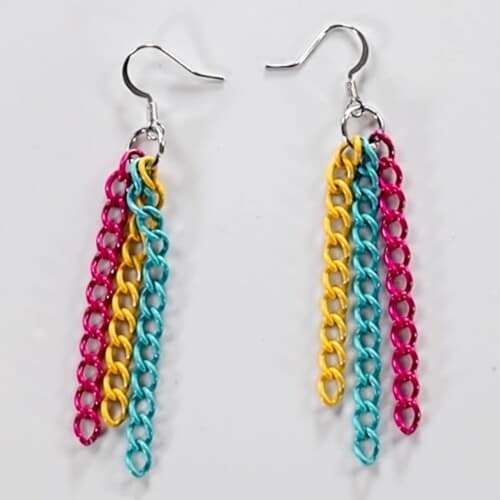 Learn how to make a pearl bracelet for a loved one or a friend. You won't need a professional jewelry-making kit or even a needle and thread.
Learn how to make elastic bracelets. A simple DIY kid's craft tutorial idea! A step-by-step tutorial on How to Make DIY Stretch Bracelets!
Make a beautiful pearl necklace to wear yourself or give as a gift!
Design and create beautiful handmade jewelry. Handmade Pendant Necklaces are great gift ideas that are simple to make and fun to wear!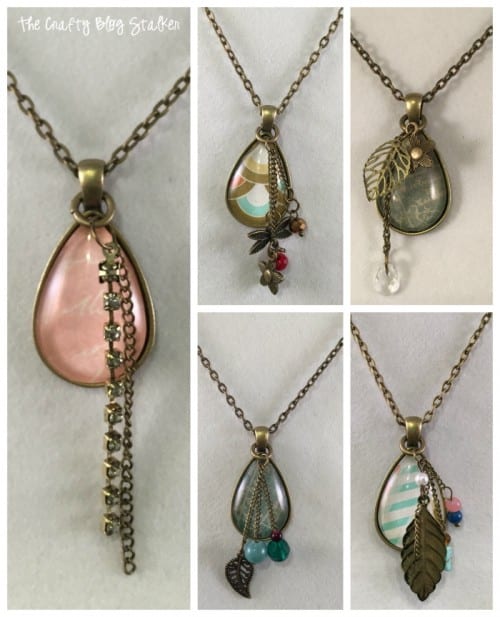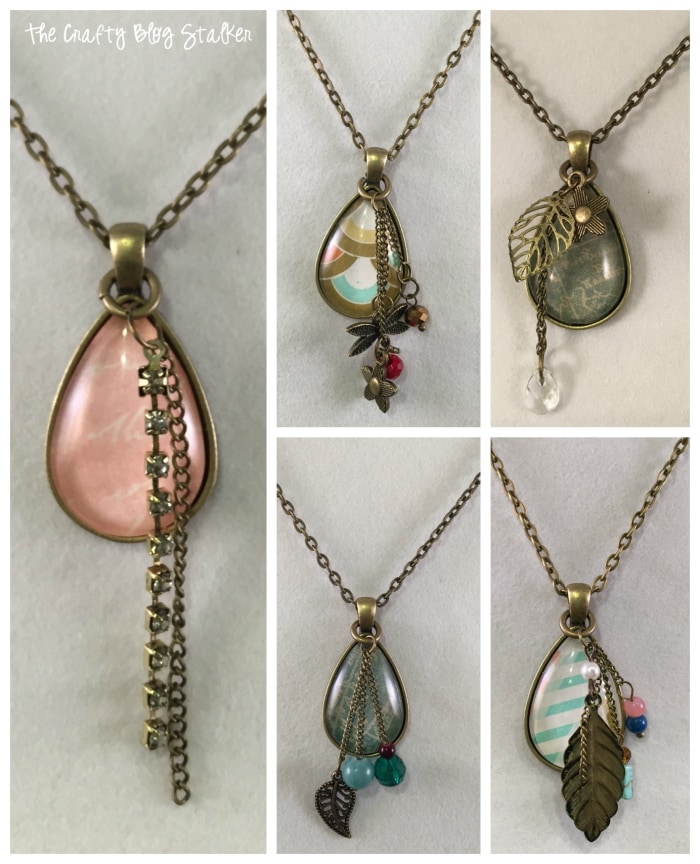 Make a pair of unique handmade bracelets in 30 minutes or less with Bling on a Roll.
Make fun DIY Jewelry with the Retro Bracelet kit from Craft Fantastic.
Create beautiful DIY jewelry with electrical wire!
Create a beautiful Mama Bird Nest Necklace as a gift for mom!
Create a beautiful flower ring using a flower ribbon.
Create a beautiful, one-of-a-kind, ombre glitter pendant necklace.
Follow this Fishtail Stretch Bracelet Tutorial for a fun handmade bracelet! The new trend in friendship bracelets.
All of the supplies used, I already had on hand. Take a look around, you may be pleasantly surprised with what you already have!
Create beautiful colored rhinestone jewelry using sharpie markers. An easy DIY Jewelry tutorial that will have you sparkling!
Learn how to make a leather chevron necklace! You can make DIY Jewelry with the Cricut Explore and the Deep Cut Blade.
These Beaded Hoop Earrings DIY are simple and great for the beginner jewelry maker!
Don't throw away that necklace with the broken clasp, replace it. An easy DIY jewelry tutorial on how to replace a broken necklace clasp so it can be worn again.
Make a beautiful stitched heart pendant necklace with a step-by-step tutorial. A DIY heart necklace is a great addition to your handmade jewelry collection.
Beautiful leather jewelry-making ideas with the Cricut Explore! This arrow leather bracelet will quickly become one of your favorite pieces.
Make your own DIY Jewelry out of ponytail holders. This trendy bauble necklace is handmade and you can make it too.
Create a Round Monogram Pendant Necklace. Beautiful handmade jewelry to give as a gift or keep for yourself.
Follow this craft tutorial to create a no-sew braided fabric necklace. A DIY Jewelry idea that will use up some of those fabric scraps!
You can make a pair of DIY Leather Earrings with this template and the Cricut Maker! Handmade jewelry you will be proud to show off!!
Make a beautiful Monogram Charm Necklace. DIY charm necklaces make a great personalized gift for a teacher, bridesmaid, or friends!
Learn how to make rubber band bracelets with metal jewelry chains, elastic hair ties, and rainbow loom bands.
A handmade ring is a perfect way to show off your style. DIY jewelry is fun to make and wear. An easy DIY craft tutorial idea.
You can make a beautiful pair of Crystal Drop Earrings on the cheap! The perfect jewelry accessory for your wedding or prom.
Our Jewelry Making Essentials List:
Title:
25+ Beautiful and Unique Handmade Jewelry Ideas
Keywords:
unique handmade jewelry ideas
Last Updated:
June 1, 2023