Create a beautiful flower ring using a flower ribbon. Below is the step-by-step tutorial for DIY Jewelry that you will love.
Do you love unique handmade jewelry? Then this tutorial is for you.
This handmade ring is beautiful and can be made in any color to match any outfit, mood, or preference simply by changing the color of ink that you use.
This is a pretty simple tutorial and there really isn't much to it! Those are the best kinds of tutorials if you ask me.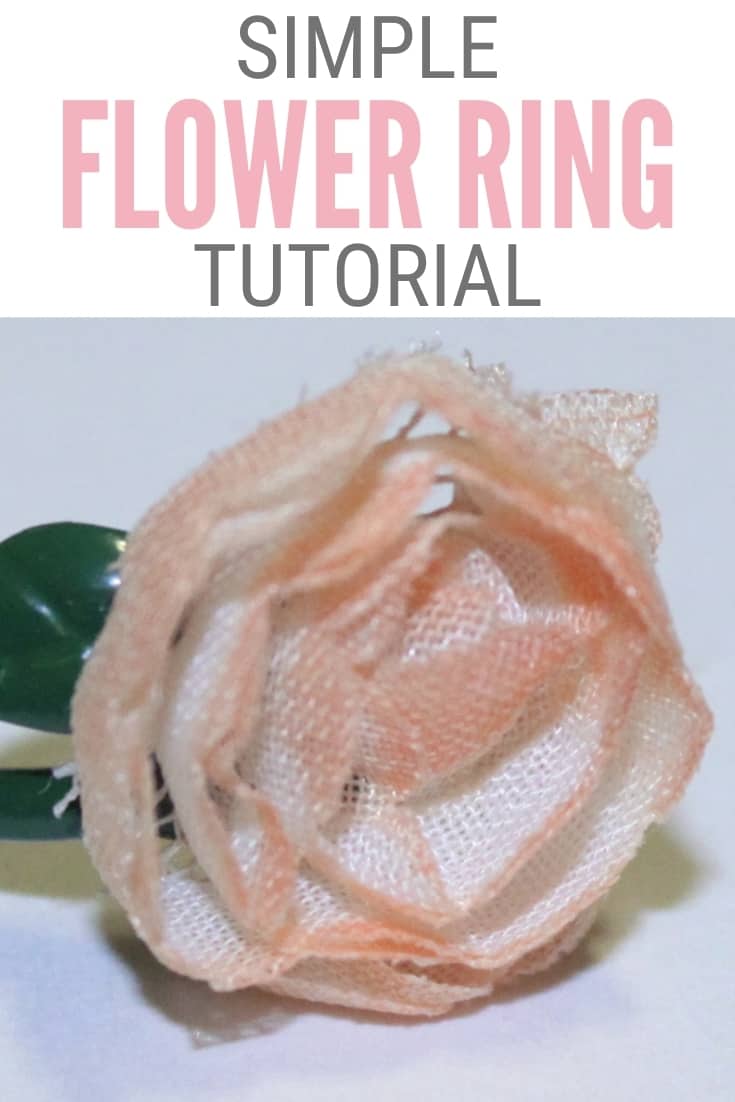 More Handmade Jewelry Tutorials:
Jewelry is fun to make and wear to show off your personal style. We have several DIY jewelry tutorials we want to share with you! Like these Beaded Earrings, this Cross Stitched Heart Pendant Necklace, and this Leather Arrow Bracelet.
Be sure to look around the blog for more handmade jewelry tutorials!
Supplies You'll Need to Create this Project:
This post contains affiliate links.
Handmade Ring Tutorial:
Cut a single flower off of the flower ribbon.
Using the dauber pick up some ink off of the ink pad.
Tap the dauber to the flower to get the desired look. You can add as much or as little color as you want. Reinking the dauber when necessary.
Apply a glue dot to the ring base and adhere the flower to the ring.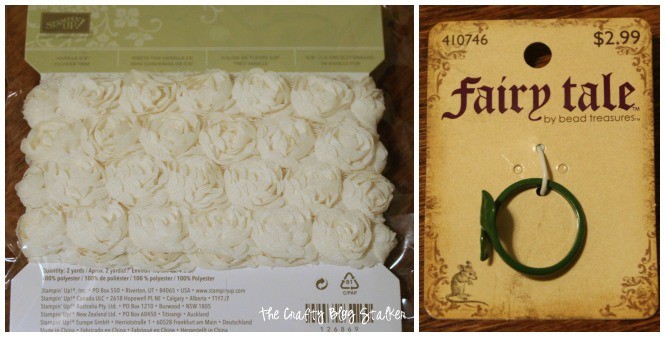 You will be surprised at how well the glue dots stick, but the flower may fall off over time. But this also means that the flower can be changed out on the ring base with a different color.
If you want the ring to be more permanent I would suggest E6000 Glue or a hot glue gun.
If you love this handmade ring tutorial, please give it a five-star review and help me share it on Facebook and Pinterest!
Our Jewelry Making Essentials List:
Title:
How to Make a Flower Ring with Ribbon
Keywords:
How to Make a Flower Ring
Last Updated:
June 1, 2023