Use up that ribbon stash to make a simple ribbon banner for your next celebration. Below is the Ribbon Banner step-by-step Tutorial.
Every year the company I work for has a big convention for thousands of demonstrators from all over the US and Canada.
They come into our building as a part of the "Home Office Tour" and my desk is the very first thing they see as they come in the door. So, of course, I made them a fun banner to say hello!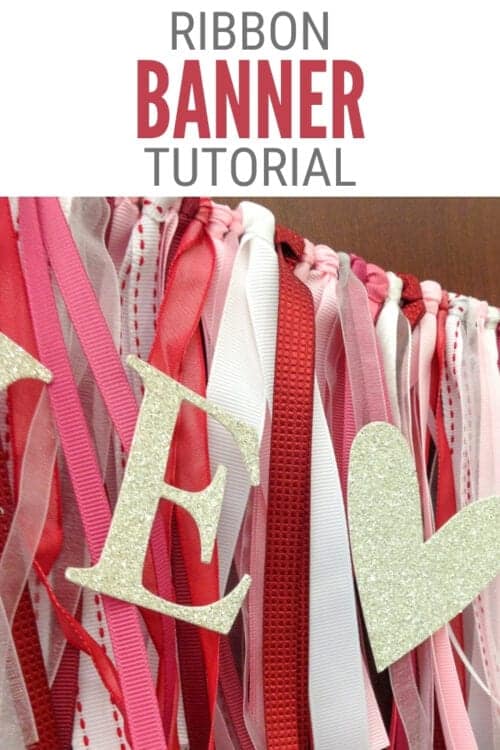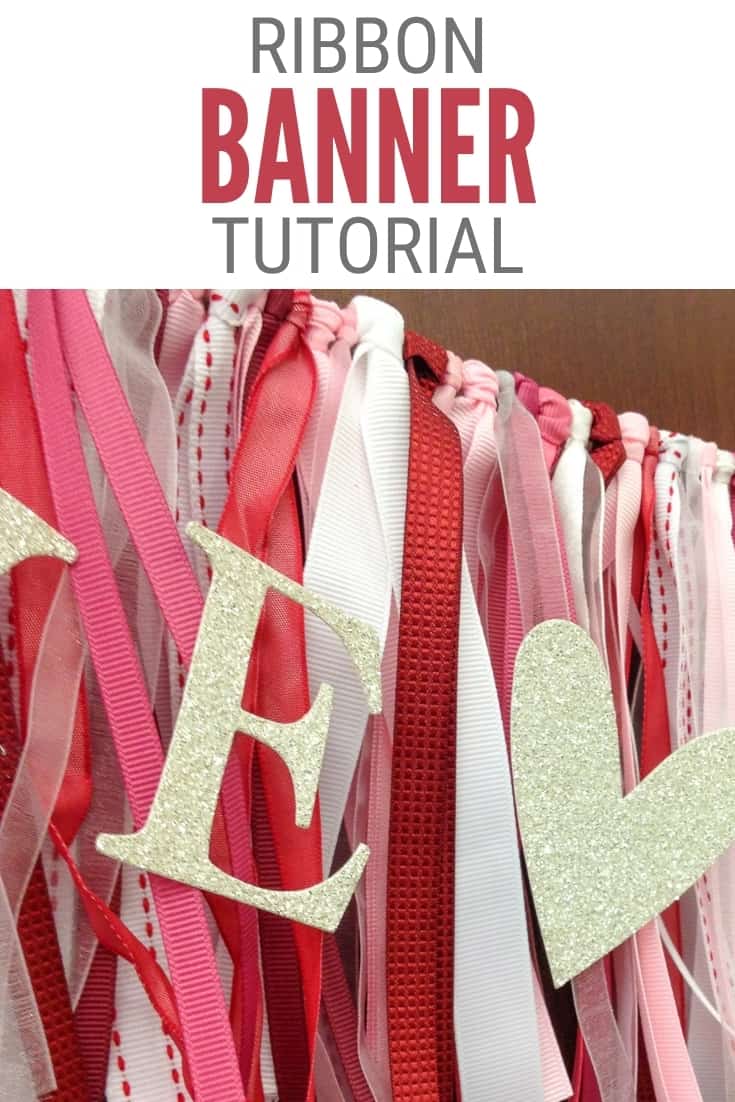 More Banner Tutorials:
Handmade banners are such a fun way to celebrate any event! We love to make banners and have several different tutorials we want to share with you. Like this Paper Rosette Word Banner, this Chalkboard Banner, and this Glitter Shaker Banner.
Be sure to look around the blog for more fun craft tutorials!
Supplies You'll Need to Create this Project:
This post contains affiliate links.
Craft Tutorial:
This banner was created with 13 different ribbons with different widths and textures. You can use as many or as few ribbons as you would like.
Cut each piece of ribbon to about 12 inches long. This gives about a 6-inch tassel. You can cut longer or shorter depending on the look you are going for.
To tie the ribbon onto the rope, tie each strand into a simple slip-knot around the rope.
Make sure to tie them all the same way so they will look more uniform along the twine.
Keep adding ribbons until you are at the length desired for your banner. Pretty easy peasy, right?
Cut the letters using a Big Shot, Alphabet dies, and white glitter cardstock.
On the back of the letters, glue a paper clip using E6000 glue.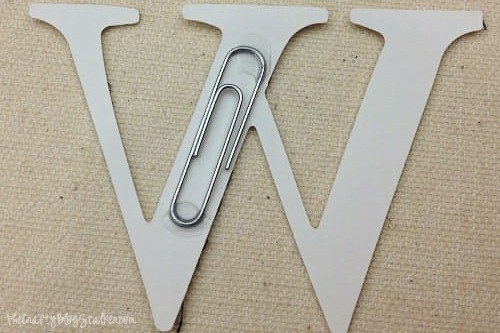 Put the letters on the banner using the paperclip to attach to a strand of ribbon. Using paper clipped letters makes the ribbon banner interchangeable and can be used with different sayings and words.

If you love this tutorial, please give it a five-star review and help me share it on Facebook and Pinterest!
Our Crafting Essentials List:
Title:
How to Make an Easy Ribbon Banner
Last Updated:
August 9, 2023