Create beautiful ribbon flowers with these tutorials that show each step of the flower making process. Sew them onto clothing for a beautiful touch, or use them in hair accessories!
Ribbon flowers are gorgeous and the best part is they don't die!
Plus, they can be used for so many things. I recently saw a wedding bouquet with flowers all made of satin ribbons and it was absolutely stunning.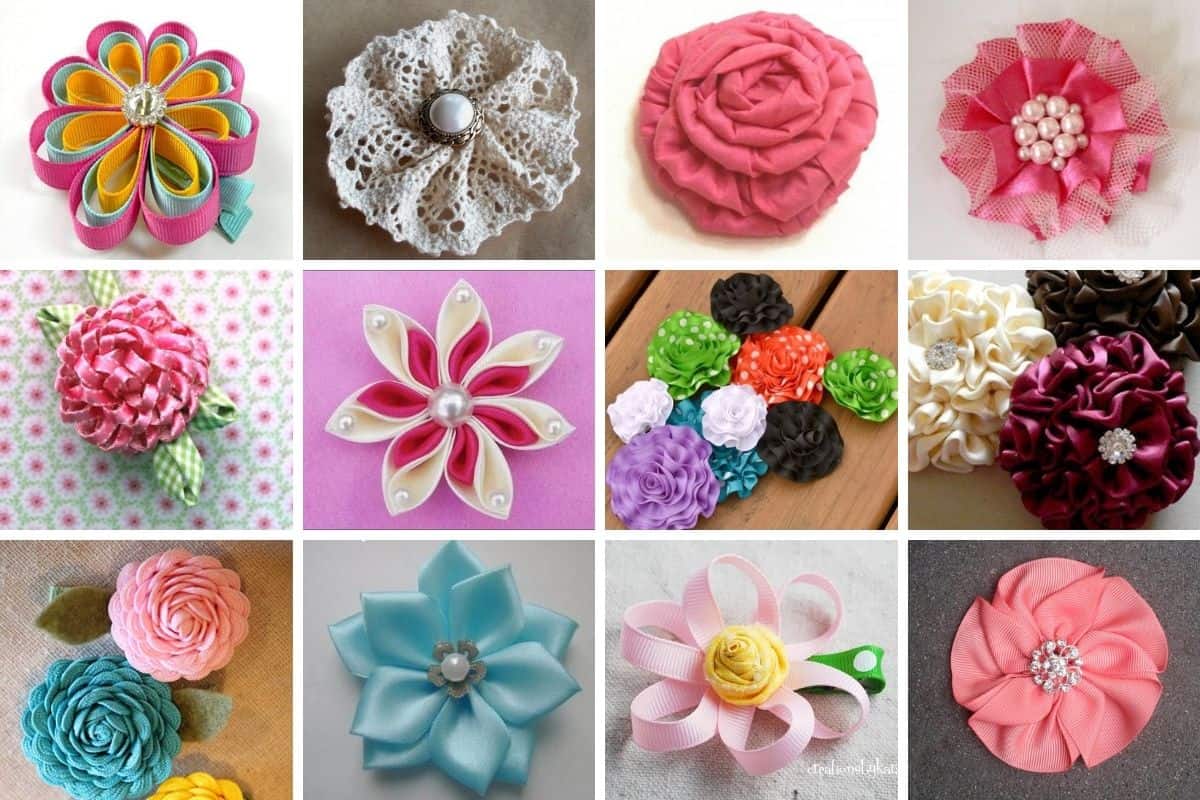 Ribbon Flowers:
Visit the website for step-by-step tutorials and instructions.
1. Ribbon Rose from Shabby Fu Fu
Ribbon rosettes can be used to adorn so many things or as I have done today you can simply create pretty ribbon long-stemmed flowers. These no-sew easy DIY ribbon roses are nostalgic and romantic!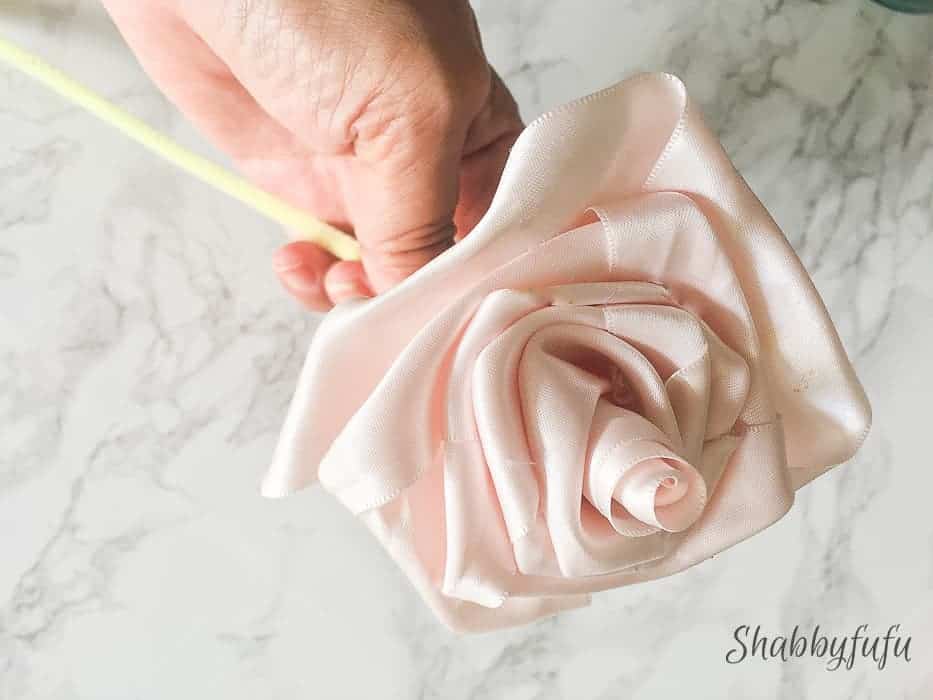 2. Ruffled Satin Flower from The Ribbon Retreat
Learn how to make these beautiful, classy Ruffled Satin Ribbon Flowers using our tutorial by Simple Design Bows. The instructions are so simple and the results are gorgeous!
3. Amelia Flower Tutorial from Sarah Lauren
I love flowers made from ribbons. This Amelia Flower Ribbon tutorial can be made with satin or grosgrain wide ribbon – they simply look stunning. Once made they can be used as hair accessories, decorations on presents, or embellishments for cards.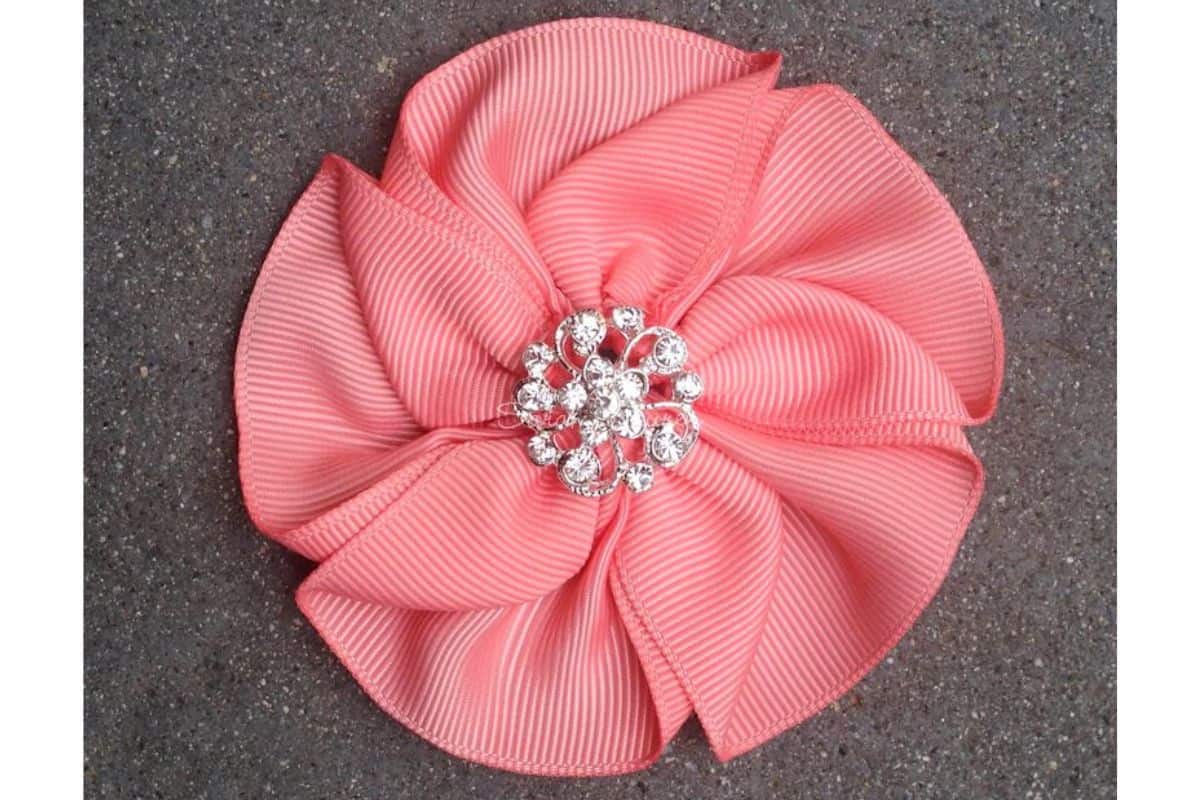 4. Wired Ribbon Flower Rosette from Free Tutorial
I had some iridescent orange that was screaming to be used. You will need a wired ribbon, sewing needle, thread, felt base, and a hot glue gun.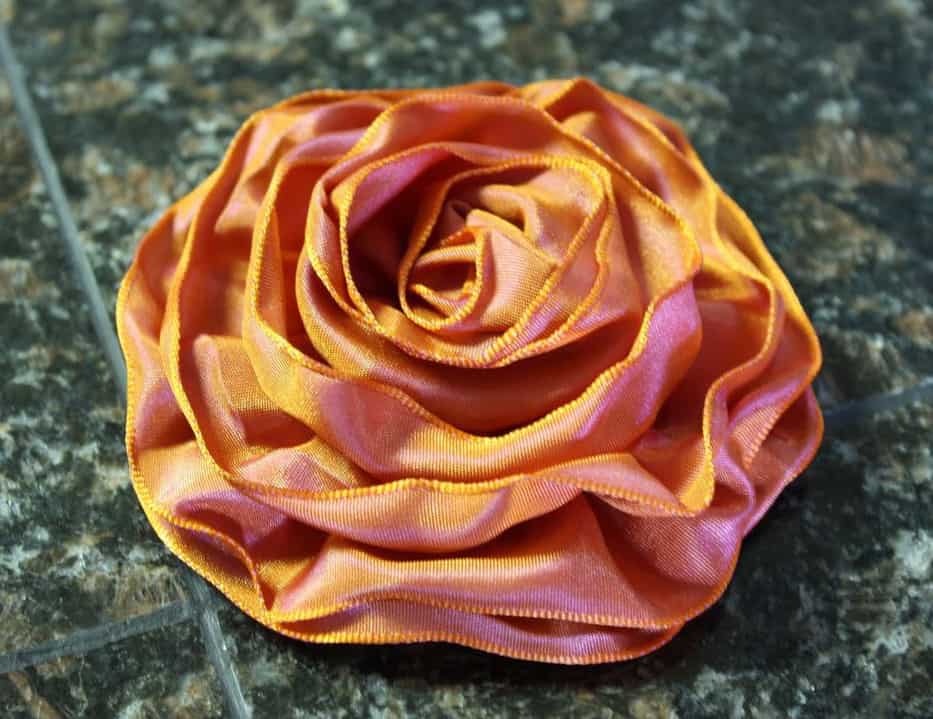 5. Loopy Flower from Creations by Kara
Loopy Ribbon Flower Tutorial – make an adorable kids flower hair clip with ribbon and a fabric rosette center. An easy way to make a hair accessory!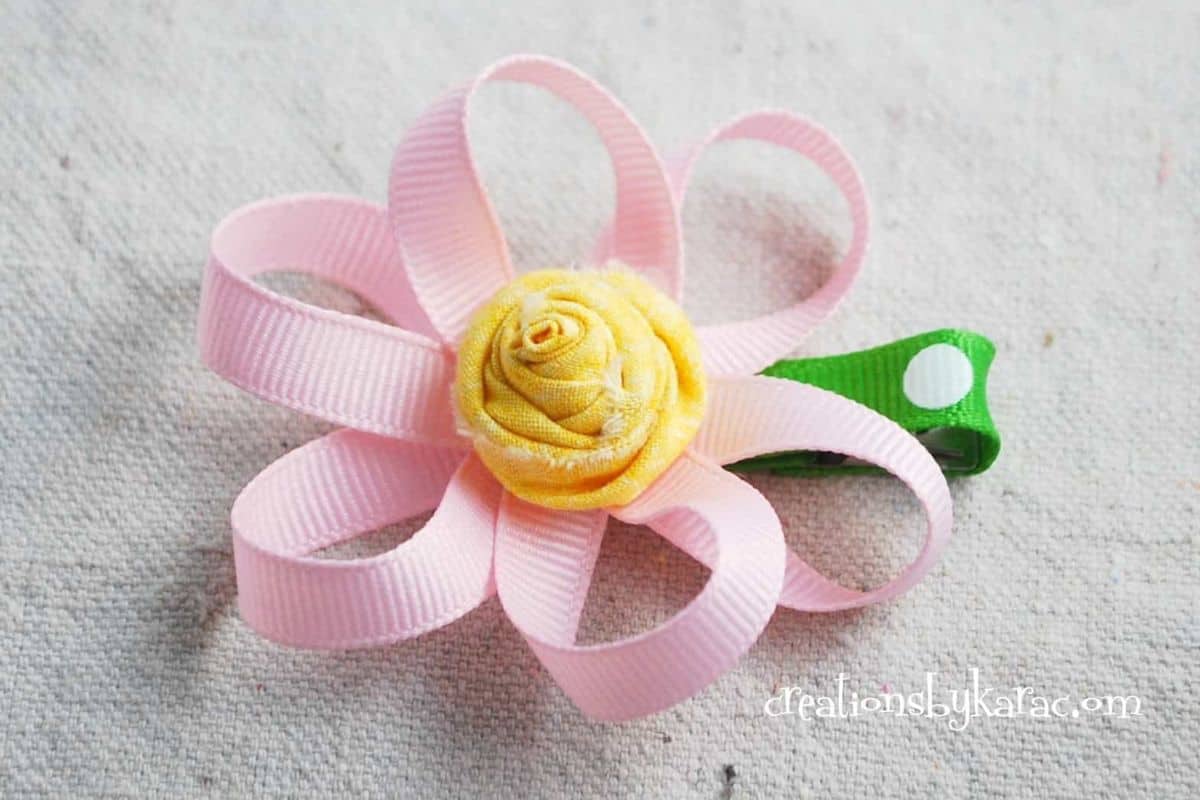 6. Satin and Tulle Flower from Of Pinks and Fairy Tales
Beautiful layered flowers with a wow factor you'll want to add to everything. This is such an easy technique!
7. 10 Petal Ribbon Flower from N Beads
This decorative flower is easy to make. You can even use rhinestones for the center of the flower. Follow the clear picture steps and you'll be making ribbon flowers in no time!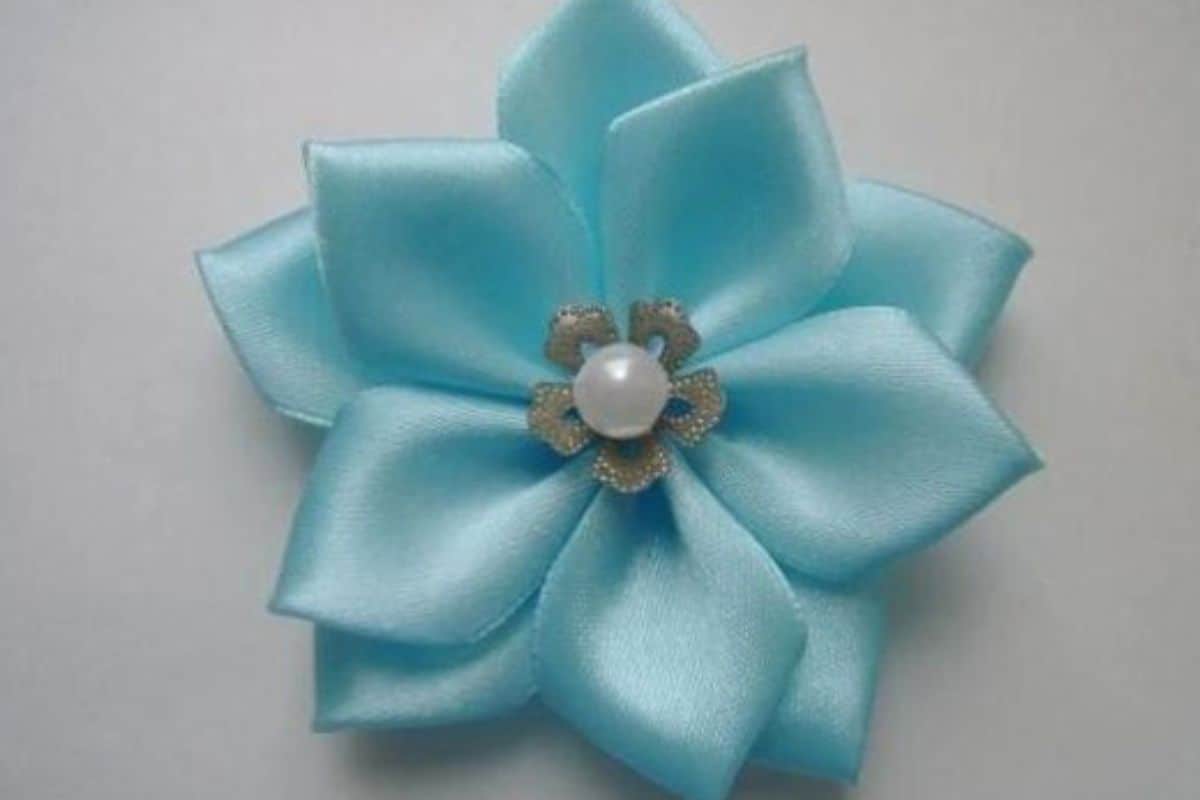 8. Ric Rac Flowers from Oh For Sweetness Sake
There's something about rick rack that just shouts playful and cute! These flowers have been on my 'to make' list for some time now. I thought they'd make really cute hair clips.
9. Wired Ribbon Rose from The Ribbon Retreat
This rose is no-sew and could be made in about a minute!! Would you think it could be that easy when you look at it?
10. Spring Looped Flower from Kari Me Away
This sweetly blooming Spring flower is a quick little project made with a thin ribbon.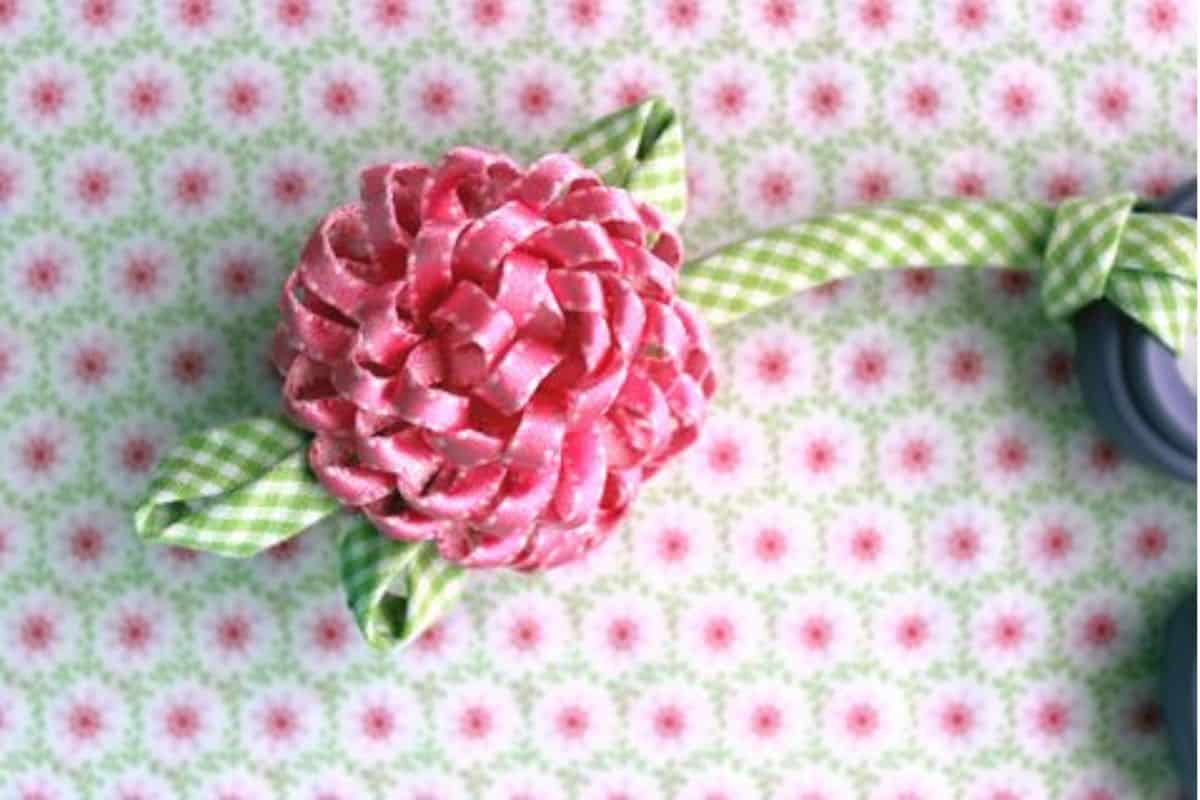 11. Kanzashi Ribbon Flower from My Crafts
This kanzashi flower design is very simple and easy but very delicate as well and is perfect for a hair clip or hairband.
12. Lace Ribbon Easy Flower from Adventures from a DIY Mom
It's really simple to make and will add a pretty feminine touch to any number of craft projects.
13. Ribbon Flower from Hydrangea Hippo
Flowers are great to add to romantic settings, like a date night or Valentine's Day. This is a very simple flower you can make with a wired ribbon.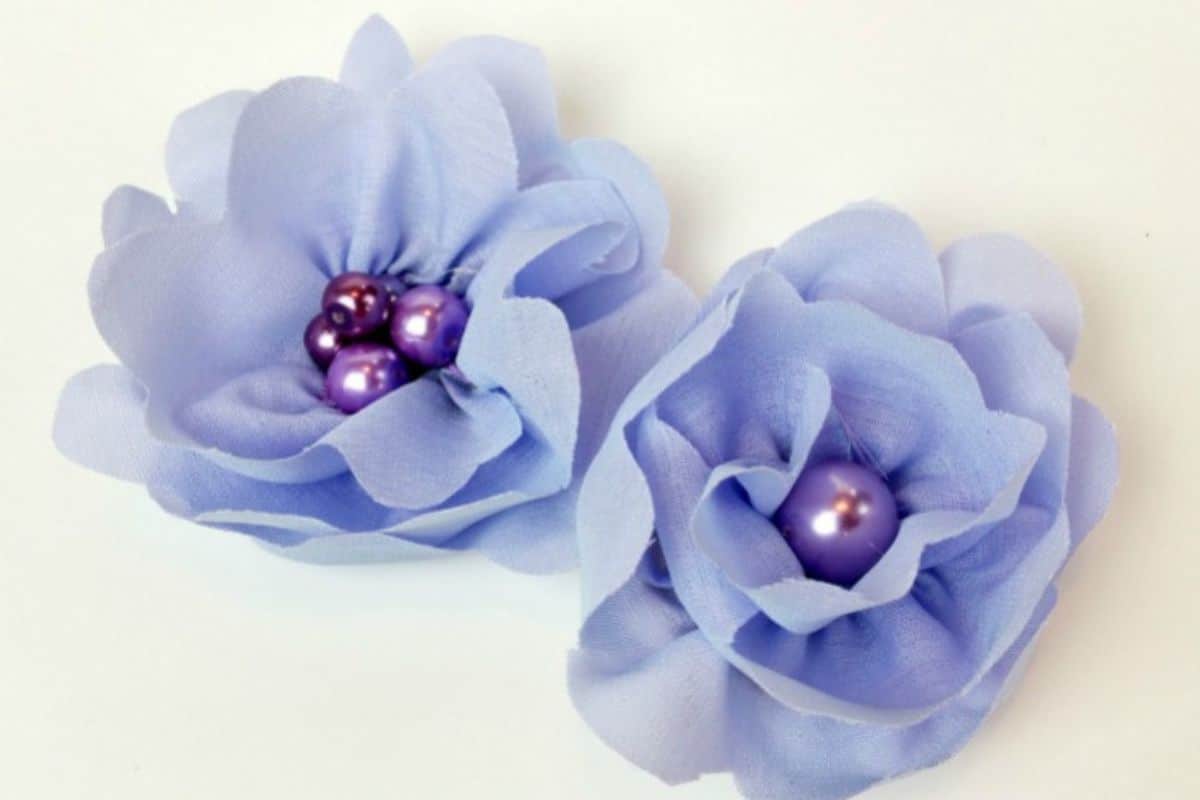 14. Ruffle Ribbon Flowers from Infarrantly Creative
These flowers are incredibly simple to make especially with a ruffle foot.
15. Loopy Ribbon Flowers from the Ribbon Retreat
Today I'll be showing you how to make Loopy Ribbon Flowers with a step-by-step tutorial. This is the easiest ribbon flower.
Are you going to make one of these Ribbon Flowers? We'd love for you to share a photo so we can see it!
Our Crafting Essentials List:
Title:
15 Beautiful Ribbon Flowers with Step by Step Tutorials
Keywords:
DIY ribbon flowers
Last Updated:
September 6, 2023