Magnets are a quick and easy craft idea. This craft involves little prep time and is quick and easy to do, so it's the perfect activity for a rainy afternoon. If you make a purchase using the links included, we may earn a commission.
Small succulents are very popular and it seems that they are everywhere and I can understand why. They are just so stinking cute!
Today, I am going to show you how to make your own adorable succulent magnets. They are fun and easy to make, and less expensive than buying them in a store.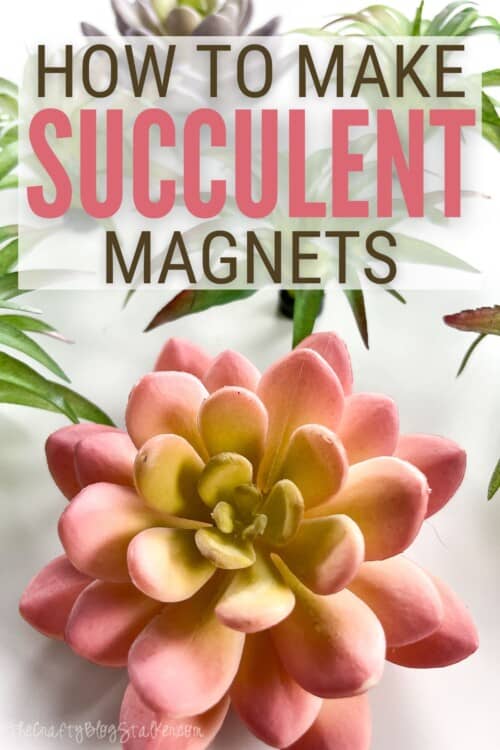 Craft Video Tutorial:
Like videos? I have a video tutorial for you! Subscribe to my YouTube Channel so you don't miss out on any future video tutorials.
Supplies You'll Need to Create this Project:
Remove Succulents from Stem:
The first step is to remove the top from the succulent stem.
It should just pull off. But if the top and stem are one piece, you may need to cut it off with a pair of scissors.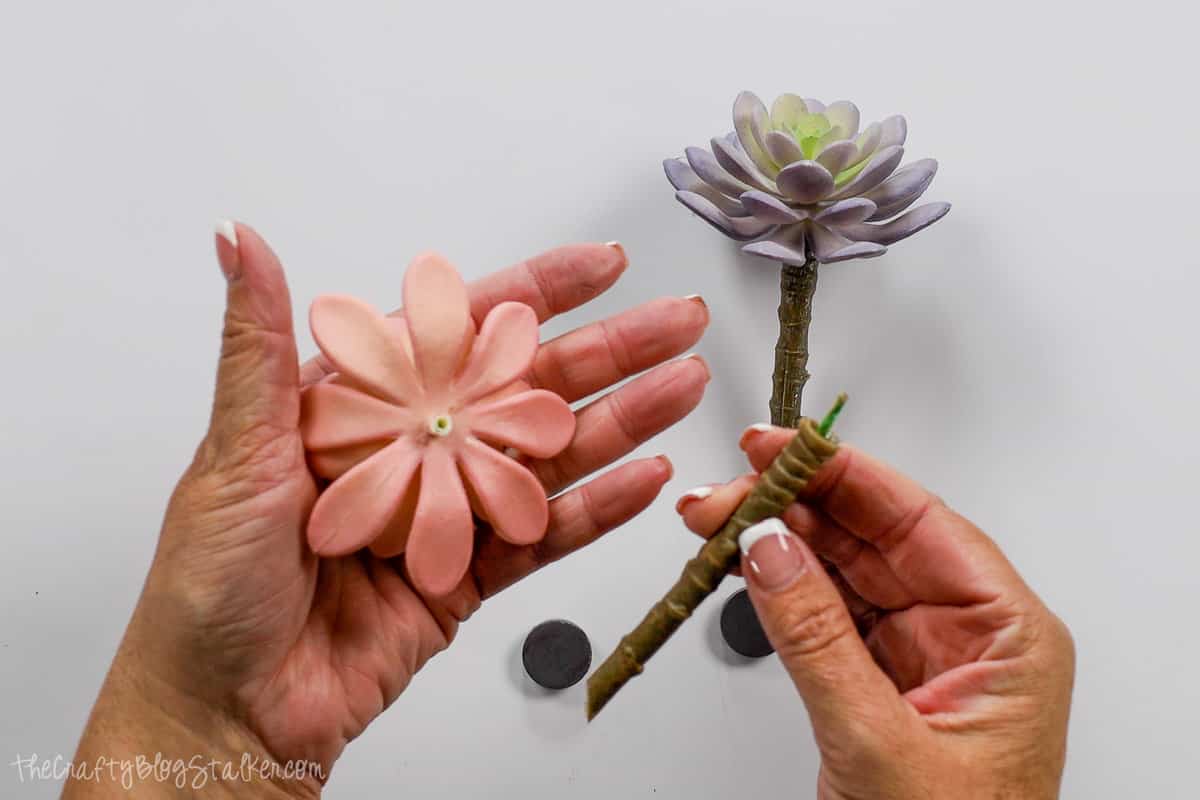 Then cut as close to the base of the succulent as you can. You want that underside nice and smooth.
Glue on the Magnet:
Select a size of magnet that works for your size of succulent. For these larger succulents, I used a ceramic magnet with a diameter of .75 inches.
Apply a good glob of glue onto the magnet.
Then place it on the back of the succulent.
E6000 glue takes a bit to dry, so if your succulent doesn't lay flat on its own, you mean need to hold the magnet in place until the glue starts to set.
I also made magnets using this spikey-looking succulent, and as you can see, they don't sit flat. So I had to hold the magnets in place until it began to set, only a couple of minutes.
After a couple of hours, the glue should be completely dry, then you can stick your DIY magnets to your fridge, microwave, or anything with a magnetic surface!
Aren't these faux succulent magnets cute? And I promised they would be easy to make! 😀
Our Crafting Essentials List:
Title:
How To Make Succulent Magnets: Easy Step By Step Guide
Mentions:
30 Minutes or Less
Keywords:
succulent magnets
Last Updated:
September 25, 2023