A Kitchen rug completes the look of a beautiful kitchen. An easy DIY craft tutorial idea to make a custom kitchen rug. It's easier than you may think!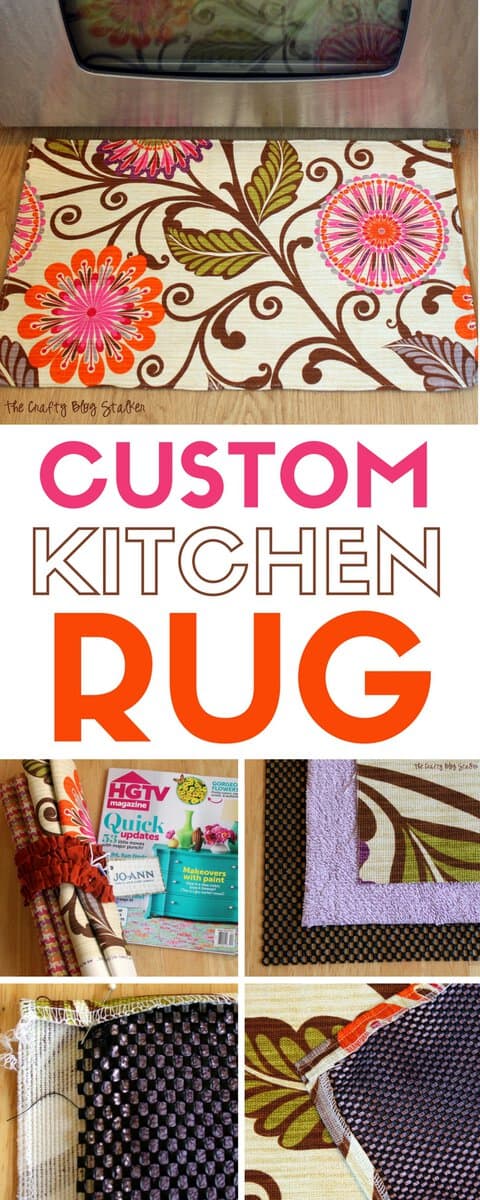 Do you like to make things for your home? There is something satisfying about seeing that beautiful thing you made, being put to good use.
Recently I received a fun little package from JoAnn Fabric and Craft Store.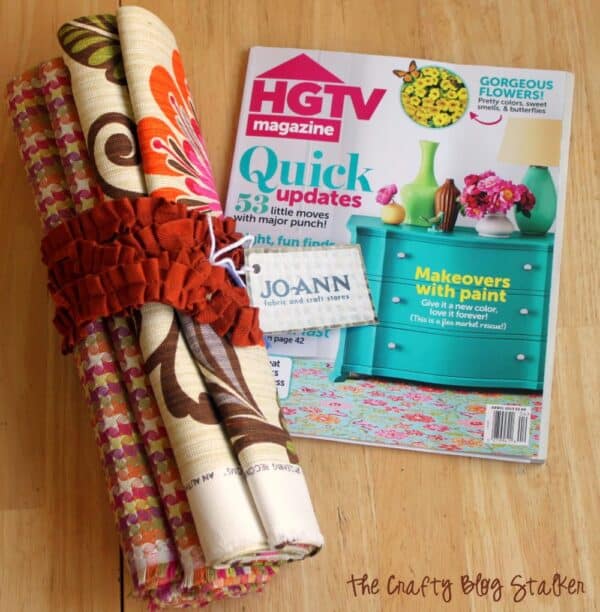 My kitchen has been looking a little drab and I have been wanting to add something to give it a little bit of new style. That is when I decided to make some new kitchen rugs!
Supplies Used: Some links may be too similar items when exact items couldn't be found online.
How to Make a Custom Kitchen Rug
The finished rug measures 17 x 27 inches.
Begin by cutting the top layer of fabric to 29 x 19 inches, and both the towel and easy liner to 17 x 27 inches.
Sew the towel to the Easy Liner. Keep the layers as smooth as possible because you don't want to feel wrinkles inside the rug when you are stepping on it. I sewed three lines to keep the Easy Liner and towel together.
I sewed three lines throughout the rug to keep the Easy Liner and towel together.
Serge around the edges of the top piece of fabric. If you don't own a serger sew a hem around all four corners of the top piece of fabric.
Place the top piece of fabric with the wrong side facing up on a table and center the towel and Easy Liner piece on top with the Easy Liner facing up. Fold the edges over and pin. Sew around all 4 sides of the rug.
Here is the underside. Not gorgeous but I am not worried about it because that is the side that most people won't see.
Now you have your own Custom Kitchen Rug that you can make to match any decor!
To wash your custom rug, simply toss in the washing machine and lay it flat or hang it to dry.
What is something handmade that is in your kitchen right now?
Our Sewing Essentials List
Title:
How to Make a Custom Kitchen Rug
Last Updated:
September 4, 2023