Learn how to add color to your favorite drinking cups with Americana Gloss Enamels Glass Paint. An easy DIY craft tutorial idea. Some of the supplies for this post have been provided by Deco Art. All opinions are mine alone.
This tutorial is adapted from a Facebook Live. To watch a live tutorial follow The Crafty Blog Stalker on Facebook.
Have you ever added a personalized touch to a cup? It is really much easier than you may think and it is so much fun!
These cups came from the dollar store and I absolutely love the shape! The only thing they need is a bit of color!
Supplies Used: Some links may be too similar items when exact items couldn't be found online.
There are several different types of glass paints that you can use from Americana, and I have a post to help you decide! What Glass Paint to Use when Painting on Glass.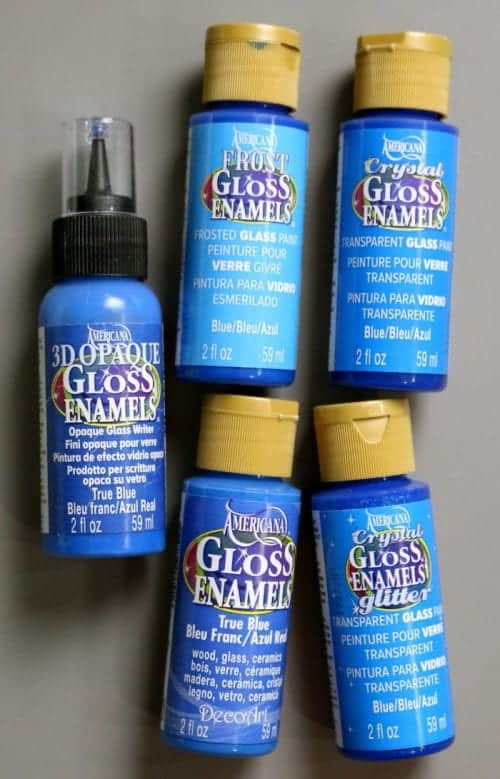 How to Make Glass Painted Cups
Like videos? I do have a video tutorial if you would prefer to watch the tutorial. Please subscribe to my YouTube Channel so you don't miss out on any future video tutorials!
First, cut your circle template out of vinyl. I used my Cricut Explore, but the shape is simple enough that you could also trace a plate or something round onto a piece of vinyl and cut by hand. My circle has a diameter of 7.5-inches. The circle is larger than needed but the extra size gives me some wiggle room when applying the stencil.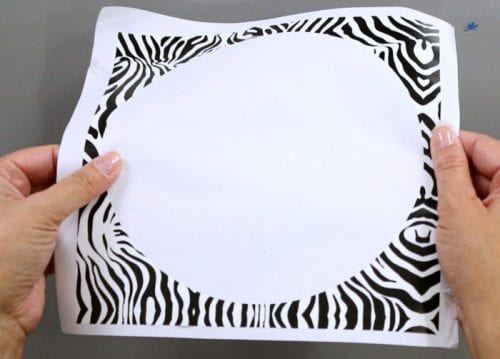 Remove the circle stencil from its paper backing sheet and begin to wrap around the base of the cup. I wanted the circle to lay where it looked like something was tipped in the glass, circle low on one end and high on the other.
Wrap around until the edges of the stencil come together, making sure there aren't any points or weird angles at that intersection.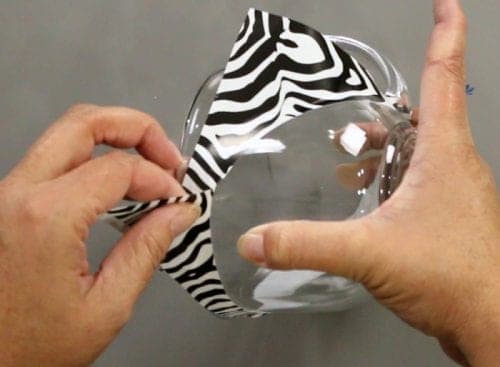 Before painting clean the glass with some rubbing alcohol and a lint-free cloth. This will remove any oil smudges from your fingers and make sure the glass is nice and clean.
Apply the Gloss Enamels paint inside the circle template.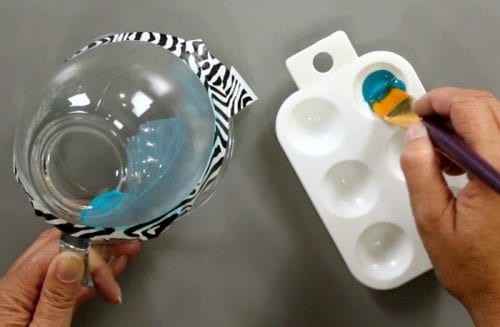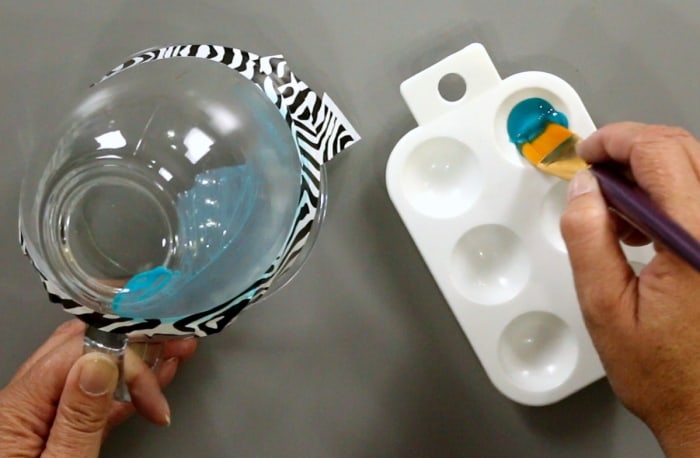 Let the paint dry for 4 days. For a dishwasher-safe finish, place the finished pieces in a cool oven, set the temperature to 275°F and bake for 30 minutes, then cool with oven door partially open.
The different paints have a different temperature so make sure to double check the directions on the bottle for the correct baking temperature and time.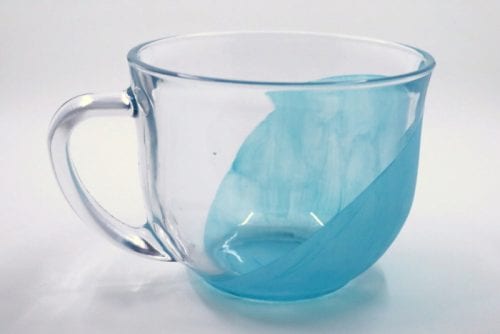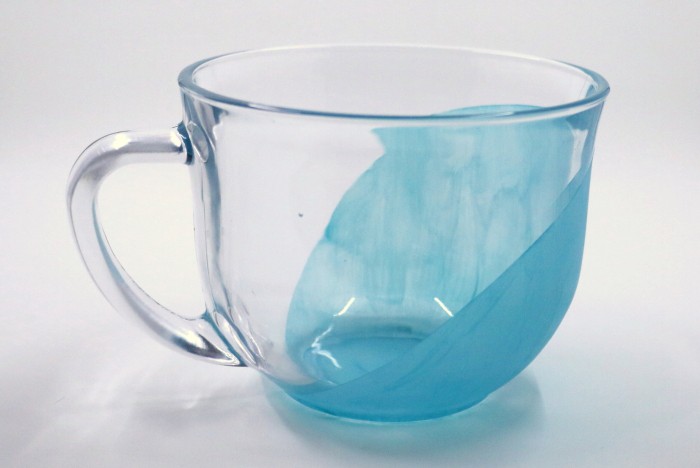 When all steps are completed you have some super fun glass painted cups that match your style and personality perfectly!
I made two cups using the same technique. The first used Turquoise Frost Gloss Enamel and the second used Purple Crystal Gloss Enamel Glitter.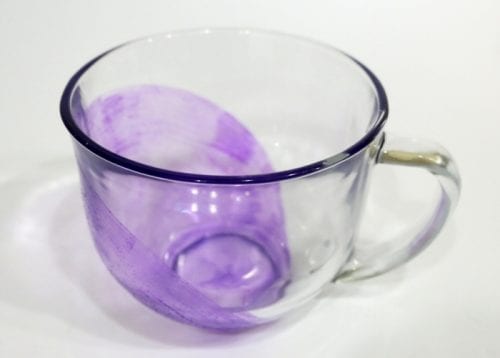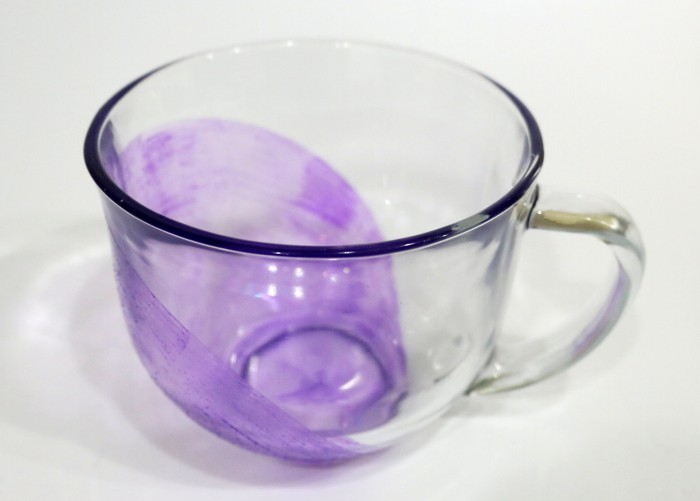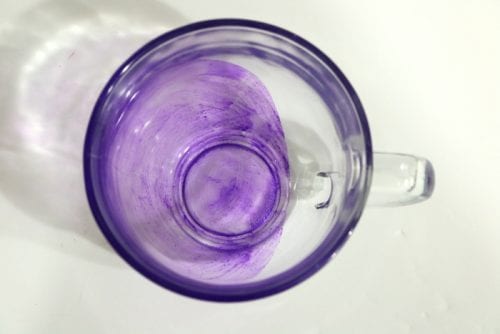 Now I guess I have to invite someone over for coffee or hot chocolate so I can show off my Glass Painted Cups!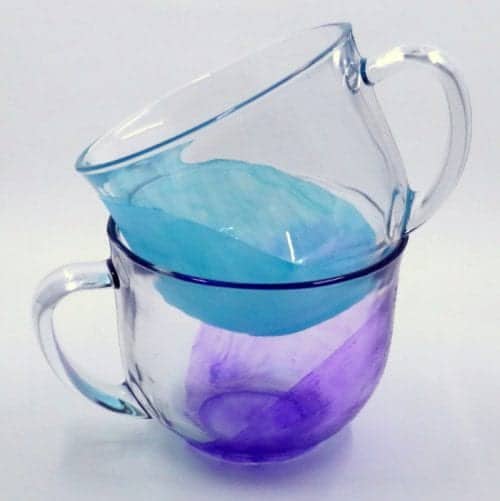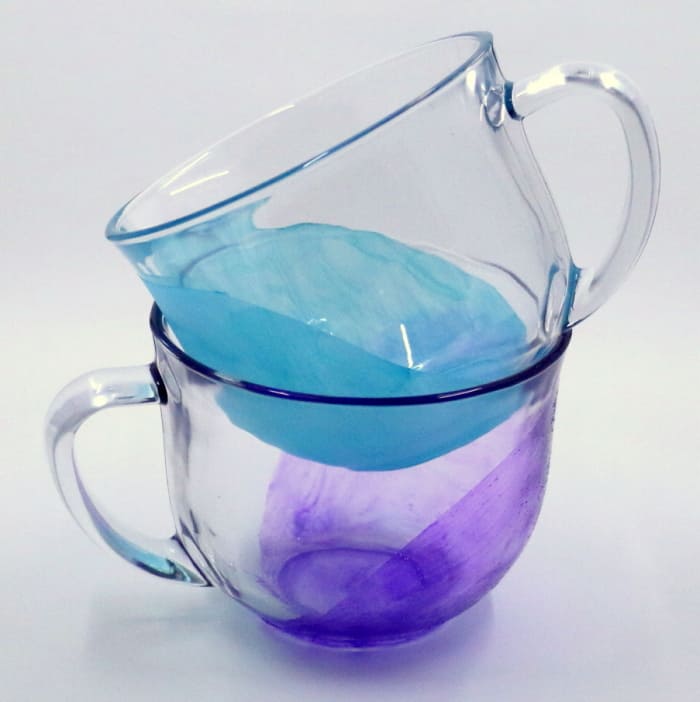 What colors will you use when making your glass painted cups? Share and leave a comment below!
And let's be friends on Pinterest so you can see all the DIY projects I'm pinning!
You Might Also Like: