If you love purses, then these are the sewing project for you. These 20 sewing patterns for bags will have your sewing in no time. Find patterns for purses here.
Is it time for a new purse but you're having a hard time finding exactly what you want?
When you sew your own you can make it perfectly match your style and needs!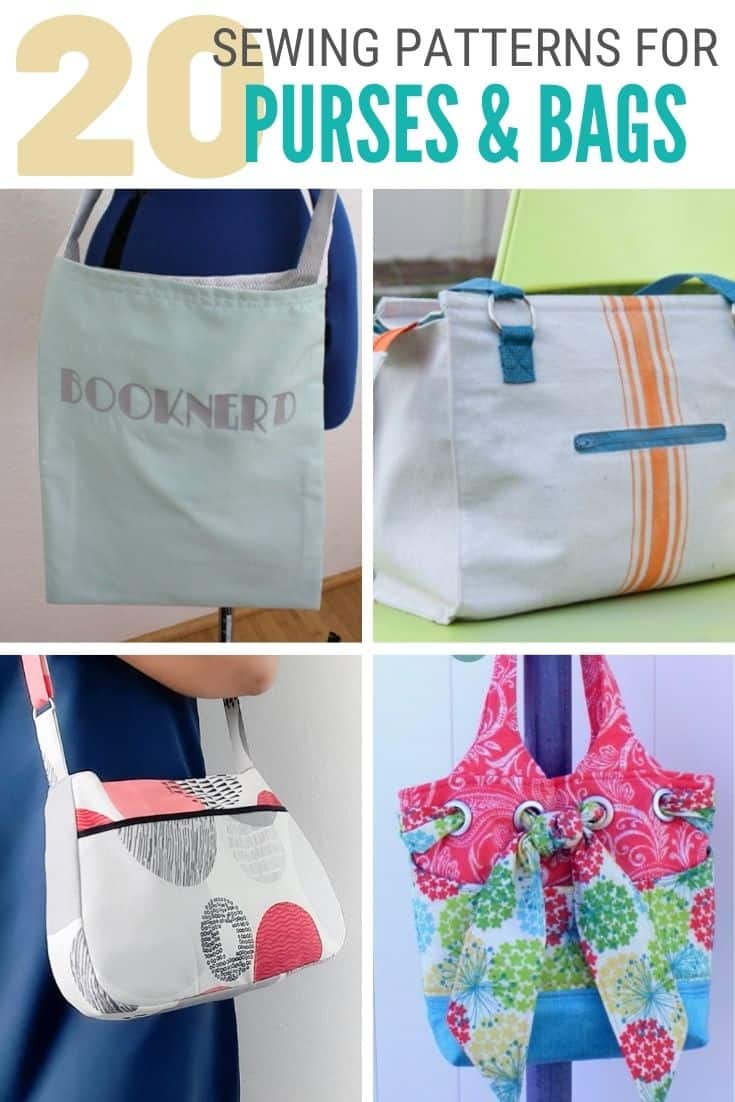 More Sewing Idea Posts:
Idea posts are awesome because they give you lots of ideas all in one place! Here are a few more idea posts that I think you might like: 20 Fun & Fabulous Items to Sew, 20 No Sew Scrap Fabric Projects, and 20 Valentine's Day Fabric Projects.
Be sure to look around the blog for more home decor ideas!
Purse Patterns:
1. My Favorite Bag from The Crafty Blog Stalker
On a recent sewing day, I sewed My Favorite Bag Pattern from Kati Cupcake. A super cute DIY purse that I can't wait to use and show off.
The pattern comprises a step-by-step photo tutorial that shows you how to make a beautiful and practical purse ideal for everyday use. Full-scale pattern templates are included so no need for measuring -just cut and sew!
This project came about because I realized I could probably use a new wallet. This particular one has a lot of features for everyday necessities: loads of pockets for cards, a slot for bills, and a pocket in the back for coins.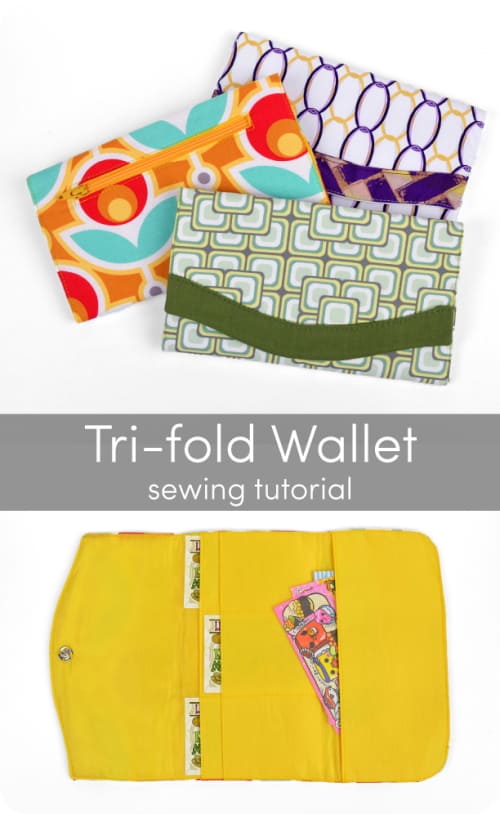 These continuous zipper purses are so much fun to make, and so many zipper colors are available. I made this first one for my mom!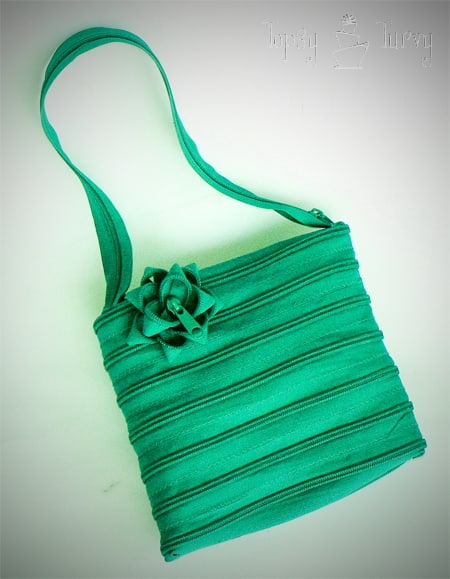 A Fabric Case Sewing Pattern for an iPad Mini or Kindle fabric case an iPad Mini or Kindle Case. This pattern fits most sizes of tablets.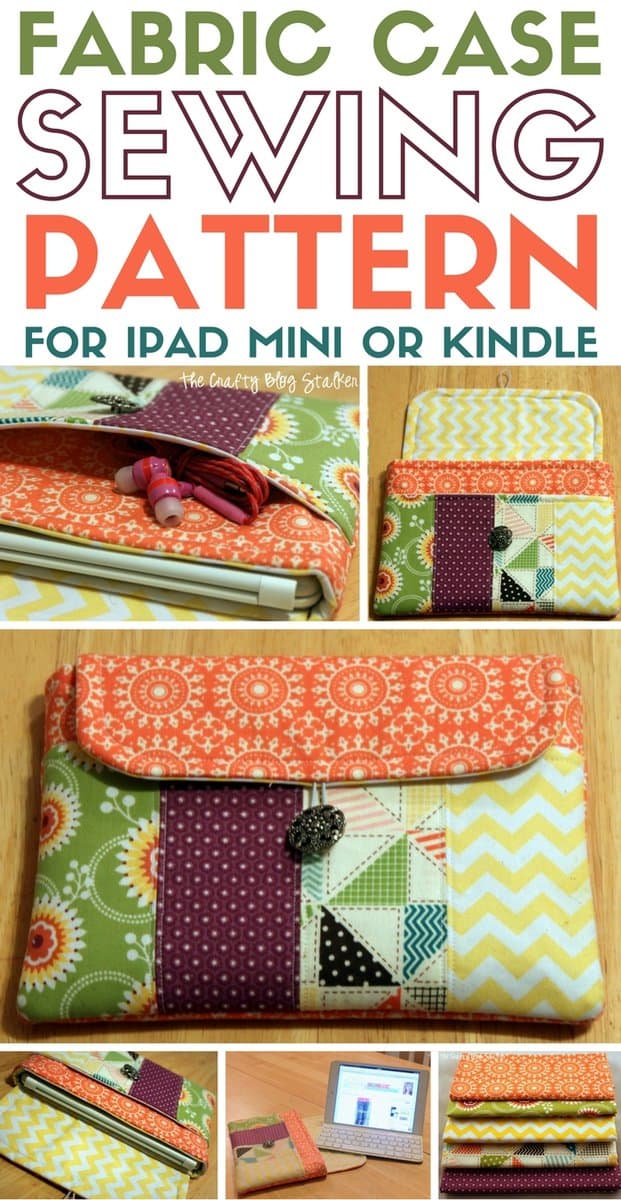 Make your own everyday, classic tote bags in 2 sizes with this PDF sewing pattern, sewing tutorial.
I am in love with this latest sewing project – Reversible Sling Bag! It's a great way to showcase any type of fabric, not limited to stripes 🙂 If you have never attempted sewing a bag before, this is a great place to start.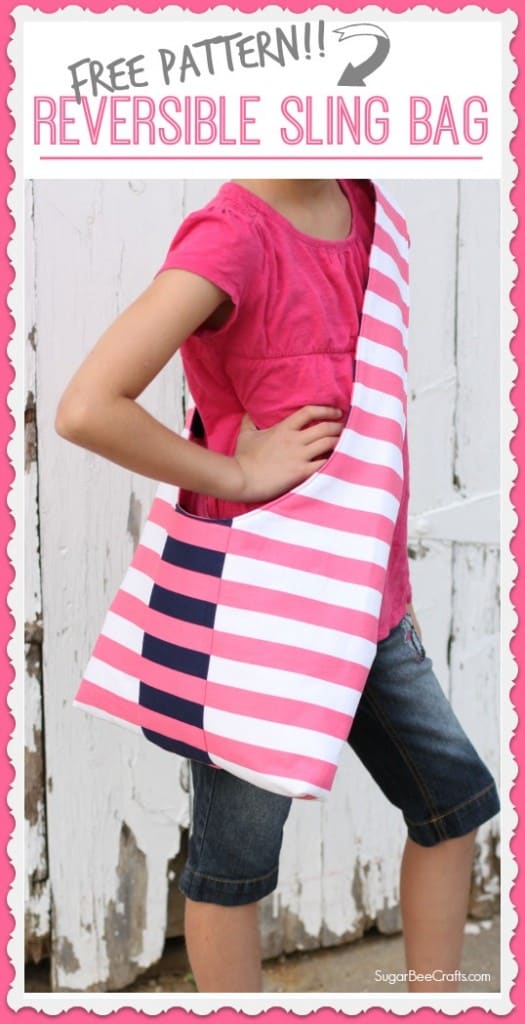 You'll need three colors for the outside of each pouch and two for the lining. I used fat quarters that I mixed and matched.
Keep all of your bags organized with this free purse organizer sewing pattern! This handy organizer has pockets all over and is perfect for holding all those little things in your purse that get jumbled together.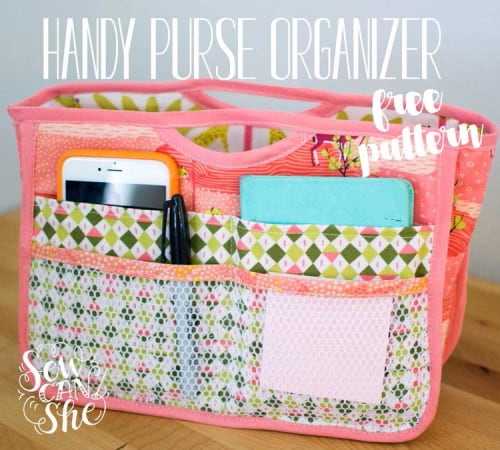 The Magali Mini Handmade Backpack / Cross Bag is a unique compact, travel-friendly bag, designed to be carried across your body. With its stylish look and practical storage, this simple bag can carry all sorts of things without any worries!
This purse is easy to sew, is a great size, and has all the pockets you could need!! Outer pockets on the front for your important stuff and two big pockets inside, one on each side.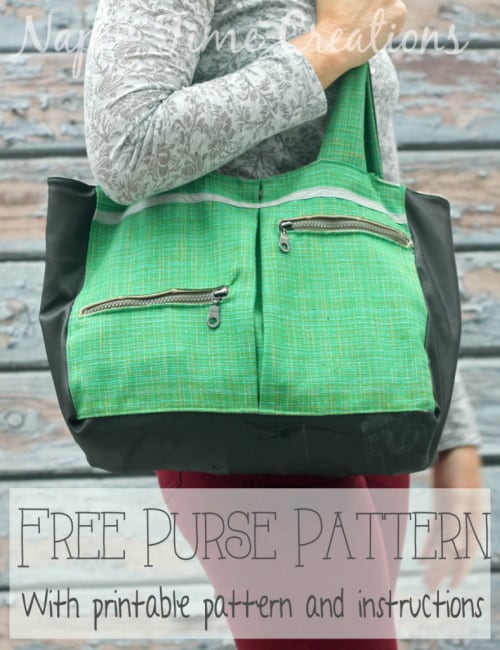 It's smart, stylish, simple, and takes just a yard of fabric. This example even has a recycled leather handle from another old bag, although of course you can add a new one or make a fabric strap for it too.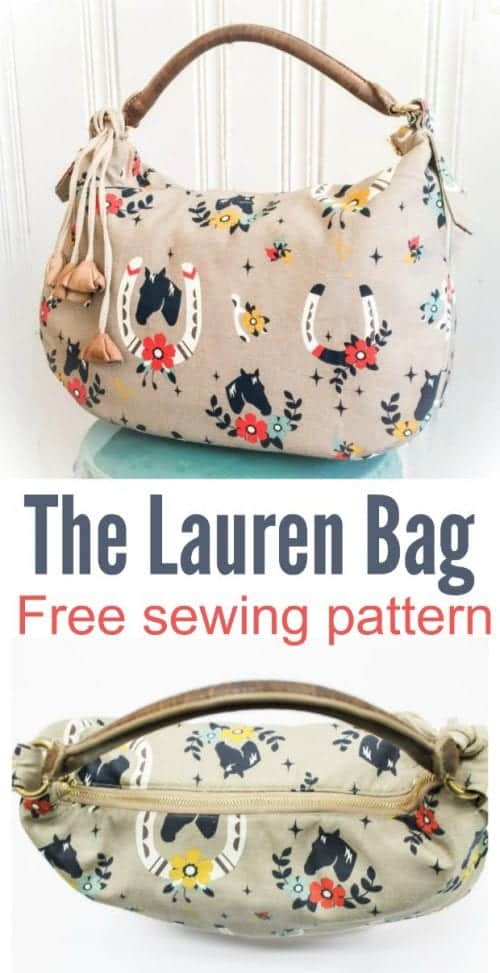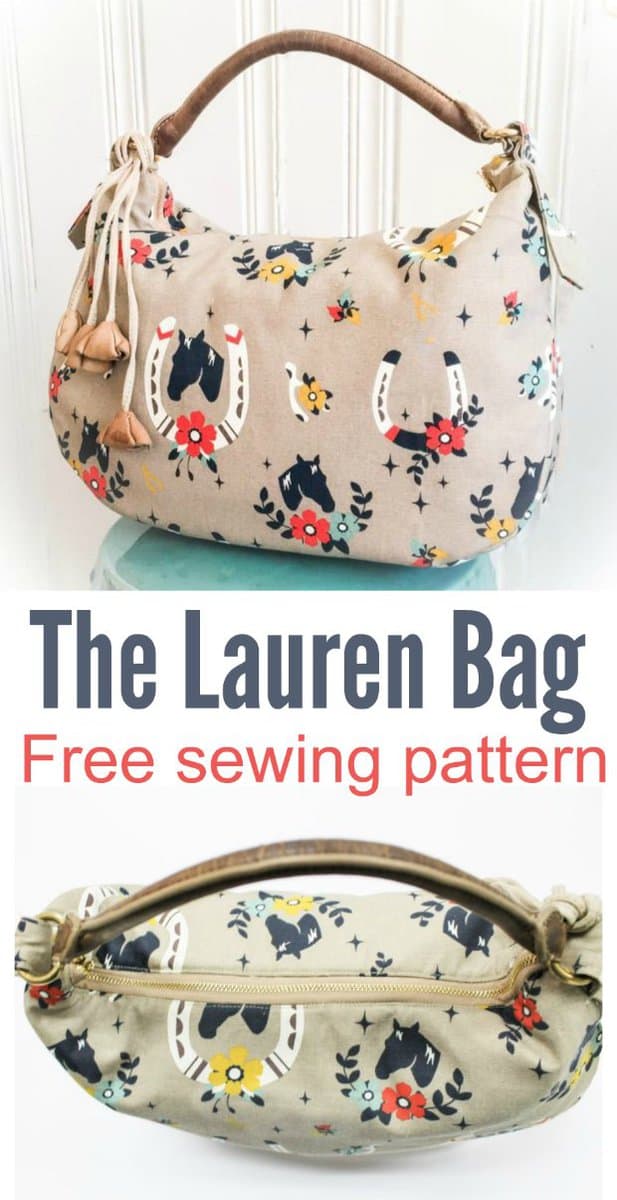 Whether you're doing in-person school or hybrid or school at home, tote bags are ALWAYS a must! They're a great gift idea too!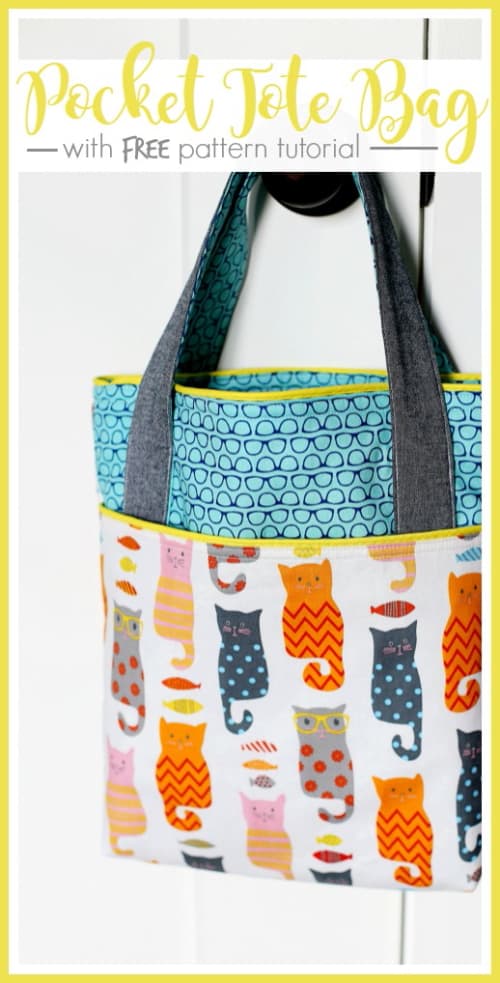 This medium-sized bag is full of great detailing. It has a top zipper closure and both a short handle and a long cross-body strap. With an outer flap pocket and two inner zippered pockets, you will have plenty of storage space to keep all of your essentials.
15. Mini Wallets from The Sewing Loft
Today I'm gonna show you how to turn a few basic scraps into something useful - mini wallets. That's right, I took a few small scraps and turned them into a major focal point on these minis.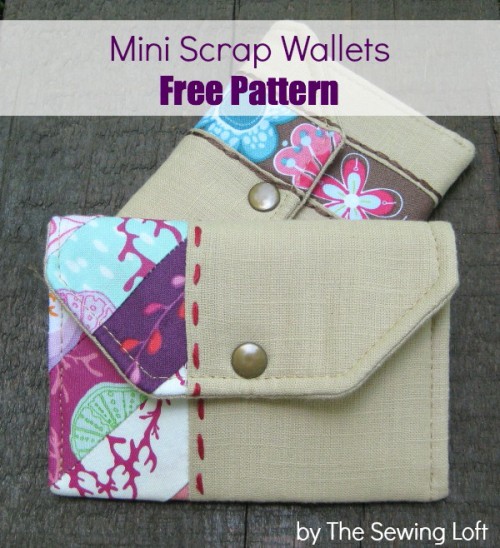 16. Toy Tote from Roonie Ranching
All kids need a way to carry the myriad of toys they insist on bringing everywhere they go. This toy tote is the perfect size for half a dozen Rescue Bots, a herd of My Little Ponies, or enough small Beanie Boos to keep a kid entertained.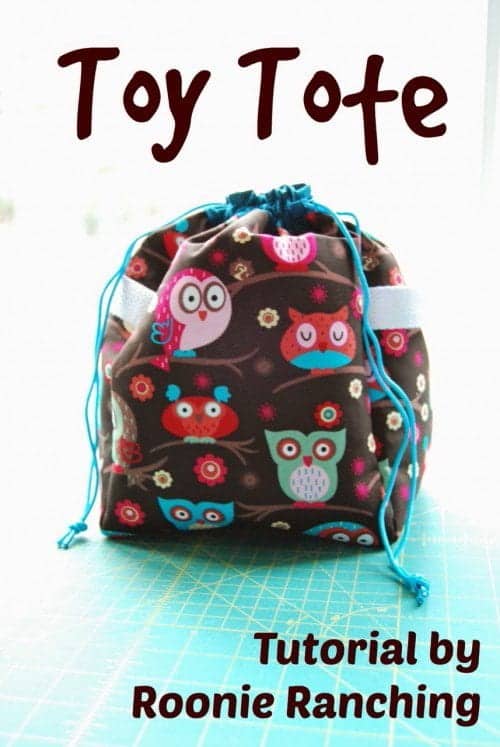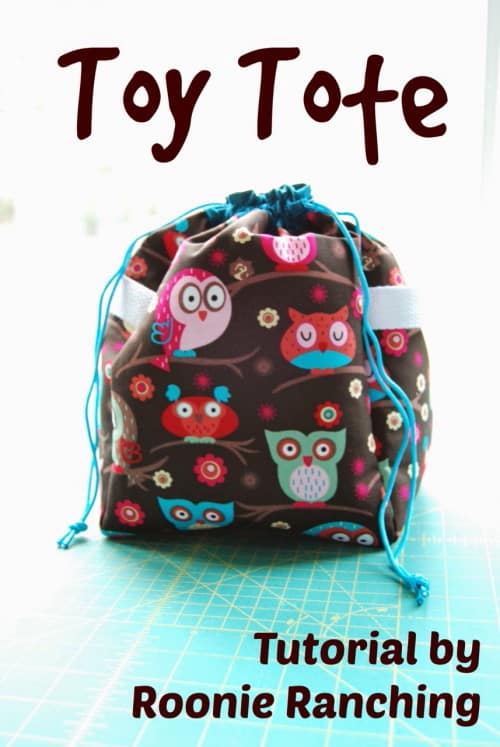 I'm a firm believer that a girl can never have too many bags. If you're looking for an easy sewing project or quick gift idea a personalized bag is a great option.
18. Shoulder Bag from Emels Handicraft
The Shoulder Bag comes with 2 pdf patterns and pdf instructions. The bag has 3 pockets outside which one of them is a zippered pocket. Inside it has 4 card slots and one slot for a mobile phone.
These triangle totes are handy-dandy little things. Use them to hold make-up, coins, little toys, a handful of crayons, and a small notebook – anything you can think of.
I'm so excited to share this project! I first had the idea to make this handmade purse last fall, I sketched it out in my idea book and thought about it a lot!
If you love these craft ideas please help me share them on Facebook and Pinterest!
Our Crafting Essentials List:
Follow TCBS