Give the love of your life the gift of a homemade Valentine's Day gift -- a fabric gift you made yourself. From decor and gifts, here are 20 DIY fabric gifts that you can create today.
Valentines is such a fun a special time of year, but for some, it can be difficult to show that special someone how you feel.
Giving a heartfelt gift is a great way to show love and appreciation.
I know that I love to receive small gifts and it makes me feel special, so I bet it does the same for others too.
During my research for simply fabric Valentine gifts, I found so many that I knew I had to share with you!
Valentine Projects:
All of these projects include a free pattern and instructions!
Visit the website for the step-by-step tutorial.
These sweet DIY Fabric Hearts are perfect for giving to a friend or neighbor! They are filled with fiberfill and lavender so they make a great little sachet.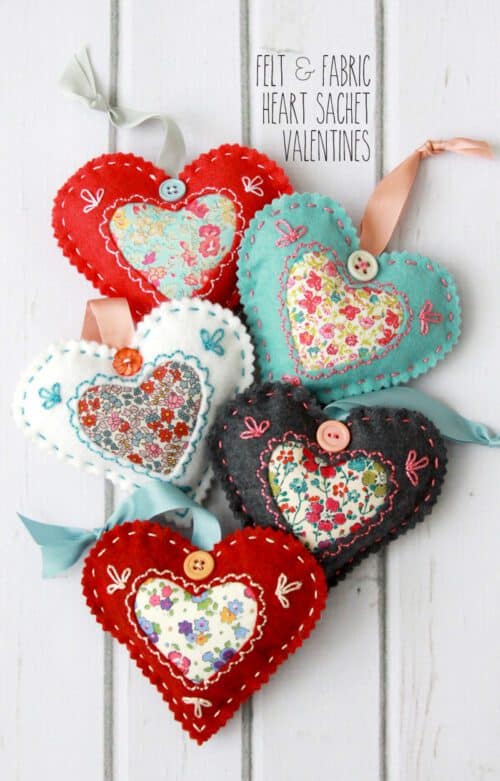 Valentine's Day Cup Sleeve Free Sewing Patterns is such a great project to make a Valentine's Day gift quickly and easily. The Cup Sleeve with the heart design adds a soft and cushion barrier grip to your drink, and also makes your cup look lovely and special.
3. Fabric Cone from Super Mom No Cape
When trying to come up with a DIY Valentine gift idea, I thought back to some of the fun paper crafts we used to make for Valentine's when we were kids to see if there was one that I could translate into fabric. I wanted to be able to share a tutorial for something that was cute, small, and quick to sew.
Back in the days of Laura Ingalls, traveling in the winter meant loading heated stones into the wagon to keep warm. Thankfully that's no longer needed, but keeping hands warm, even with car heaters, can be a challenge. These simple hand warmers are easy to make, and they really do keep your hands toasty warm!
This easy pillow pattern will fit an 18" x 18" pillow. I used my fluffy down feather ones and it turned out perfect.
Although this embroidered banner is just right for Valentine's Day, it would work for the rest of the year too.
Need a last-minute Valentine's Day project? Looking to work through your basket of fabric scraps?
Stitch up these heart quilt block coasters as a fun decoration for your Valentine's Day table. They even have a special pocket on the back to store a secret message!
For this project, I pulled a few red and pink fabrics from the scrap basket and gathered up some buttons and trims from my sewing room.
Need a fun project to make for a special little Valentine? Today I'm sharing this Heart Backpack Free Pattern that will keep any munchkin smiling all year long!
This free pattern fits a standard 16″ square pillow but it can be scaled up or down to fit any square size pillow. It makes for the perfect little Valentine's Day gift. Enjoy the free pattern.
Happy New Year, everyone! Kymona here, with a couple of cute heart mug rugs to share with you. A new year brings new experiences, lessons to learn, and a lot of sewing.
Today I have a quick and easy project to share with you!! I am a little obsessed with pillows and this is the perfect quick project to make for Valentine's Day.
This easy Valentine's bag is an adorable way to share Valentine's affection with a friend. Of course, a young child would also be thrilled with this Valentine's Day gift.
While we love our simple sewing projects for kids, sometimes a Simple No-Sew Craft like these No-Sew Heart Pillows is perfect for a quick and easy craft session.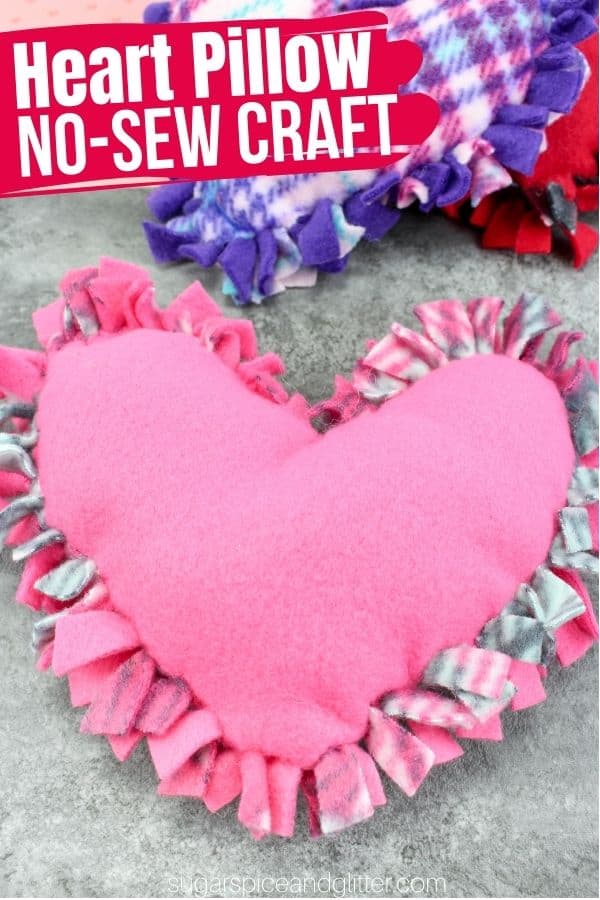 V-Day is coming up soon, so it's time for all DIY projects to start featuring hearts and pink and the word "LOVE." And, seeing as love is indeed what makes the world go round, today I have a fun Valentine's Day keychain sewing tutorial to share with you!
The cutest way to celebrate Valentine's Day is with these simple fabric heart coasters!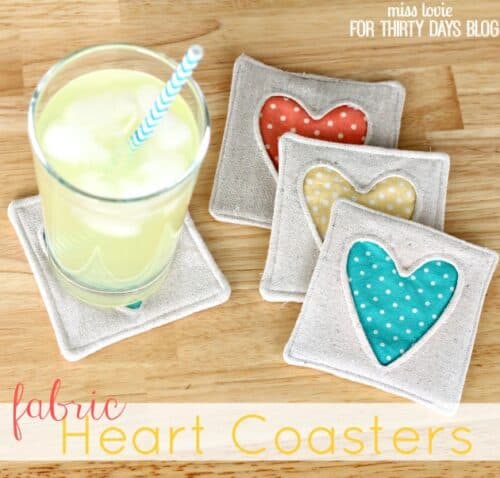 These would make great gifts for your Galentines or Valentines, or they'd just look super cute on the door to your kid's room for Valentine's Day! They're pretty easy to make, I made them in under an hour, and there's no sewing machine required!
his Valentine's Day sewing project is a quick one and the design is simple, you can easily adapt it if you'd like.
If you love these craft ideas please help me share them on Facebook and Pinterest!
Our Sewing Essentials List
Title:
20 Valentine's Day Fabric Projects - Patterns to Sew
Keywords:
fabric valentine crafts
Last Updated:
November 30, 2023