Get ready for your Valentine's Day classroom party with a cute card box you can make! Below are 20 Valentine Card Boxes with tutorials.
Valentine's Day is so much fun in grade school. I remember in my classroom parties we would hand out valentine cards to everyone in my class and put them into cute valentine boxes.
It was always so fun to see what everyone came up with for their card box!
Now, it is our kid's turn for Valentine Parties and homemade card boxes, and it is still just as fun to get ready for.
All of the card boxes shown below have a complete step by step tutorial included.
More Valentine Craft Tutorials:
We love to craft, especially when that craft includes a holiday theme! This means we have lots of Valentine's craft tutorials we want to share with you. Like this Love Glitter Shaker Banner, these Painted Glitter Votives, and this Manly Beef Jerky Bouquet.
Take a look around and see all of the craft tutorials we have!
The Cutest Valentine Card Boxes
Visit the website for the step-by-step tutorial.
6. Circus Car Valentine's Day Card Box
7. Unicorn Valentine's Day Box
11. Happy Camper Valentine Box
13. Mickey Mouse Valentine Box
14. Hot Air Balloon Valentine Box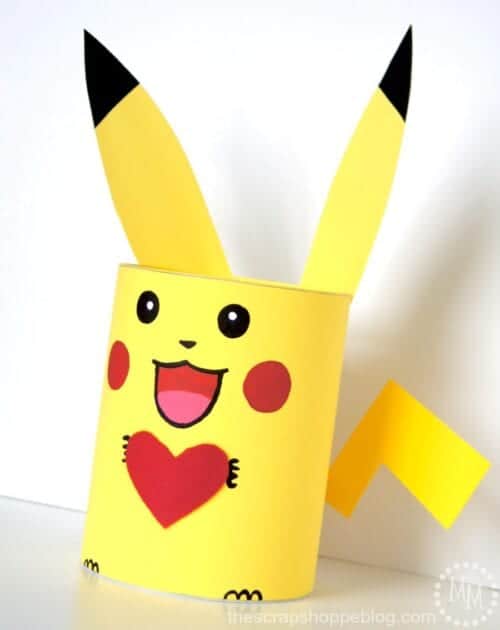 19. Heart Eyes Emoji Valentine Box
Which card box are you going to make? We'd love for you to share a photo so we can see it!
If you love these valentine card boxes, please help me share them on Facebook and Pinterest!
Our Crafting Essentials List:
Follow The Crafty Blog Stalker