Play around with pyrography and create wood-burned crafts. Below are the top 20 Wood Burning crafts each with a complete tutorial!
Wood burning is such a fun craft, even if you are not an artist. You can create beautiful designs with lines, and shapes, or use stencils!
Wood burned crafts also make beautiful handmade gifts that are perfect to give for any reason or season! It's a great way to show someone that you are thinking about them and you care.
More Craft Ideas:
There are so many things fun things you can create, and we have several tutorials showing you how. Like this Sea Glass Wind Chime, this Reader's Shirt, and this Best Handmade Lotion.
Take a look around and see all of the craft tutorials we have to share!
Wood Burning Crafts:
Visit the website for the step by step tutorial.
1. Rustic Sandwich Serving Boards
2. How to Make Wood Burning Cork Coasters with a Scorch Marker
3. DIY Wood Burned Popsicle Stick Bracelets
6. How to Make Wood Burned Spoons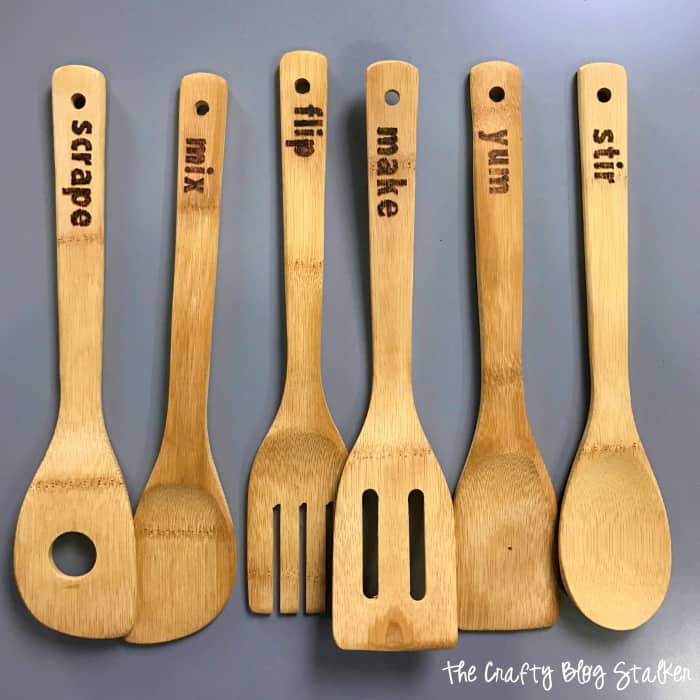 8. Cutting Board Thank You Gift
10. DIY Wood Burned Leaf Magnets
11. How to Use a Scorch Marker for your Wood Burning Signs
12. Wood Burned Coasters with Floral Pyrography

15. Wood Burning with Stencil, Stamp and Hand Lettering
16. How to Make Pyrography Coat Hangers
17. Make it Yourself Wood Burnt Cutting Board
Which wood-burning craft are you going to make?
Our Crafting Essentials List: