Do you play Bunco? I have a group of friends that get together once a month to play Bunco. September was my month to host which means it is at my house, I cook dinner for everyone, and I get to choose the prizes.
I decided to do gift cards to different restaurants and fast food places. But you know me! I couldn't just hand everyone a plain, boring gift card. I had to make them cute!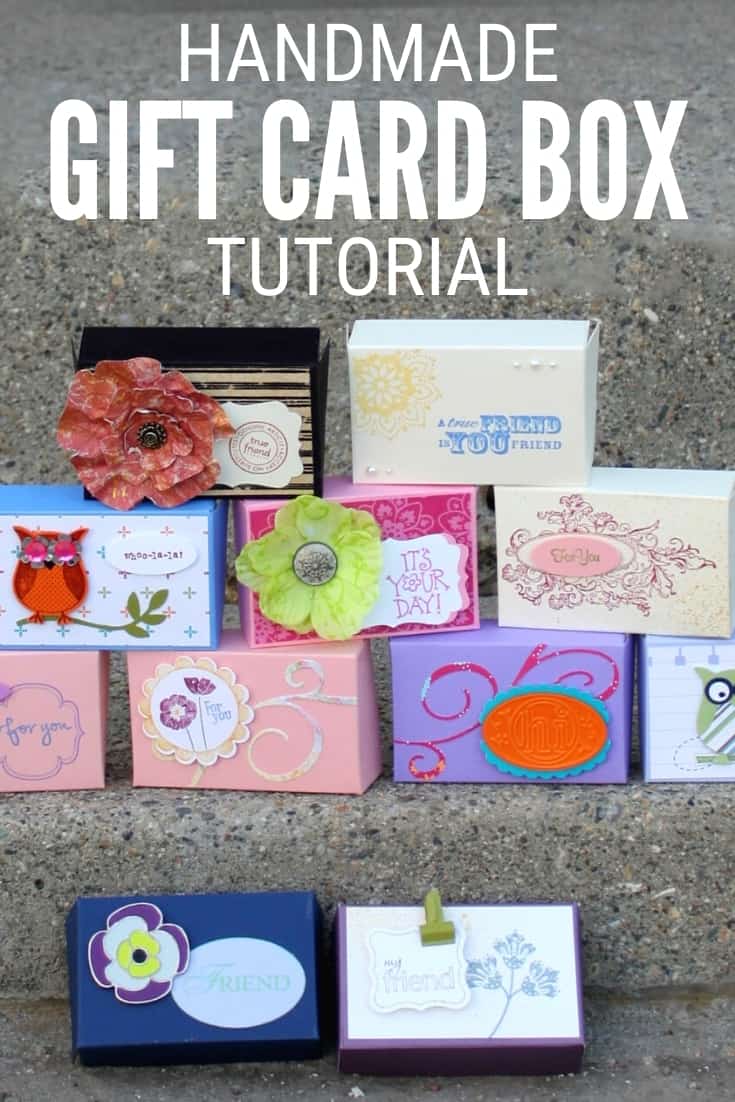 Supplies Used
Items linked below may go to similar items when exact items couldn't be found online. Links are affiliate so when you purchase, I will get a small kickback to help fund the next tutorial!
Tutorial Video
Like videos? I do have a video tutorial if you would prefer to watch the tutorial. Please subscribe to my YouTube Channel so you don't miss out on any future video tutorials!
How to Make a Gift Card Box
My boxes measure 3.5 x 2.25 x 1 inch. I made them a little deeper so they could also be used for candy. But did you know you can make this box any dimension you need really easily?
To figure out the cardstock size you need for a different size box, try this formula
Cardstock width: 2 x height of box + finished box size
Cardstock length: 3 x height of box + 2 x finished box size
But this one was my favorite!
There are 12 people in my Bunco group and only 11 Gift Card Boxes and everyone gets a prize. So the person with the lowest score got Peanut Butter, Jelly, and a loaf of bread. They don't get to eat out! Yeah, I think I am pretty funny!
What reason do you have to give cute gift card boxes? Share and leave a comment below!
Our Crafting Essentials List:
Title:
How to Make a DIY Gift Card Box
Keywords:
DIY Gift Card Box
Last Updated:
September 6, 2023