Today is the first day of school for my kiddos and they are so excited! Their teacher gift has been planned for a couple of weeks but I kept pushing it back thinking I had plenty of time to do it. Over the weekend I decided it was time to get my hiney in gear and actually make them.
If school starts soon for your little one, this gift can quickly be duplicated as a last-minute gift without the vinyl and I am sure any teacher would be happy to receive it.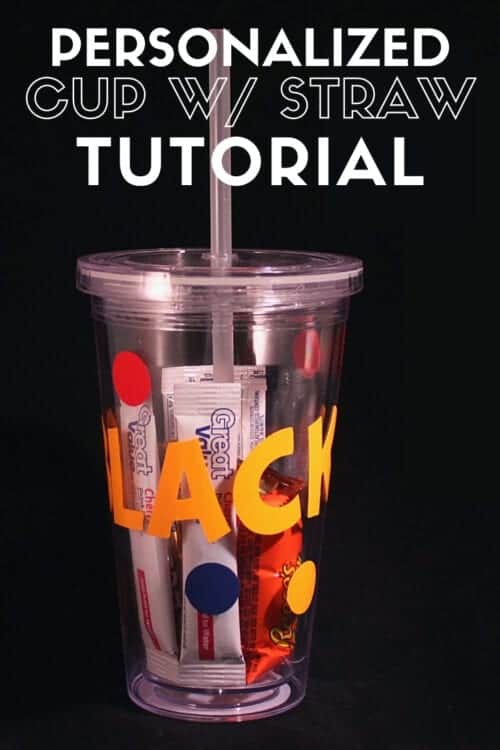 Supplies Used to Make a Personalized Plastic Cup with Straw
Items linked below may go to similar items when exact items couldn't be found online. Links are affiliate so when you purchase, I will get a small kickback to help fund the next tutorial!
I love these types of straw cups and have several between work and home.
How to Make a Personalized Plastic Cup with Straw
For the inside of the cups, I bought some single-serve drink packets and some candy bars. It worked out great because I had 4 cups to fill so each cup got 5 drink packets and 3 mini candy bars.
I found a fun font for each Teacher's last name and cut it out of orange vinyl on my Cricut Explore Air 2.
Vinyl is so easy to use. When the name is cut, remove the extra and then use some transfer to tape to pick it up off of the vinyl backing sheet and onto the cup. Give it a good rub, remove the transfer tape, and the vinyl sticks to the cup.
This cup is for Ms. Black. I think it looks awesome already!
I took a ¾" circle punch and cut out several small circles from orange, red, and blue vinyl and then applied those to the cup as well. Aren't they fun?!
I divided up the treats and added them to each cup.
I hope their teachers like them! Do you give teachers gifts? What is your favorite gift you have ever given? Share and leave a comment below!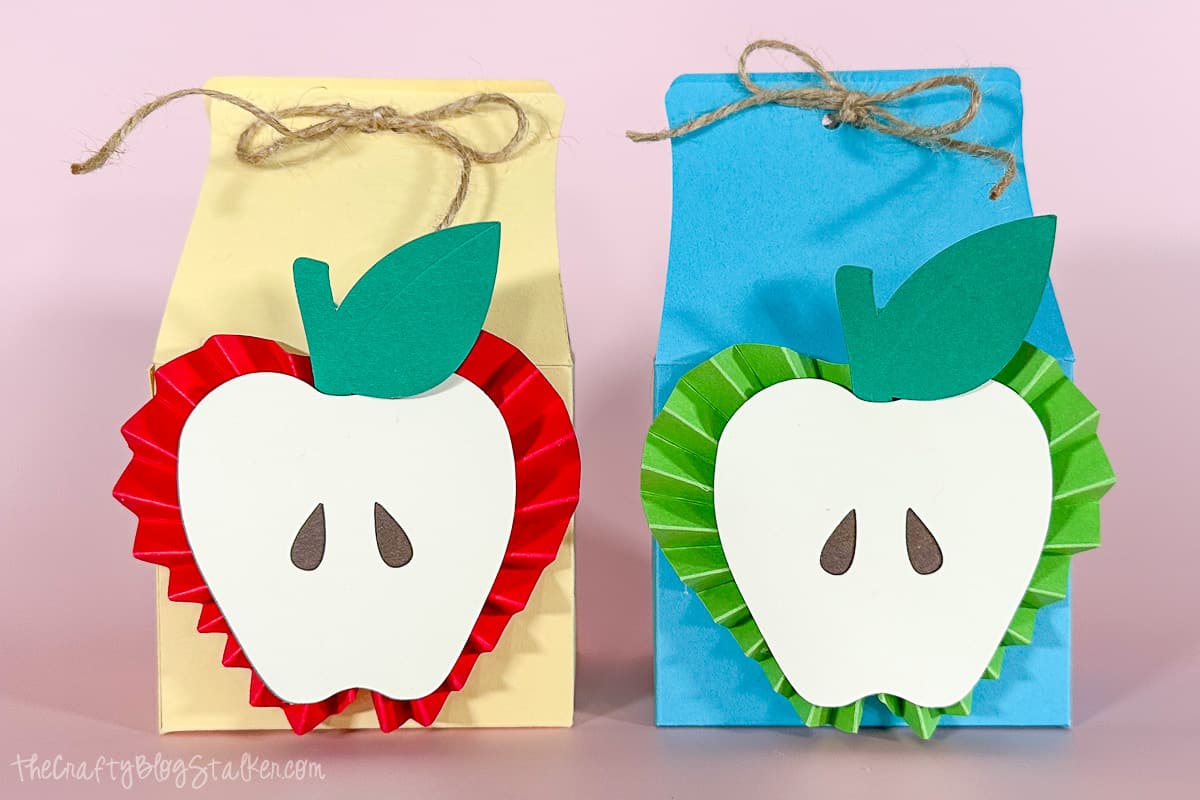 Teacher Gift: You're MINT to be my Teacher!
Our Crafting Essentials List:
Title:
How to Make a Personalized Plastic Cup with Straw for a New Teacher Gift
Mentions:
Cricut Crafts, Dollar Store Crafts
Last Updated:
August 9, 2023