This shop has been compensated by Collective Bias, Inc. and its advertiser. All opinions are mine alone. #CollectiveBias #CreatedWithHP
Are you back to school ready? Follow this step by step tutorial to make a Free Teacher Gift Printable Gift Card Holder with the HP Deskjet​ 2636 All-in-One Printer​ Printer.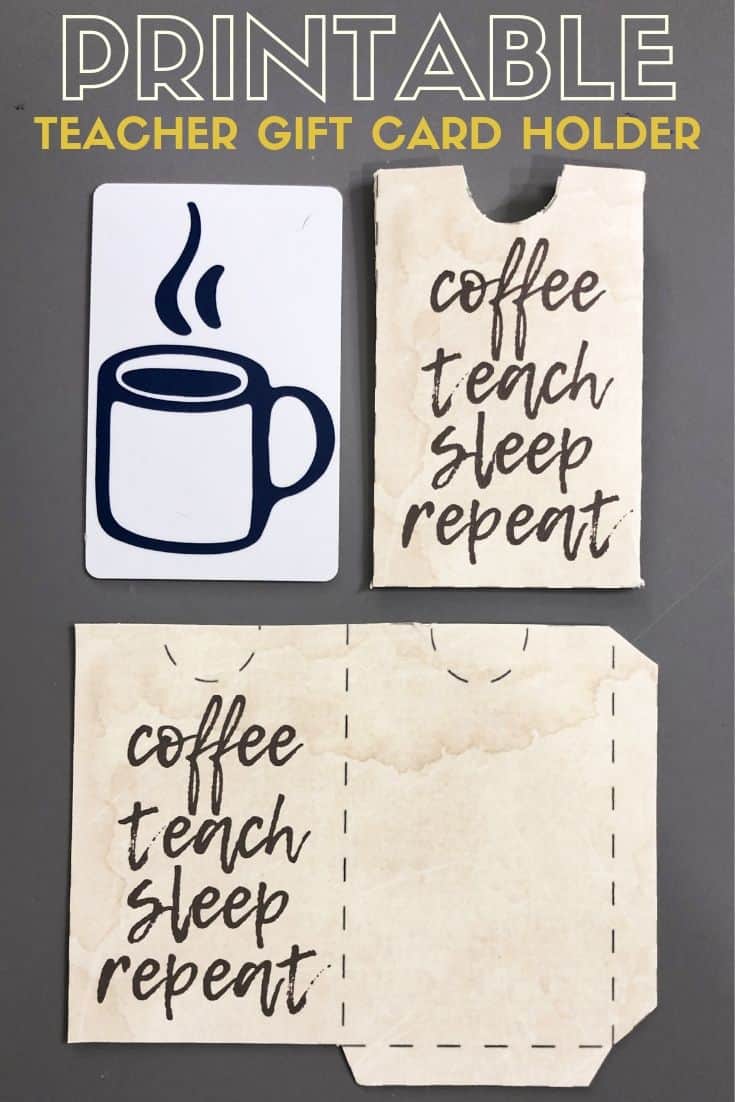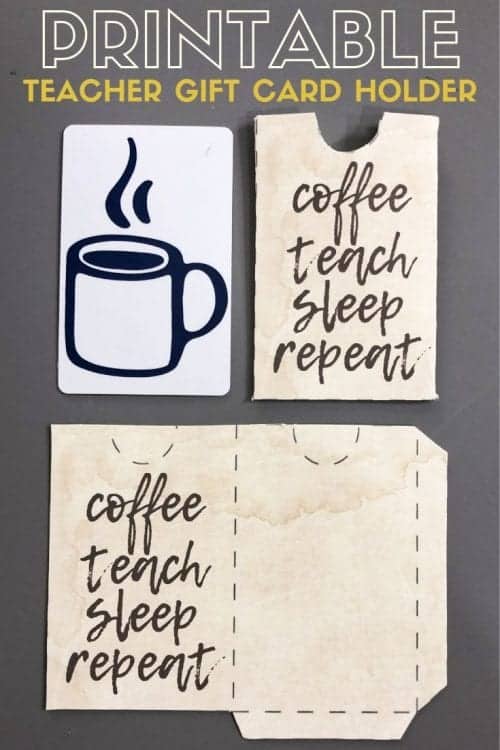 Back to school is an exciting time whether you are just starting out in Pre-K or you're in the last year of college! The anticipation of what is coming and the excitement to be done!
No matter what grade you are going into, it is certain that you will need a great printer to get you through. Whether it is printing off the supplies list for the field trip, that 10-page report (single spaced), or creating a little thank you gift for your favorite teacher, you will need a hassle-free printer that lets you print wirelessly from any device!
That is where the HP Deskjet 2636 All-in-One Printer comes in!
HP Deskjet 2636 All-in-One Printer: NEW Limited Edition Walmart Exclusive Printer
I seriously love this printer! My last printer didn't have wireless capability, which meant every time I needed to print I had to be connected to my printer with a cable, and it was SUCH A PAIN!
With this printer, you can wirelessly print, copy and scan from a computer or mobile device! There is an HP Smart App that helps you manage all of your printing tasks on the go. It really is smart!
Plus, the creative side of me loves that it comes in 3 different colors so you can easily match your office, dorm room, or in my case craft studio.
The available colors are Gelato, Dark Sienna, or the color I chose, Atlantic Blue.
You can even purchase an HP Original Ink Combo Pack that includes a color cartridge and a black cartridge so you will be ready for any type of printing. With the Original HP high-yield ink cartridges you can print up to twice as many pages.
Where to Purchase the HP DeskJet 2636 All-in-One Printer?
Walmart, of course!
There is an entire endcap display so you can find everything in one place. The HP DeskJet 2636 All-in-One Printer and the HP Original Ink Combo Pack.
You can find the endcap in the electronics department near the printer aisle.
Remember, this is a NEW Limited Edition Walmart Exclusive printer, so it is only available for a limited time. Get your own, in your favorite color at your local Walmart, OR click the image below to purchase right now!
Click on the links to learn more about the HP DeskJet 2636 All-in-One Printer and the HP Original Ink Combo Pack.
How to Make a Free Teacher Gift Card Holder
Supplies Used: Some links may be too similar items when exact items couldn't be found online.
HP DeskJet 2636 All-in-One Printer
HP Original Ink Combo Pack
Free Printable Coffee Gift Card PDF
White Cardstock
Scissors
Bone Folder
Glue Stick
Favorite Coffee Place Gift Card
Free Teacher Gift Card Holder Tutorial Video
Like videos? I have a video tutorial for you! Please subscribe to my YouTube Channel so you don't miss out on any future video tutorials!
The first step is to print the Coffee Gift Card Holder PDF. You can access it by clicking here or on the image below.
You can download to save the file or simply print straight to your HP DeskJet 2636 All-in-One Printer.
Cut the design out with a pair of scissors. You don't need to cut out the notch now, so just cut straight across the top.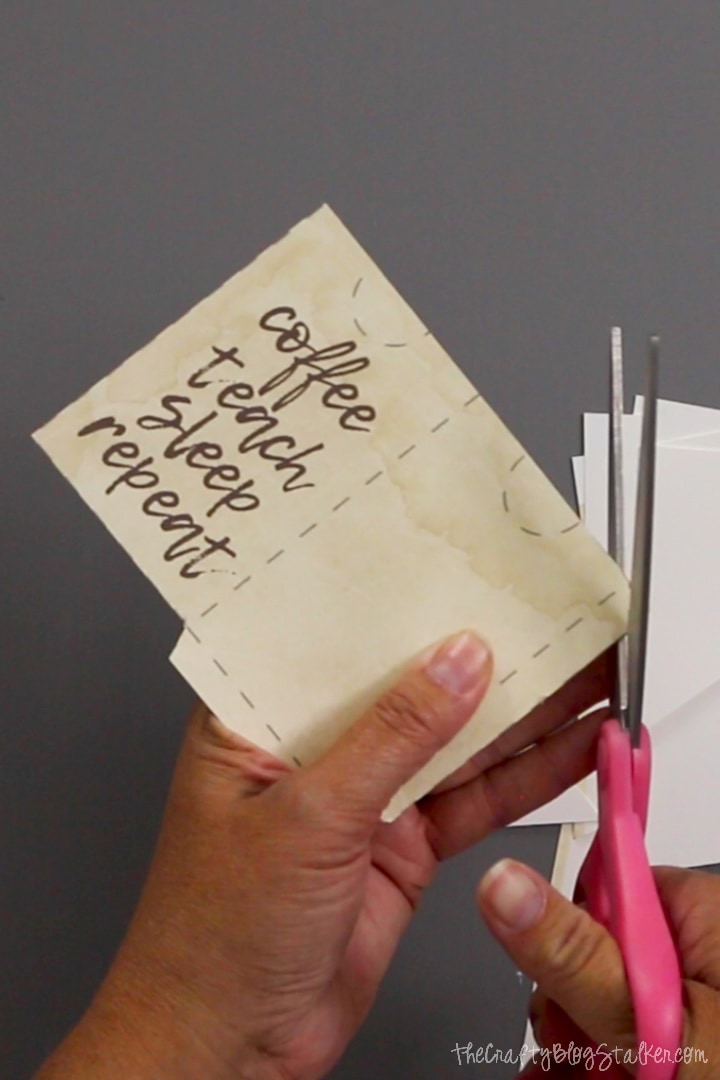 Place the cutout face down and fold the tabs in along the dotted line.
Rub folds with a bone folder for a nice crisp fold.
After both tabs are folded in, apply glue to just the tabs. If glue gets in the center then the gift card won't be able to slide in.
Fold the cardholder in half so the two outer edges meet and align perfectly.
Go over the folded edge with a bone folder, and then around the glued edges as well.
This is when you want to cut the notch out of the top so the cut out notch will be the same for both sides of the envelope.
Slide in a gift card to your favorite coffee place and your teacher gift is ready to give. Easy Peasy!
I really like the design of this gift card holder because it works for a teacher of any grade, including college! Hey, thanks for staying late to help me understand or giving me an extension on that paper!
This Free Teacher Printable is just one of the many uses for your HP DeskJet 2636 All-in-One Printer!
What color will you get? Gelato, Dark Sienna, or Atlantic Blue. Share and leave a comment below!
Follow me on Pinterest and you can see all the DIY projects I'm pinning!
You Might Also Like: