Below is a free printable PDF of Duck Duck Jeep Tags and then you can duck some Jeeps! #duckduckjeep
If you own a Jeep, you have probably heard of ducking Jeeps.
In the Jeep community, you can leave small rubber duckies on other people's Jeeps.
It is just a fun way to tell someone that you like their Jeep! It is a lot of fun and can't get enough of it.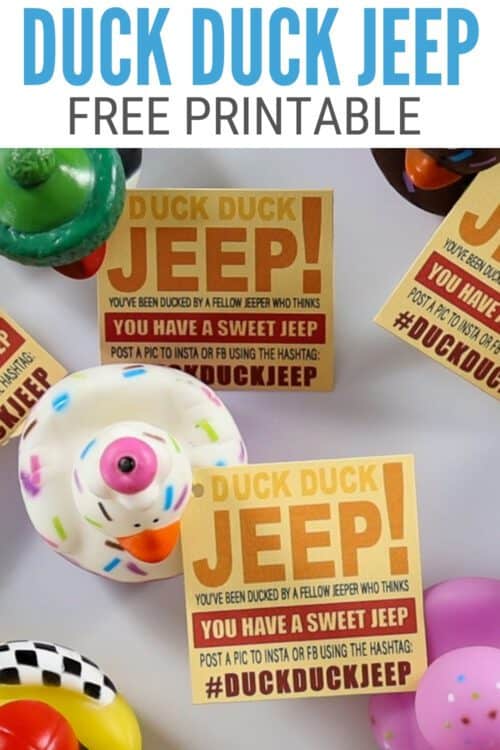 Craft Tutorial Video:
Like videos? I have a video tutorial for you! Please subscribe to my YouTube Channel so you don't miss out on any future video tutorials!
Supplies You'll Need to Create this Project:
This post contains affiliate links.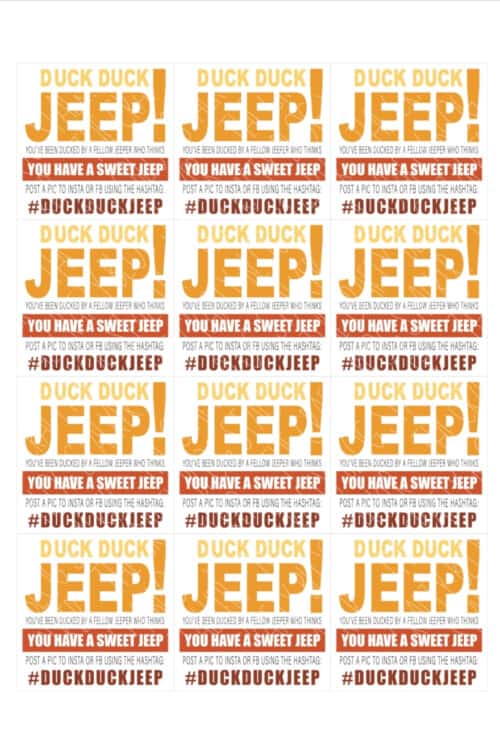 Print:
Grab the PDF and save it to your computer or device.
Send the PDF to your printer.
I didn't have any white cardstock, so I printed mine on yellow, but you could print on whatever color you have on hand.
Making the Tags:
You'll see very faint lines on the printable.
Using a paper trimmer, cut along those lines. It will cut the pdf into 12 square tags.
Punch a hole in the top left corner of the tags. You can punch several layers at once.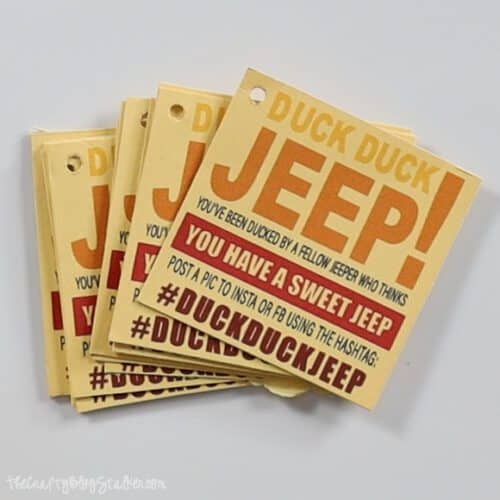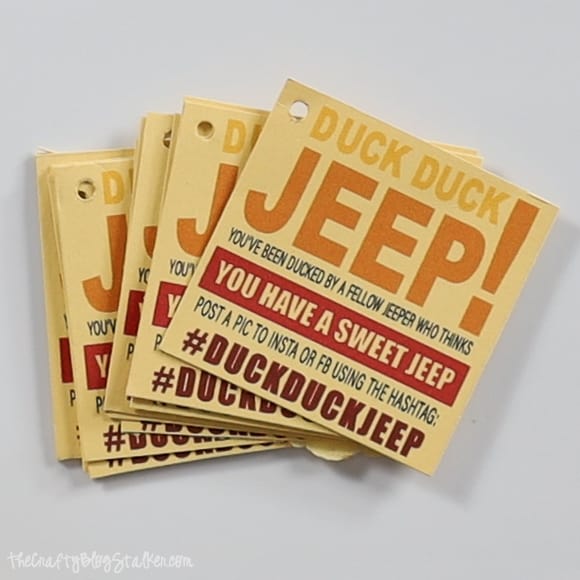 On the back of the tag, I write my Instagram handle and a local Duck Duck Jeep hashtag.
This step is completely optional, but I like to leave my handle just in case they want to tag me in their post.
Flatten a rubber band between your fingers and then guide it into the hole in the tag.
Only pull it about half way through, then when you grab the other side of the rubber band you have a double loop.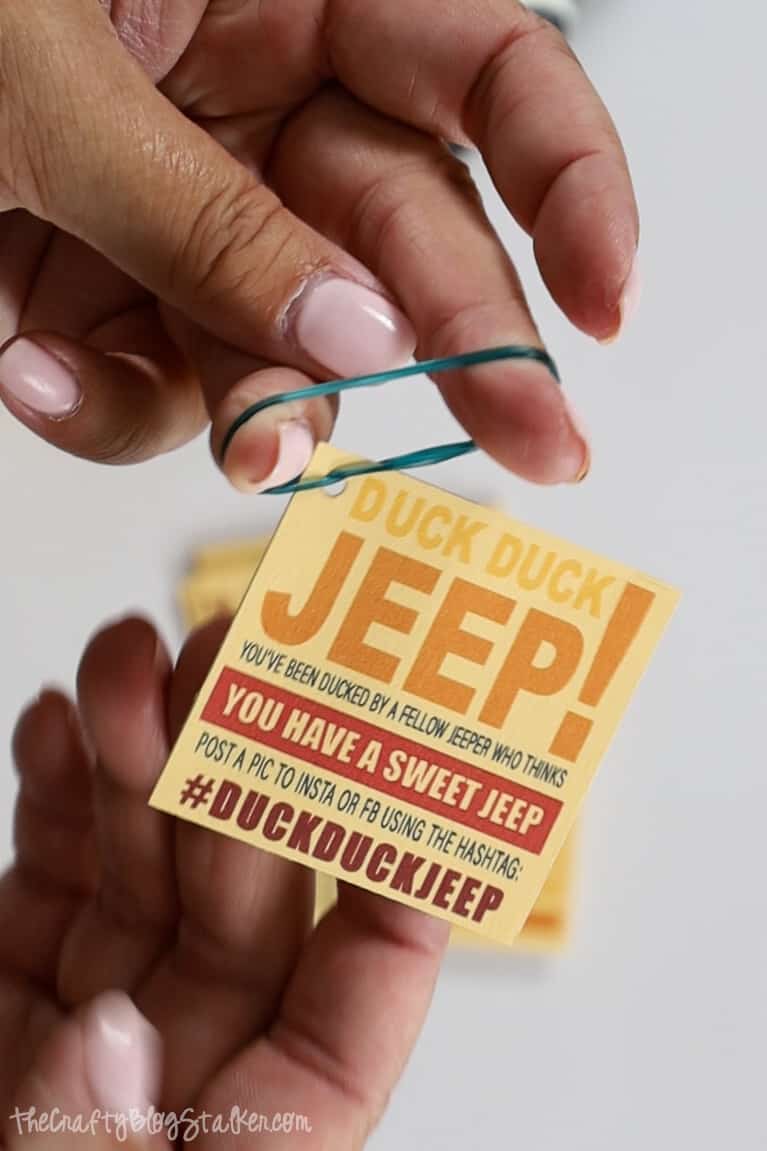 Slide that double loop over the rubber ducky's head.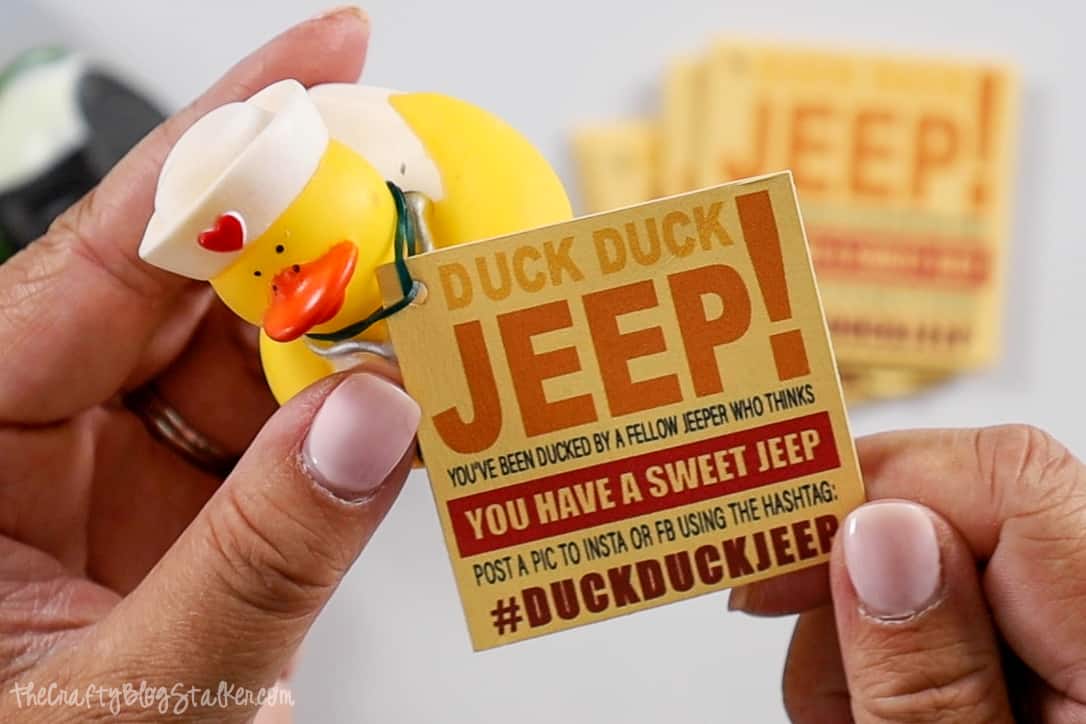 Now your duck is ready to go! Let's go duck some Jeeps!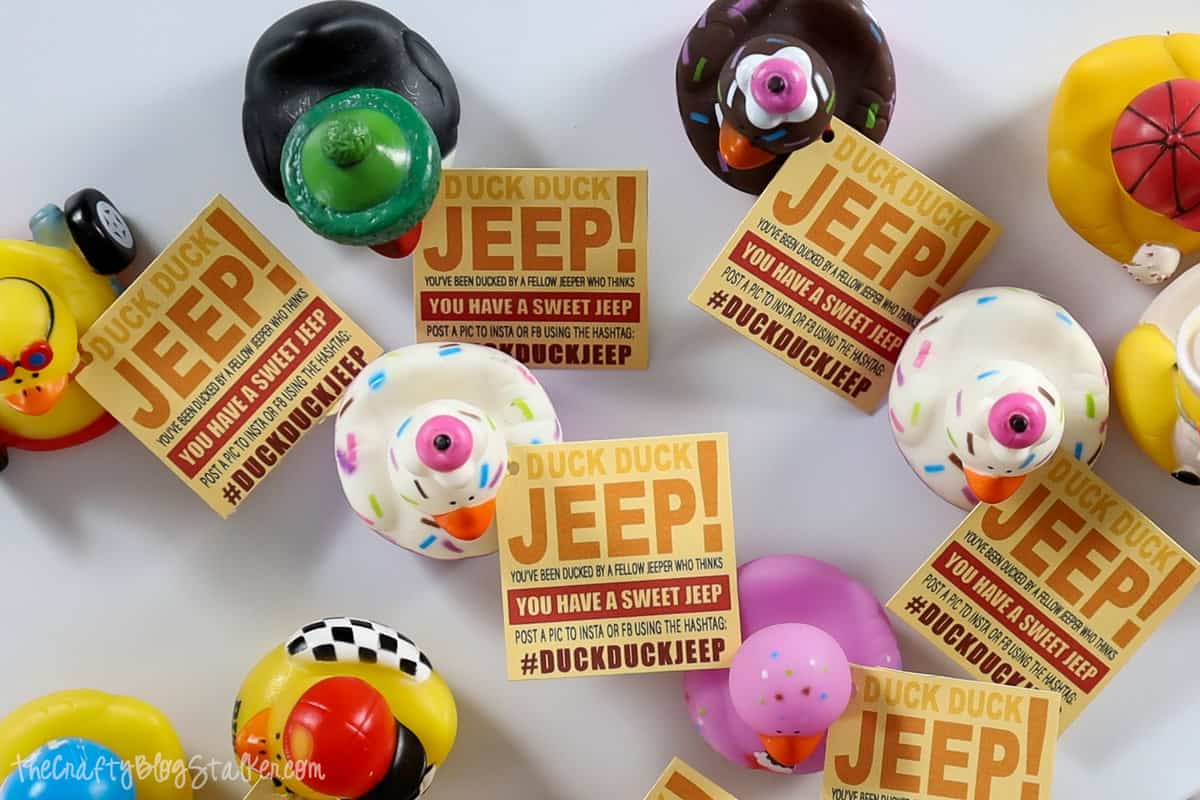 Our Crafting Essentials List:
Title:
How to Make Duck Duck Jeep Printable Tags
Mentions:
30 Minutes or Less
Keywords:
Duck Duck Jeep Printable
Last Updated:
August 23, 2023