A Fabric Case Sewing Pattern for an iPad Mini or Kindle fabric case an iPad Mini or Kindle Case. This pattern fits most smaller tablets. A huge thank you to Schoolhouse Patterns who gave me this pattern in exchange for my review. All opinions are 100% mine.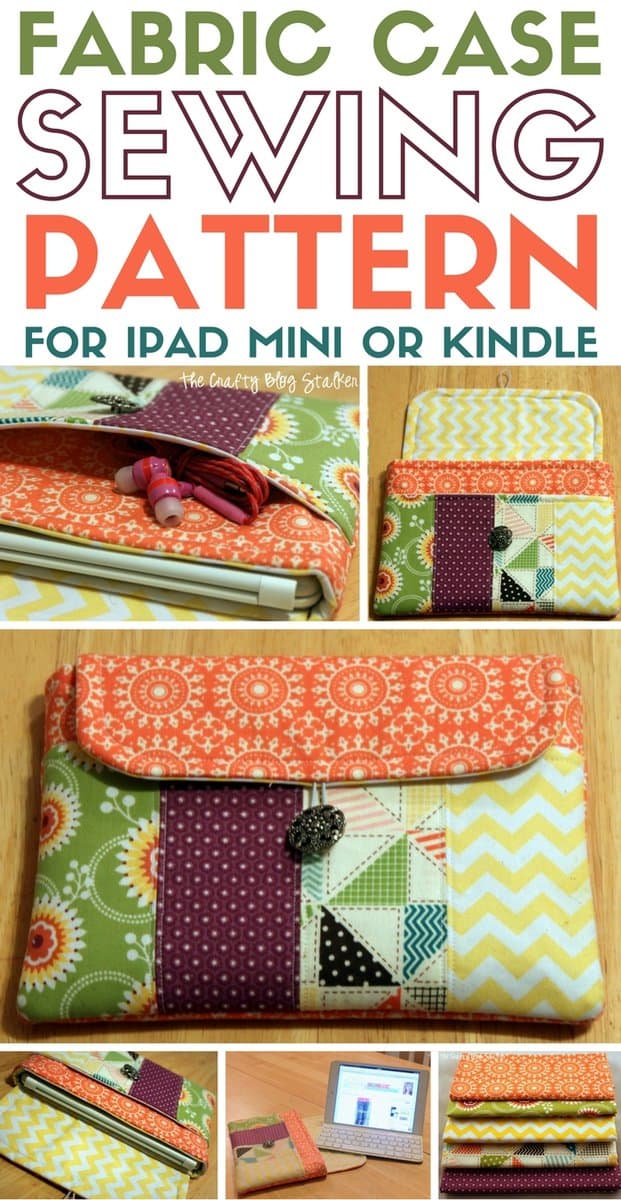 Recently, I was able to purchase a new iPad Mini. I love my fun new toy new business tool and right away knew that I wanted to sew a cute fabric case to keep it safe.
I found this really cute eClutch Case Sewing Pattern on Etsy in the Schoolhouse Patterns Store.
Isn't it cute? And it even has a pocket!
The Pattern included sizes for the original iPad, iPad Mini and Kindle sizes. Once I received the PDF Pattern, which was totally fast by the way, I started by picking out my fabric.
The pattern has great step by step instructions and pictures to boot, so it is very easy to follow. Total time from cutting to sewing the entire case took less than 2 hours!
And look how cute it turned out!
I also have the Logitech Magnetic Clip-On Keyboard and that fits inside with the iPad Mini too!
Make sure you check out all of the other fun patterns that Schoolhouse Patterns Offers. All of her patterns are PDF so you can start sewing as soon as your payment is confirmed because it will be emailed directly to your inbox!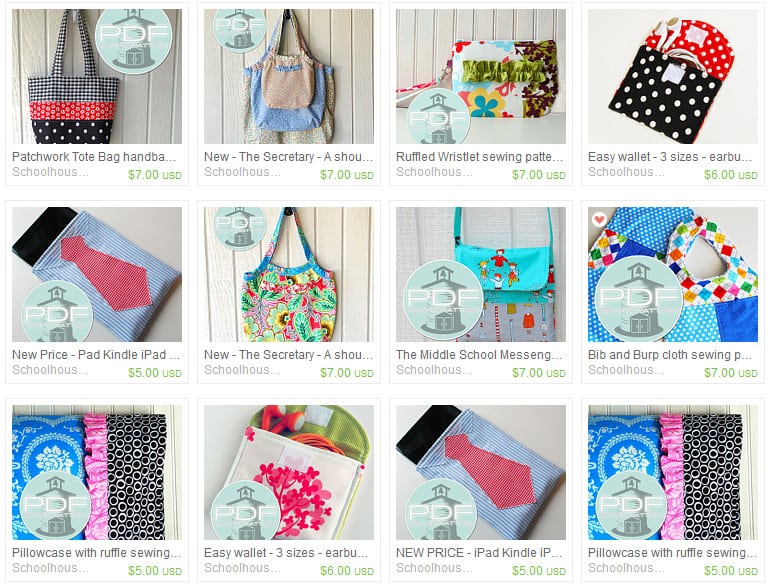 What do you do to protect your devices? Share and leave a comment below!
And let's be friends on Pinterest so you can see all the DIY projects I'm pinning!
You Might Also Like:
Title:
Fabric Case Sewing Pattern for iPad Mini or Kindle
Keywords:
Case Sewing Pattern
Last Updated:
November 17, 2022