Design and create beautiful handmade jewelry. Handmade Pendant Necklaces are great gift ideas that are simple to make and fun to wear!
Complete step by step instructions below.
I was recently at a craft expo and found this totally awesome booth that was all about making pendant jewelry. The pieces are gorgeous and I quickly fell in love! Handmade jewelry makes great gifts and that is exactly what they turned into.
Jewelry Making Supplies
The booth I purchased from was called Craft Fantastic. Don't worry, they have a website too. www.craftfantastic.com I want to point out that this is not a sponsored post. I am promoting because I fell in love with their jewelry.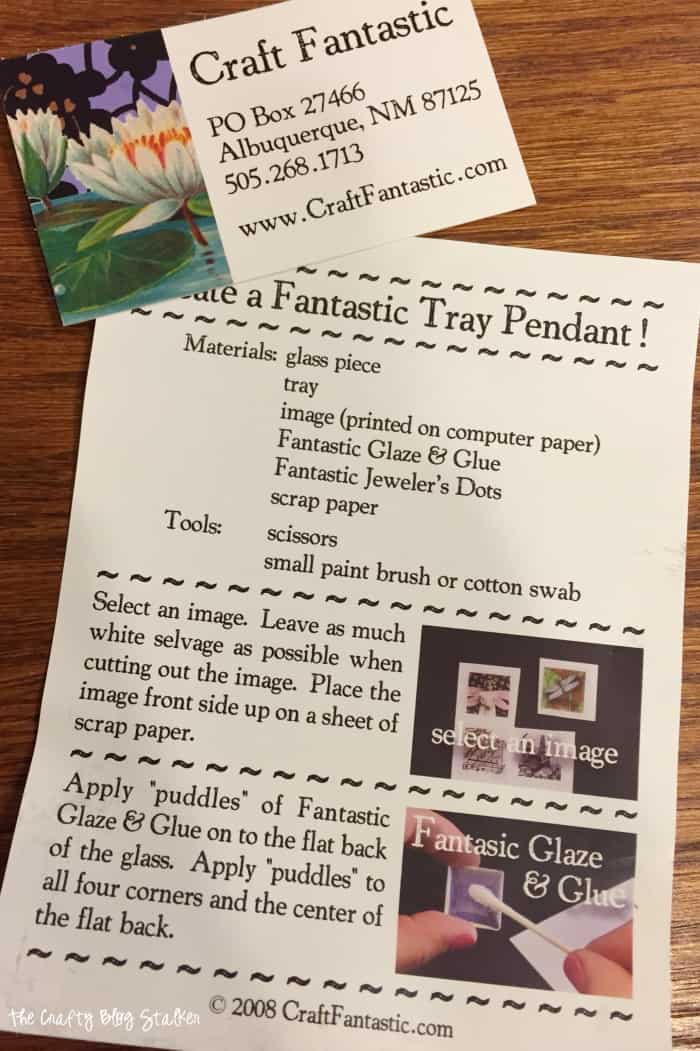 The kit I purchased came with everything I needed to make 16 square pendant necklaces and full-color instructions. I also loved this dew drop shape so I bought this additional kit and used the supplies from the other kit to make them. It has enough additional supplies to makes more than the 16 original, so I don't have to worry about running out when I go to use the original kit.
How to Make a Jewelry Pendant Necklace
Craft Fantastic has images sheets that you can use, but I chose to use some Scrapbook paper scraps that I had on hand. To start, I laid out the glass pieces over my scraps of paper to find what I wanted to show through the glass.
Apply a big dollop of Fantastic Glaza and Glue on the back of the glass piece. You want the glue to ooze out along the edges so you get a good seal. Then just wipe the excess away with a q-tip.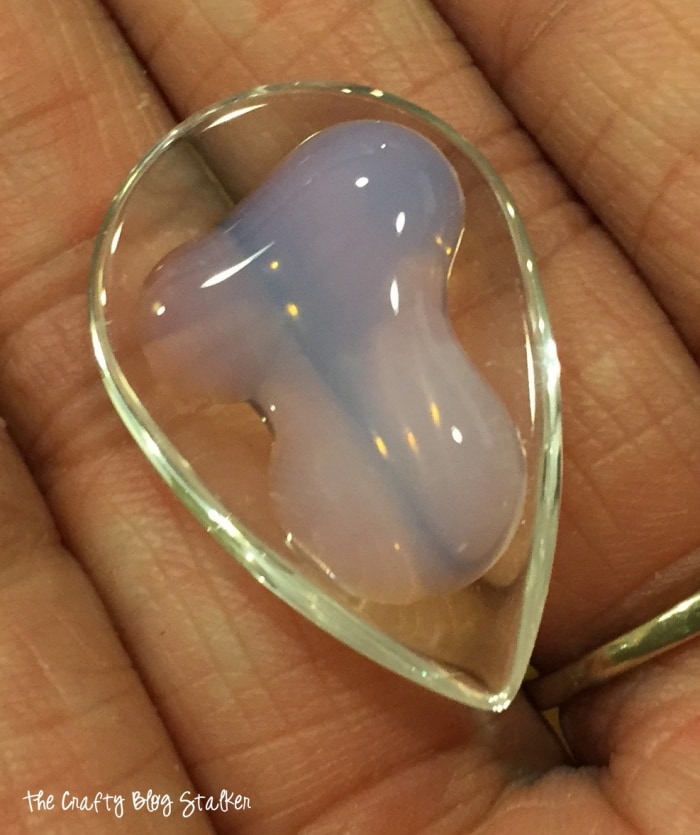 After the glue is nice and dry, cut it out along the glass edges using a pair of scissors.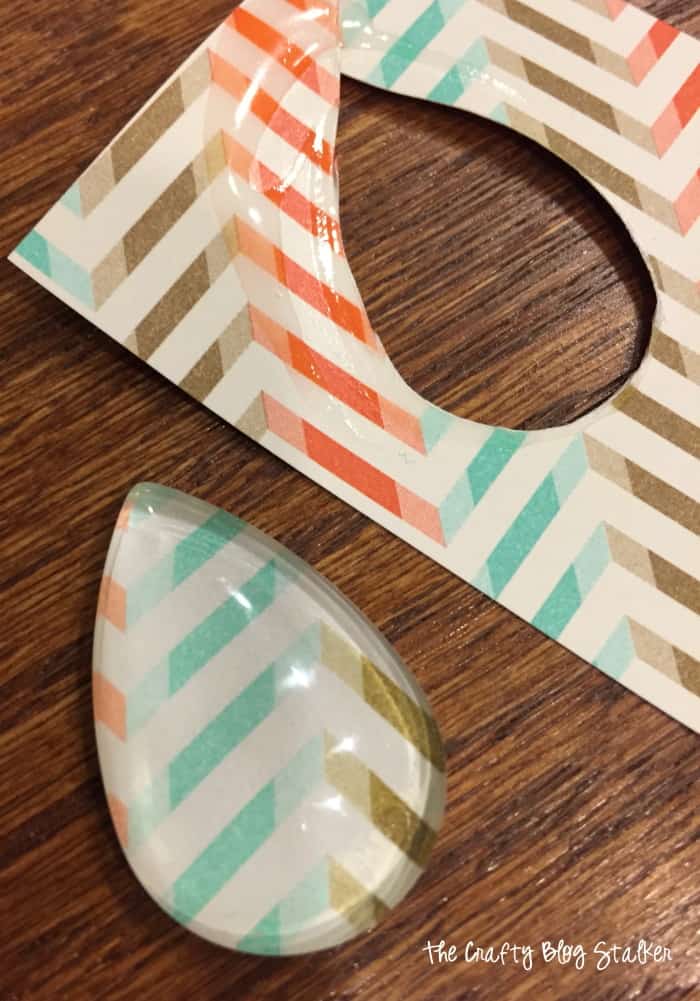 The kit comes with double-sided adhesive dots. Apply one to the center of the metal pendant tray, remove the backing and then insert the glass piece. Push the two together nice and tight for just a second. The adhesive dot holds the glass piece in place very well.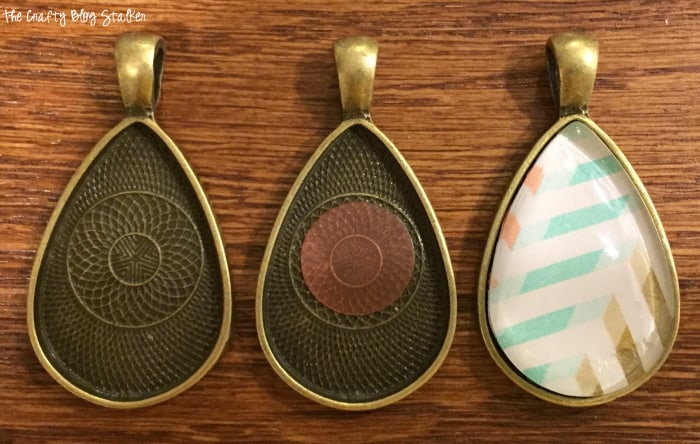 Here are my 5 pendants all complete. The original kit came with the chains, so all that is left is to add a few other jewelry charms that I purchased and created, add the chain and they are done.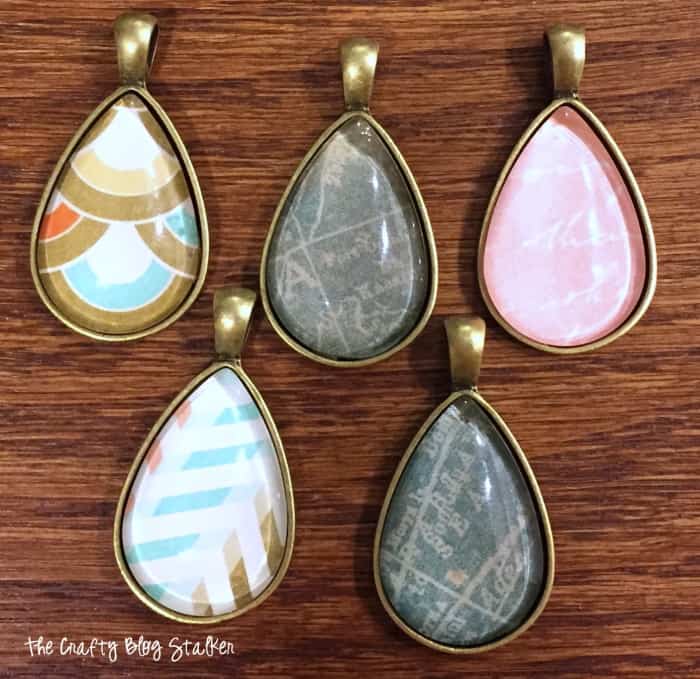 I absolutely love the finished pendant necklaces that I created. I kept the pink one on the left for myself and gave the other four away as gifts to some blogger friends of mine.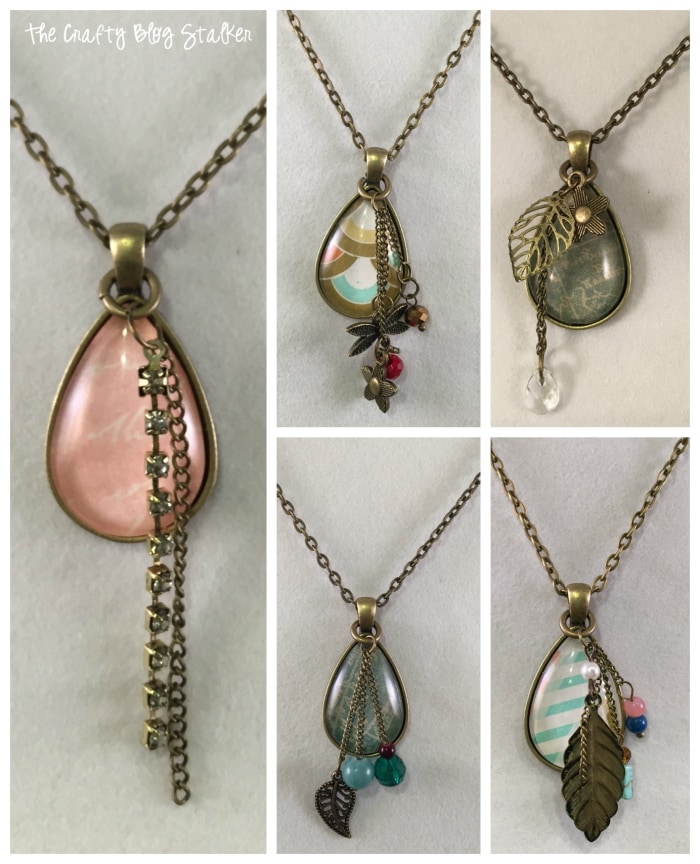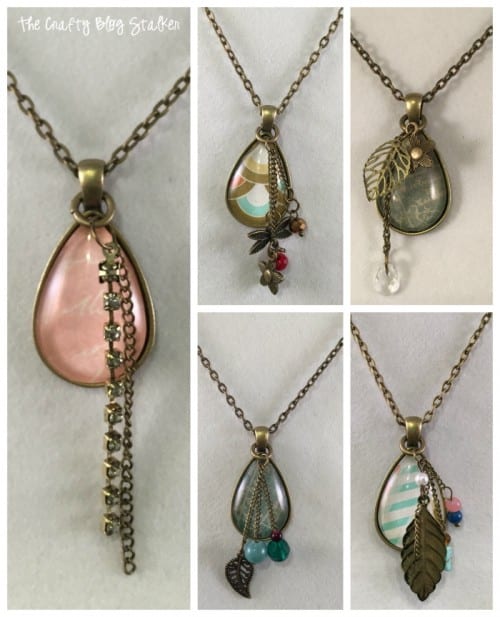 Since they were a gift, I needed a fun little jewelry card to put them in. In another post, I shared how to make a Necklace Card tutorial. Now you can make everything including the packaging! You should check it out.
Who would you make a Pendant Necklace for? Share and leave a comment below!
Our Jewelry Making Essentials List:
Follow The Crafty Blog Stalker