Play with your pets and learn How to Make a Crinkle Water Bottle Dog Toy. An easy DIY Craft tutorial idea made with Purina BENEFUL® dry dog food.
This post has been compensated by Collective Bias, Inc. and its advertiser. All opinions are mine alone. #FeedDogsPurina #CollectiveBias
Do you love to play and wrestle with your pets? We have 3 dogs, one that prefers to cuddle (we refer to her as our cat/dog) and then the other two are all about the dog toys.
In fact, keeping them supplied with toys is quite the chore. They are constantly getting lost under the couch or outside, that is why I love to make dog toys for my little fur babies.
It is cheaper than buying them at the store and its fun to see them enjoying something I made for them.
Supplies Used to Make a Cruncher Dog Toy
Items linked below may go to similar items when exact items couldn't be found online. Links are affiliate so when you purchase, I will get a small kickback to help fund the next tutorial!
I grabbed everything that I needed at my local Target. My smaller dogs love the Purina Beneful Healthy Weight so I grabbed a bag of that too! It's right there in the dog food aisle.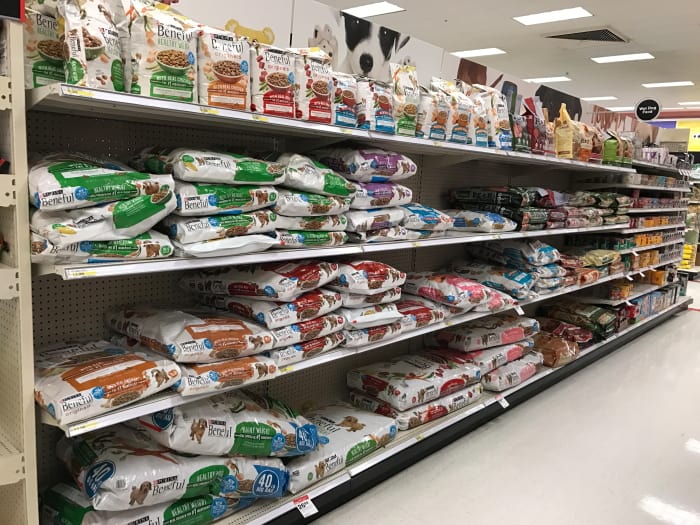 I love the Beneful Healthy weight because it has 10% fewer calories than the Beneful Originals with Real Beef, and includes real farm-raised chicken as the #1 ingredient with whole grains and vegetables.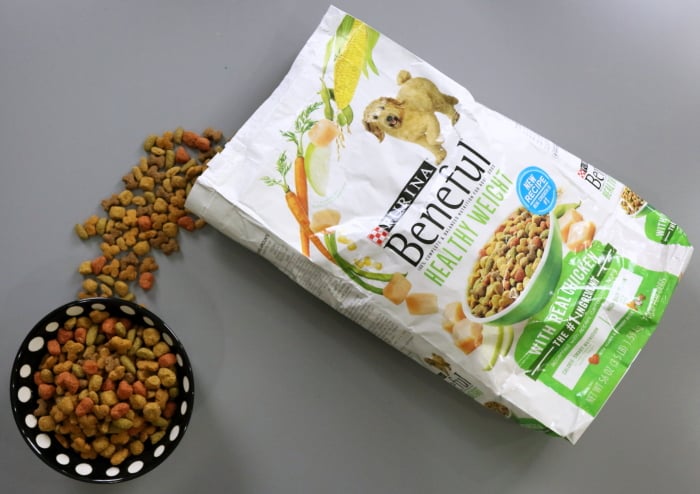 It is Lily's favorite!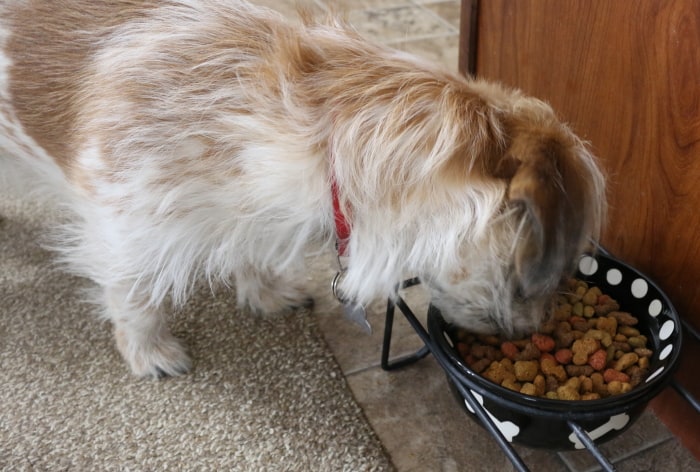 No matter which variety you buy, there is an amazing variety of Purina dry dog food products available at Target in the pet aisle!
How to Make a Cruncher Dog Toy
Gather your supplies together, you can see that you really don't need that many items.
Inside an empty 8 oz water bottle drop a small handful of Purina Beneful Healthy Weight dry dog food. You only need a couple pieces, just enough that will create a noise when the bottle is shaken.
You can throw the lid away, you don't want that to be a choking hazard if you have a dog that likes to literally tear their toys apart.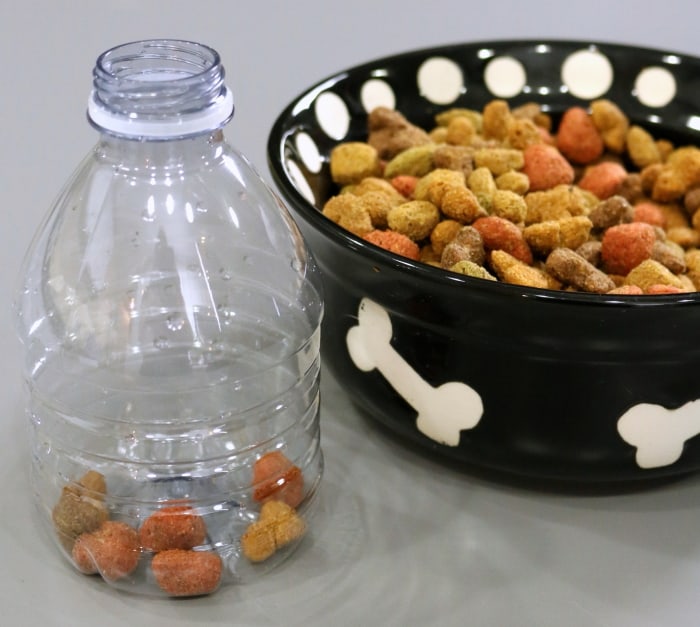 Slide the sock over the top of the water bottle.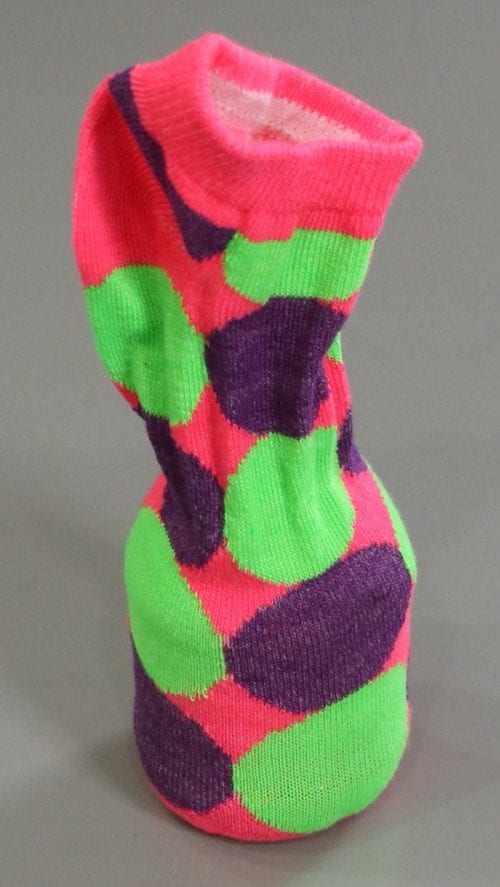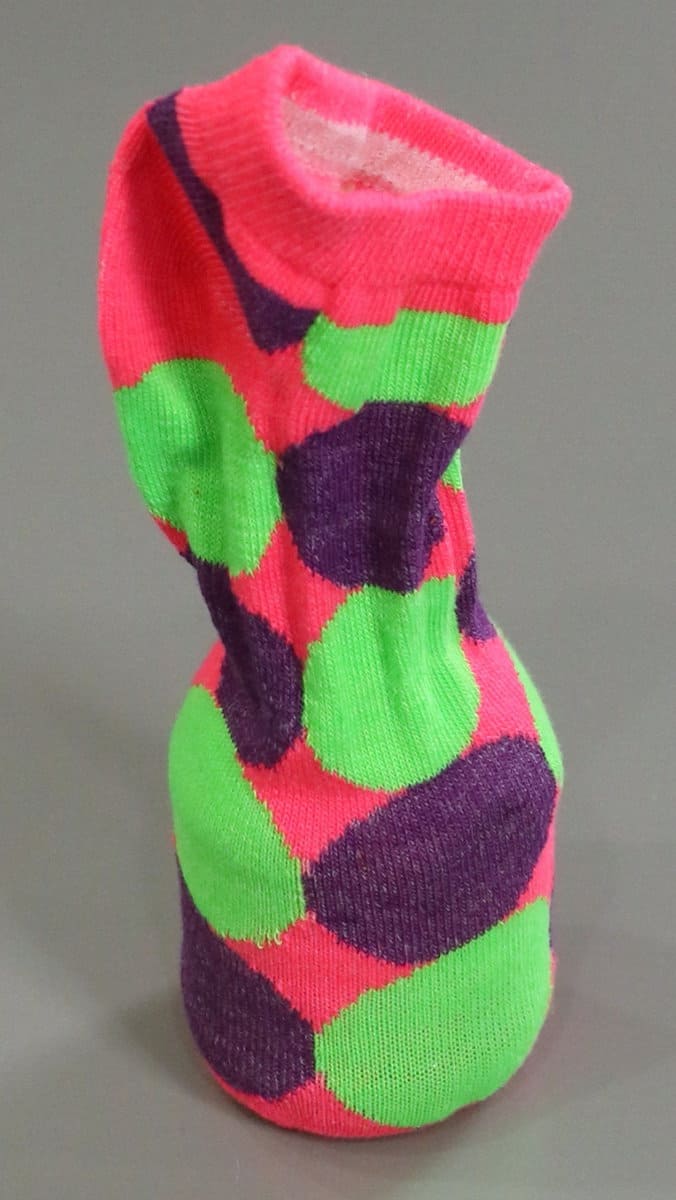 Tie a knot in the sock tightly against the top of the water bottle.
Take the scissors and cut slits into the top part of the sock, down to the knot.
That's it! You have a new Crinkle Water Bottle Dog Toy!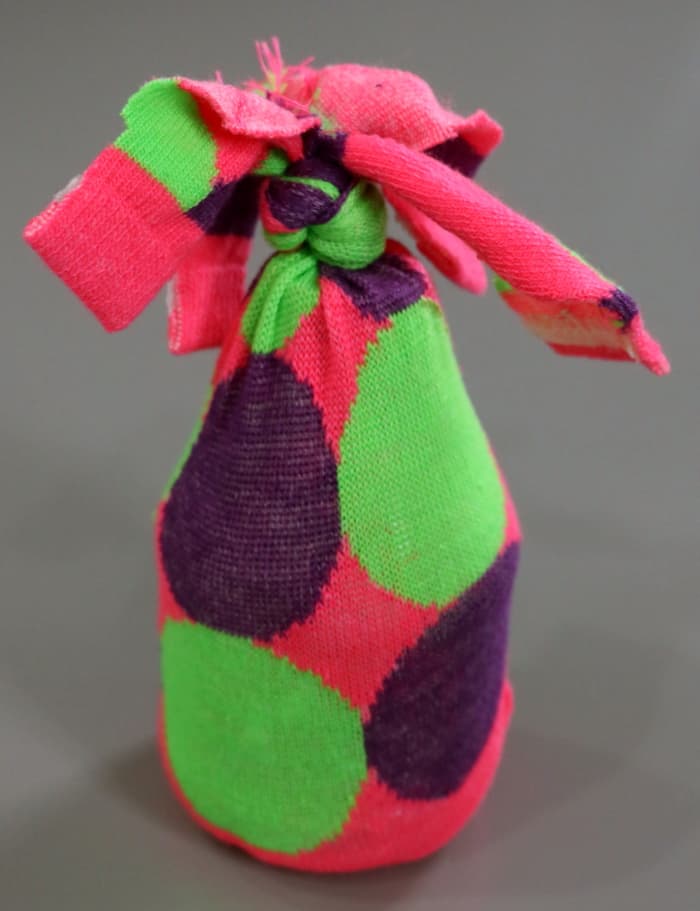 You can also make them with the 16.9 oz water bottles and dress socks.
It just makes a little bit bigger dog toy.
When I first gave it to my Lily she sniffed it a lot. I think she could smell the Purina Beneful!
She nibbled on it for a minute.
Then claimed it as her own. I think she wanted to make sure that no one was going to take it from her.
What have you made for your favorite furry friend?
Our Crafting Essentials List:
Follow The Crafty Blog Stalker