These are the best 15 gift ideas for crafters! Whether shopping for Christmas or Birthdays, your crafting friend is sure to appreciate your gift.
Buying the perfect gift for a friend or loved one can feel a little overwhelming. I get it, but if your friend loves to craft then I have you covered! I have been crafting my entire life and I know the goods from the bads when it comes to craft tools.
Everything in this list is a favorite tool of mine and something that I use on a regular basis. That means all of the items are Craft Blog Stalker approved!
All items include affiliate links which means if you purchase through the links shared, I get a small percentage of the sale. It doesn't cost you anything extra but it does help me to continue to provide free tutorials and guides to you.
Visit the website to buy your thoughtful gift.
The capabilities of this machine are Ah-Maze-Ing! This machine can cut draw, and emboss! Even if your friend isn't a creator but a copier, there are so many project ideas and tutorials on Pinterest that they will never run out of ideas.


This nifty little machine binds books, journals, calendars, in any size! It punches perfectly spaced holes for the binding wire. It is so fun to create custom books and gifts with this machine!
This tiny little heat press gives a powerful punch. With three different heat settings and a ceramic-coated heat plate, this is not your everyday clothes iron. Great for heat-transfer vinyl, and sewing projects!
One truly should foil EVERYTHING!! The Minc will help their projects shine by adding a foil shimmer. Their projects will look professionally made but only they will know it was affordable and effortless.
Creating hand-stamped jewelry for a special occasion or gift can mean so much more than a store-bought gift. This starter kit includes everything needed to get started!
Adding glitter to tumbler cups is all the rage right now. They are so much fun to make! Give the Spin It as a gift and you may receive a customized tumbler in return!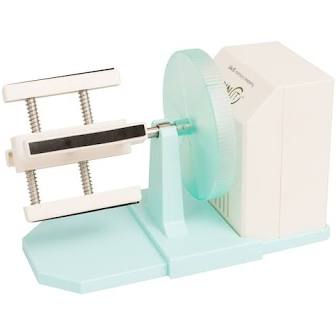 This is a gift that keeps on giving! A subscription that teaches how to watercolor with 4 new templates every month. Plus a live tutorial weekly that they can follow along. My teen daughter gets this subscription and absolutely loves it!
A great paper cutter makes measuring and cutting easy and accurate. My favorite feature of this trimmer is the wire guide along the blade line so they will know exactly where the blade is going to cut.
Paper flowers are among the most popular with paper crafters. They are simply beautiful, plus they don't die! This book shares 75 different paper flower tutorials that can be made for fun or for those special occasions.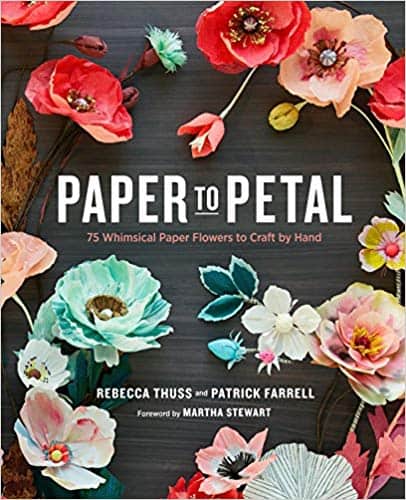 Good sharp scissors are an absolute must, and multiple pairs are needed! These are my go-to scissors that may or may not hide from the family. I know if they got their hands on them I would never see them again!
A silicone mat really is a necessity for any crafter. Silicone is slip-free so it will help hold their projects steady, it is heat resistant so they can lay their glue guns down without worry of damaging the work surface, and it is super easy to clean. Almost everything either wipes away or will peel away when dry. Plus it rolls up for storage. So many wins here!
Hot glue is the glue of choice among many crafters. AdTecj is my favorite glue gun brand because they are reliable and inexpensive. This glue gun can be used as a low-temp or a high-temp!
These little trash cans are so handy. Yeah, the description says they are for your car, but they work for so much more than that. I have several because they are easy to store when not in use, but they are also so easy to take with for crafting days, or simply keep one on the table when the trash can is across the room.
Pom Poms are super simple to make and a great way to use up leftover yarn. They can put their creative mind to all of the projects, and there are a ton of project ideas on Pinterest too!
What is a favorite gift you have received from a friend?
Our Crafting Essentials List:
Title:
15 Best Gift Ideas for Crafters
Keywords:
gift ideas for crafters
Last Updated:
August 7, 2023