How to Make a paper wreath using pages from a vintage book. An easy DIY craft tutorial idea for beautiful home decor that you can display all year long.
This project was one of the UFO's (UnFinished Objects) that I had started and then was stashed away. When I very first started this Book Page Paper Wreath I didn't love it, so my passion for finishing it, quickly vanished.
I recently came across this wreath and decided it was time to complete it and I'm so glad that I did. I think this wreath is absolutely gorgeous and I can't believe at one point I didn't like it!
It all started with an old book that I got from my Grandma's house. The copyright date on the inside was 1941. I knew right away I wanted it for crafting.
Supplies Used: Some links may be too similar items when exact items couldn't be found online.
How to Make a Book Page Paper Wreath
Begin by punching lots of scallop circles out of the pages of the book. Punch what will feel like a million circles because you will need a lot of them!
Each scallop circle will need to be scrunched and attached to the wreath form. I found the easiest was to find a pencil with a good eraser.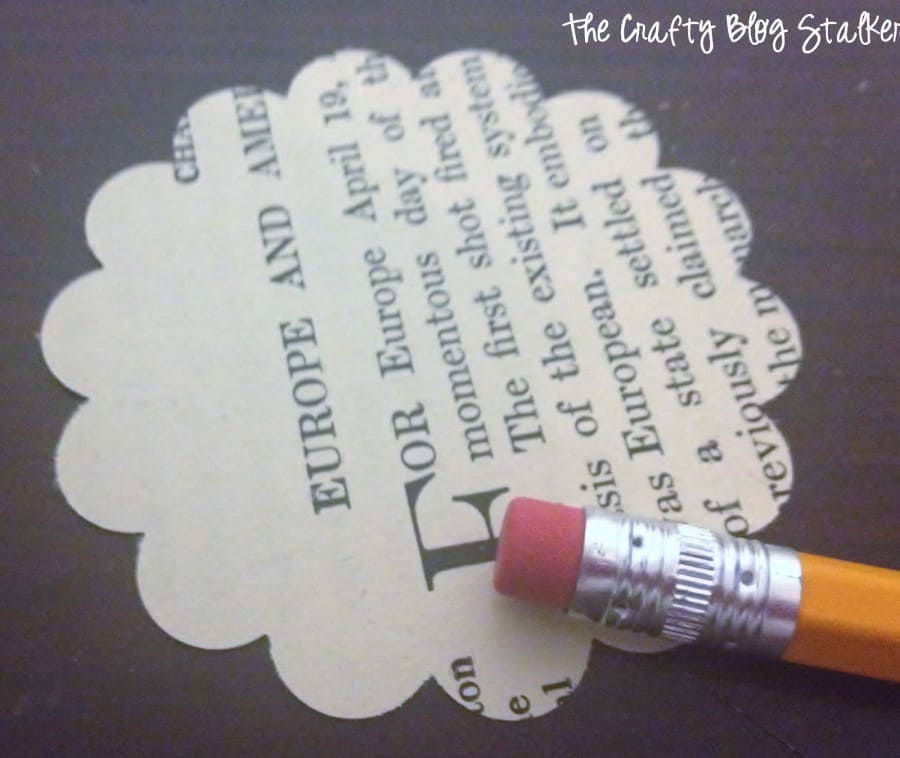 Wrap the paper around the eraser side of the pencil with the eraser in the center of the circle.
Put a dot of hot glue on the piece of paper and glue it onto the wreath form and begin to fill in the entire wreath with all of these scrunched scalloped circles.
This project did take quite a bit time, but I absolutely love the end result!
What unfinished projects to do you have hiding in your home? Share and leave a comment below!
And let's be friends on Pinterest so you can see all the DIY projects I'm pinning!
You Might Also Like:
Title:
How to Make a Book Page Paper Wreath
Last Updated:
August 16, 2023