Christmas is all about sharing joy with those around us. Check out these 32 budget-friendly Christmas gift ideas for neighbors.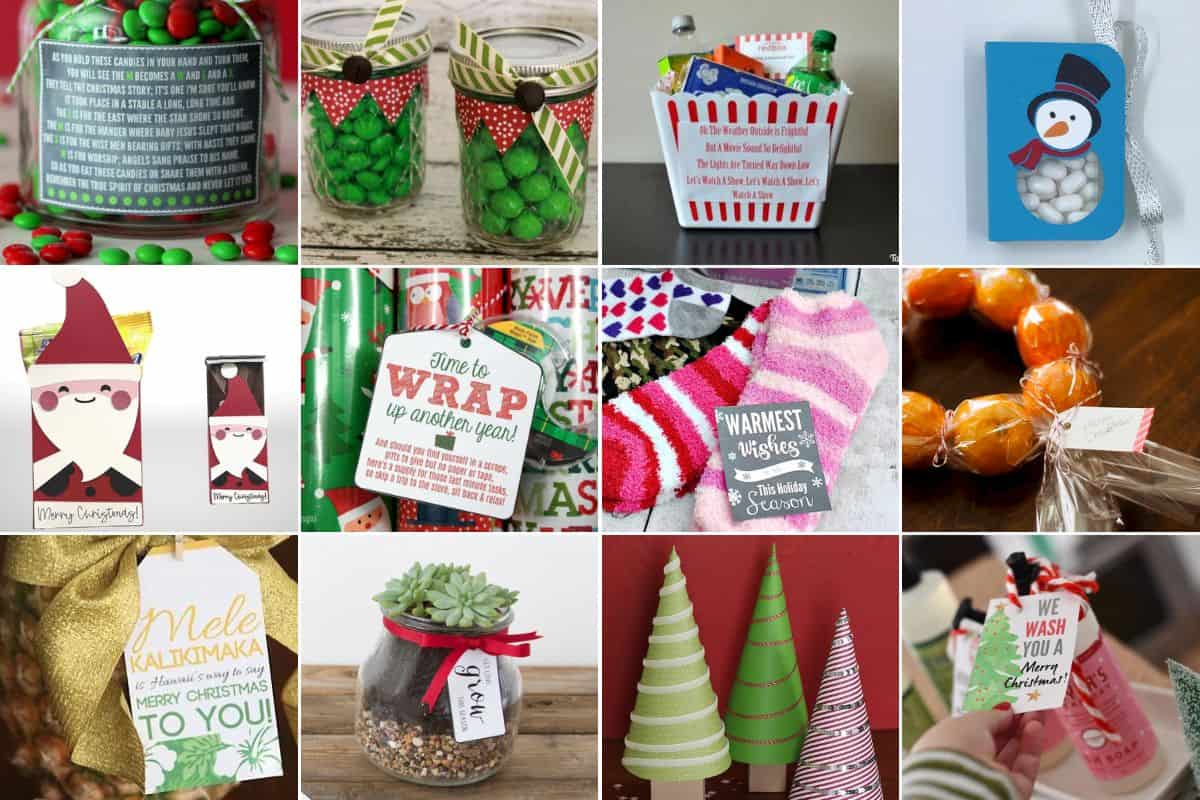 YAY!! It is Christmas and I love the holiday season!
This Christmas season is definitely going to be different. Many of the traditions we enjoy can't happen this year, and we won't be able to gather like we are used to.
One tradition we can still continue is making gifts for our neighbors. Let them know that you are thinking of them and you are there for them. That is what neighbors are for, after all.
Today we are going to focus on inexpensive neighbor gift ideas we can make for our neighbors, to make sure everyone has some Christmas cheer!
Neighbor Christmas Gifts:
Visit the website for the step-by-step tutorial.
1. Peppermint Sugar Scrub from The Crafty Blog Stalker
Craft your own Peppermint Sugar Scrub with our easy-to-follow recipe. This handmade gift boasts the iconic red and white swirl, ensuring a festive touch.
2. Elf Gift in a Jar from The Crafty Blog Stalker
Transform green M&M's into an Elf Jar gift! Perfect for treats or gift cards. A festive, creative way to spread Christmas cheer!
3. Candy Cane Wreath from The Crafty Blog Stalker
Deck your halls with a DIY Candy Cane Wreath! This festive creation not only serves as delightful Christmas décor but also makes a whimsical gift. Dive into our step-by-step tutorial and craft the holiday spirit!
4. Homemade Peppermint Bark from The Crafty Blog Stalker
Make delicious homemade peppermint bark this holiday! This is an effortless recipe to serve as a festive treat or to wrap up as a heartwarming gift.
6. Hot Chocolate Stir Spoons from The Crafty Blog Stalker
Boost your hot cocoa with DIY Chocolate Stir Spoons! A delightful treat and gift. Dive into our tutorial for sweet, sip-worthy moments.
7. Glass Etched Cookie Plate from The Crafty Blog Stalker
Gift a Glass Etched Cookie Plate this festive season! Friends will relish the cookies and cherish the handcrafted plate for years. A keepsake they'll adore!
8. Dessert in a Jar Gifts from the Crafty Blog Stalker
Whip up delightful Dessert in a Jar gifts! Perfect for friends and coworkers, these homemade treats and cute tags, are a sweet way to spread holiday cheer.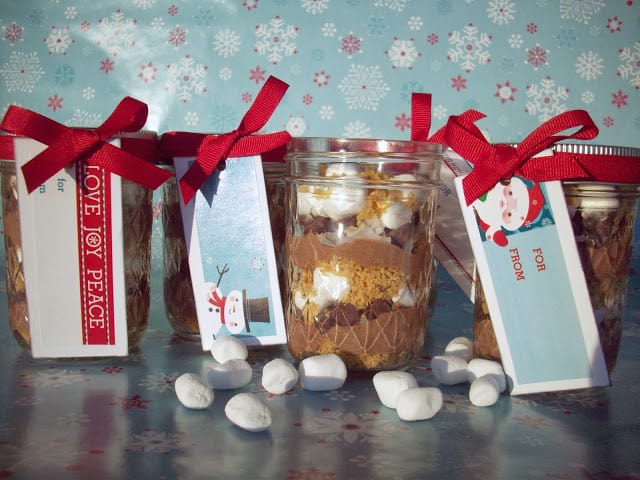 10. Giftable Peanut Brittle from The Crafty Blog Stalker
Whip up delightful peanut brittle as the perfect present! This simple DIY recipe is great for gifting neighbors, teachers, and coworkers. Learn how now!
12. Coke Bottle Reindeer 6 Pack from The Crafty Blog Stalker
Delight loved ones with Coke Bottle Reindeer 6 Packs! Handcrafted for genuine smiles, it's the magic of holiday giving in one joyful package.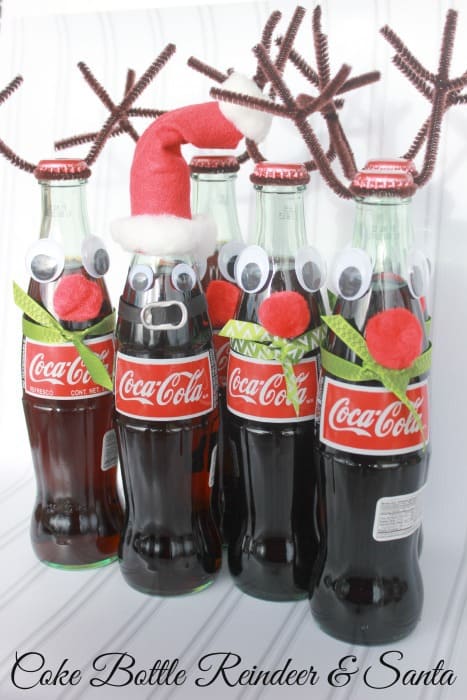 13. Christmas Candy Boxes from The Crafty Blog Stalker
Craft delightful Christmas Candy Boxes as party favors! Using the Candy Box Punch Board, this DIY tutorial guides you to festive gifting perfection.
14. Washi Tape Christmas Tree Treat Bag from The Crafty Blog Stalker
Craft a festive touch for your gifts with the Washi Tape Christmas Tree Treat Bag! Quick to create, this bag adds a unique, handmade flair to your holiday treats.
15. Chocolate Brownie Trifle Gift in a Jar from The Crafty Blog Stalker
Chocolate Brownie Trifle in a mason jar gift! A budget-friendly, delectable treat. Ideal for neighbors, coworkers, and special occasions. A cherished family recipe.
17. Gift Hot Chocolate Bombs with a Free Printable Tag from The Crafty Blog Stalker
Delight friends and colleagues with homemade hot chocolate bombs, complete with a free printable tag for a personal Christmas touch.
18. Chocolate Covered Marshmallows from The Crafty Blog Stalker
Share these sweet treats with your favorite neighbor. Just microwave, and create Chocolate Covered Marshmallows in no time.
19. Hot Chocolate Bar Handmade Gift with Free SVG from The Crafty Blog Stalker
Craft a charming Hot Chocolate Bar Handmade Gift using our free SVG. This easy, cost-effective holiday treat is a perfect delight for anyone!
20. Holiday Stovetop Simmer from Evermine
Infuse festive warmth with our Holiday Stovetop Simmer. Perfect as a DIY Christmas gift, its aromatic blend celebrates the holiday spirit.
21. Wrapping Paper Neighbor from Mama Cheaps
Say Merry Christmas with this thrifty way to charm your neighbors. All you need is $1 wrapping paper, cheap tape, and tied together with a printable gift tag.
22. DIY Clementine Wreath from Omiyage Blogs
Embrace the festive spirit with a DIY Clementine Wreath! Amidst the holiday indulgence, let the citrus charm of easy-to-eat clementines shine with this great gift.
23. Pineapple and Tag from It's Always Autumn
Swap traditional treats for a fresh twist! It's a refreshing alternative to holiday sweets, inspired by the catchy 'Mele Kalikimaka' tune!
24. Movie Night from Tastefully Frugal
Gift the joy of a cozy evening with a Movie Night gift basket! This effortless neighbor gift includes popcorn, a classic film, and treats. Perfect for families to unwind and bond!
25. Let Love Grow This Season from Tatortots and Jello
Gift love and growth with a succulent in a glass planter from 'Natural Accents'. Homemade gifts that are the symbol of resilience, perfect for any occasion.
26. Warmest Wishes from Crazy Little Projects
Gift the 'Warmest Wishes' this holiday: cozy socks, hot cocoa mix, and a charming tag. A delightful gesture for neighbors!
27. Cinnamon Roll Christmas Gift from Fun Squared
Gift the joy of a Cinnamon Roll treat this holiday! Perfect for neighbors & friends - a delightful, easy-to-assemble gesture they'll love & use.
28. Snowman Soup from Ginger Snap Crafts
Snowman Soup is the ideal neighbor gift for chilly days! Easy & budget-friendly, this delightful treat warms hearts. Comes with a FREE printable tag!
29. Christmas M&M Poem from Let's DIY It All
This Christmas M&M Poem is a heartfelt and simple gift idea!
30. You've Been Snowed On from Tatrtots and Jello
These Printables are a cheerful way to sprinkle festive joy in your neighborhood. Free templates are included!
31. Holiday Soaps with Free Printable Tags from Hip 2 Save
Elevate your holiday gifts with hand soaps - practical, budget-conscious, and charming! Complete the touch with our FREE printable tags for added flair.
32. Candy Bar Wrapper Holiday Printable from Our Best Bites
Deck out your festive treats with our Candy Bar Wrapper Holiday Printable! An easy way to add a personal touch to holiday gifts, make each chocolate bar a special treat.
Our Crafting Essentials List: