Learn how to clean your dryer lint trap. Takes less than 30 minutes! Below is the complete tutorial on cleaning the Dryer Lint Trap.
When we purchased our home in July it came with a used washer and dryer. We were thrilled because that was one less thing we needed to buy.
After running several loads our excitement turned into disappointment. The dryer would dry the clothes but it took at least two cycles to get the clothes dry.
Here it is, a year and a half later and we are still dealing with the same dryer and taking FOREVER to get a load done. We have threatened about a dozen times to buy a new one but it still kinda worked so we kept putting it off.
The lint trap has also been pretty dirty since we got it, again another thing we kept meaning to clean but was never a big enough priority to actually do.
Earlier this week I took the time and cleaned the dryer lint trap and oh my goodness it has made a world of difference. In fact, I have a load that was completely dry and hot BEFORE the timer beeped!
I know I have a tendency to procrastinate but I am hoping that by sharing how simple this is, you will take the time to clean your dryer vent and see what a difference it makes. The whole thing seriously took less than 30 minutes. I'm embarrassed it took me so long to do.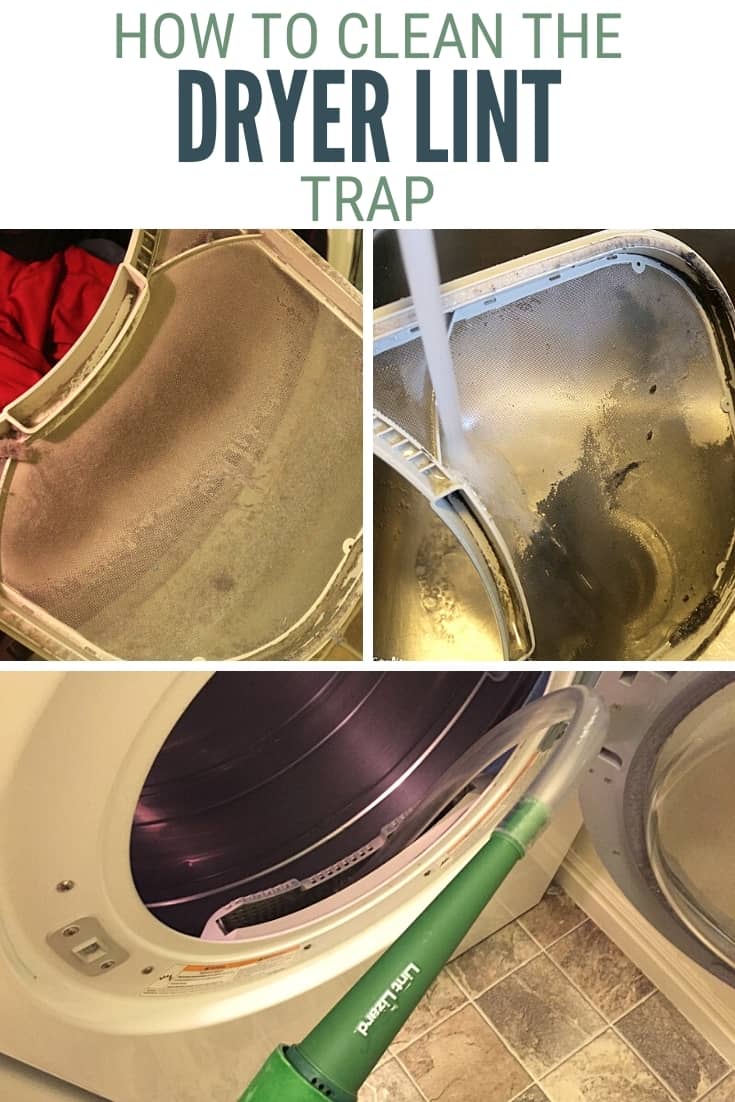 More Cleaning Tutorials:
While cleaning isn't our favorite thing to do, it saves time when you know the right way to do it. We have shared a couple cleaning tutorials that work for us so I thought we would share them with you! Like 10 Quick Cleaning Tips, 7 Tips for a Clean and Organized Home, and Make a Clean or Dirty Dishwasher Sign.
Supplies You'll Need to Create this Project:
This post contains affiliate links.
How to Clean the Dryer Lint Trap Slot
Here is my lint trap. You can judge me by how gross it is because it is bad. And this is when its "clean" and the lint has been removed. EWWW!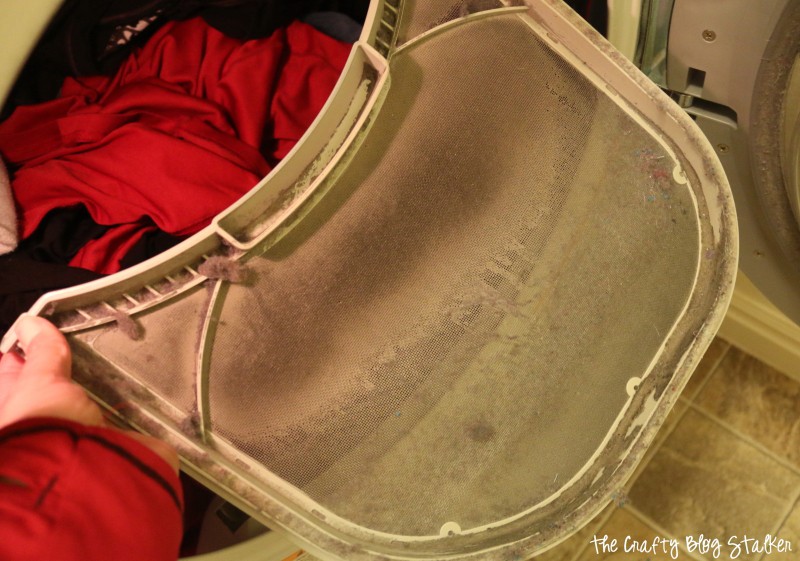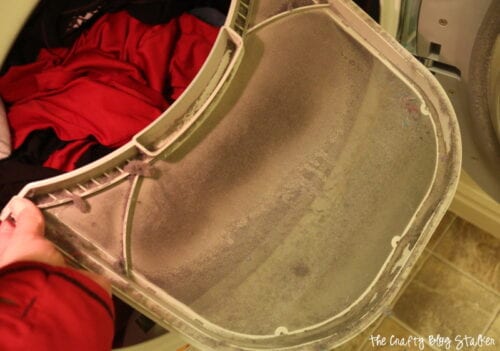 I immediately brought it to my sink and when I turned the water on I noticed the water wouldn't even go through the mesh. Air is supposed to come through this filter, and if water can't get through then that makes sense as to why hot air wasn't making it through.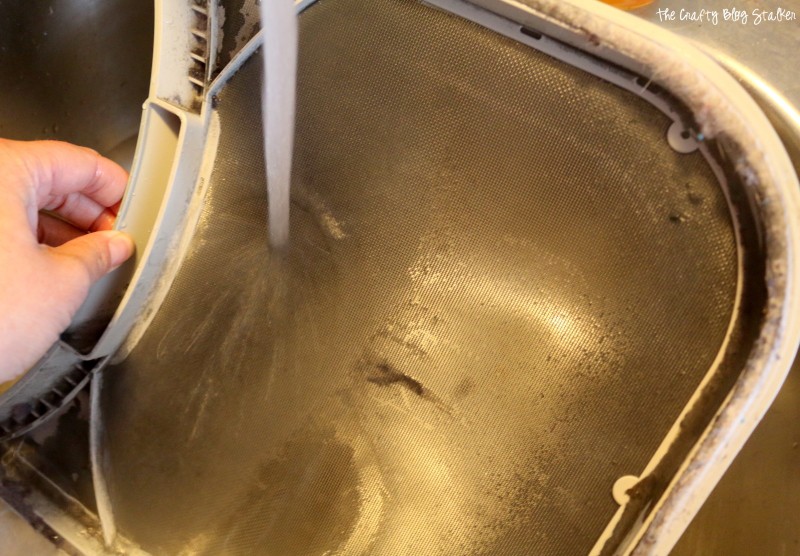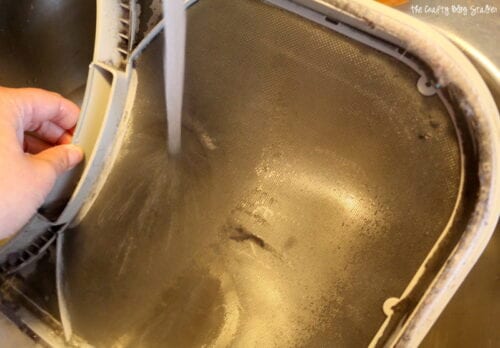 My tool of choice to clean the trap is a toothbrush. Mine is a freebie that we got from our dentist.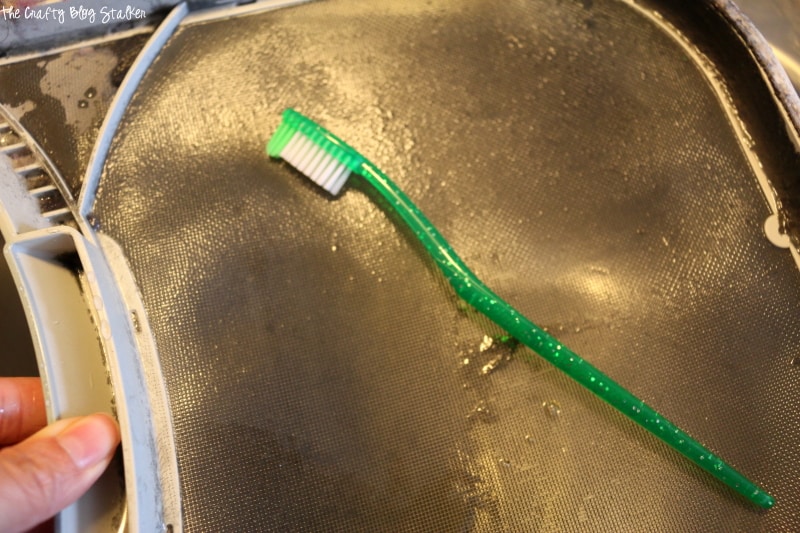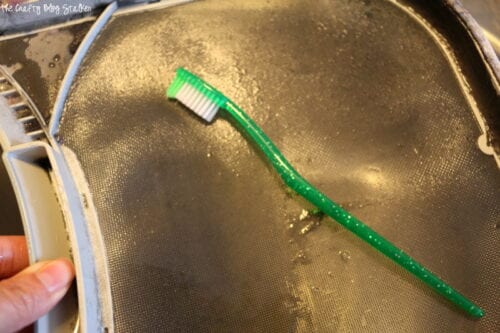 The bristles of the toothbrush work great at removing all of the little pieces of yucky inside the mesh. Also, use a little bit of dish soap. The dish soap will help remove any residue from the softener.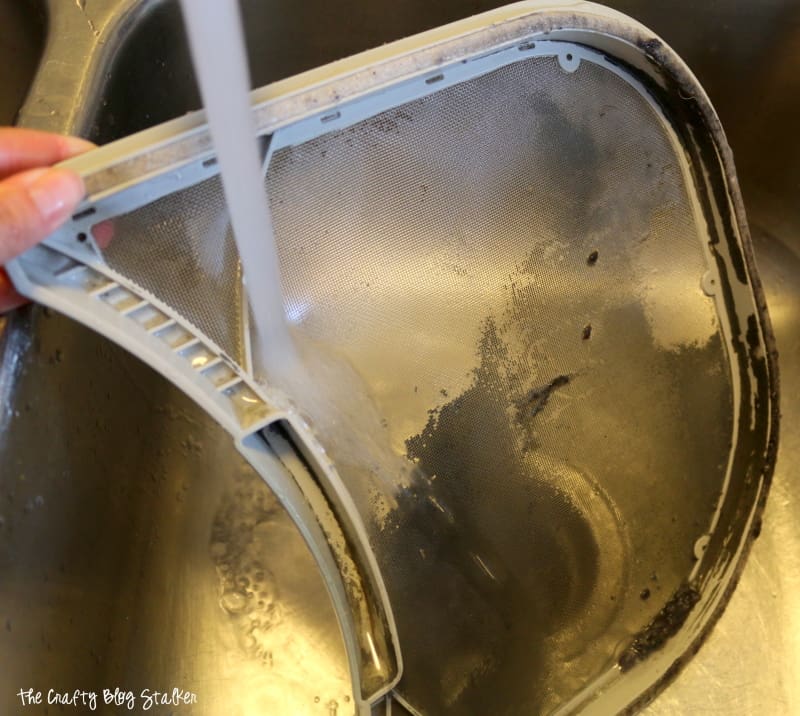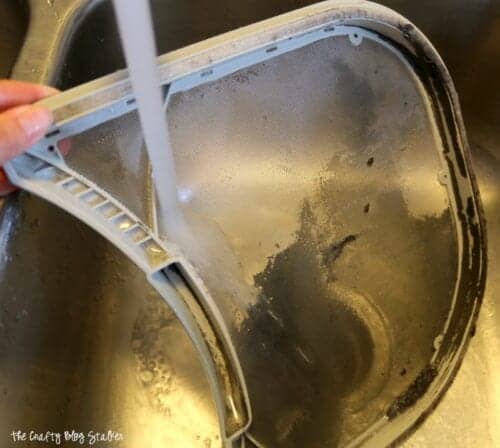 I kind of expected that I would have to scrub, but that really wasn't the case. The yuckies brushed away very easily. I cleaned the lint trap in about 10 minutes.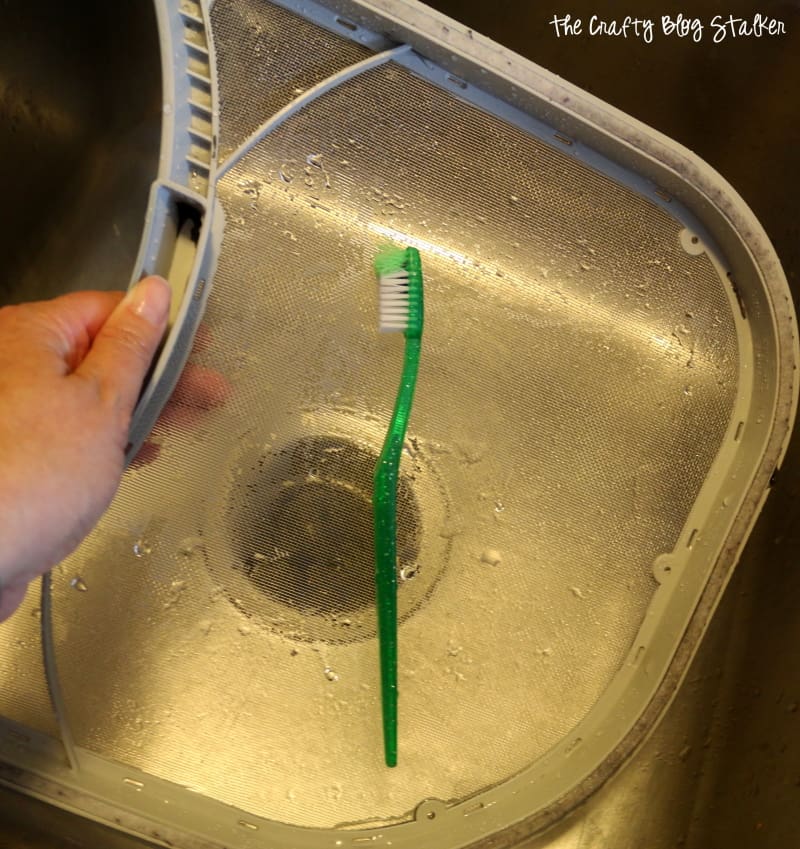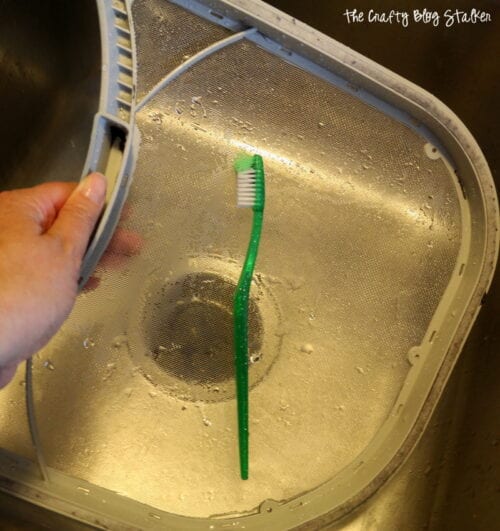 The lint trap will need to dry before you use it again, but it doesn't take long to dry at all.
Oh my gosh, you can see through it!
The next step is to get all of the lint out of the lint trap slot. It was hard to get a good picture of the inside but there was lint all over the sides and probably a couple inches on the bottom of that thin little slot.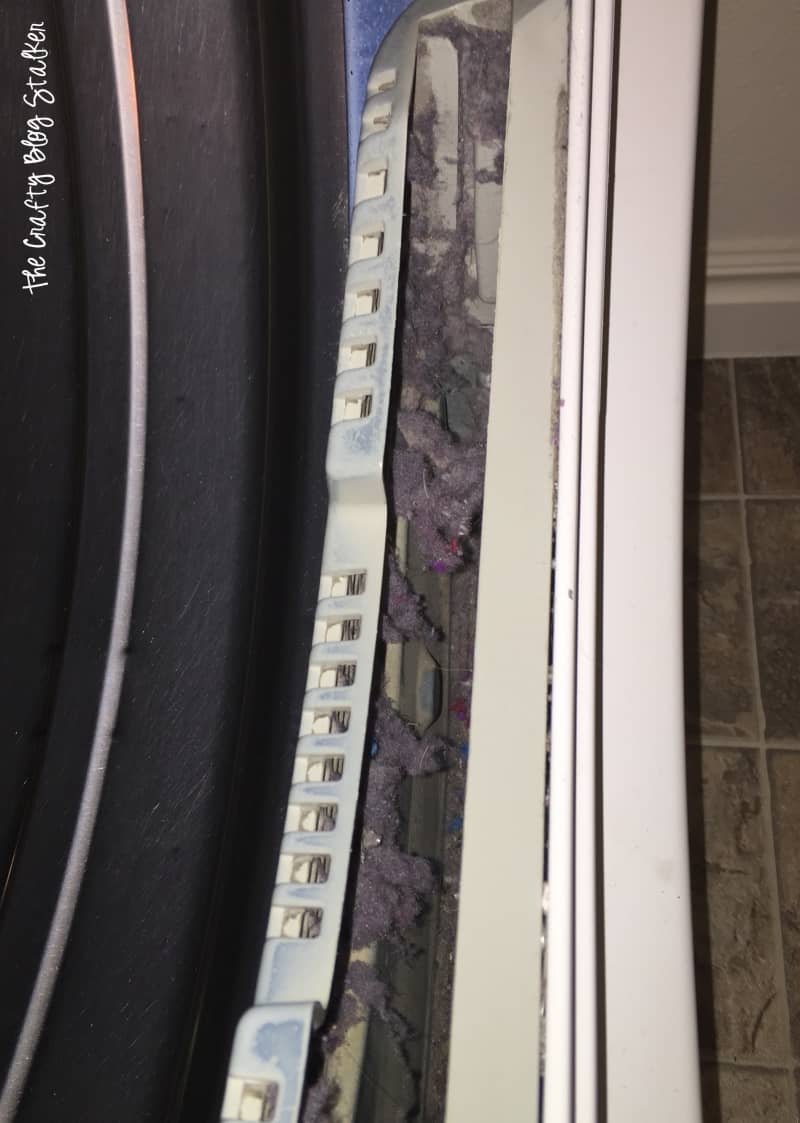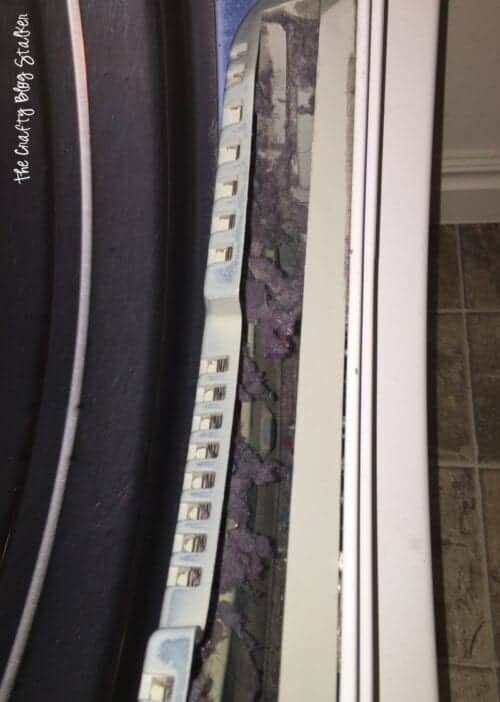 The Lint Lizard is an accessory that goes over the end of the vacuum hose that turns into a smaller hose that will fit inside the lint trap slot.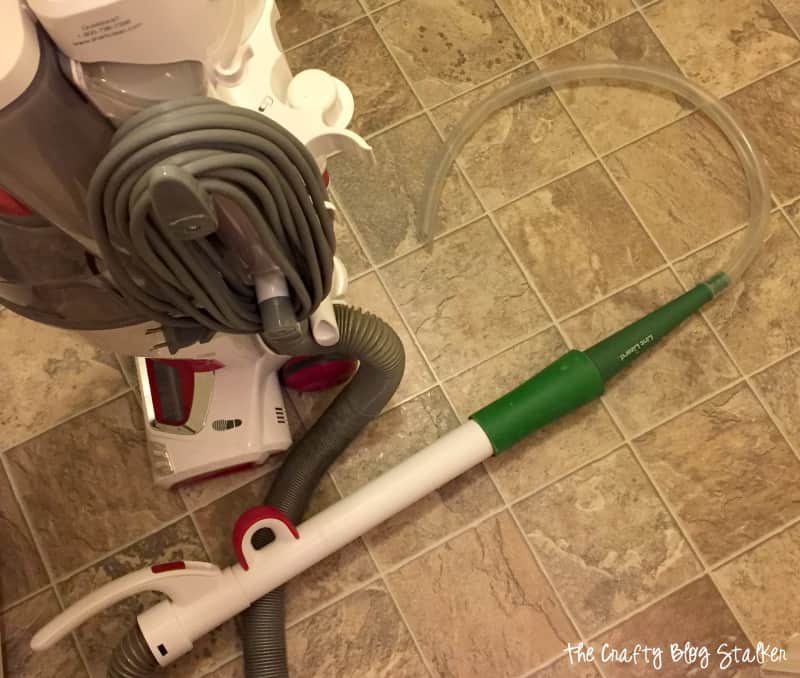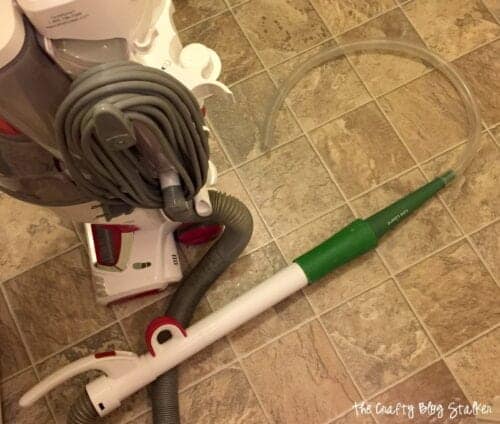 I use a Shark Lift-Away and I love this vacuum. I inserted the smaller hose into the lint trap and moved it around until I got all of the lint out. This tool is so much easier than using bent hangers to try to remove all that excess lint.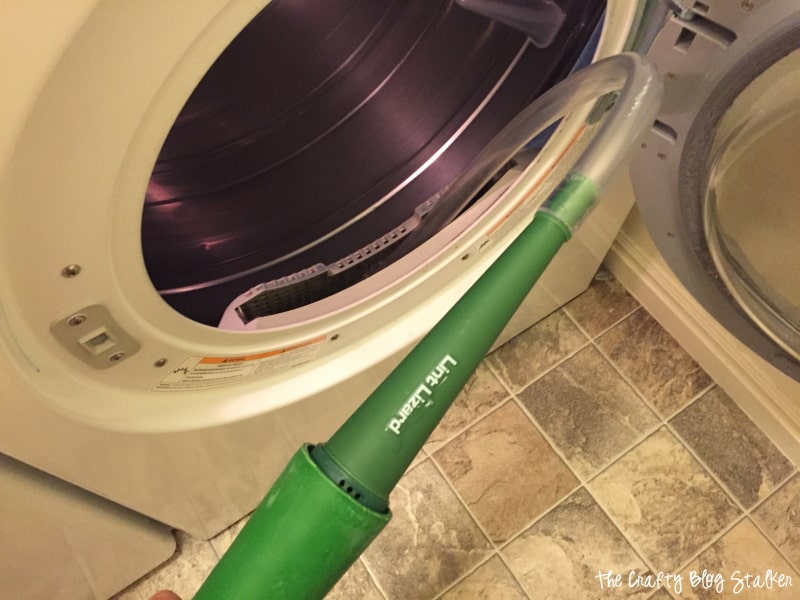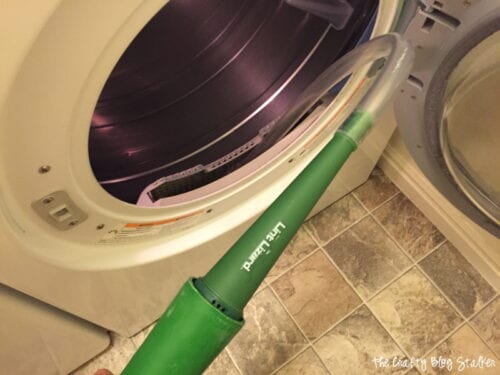 When I was all done you could actually see the metal of the lint trap. It made me realize how gross it really was!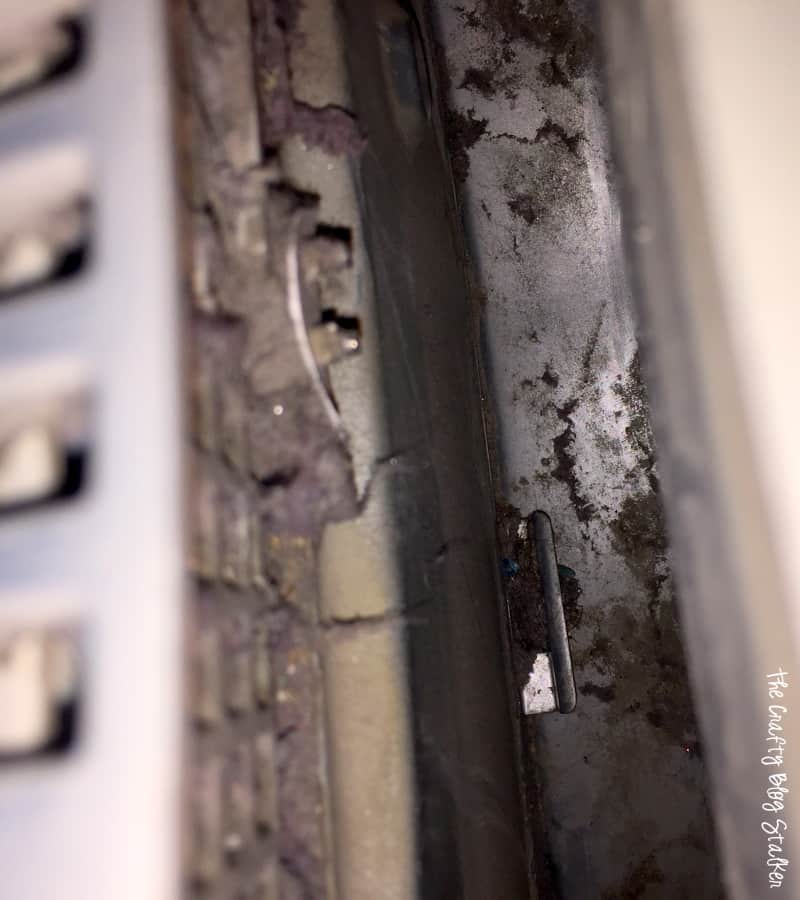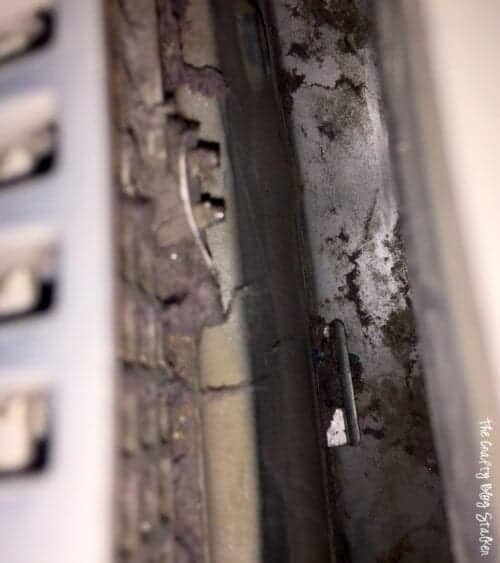 Cleaning my lint trap really has made such a difference in how well my dryer works, and I am sure it has increased its efficiency by about a billion percent.
How long has it been since you have cleaned your dryer lint trap? If it has been more than 6 months I challenge you to get out the old toothbrush and dish soap and get it done.
When you clean your dryer lint trap, please share a photo! We'd love to see.
How to Clean the Dryer Lint Trap Slot
Yield:
Cleaning the Dryer Lint Trap
Learn how to clean your dryer lint trap. Takes less than 30 minutes! ?
Materials
Tools
Instructions
Remove lint trap from dryer.
Clean the trap with running water, a toothbrush and a bit of dishwashing soap.
Let dry.
Attach Lint Lizard to the vacuum hose.
Insert the Lint Lizard hose into the lint trap slot and move around to get all of the lint out.
Dryer is ready to use.