Every year, we celebrate a lot of patriotic holidays where we decorate with stars and stripes and red, white and blue.
Want to know what all of the those holidays are? I bet there are some you may have forgotten about.
A Guide to Patriotic Holidays in the USA
President's Day - 3rd Monday in February
Armed Forces Day - 3rd Saturday in May
Memorial Day - Last Monday in May
Flag Day - 14th of June
Independence Day - 4th of July
Patriot Day - 11th of September
Constitution Day - 17th of September
Columbus Day - 2nd Monday of November
Election Day - Tuesday following the first Monday
Veterans Day - 11th of November
Pearl Harbor Day - 7th of December
Bill of Rights Day - 15th of December
Wow! I didn't realize there were so many! With all of these holidays, we should be decorating with the red, white, and blue all year long!
20 Patriotic Crafts to Make and Sell
The crafts below are perfect to make and sell, or just for a fun crafting afternoon with adults. Whatever your reason for making them, you will enjoy your time spent, and finish with a finished project you can be proud of.
Visit the website for the step-by-step tutorial.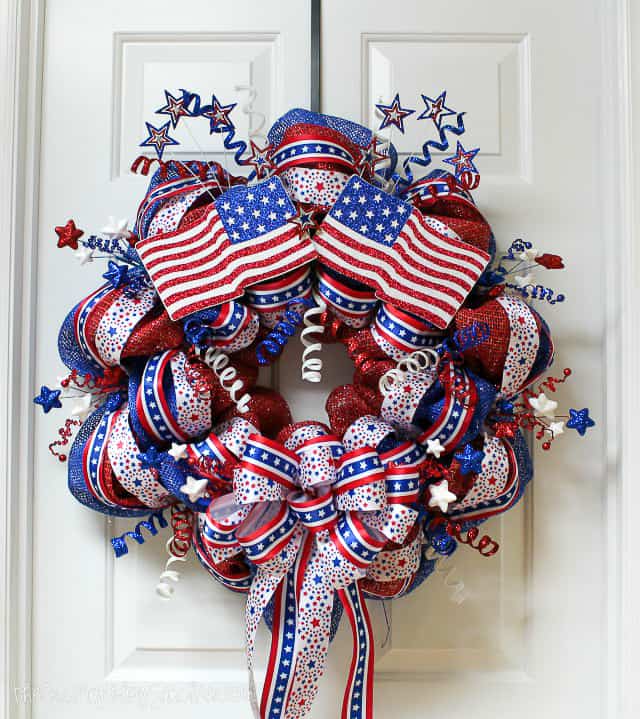 Which Patriotic Craft is your favorite?
Our Crafting Essentials List:
Title:
20 Patriotic Crafts to Make and Sell
Keywords:
patriotic crafts to make
Last Updated:
June 1, 2023