During the summer months, we celebrate a lot of patriotic holidays where we decorate with stars and stripes in red white and blue. Here are 20 Patriotic Crafts and Projects to get you crafting and decorating for summer! Simply click the title below the image to get to the craft tutorial.
Easy DIY tutorial ideas for Patriotic Crafts and Projects for Memorial Day, Independence Day, and Veteran's Day!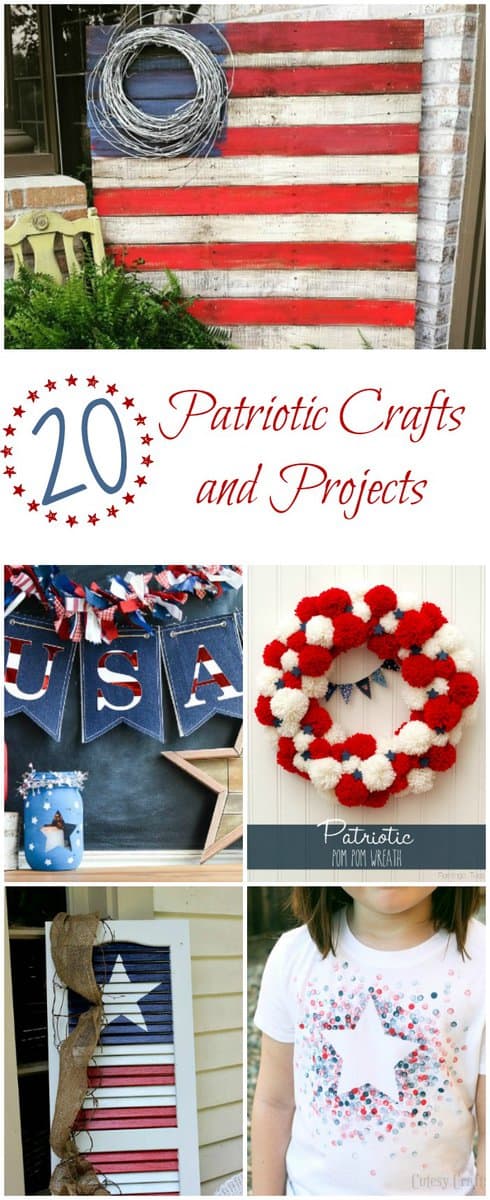 How do you like to decorate for the patriotic holidays? Share and leave a comment below!
And let's be friends on Pinterest so you can see all the fun crafts and DIY I'm pinning!
You Might Also Like: