Did you know you can make beautiful home decor to display? Creating a Yarn Wall Haning is actually very simple and the results are stunning! Whether they are macrame, woven or simply hanging strings of yarn, the finished product will be something you are proud to show friends and family when they come to visit.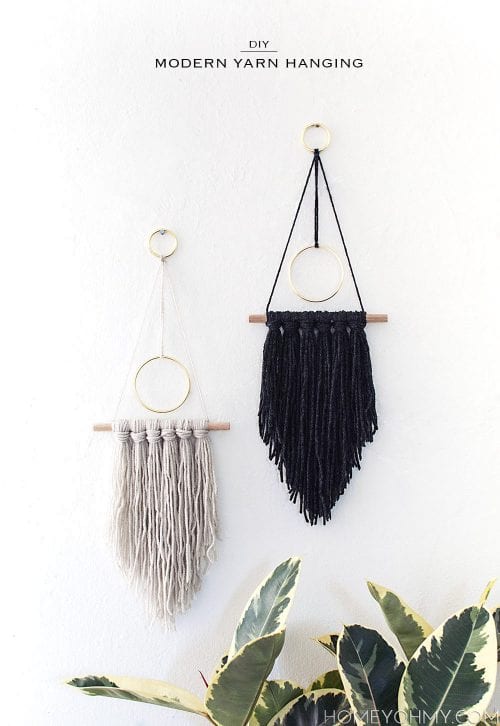 3. Creative Ways to Decorate with Tassels
4. DIY Modern Gold Wall Hanging with Tassels
Have you made a wall hanging for your home? Tell us about it! Share and leave a comment below!
And let's be friends on Pinterest so you can see all the fun crafts and DIY I'm pinning!
You Might Also Like: