Whether you are looking to cover up a tarnished wall or are interested in an artwork that is inspired by nature, yarn wall hangings are a great way to do it. Learn how here.
Don't you just love when you can make something beautiful to add to your home decor?
There is a sense of pride seeing what you made especially when it is on display!
These wall-hanging crafts are actually very simple and the results are stunning! Whether they are macrame, woven, or simply hanging strings of yarn, the finished product is something you will be proud to show friends and family when they come to visit.
More Home Decor Tutorials:
We have shared all kinds of home decor projects in the past! Like these Mini Pallet Coasters, these Wood Burned Spoons, or this Inspirational Glitter Quote Frame.
Be sure to look around the blog for more home decor ideas!
20 Easy DIY Yarn Wall Hanging Crafts:
Simply tap on the project title to be taken to the step-by-step tutorial.
I see a lot of these types of hangings in stores all over LA, which is what inspired the design for this hanging.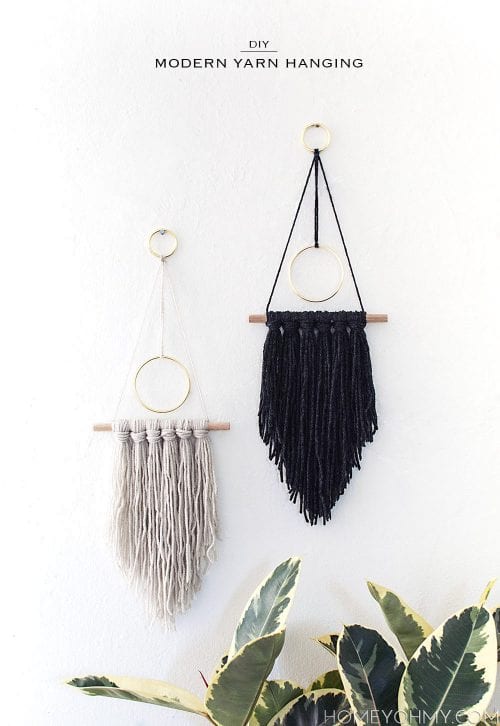 If you're looking to spruce up your home, take a look at this DIY Yarn Wall Hanging, it's an easy DIY to give your home a trendy new look.
Make this easy, beginner-friendly Macrame Wall Hanging to add some texture and color to your space. This wall hanging has a great b9ho style created with different weights, textures, and color yarn.
in my opinion, the hardest place to decide on art is above the bed. but that's especially true when you live in California and your husband won't let you put anything above the bed because it's not earthquake safe — so I came up with a solution! if this falls on our head during an earthquake, we'll just be like MY HOW SILLY WE LOOK IN OUR MUPPET WIG!

I'm a big fan of making your own wall art when you're looking to fill a space or add some interest to a room. I'm also a fan of that sweet spot where those hippy vibes intersect with Scandinavian design.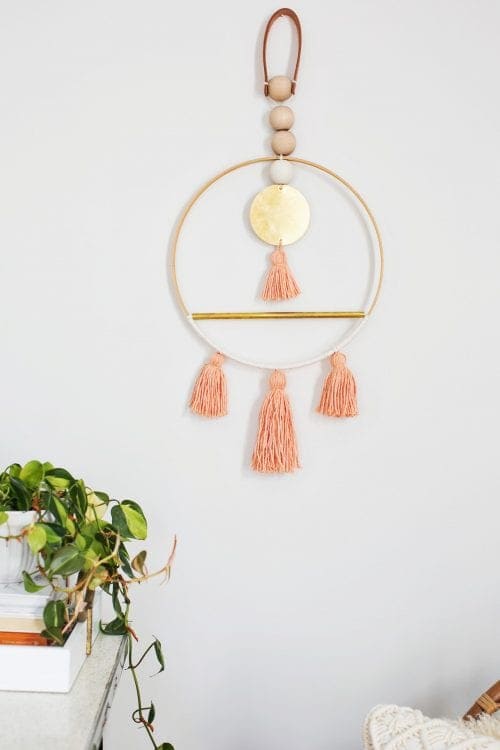 A large statement piece to hang on any wall. Not a macramé hanging, but a DIY Yarn Wall Art can be done in an hour and achieves the same effect.
This is a non-weave wall hanging that requires little to no skill at all! This is a minimal version of the amazing woven ones but it's great for beginners (and you only need a few materials to get started!)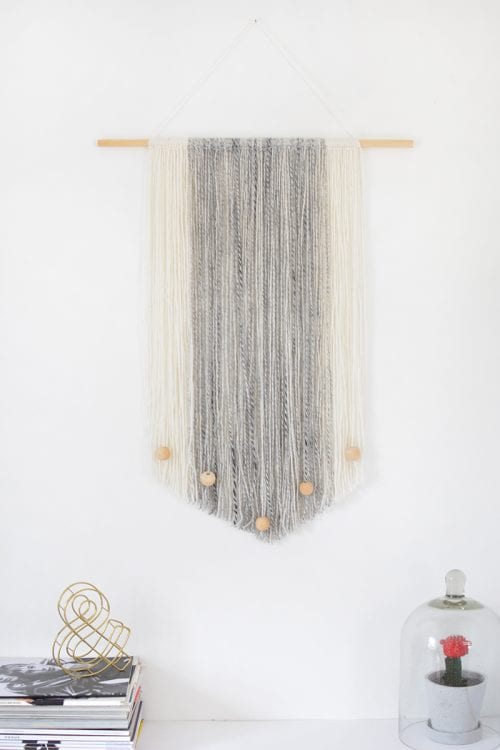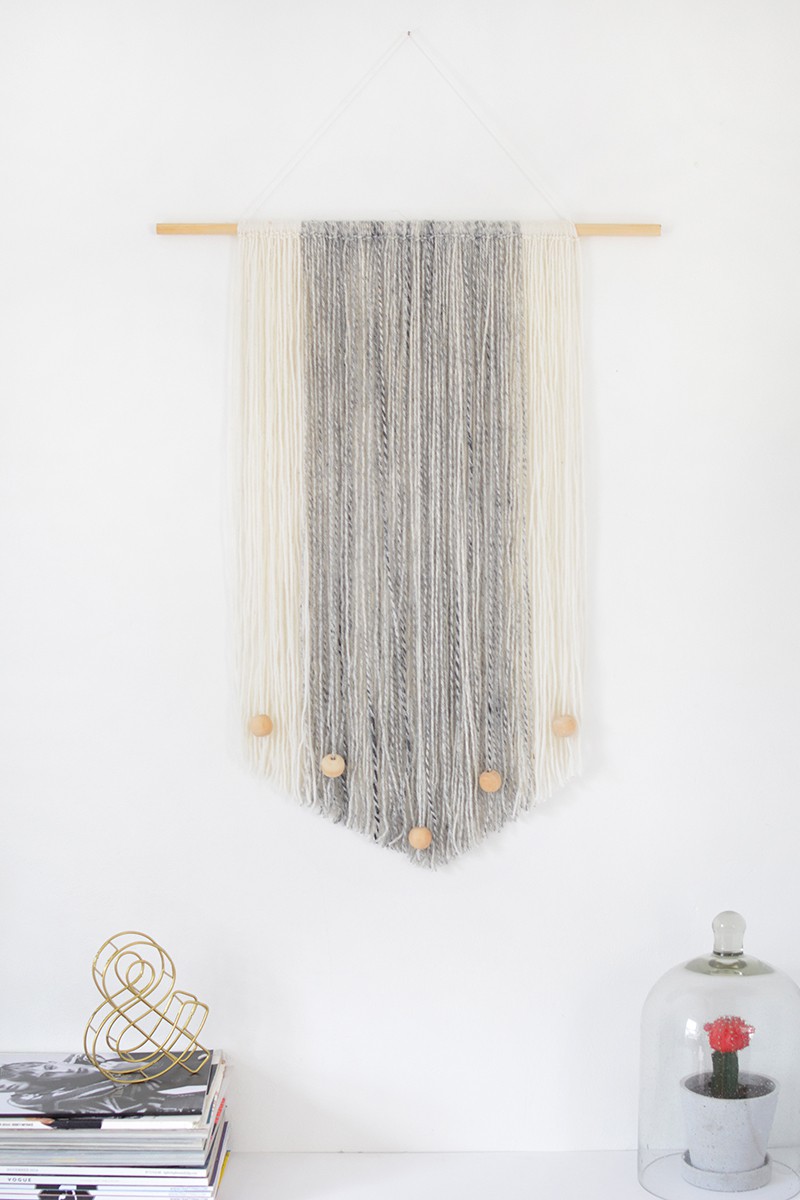 This modern wool wall hanging has all of the elements we love. It's easy to make with seriously impressive results and won't break the bank. This project only takes about an hour, so it's great if you're looking for immediate gratification.
The tutorial is a DIY dip dyed wall hanging. I have seen these everywhere and have always wanted to buy one, but I am super picky when it comes to home decor. So making one myself was the perfect option for me!
You might have trouble finding macrame yarn on Amazon that can be shipped to you but you can certainly find mop heads at the grocery store or dollar store somewhere local.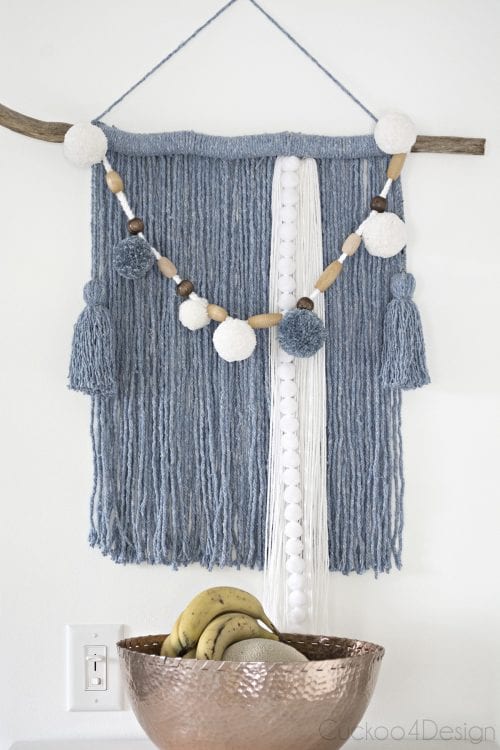 This project ended up being super easy (not to mention therapeutic)! So, let me show you how I made this large wall hanging for around $20.
I had been looking for the right piece to round out the decoration of my office/dressing room. I came up with a plan to make a circular hanging with some graphic pops of color.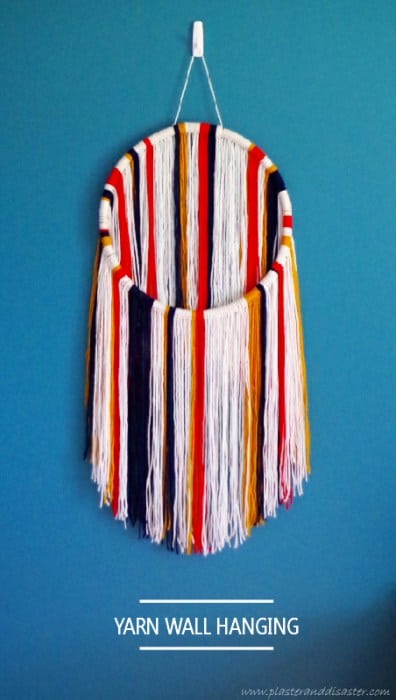 I love the character a bold decor piece can bring to a room. I love it, even more, when I'm able to make that piece! I came up with this project out of necessity. Well, as necessary as a home decor item can really be and I'm excited to show you how easy and inexpensive this DIY was!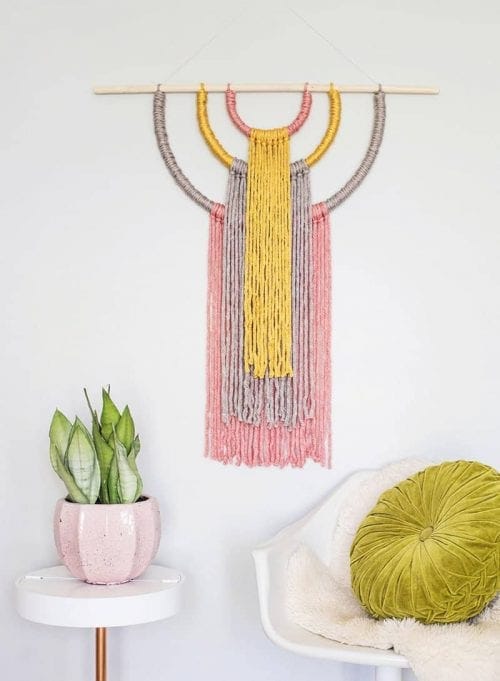 I've been tossing around a few ideas on what to do for the rest of our bedroom, namely the bed and above/beside the bed.
A beginner-friendly version of macrame that will add a serious dose of texture to your wall art collection in half the time. In this post, we'll go through the basic techniques to make these simple fringe wall hangings, and then you can add your creative spin!
Have you seen the amazing macrame and weaving trends that are coming back around? I LOVE them, but honestly, who has the time? Not me. But I was feeling inspired, so this is what I made instead. It was super easy and took me a fraction of the time with only a single knot in each piece of yarn!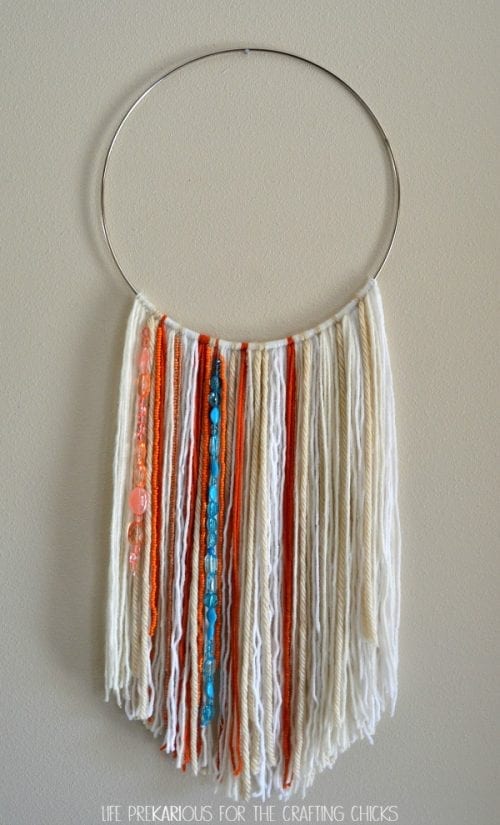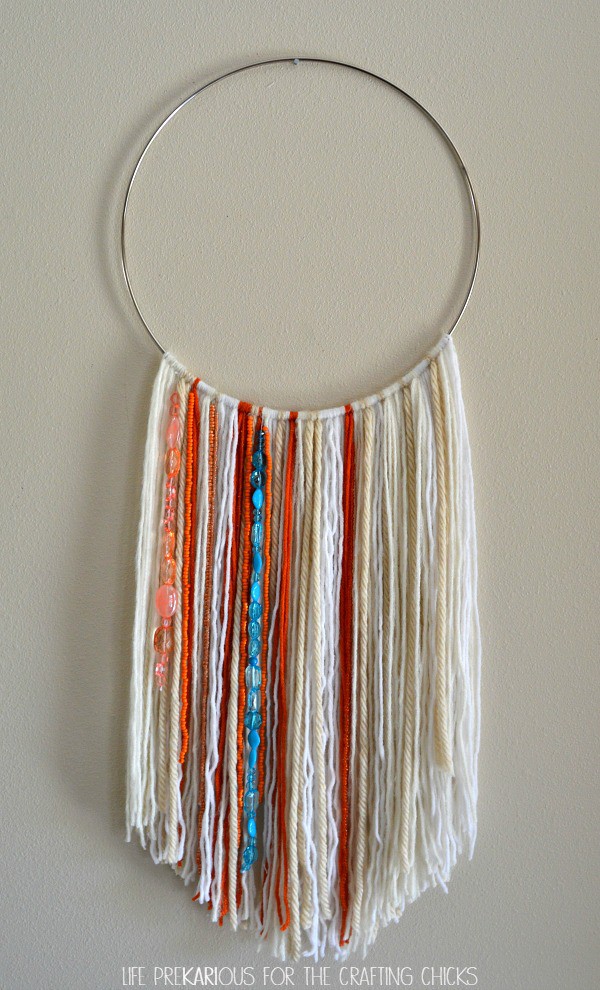 The decision on what to do with the immense blank wall along our staircase has been irresolute . . . for nearly 2 years. To my surprise, it was as simple as making a ton of tassels out of yarn and hanging them from a dowel using twine. Honestly?! Done and done.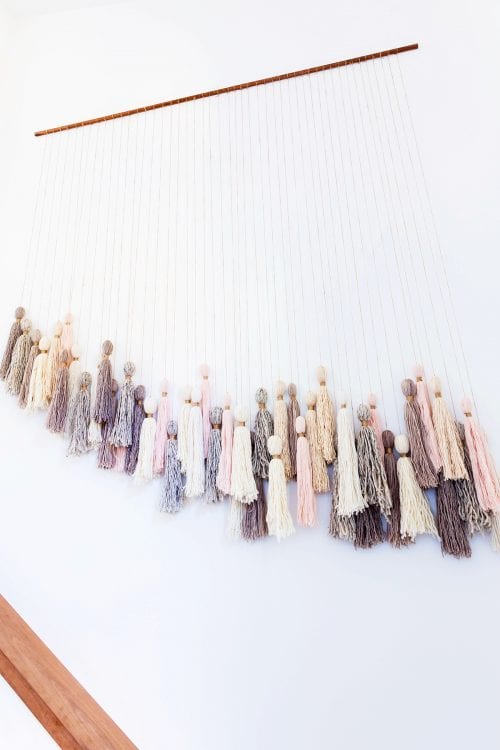 A simple DIY yarn wall hanging that will add a bit of autumnal warmth to any door or wall!
Are you going to make one of these yarn wall hangings? We'd love for you to share a photo so we can see it!
Our Crafting Essentials List:
Title:
20 DIY Yarn Wall Hanging Crafts With Clear Instructions
Keywords:
yarn wall hanging
Last Updated:
May 18, 2023