Keychains are useful for holding keys and adding a bit of flair to your favorite bag. Here are 20 stylish keychain tutorials that you can make yourself!
Keychains are a fun craft for any age, even if you don't put them on your keys! You can add them to your purse, rearview mirror, and so much more!
They also make a great handmade gift.
More Craft Idea Posts:
Idea posts are awesome because they give you lots of ideas all in one place! Here are a few more idea posts that I think you might like: 12 Easy Paper Toys to Print, 20 DIY Lampshade Ideas, and 20 Fantastic Paper Flower Garlands.
Be sure to look around the blog for more Craft Idea Posts!
Handmade Keychains:
Whether you are making a custom keychain for yourself or as a handmade gift for a friend, this list of keychain tutorials is the best you will find!
Visit the website for the step-by-step tutorial.
Learn how to make a keychain and create this beautiful boho tassel key ring. A complete step-by-step tutorial with a video!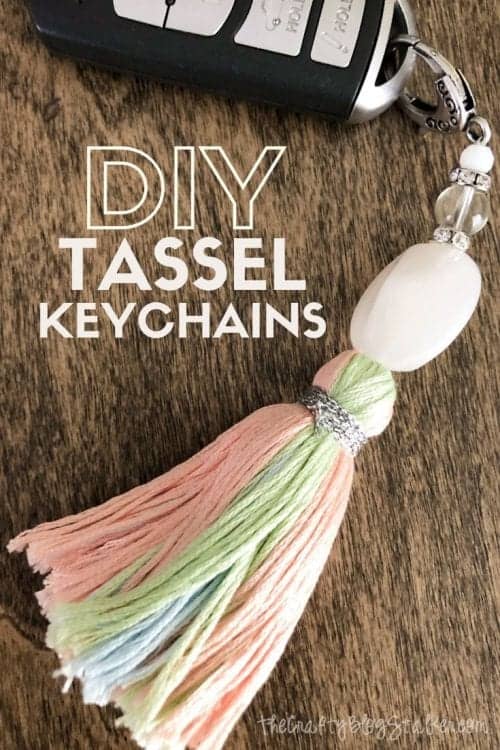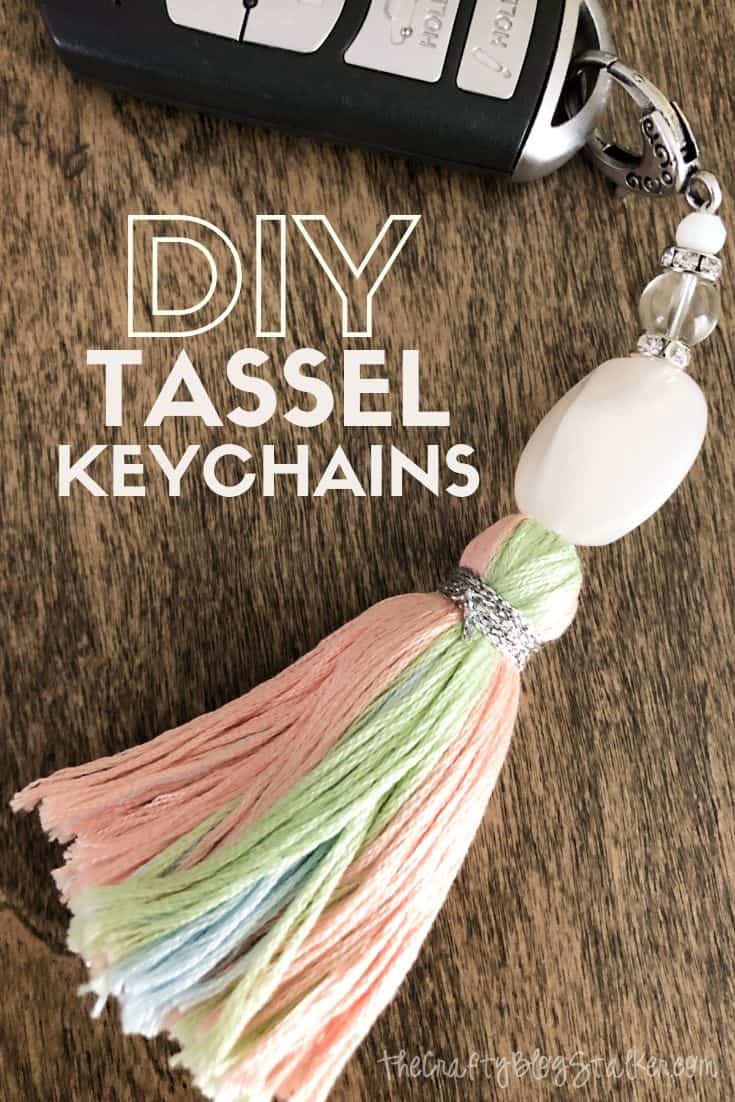 Carry a bit of springtime wherever you go with DIY Resin Flower Keychains!
Super easy way to make a DIY Pom Pom Keychain using the Clover Pom Maker! See this and more crafts on my easy crafts page.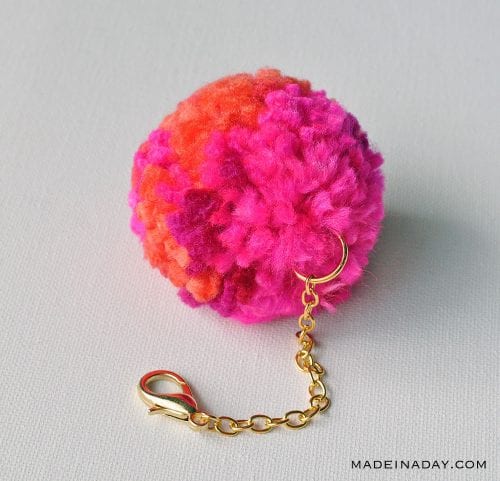 I had planned on making these keychains as Christmas gifts for everybody but saw that the Library had Skrinky Dinks as one of their arts and crafts days this summer and knew I had to take my daughter.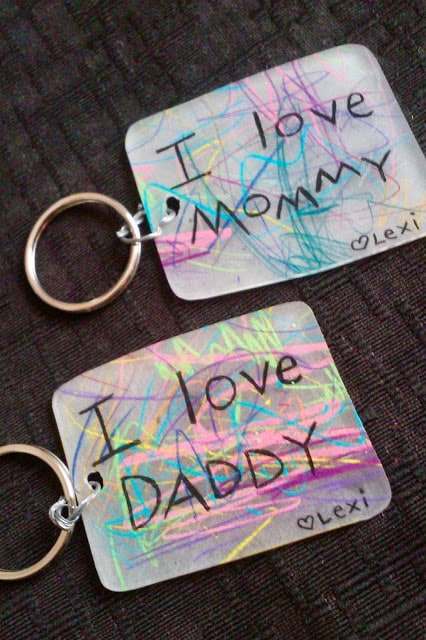 These colorful tassel keychains are easy to make yourself. As a loving gift for Christmas, as a guest gift for wedding guests, or as a craft project at a children's birthday party! All you need is a piece of string, some colorful yarn, and a key ring.
This would be such a fun handmade gift for any of your favorite friends!
Create unique and artistic DIY Alcohol Ink Resin Keychains using resin and colorful drops of alcohol ink!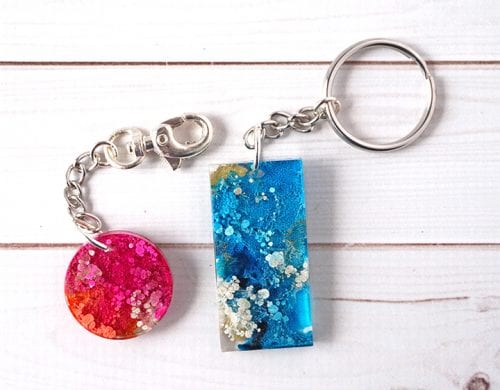 While I was wandering the aisles of Joann, I came across a bag of wooden letters. I snagged it, knowing they would eventually find their home on the blog. They have indeed found their place….as DIY wood monogram keychains that are perfect for gift giving!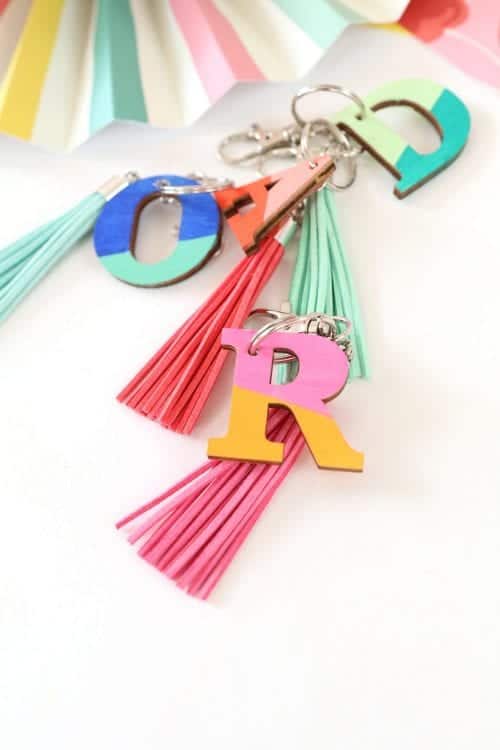 Easy step-by-step instructions on how to make Duct Tape Key Chains. A simple craft that you can make in 30 minutes or less! Duck Tape Keychains for everyone!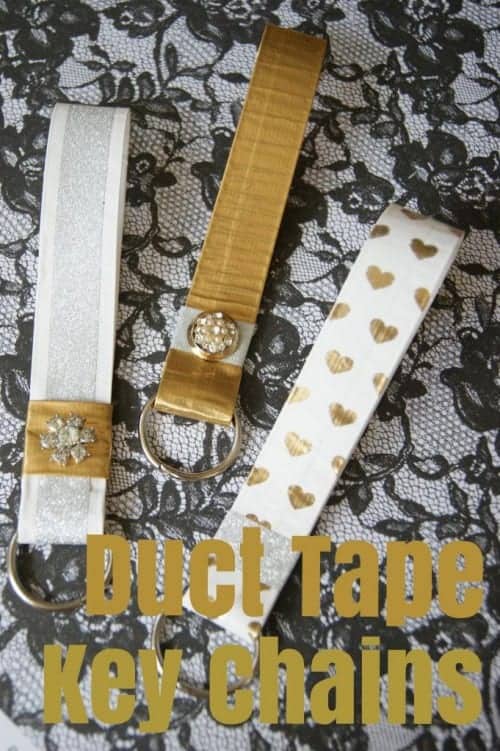 Easily make a diamond-shaped keychain yourself with a bit of concrete and a silicone mold. I love crafting with concrete, no matter if it's a big or small project.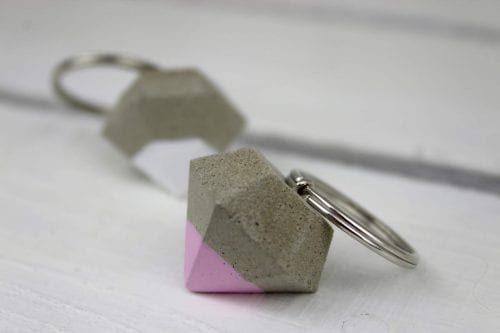 These DIY Leather Tassel Keychains have a unique waterfall or bell shape and are a lot of fun to make. They are also a great gift and a cute accent for your favorite bag or clutch. This post may contain affiliate links.
Ever since we moved to Portland, I've had one key on my key ring. As you can imagine, 99% of the time I can't find it anywhere. To put an end to the madness, I decided to make a keychain that would really pop amongst all the other stuff rattling around in the black hole known as my purse.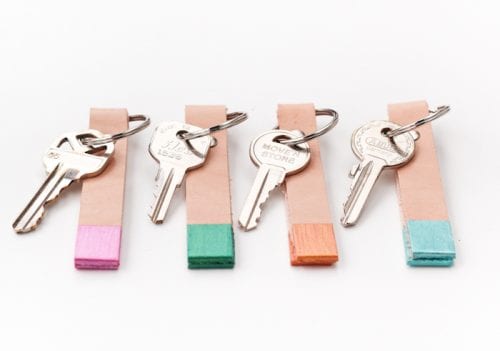 Making projects out of macrame can really connect you to your younger self when you might have made friendship bracelets at camp or during a lazy summer day. Lots of the knots and techniques used to make things out of macrame are the same or similar to those of friendship bracelets.
Learn how to sew your own cute felt fox keyring with this fun craft idea. This fox keyring will make a great handmade gift for a loved one!
Today we're making DIY wood keychains using coffee stirrer sticks, a fun project you can make at home.
Just a simple and sleek genuine leather keychain to help carry around keys.
Have I told you before that I collected keychains as a child? Only the cool kids did it, and I know this because I was the only person I knew who was doing it. Oh does that mean it's not a popular thing? That's not what my mom told me…
Let me show you a fun solution to losing your chapstick. But not only fun……really QUICK! As in, maybe 20 minutes. And that's only because you need to slow down and use the iron here and there.
This tutorial will walk you step-by-step through the process of making a keychain out of acrylic and engraving it with a Cricut machine.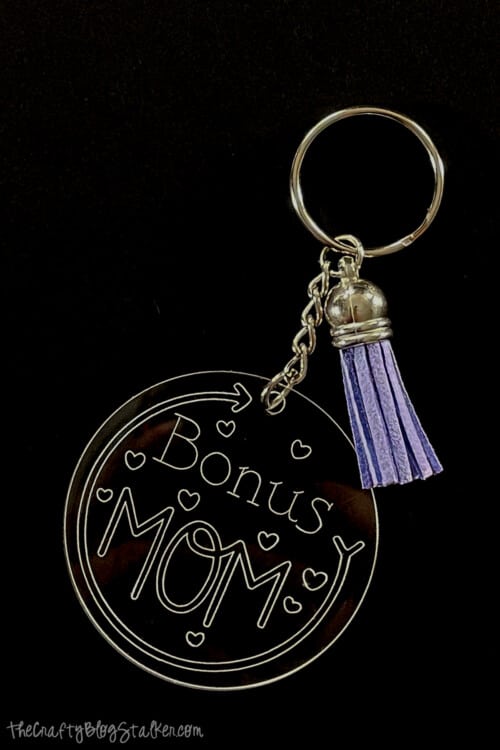 Which handmade keychain is your favorite?
Our Crafting Essentials List:
Title:
20 of the Best Handmade Keychains and Keyrings with Tutorials
Keywords:
handmade keychains
Last Updated:
October 12, 2023