www.facebook.com/CraftCrazedMom
www.pinterest.com/mellisacarmody
www.twitter.com/CraftCrazedMom
www.instagram.com/craftcrazedmom
Duct Tape
Key Chains
As I was looking at my daughters
duct tape, I knew there had to be something I could make from it.
Then it hit me, wristlet keychains!! With such a selection
of duct tapes out there, your options are endless. I decided to
stick with white, silver and golds. Everyone needs a keychain,
why not make one yourself out of duct tape, right?
Gorgeous, aren't
they?
As far as making one for yourself,
the process is so simple. Start by ripping a piece of your duct
tape off about 14 inches long.
Fold each of the sides in,
meeting in the middle.
Then, fold your entire strip
of tape in half.
Place a binder ring
through the
raw end of your tape and fold edge up about an inch.
Take a coordinating piece of
duct tape and cut about 2 inches long.
Again, fold edges in, not quite
meeting in the middle. You want some backing to be exposed to
stick to your wristlet.
Wrap the small coordinating piece
around, covering the raw edge of the wristlet. I did use a
little glue to secure my edges.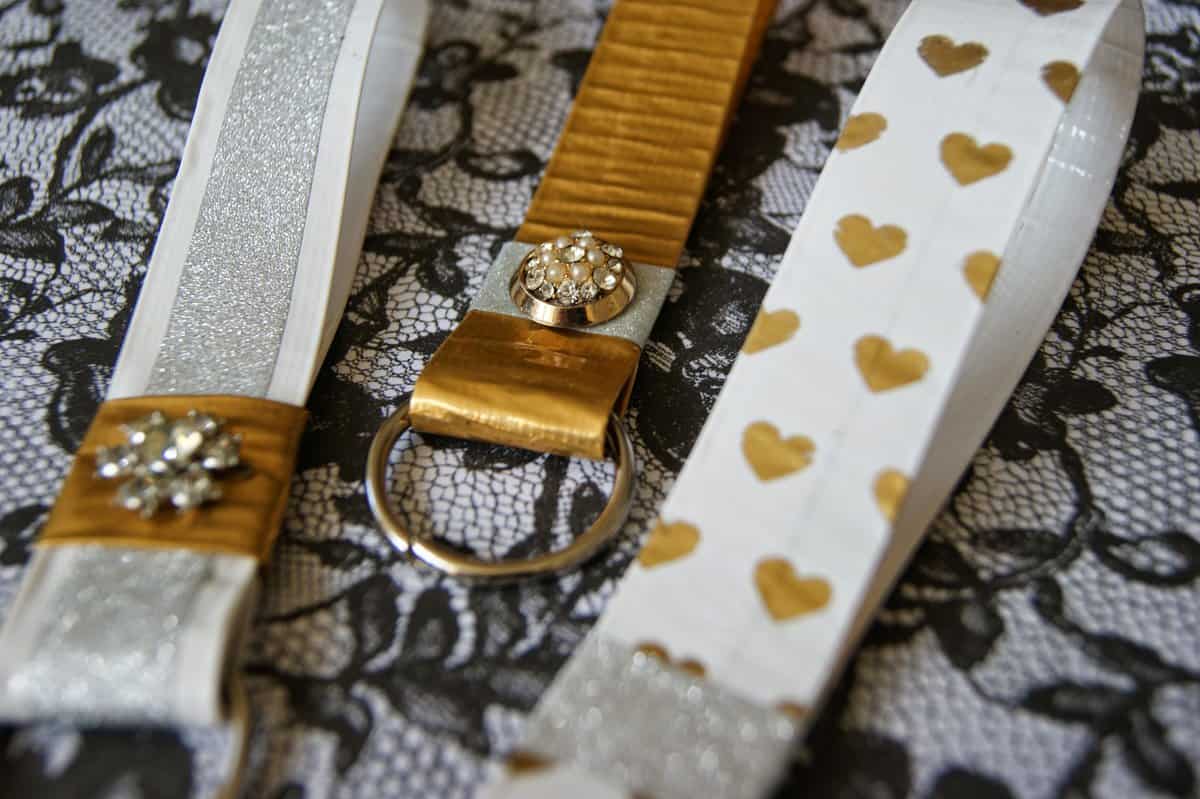 Again, with so many options of
duct tape out there, you could create something elegant like these or
something a lot more fun for a kids project!! They were so
simple to make, give it a try. Make one for yourself or maybe
for a gift!