Learn how to make a Noodle Lightsaber with this step-by-step tutorial. An Easy DIY Star Wars Craft that is fun for all ages! Make your own Light Saber!
These pool noodle lightsabers are so much fun! Whether you are a Star Wars fan or not, these pool noodle swords are so fun to swing and have little battles with! And since they are made from foam, they don't hurt! My daughters and I have had several "duals" and we always end the fight dying of laughter!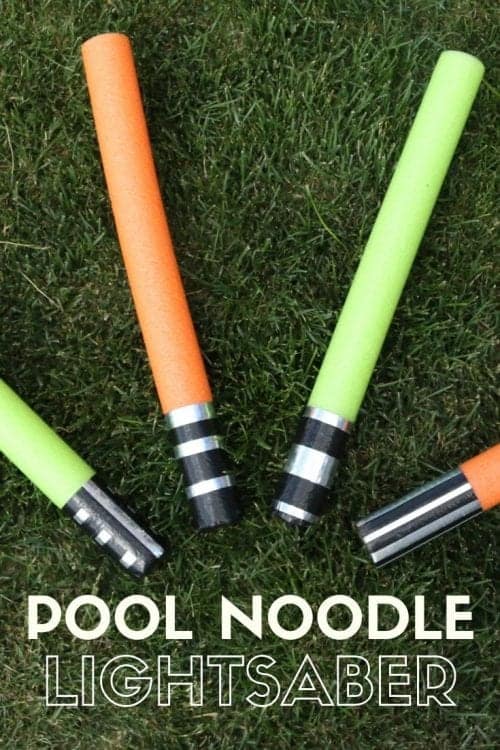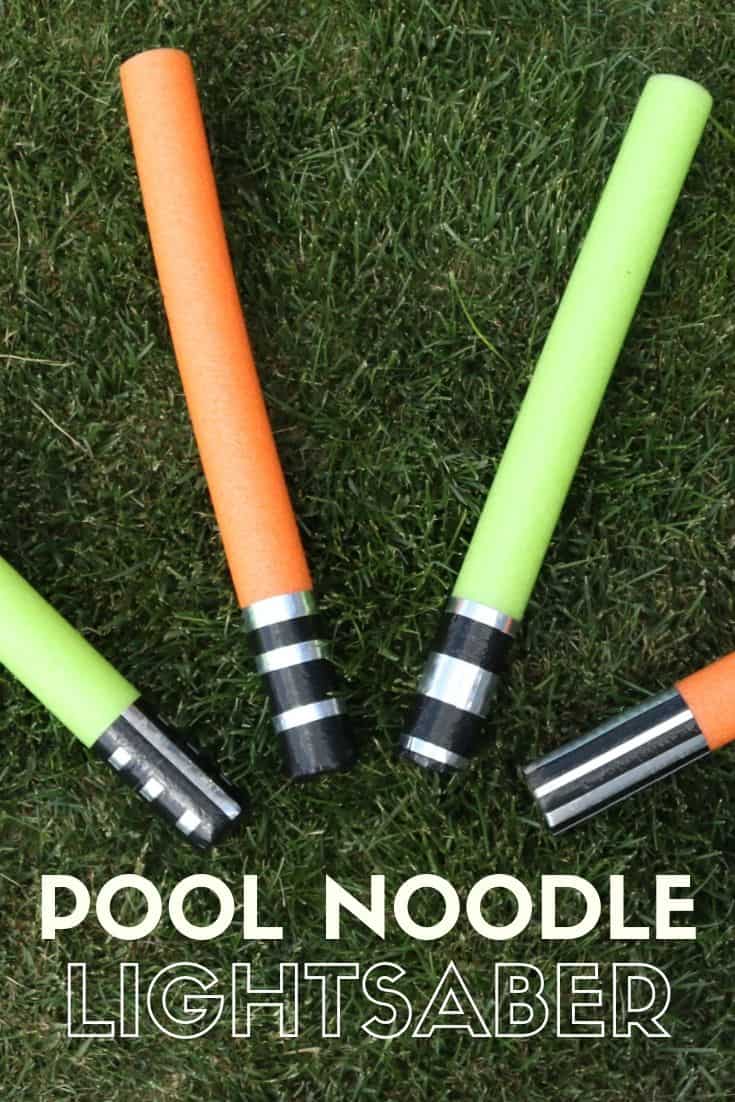 Like videos? I have a video tutorial for you! Please subscribe to my YouTube Channel so you don't miss out on any future video tutorials!
Supplies Used: Some links may be too similar items when exact items couldn't be found online.
DIY Pool Noodle Lightsaber
The pool noodle I used is 4 feet long, I believe most pool noodles are this long. Each lightsaber is 24 inches long, so that means to begin, find the center of the pool noodle and cut it in half with a pair of scissors.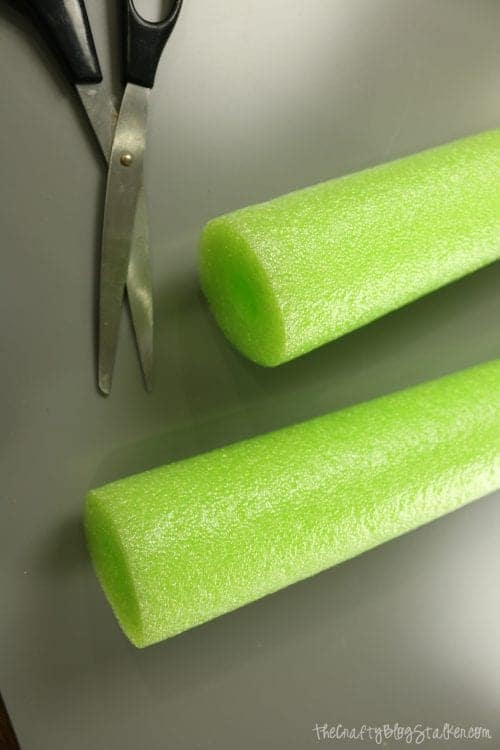 Try to keep the cut as straight as possible.
The cut side of the pool noodle is the side I used for the handle so if it was a bit crooked it wasn't as noticeable.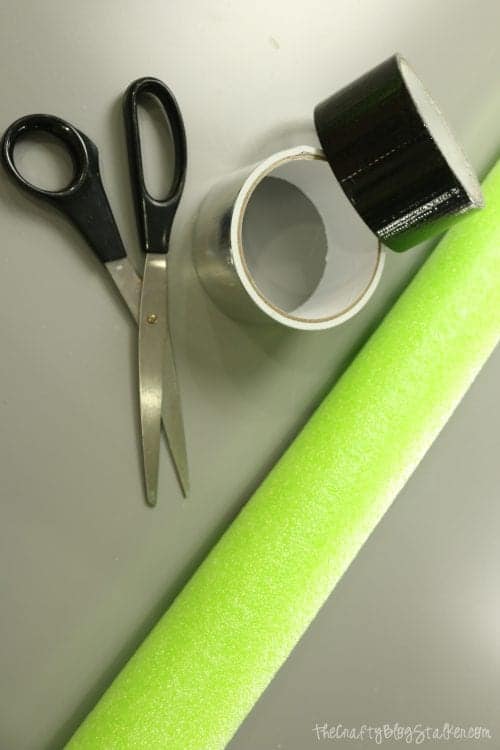 Start with the base of the handle and cut two strips of black duct tape and layer slightly.
place the cut end of the pool noodle onto the center of the duct tape.
Cut slits into the duct tape around the base of the pool noodle and wrap it down around the pool noodle.
By cutting the slits, you will be able to nicely lay down each section of duct tape keeping the handle nice and smooth. Do this all the way around.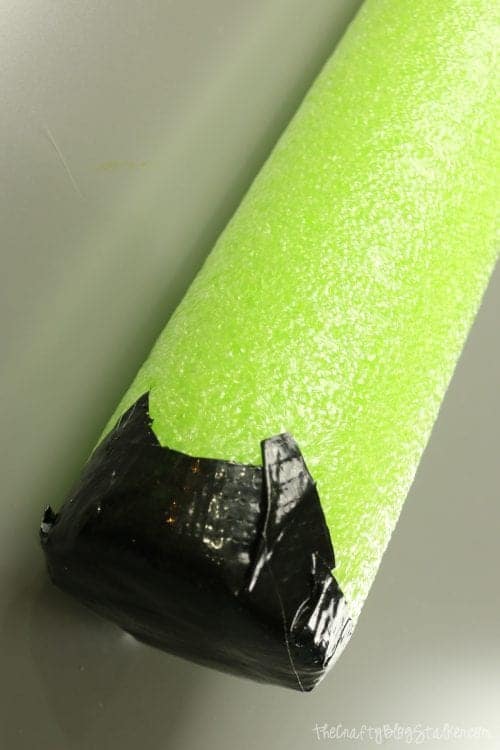 When the base is complete begin wrapping pieces of duct tape around the pool noodle starting at the base. Try to keep the pieces of tape even so they meet each other perfectly on the other side.
Wrap 3 widths of tape up from the bottom of the pool noodle. Each section of duct tape slightly overlaps the one before it.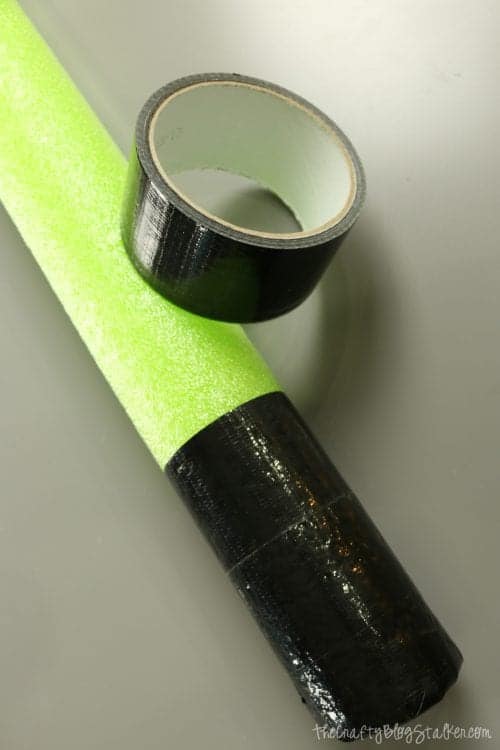 Decorating the Handle of the Pool Noodle Lightsaber
Now comes the fun part where you can customize the handle of your lightsaber any way you want.
Duct tape can be hard to cut in straight lines if you are going for a bit more detail. To be able to cut in thin and straight lines, lay a piece of duct tape onto the glossy side of a vinyl backing sheet.
Then use a paper trimmer or scissors and you can cut any design you like! Then simply remove the duct tape from the backing sheet and apply it to the lightsaber handle.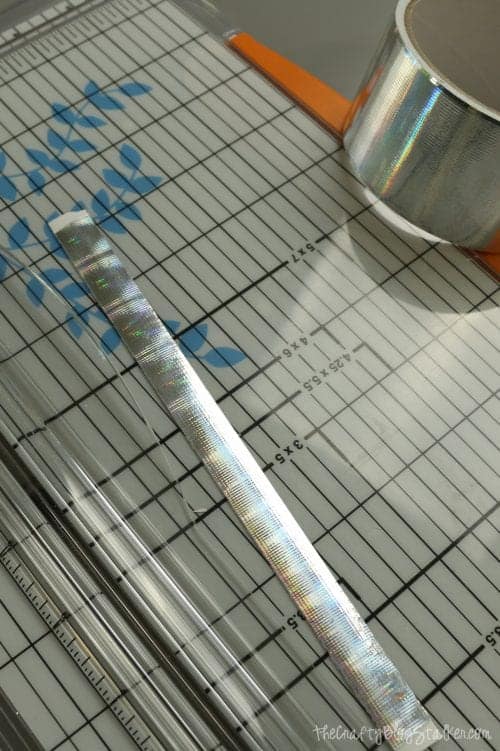 I only made 4 pool noodle lightsabers for my crew but you could easily make much more. They really don't take very long to make. Even better let each person customize their own lightsaber handle!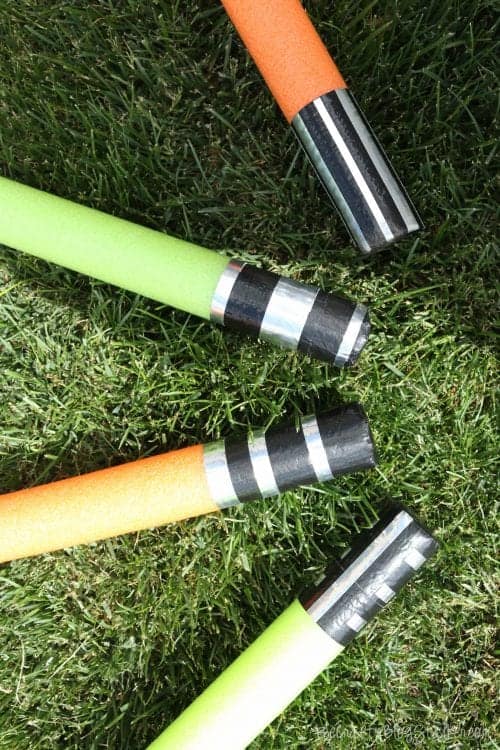 Are you a Star Wars fan or just looking for some fun craft ideas?
Our Crafting Essentials List:
Title:
How to Make a DIY Pool Noodle Lightsaber
Mentions:
Crafts for Kids
Keywords:
pool noodle lightsaber
Last Updated:
August 30, 2023