Get creative with drinking-straw crafts! It's a great way to recycle materials already at home. Learn how to make these adorable drinking-straw crafts here.
Ever since I was little I have loved straws. Especially Krazy Straws!
Now that I'm older, I still love straws, but now I use them for crafts as well as drinking.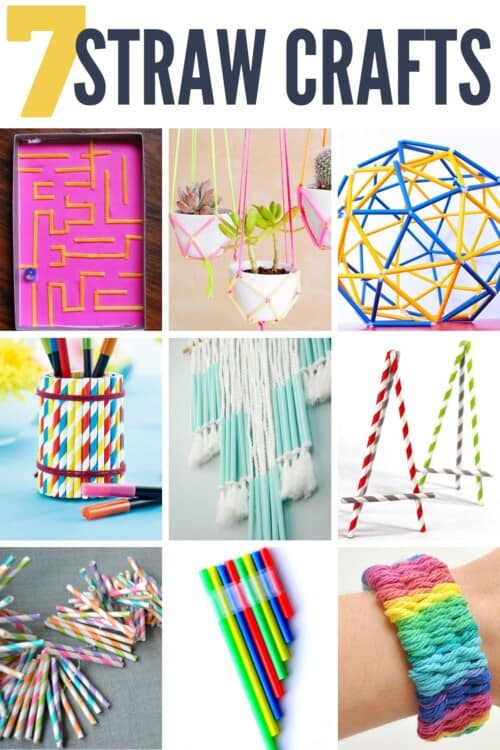 More Craft Idea Posts:
Idea posts are awesome because they give you lots of ideas all in one place! Here are a few more idea posts that I think you might like: 20 Perler Bead Patterns, 20 Succulent Crafts, and 20 DIY Birthday Cards.
Be sure to look around the blog for more Craft Idea Posts!
Crafts with Straws:
Visit the website for the step-by-step tutorial.
Sunburst frames and mirrors are popping up all over home decor lately. It gives a bit of a mid-century, classic feel with a touch of modern thrown in. Recently, I saw one made from thin metal pipes, but it was heavy and rather pricey. After some study and consideration, I decided I could make my own using the humble drinking straw, and this is how I did it!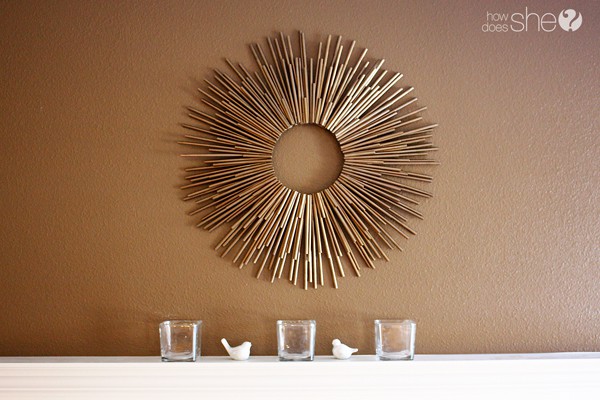 Put those leftover party straws to good use as cupcake toppers, picture frames, and faux cactus decor that couldn't be easier to make.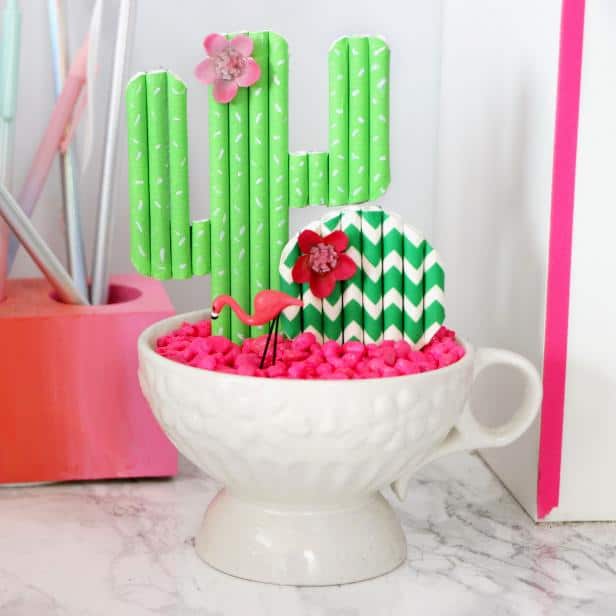 My sweet friend Hilary made these easy DIY art easels out of paper straws. I love that they can be any color combination and are perfect for art parties or to showcase art.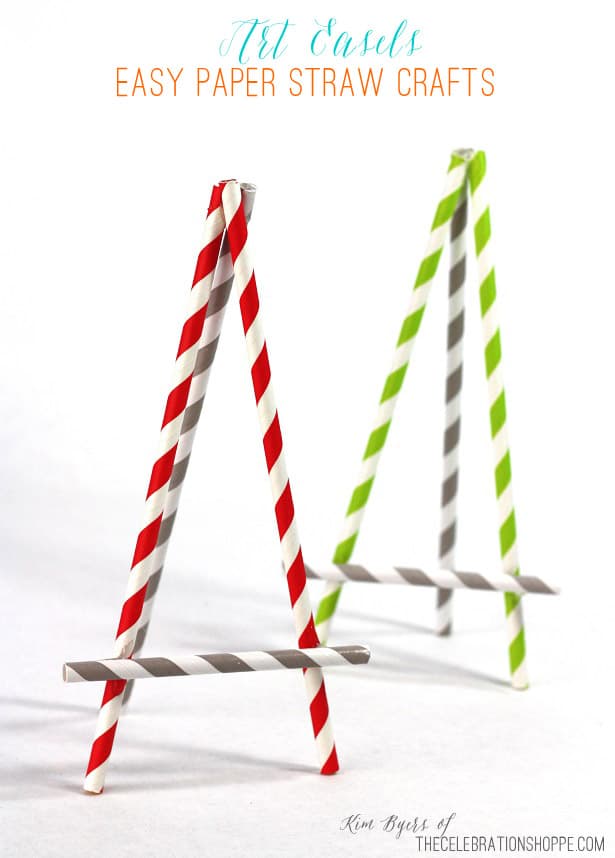 6. Straw Weaving from One Little Project
OK, who would have thought you could use straws to weave!? Seriously, straw weaving is such a cool concept! The straws make it quick and easy to weave a fun bracelet, necklace, or hairband. And all you need is yarn, straws, and tape!
I hope to see you joining the bandwagon of recycling drinking straws to save the Earth, save our future, and, save the vast lives living on it.
Learn how to make a resin straw coaster! It's an easy resin craft!
Add some pop to your party! These custom party blowers are an extra special accent at any affair and best of all you can alter the colors to suit your style.
Make an easy straw pan flute using a few drinking straws and tape. This is the perfect activity to accompany a lesson on the science of sound, our five senses, or music. Simply blow air through the straws and discover what melodies can be created!
This is such a simple project but looks like you spent forever on it!
I love the way the necklace hangs. After I completed it, I started thinking about using straws in different colors or using clear straws. I even worked with a hole punch and put holes in the straws and was able to put other straws through the holes and build structures, like you would with Tinker Toys.
Using nothing but neon cord and neon straws you can make these modern planters in just 15 minutes. So get ready to give your plants a heavenly hangout in no time!
15. DIY Pen Pot from Paper Crafter
Round up your stash of leftover straws and make a nifty pen pot to keep your desk in order. These nifty party accessories are a common household item and this quick project requires minimal supplies which makes it the perfect make if you're on a budget!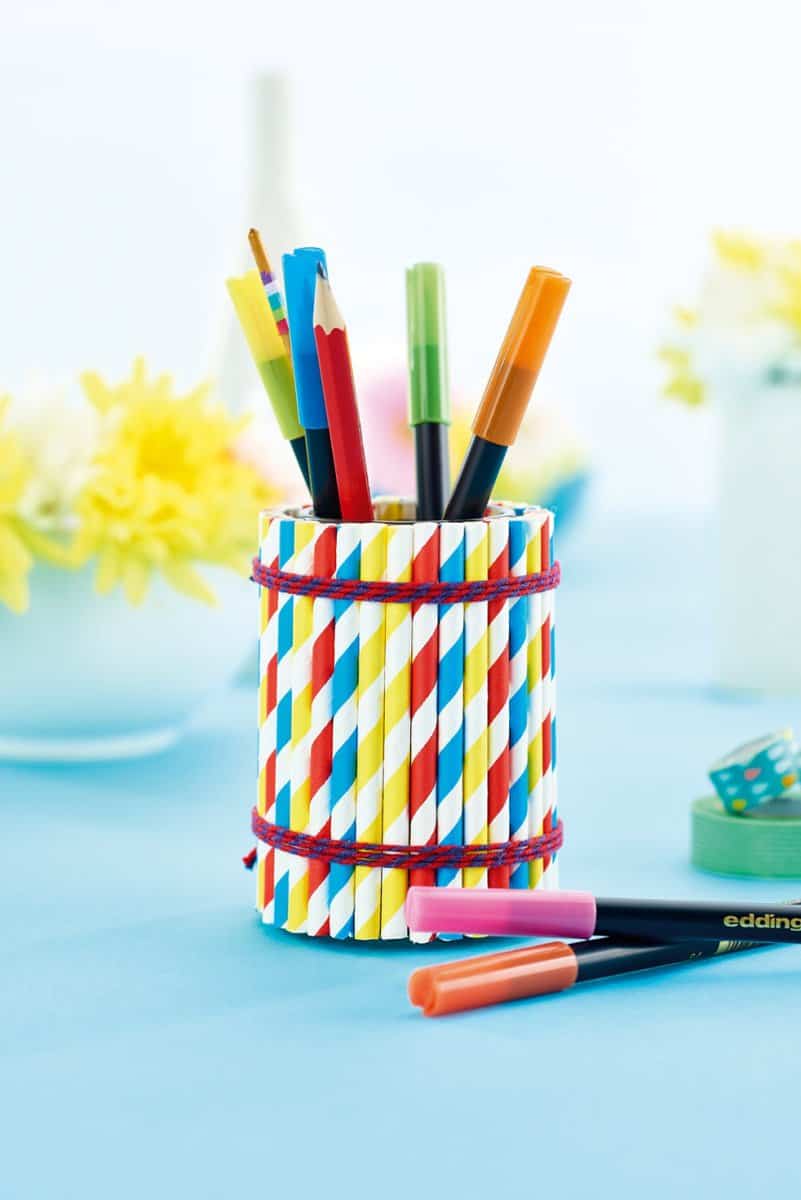 Want to give some pep to your interior decoration for a festive afternoon? With these original and colorful lampshades, the whole room is transformed. Easy to make, they only require a glue gun and striped plastic straws.
Here's an easy project that you can create in an afternoon using paper straws. Paper straw frames can be used as a decorative element at a wedding, shower, or party. Use them on food and sweet tables to let guests know what is being served.
Building a true geodesic dome out of straws involves some math. But don't be scared by that! I promise it's only one simple equation that you can do with a calculator! I also wanted to create a tutorial that makes it about as easy to make a geodesic dome out of straws as humanly possible. I think I got pretty close.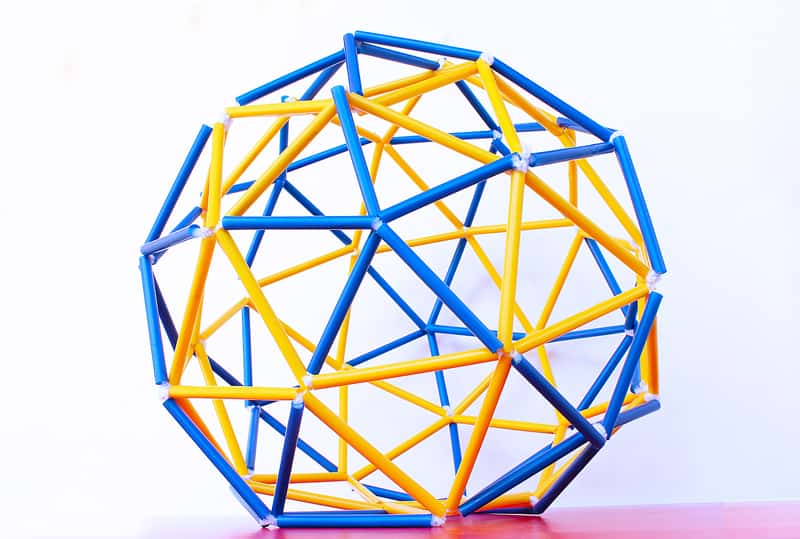 There's something about a rope wall hanging that's one part nostalgic and one part contemporary… and totally appealing to the hidden bohemian in me.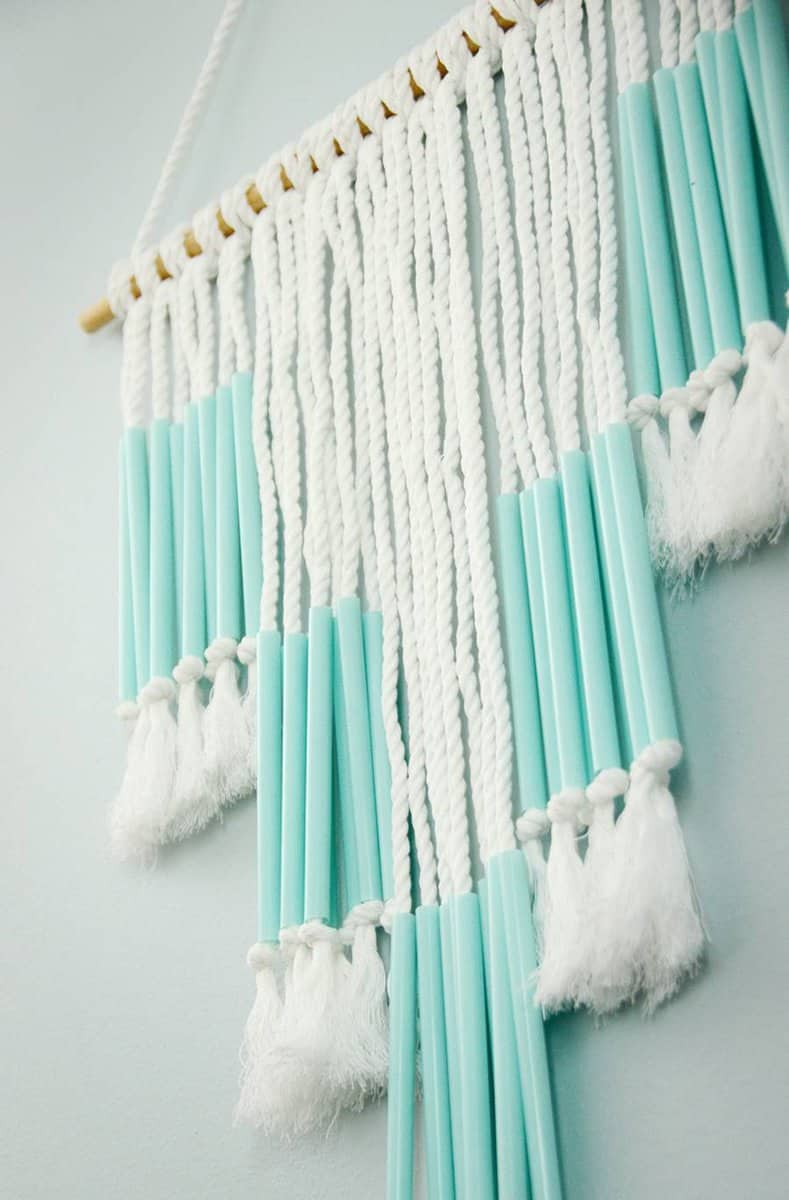 I love marble mazes. This is a project you can make with straws, glue, and a box lid.
What have you made using Drinking Straws?
Our Crafting Essentials List:
Title:
20 Easy Drinking Straw Crafts You Can Make At Home
Keywords:
crafts with straws
Last Updated:
August 9, 2023