Make Thanksgiving exciting for kids with 30 DIY Turkey Crafts. Ideal for family crafting, these fun projects add a special touch to the holiday!
Thanksgiving is a time of family, gratitude, and, of course, fun crafting!
This year, bring a little extra joy to the holiday with our collection of Thanksgiving crafts.
From colorful feathered friends to creative turkey-themed projects, these crafts are perfect for families to enjoy together.
Let's jump into the world of Thanksgiving crafting and make some unforgettable memories!
DIY Turkey Crafts:
Visit the website for the step-by-step tutorial. All links will open in the same tab.
1. Paper Turkey Sweet Treats from The Crafty Blog Stalker
Whip up adorable Paper Turkey Sweet Treats as thoughtful gifts for friends and family this Thanksgiving! How can you not love those googly eyes?
2. Turkey Treat Bags from The Crafty Blog Stalker
Create charming Turkey Treat Bags for Thanksgiving with this easy DIY project. Ideal for packaging delightful treats for your holiday guests.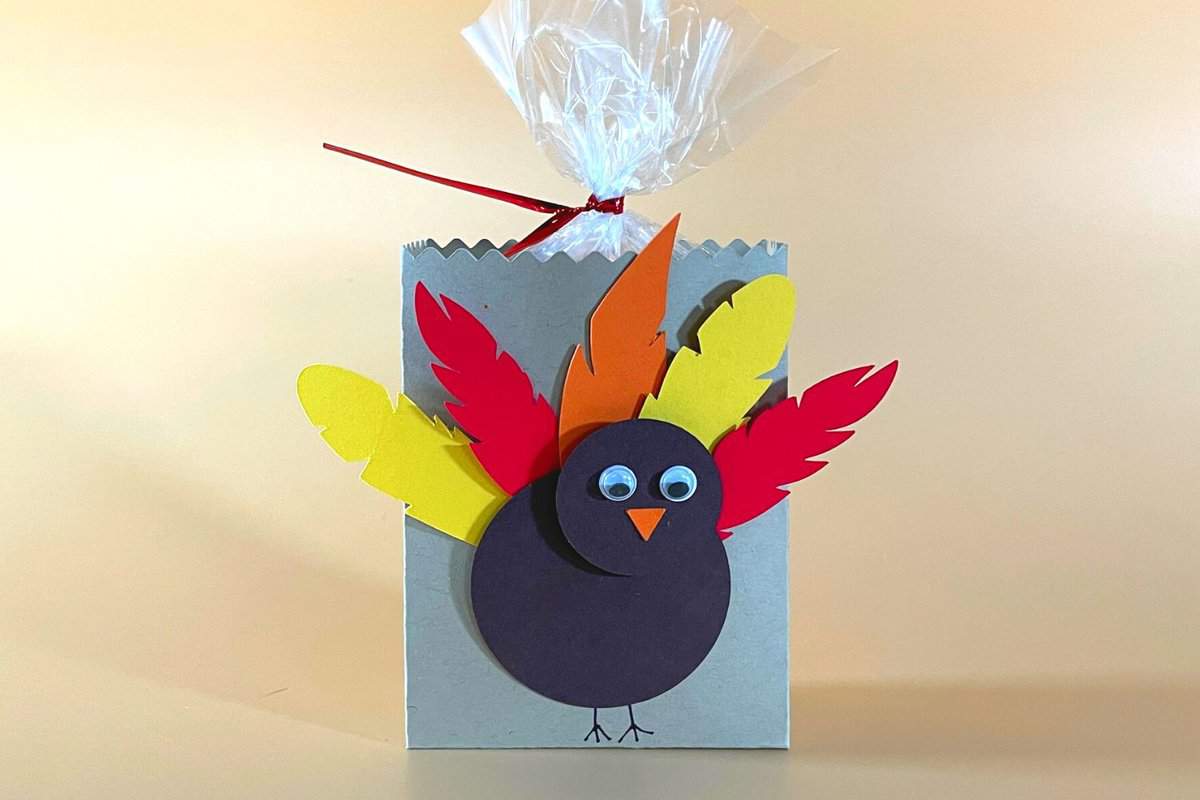 3. 3D Paper Turkeys from Twitchettes
Craft a charming 3D paper turkey with construction paper for a fun Thanksgiving table or hanging decor.
4. Paper Fan Turkey from A Girl And A Glue Gun
Create a delightful paper fan turkey, a craft that's sure to become a Thanksgiving favorite for years to come!
5. Turkey Headband from Mom Dot
Create a delightful Turkey Hat Thanksgiving Headband, an adorable craft with colorful feathers that's perfect for kids and easy for all to make this holiday!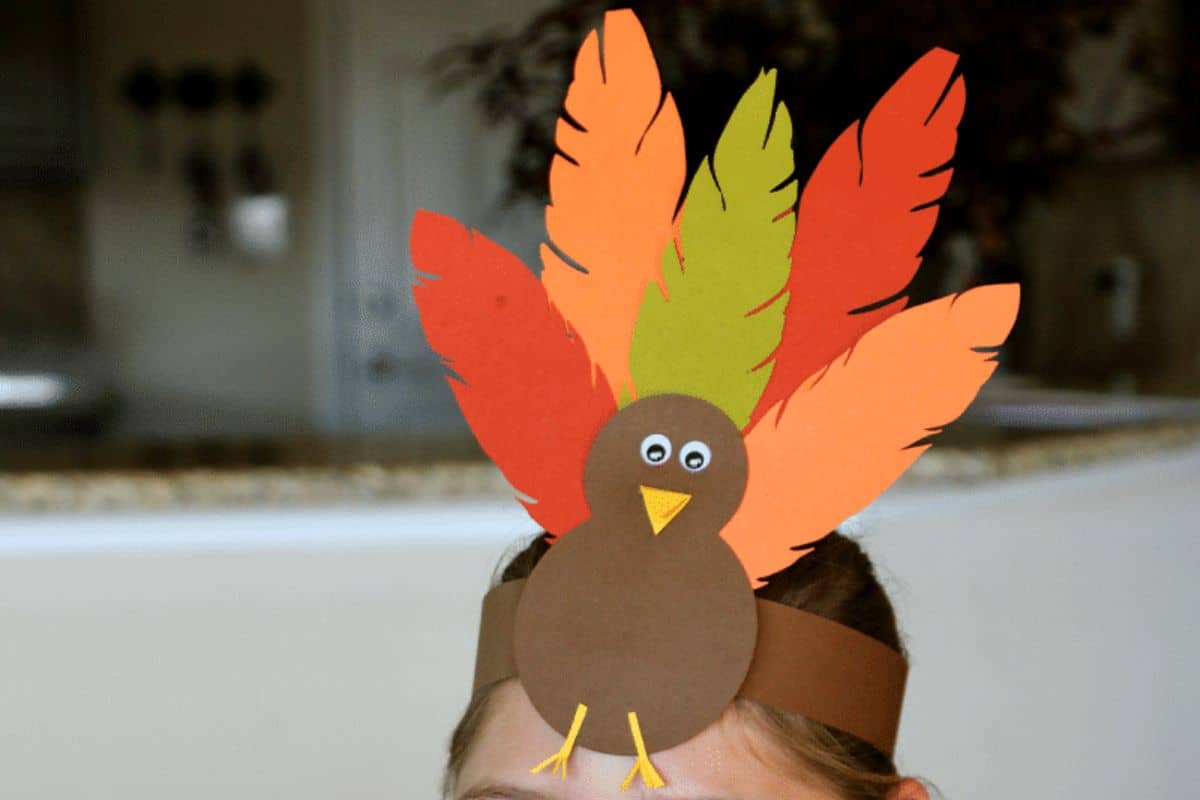 7. Silly Thanksgiving Turkeys from Eighteen 25
Delight the kids this Thanksgiving with Silly Paper Bag Turkeys! Perfect for table settings or as a crafty activity, they'll love making their own goofy gobblers.
8. Turkey in Disguise Printable from The Best Ideas for Kids
Dress up your turkey with our printable disguises! Choose from 8 outfits or create your own for a fun, creative activity. Perfect for kids' crafts!
9. 2x4 DIY Turkey from Keeping It Simple
Craft adorable Thanksgiving table settings with this last-minute 2x4 DIY Turkey project. Quick, cute, and perfect for enhancing your festive decor!
10. Crayon Turkey from Paging Super Mom
Craft adorable Crayon Turkeys with this fun and creative DIY project. Perfect for Thanksgiving decorations!
11. Cute Turkey Handprint Craft from Simple Everyday Mom
Delight in a handprint turkey craft with your kids - a fun and creative activity that captures precious memories.
12. No-Sew Sock Turkey from Easy Peasy and Fun
Create a charming No-Sew Sock Turkey, a delightful fall craft using spare socks. Perfect for gifting or home decor!
13. Wood Slice Turkey from Frugal Fun 4 Boys
Craft charming wood-slice turkeys for Thanksgiving - easy and delightful DIY fun for kids. Use floral wire for place cards or photo holders!
14. Turkey Popcorn Treat Bags from Jamonkey
Craft adorable Turkey Popcorn Treat Bags - a fun kids' activity and perfect for school parties. Simple to create and utterly adorable!
15. Painted Pinecone Turkeys from Live Craft Eat
Create a cute Painted Pinecone Little Turkey with colorful pinecone scales as feathers. A simple and fun craft project!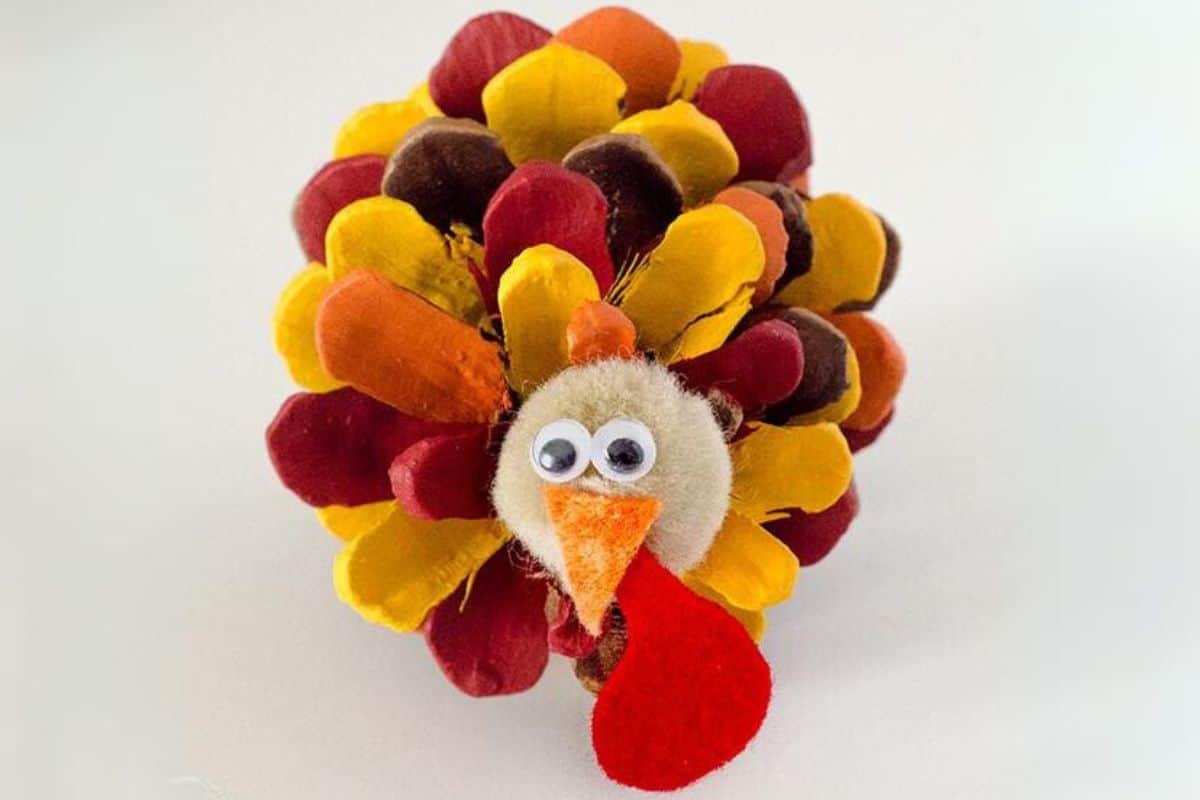 16. Turkey Treats from Bullock's Buzz
Prepare cute little turkey treats stuffed with candies for Thanksgiving festivities. Ideal for classroom parties and table decorations.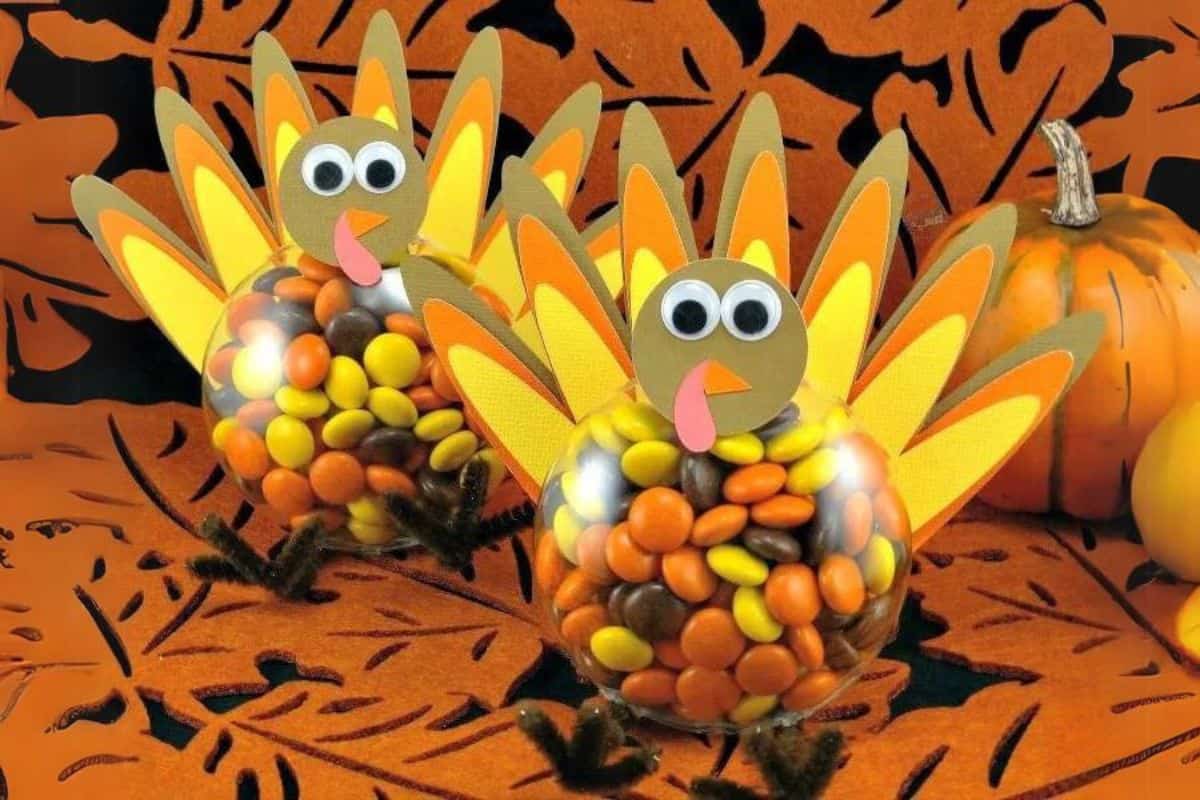 18. Turkey Shirt from Artsy Fartsy Mama
Check out the adorable Turkey Shirt I made for my daughter to wear on Thanksgiving! Perfect for festive holiday celebrations.
19. Turkey Hair Clip from Hair Bow Center
Get ready for Thanksgiving with this festive Turkey Hair Clip DIY! It's simple to make and adds a fun touch to your holiday look.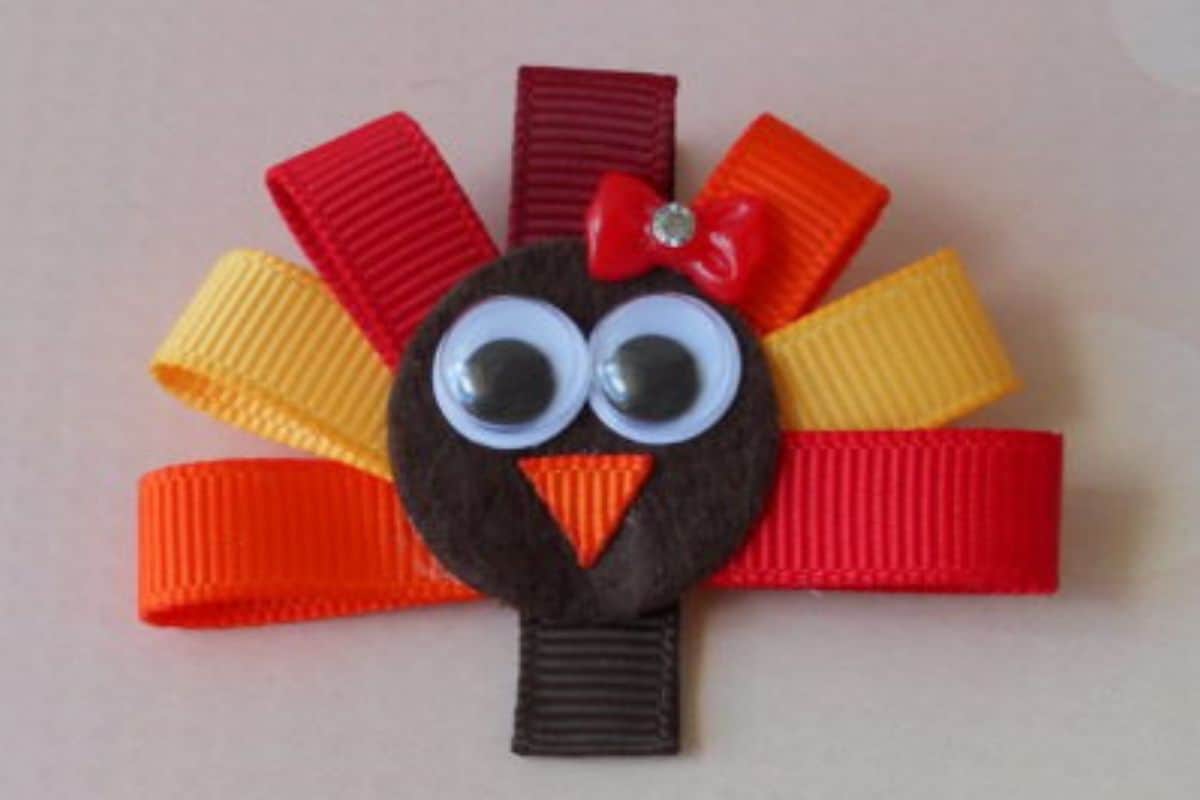 20. Turkey Treat Bags from Clean and Scentsible
Create adorable Turkey Treat Bags for Thanksgiving! These fun and festive treats are perfect for decorating your table or giving as gifts.
21. Turkey Feather Pens from The Craft Patch
Craft these charming turkey feather pens for your Thanksgiving table. Encourage guests to jot down what they're thankful for in style!
22. Turkey Windsocks from Happiness is Homemade
Craft these adorable turkey windsocks from recycled tin cans, ribbons, and craft supplies for a delightful Thanksgiving kids' activity.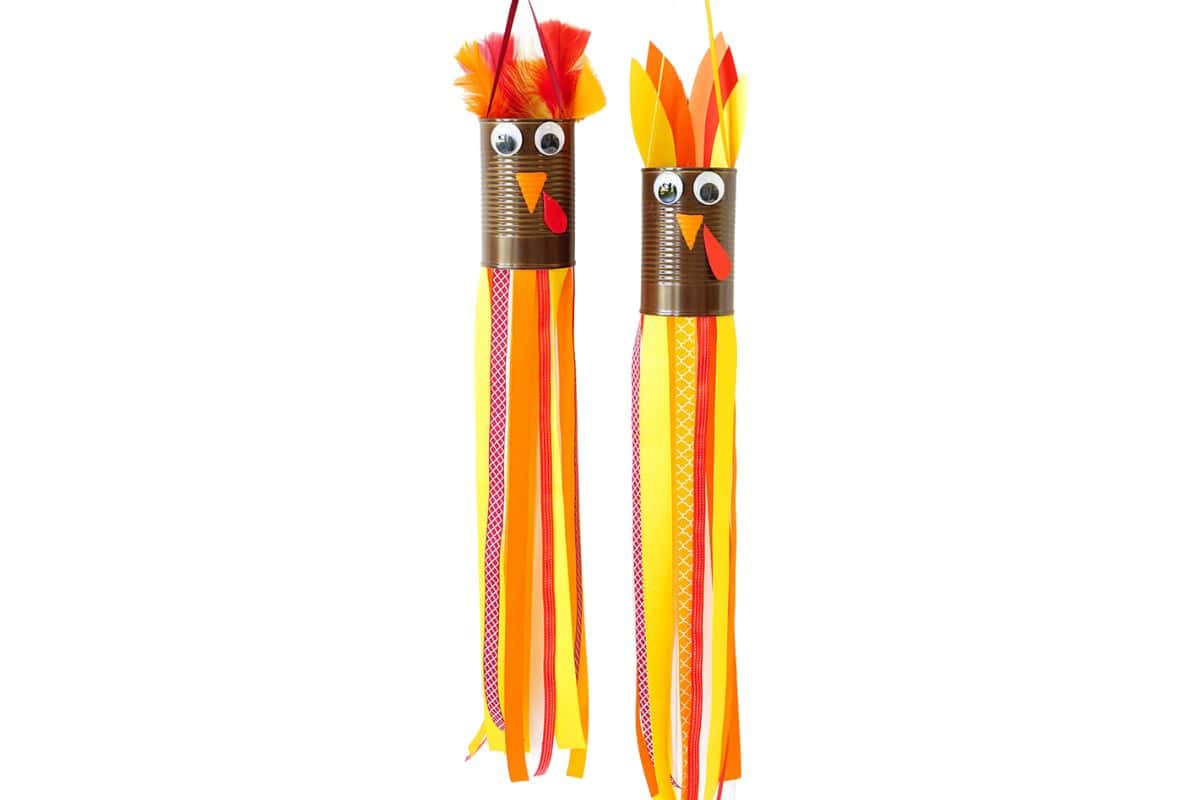 23. Block Turkey from Artsy Fartsy Mama
Enjoy crafting these cute block turkeys with friends for a fun and creative project. Each one turns out uniquely charming!
24. Turkey Handprint T-Shirt from 104 Homestead
Create a cherished fall memory with your child by crafting this cute turkey handprint t-shirt and preserving their handprint for years to come.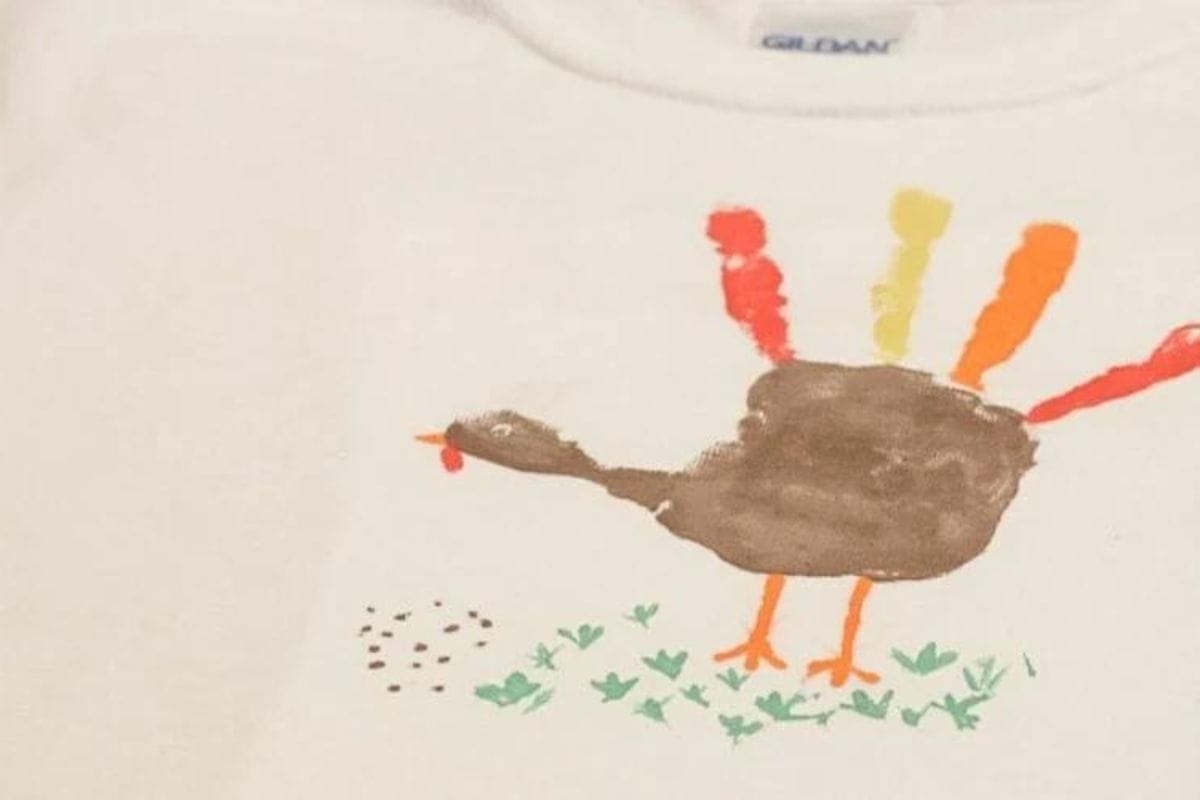 25. Turkey Pear Craft from Desert Chica
Craft a delightful turkey pear with your kids, a fun and educational project suitable for preschoolers to middle schoolers.
26. Turkey Lollipops from Happiness is Homemade
Whip up these adorable turkey lollipop Thanksgiving treats in under 5 minutes! A festive, family-friendly delight for Thanksgiving!
27. Turkey Headband Template from Made in a Day
Elevate your Thanksgiving with this free printable template to make a Turkey Headband Template. Download and create a delightful DIY project for the kids' table!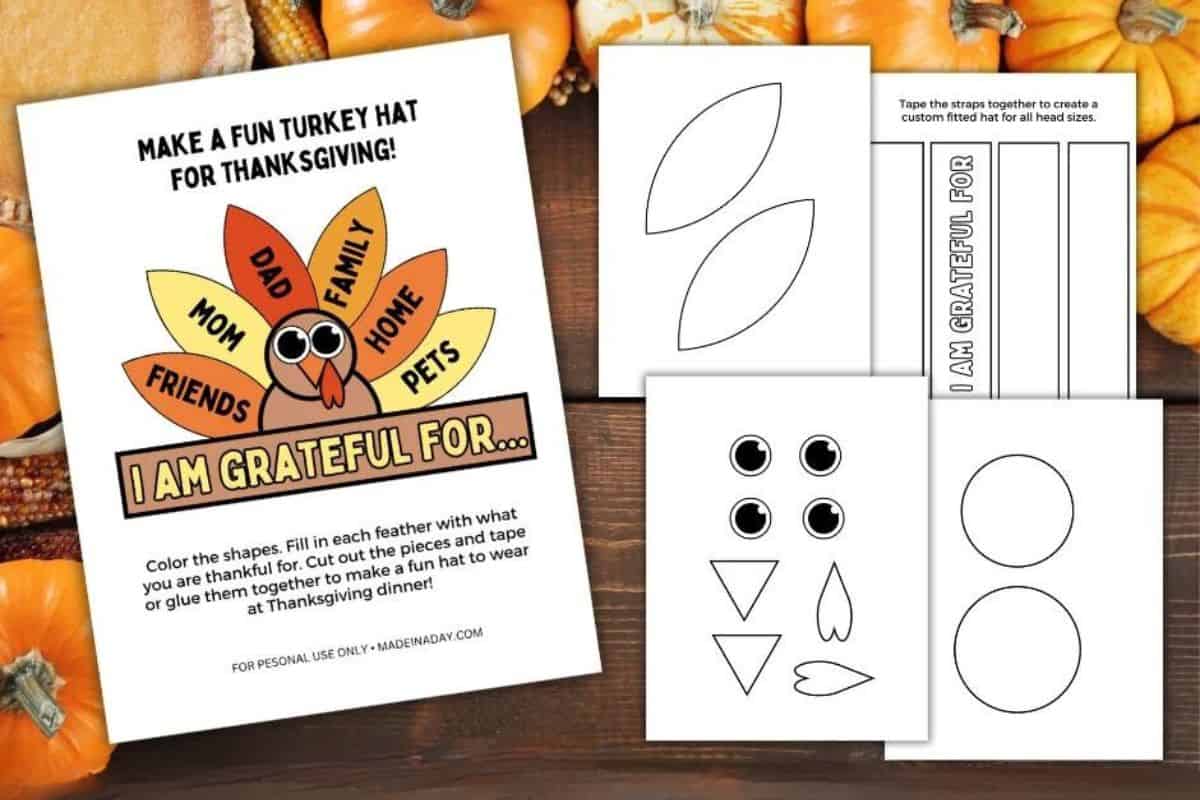 28. Craft Stick Thankful Bucket from Creatively Beth
Craft a Dollar Tree DIY Thankful Turkey Bucket for Thanksgiving! Quick, easy, and kid-friendly. Add names for cute place cards.
29. Turkey Magnets from That's What Che Said
Get creative with these adorable turkey magnets for Thanksgiving. Use dollar store faux leaves and simple craft products to make your own!
30. Easy Turkey Paper Bag Craft from Play Party Plan
Create cute turkeys with your kids using this easy and budget-friendly paper bag craft. Perfect for Halloween or anytime!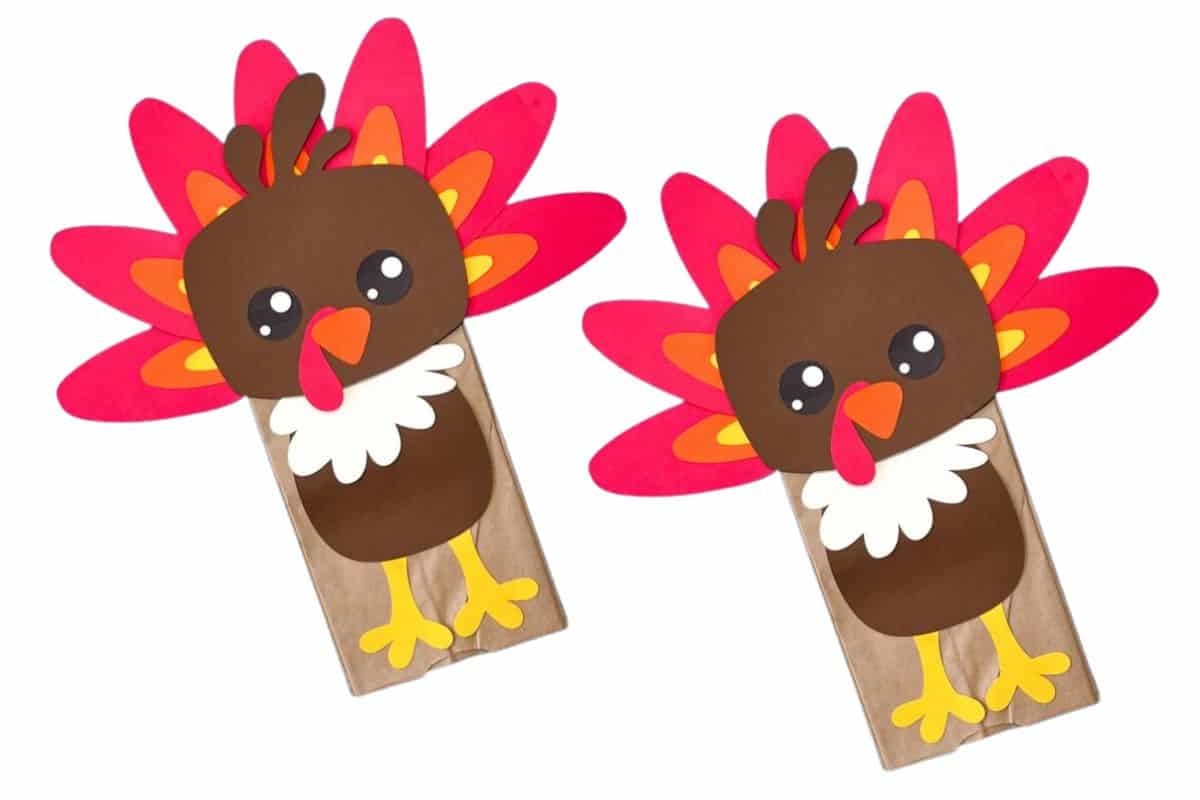 Which DIY turkey craft is your favorite?
Our Crafting Essentials List:
Title:
30 DIY Turkey Crafts for Kids this Thanksgiving
Mentions:
Crafts for Kids
Last Updated:
November 13, 2023