Decorating ceramic plates with the kids is a handmade craft that everyone will love. Keep your kid's artwork on marker plates!
Have you seen all of those fun sharpie projects on ceramic mugs, ceramic plates and just lots of ceramic stuff? I have seen a lot of chatter about baking sharpie markers onto ceramic items and if it really works. So I am putting it to the test.
My kids were very excited about the idea too so I went to the local Dollar Store and bought 4 white ceramic plates.
Supplies Used to Make Marker Plates
Some links may be on similar items when exact items couldn't be found online.
How to Make Marker Plates with Sharpies
To begin, make sure the plates are nice and clean from and smudges. The best way to do that is to wipe the plates down with Isopropyl Alcohol.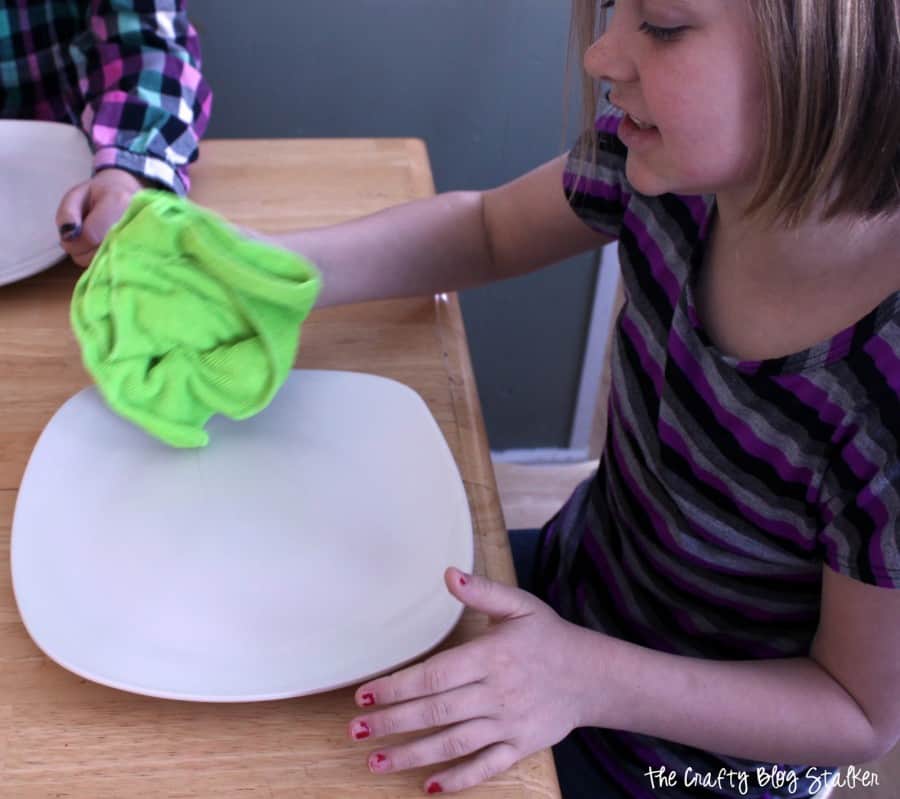 Then, begin coloring! Yup, it is really that easy! Each of my kids took a different approach with their own favorite theme.
While waiting for everyone to finish we had some fun posing for the camera and dancing.
Bake the Sharpie Plates
Put the finished plates in the oven set at 350 degrees for 30 minutes. After the 30 minutes, I turned the oven off but left the plates inside to cool in the oven, leaving them there for several hours.
When the plates were completely cooled we all had a good laugh as we were pulling them out of the oven. A lot of the colors had changed quite drastically. My daughter's blue sky turned a weird green and a lot of other colors became much darker as well.
They were all very excited to use them the next night at dinner. So, of course, they got dirty and were put in the dishwasher.
After the first trip through the dishwasher, there were a couple of spots that were coming off. But the second trip proved that this method is not permanent. At least not the way that I did it.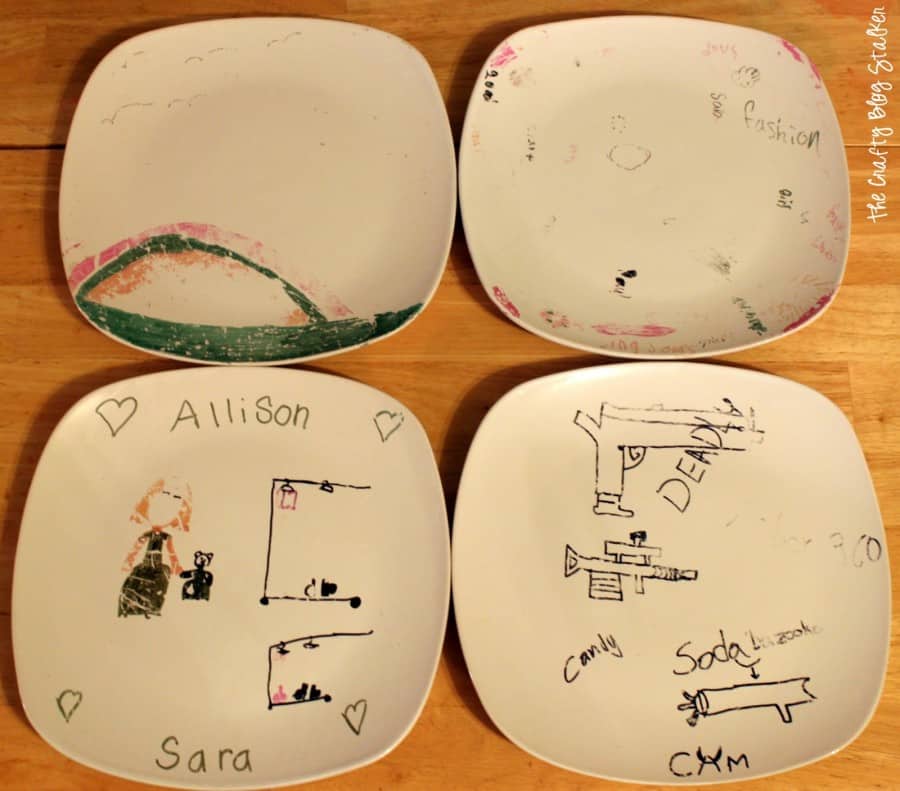 I really am bummed because I thought this would be a great way to keep their artwork and make it fun.
So, I did not find success with the Sharpies and my ceramic plates, but if any of you know a better way that it DOES work, I would love to hear.
Update on Sharpie Markers
I have learned that I used the wrong Sharpie Markers. I should have used the Oil-Based Sharpie Markers. Hand washing is advised over the dishwasher to make the designs stay even longer.
What colors and or designs would you color onto a plate? Share and leave a comment below!
Follow me on Pinterest and you can see all the DIY projects I'm pinning!
You Might Also Like These Tutorials:
Follow The Crafty Blog Stalker