Making Sharpie Plates with the kids is a keepsake craft that everyone will love. Below is the tutorial along with food safety information.
Recently on Pinterest, I have been seeing lots of writing on plates with permanent marker projects.
The two biggest questions with these projects are, Is it permanent? And is it food-safe?
Today we are doing a Sharpie Marker Plate tutorial and putting the finished plate to the test. As well as doing a little research on the safety of actually eating off of the plates.
Are Plates with Sharpie Food Safe?
We figured the best place to research this matter was to go to the source.
On the Sharpie Website, it states...
"While Sharpie markers are AP-certified non-toxic, we do not recommend using them on areas of items that may come in contact with food or the mouth. Sharpie has not been tested as an oven-proof product and should not be used anywhere where a consumer could possibly ingest the ink. Sharpie markers are only recommended for use on ceramic or glassware when the product is being used for decorative or display purposes."
Of course, this was looked up after we made our plates and used them a couple of times.
Yup, the best mom award goes to me!
Supplies You'll Need to Create this Project:
This post contains affiliate links.
How to Make Marker Plates with Sharpies:
To begin, make sure the plates are nice and clean from smudges. The best way to do that is to wipe the plates down with Isopropyl Alcohol.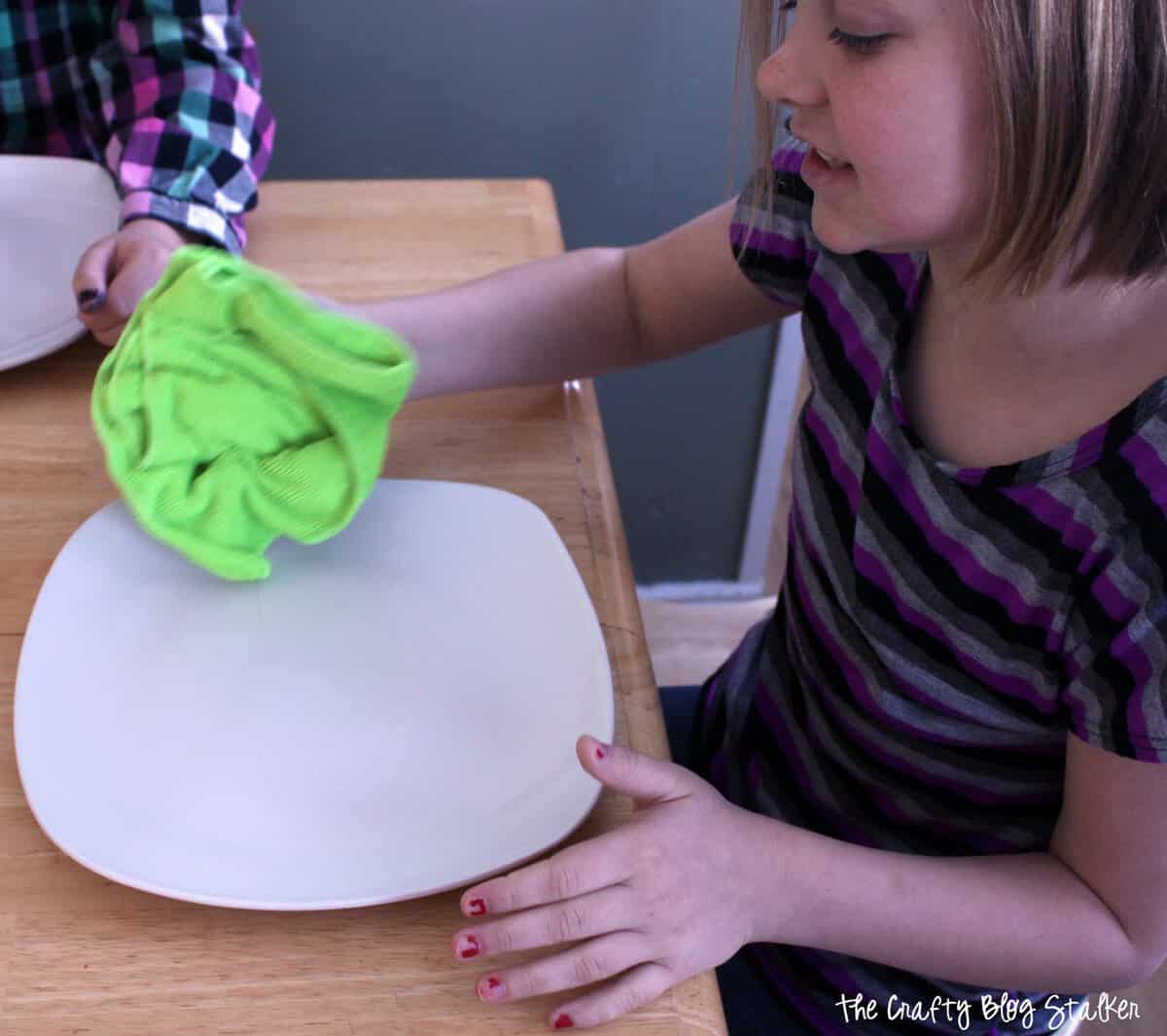 Next, begin coloring! Yup, it is really that easy!
Each of my kids took a different approach with their own favorite theme.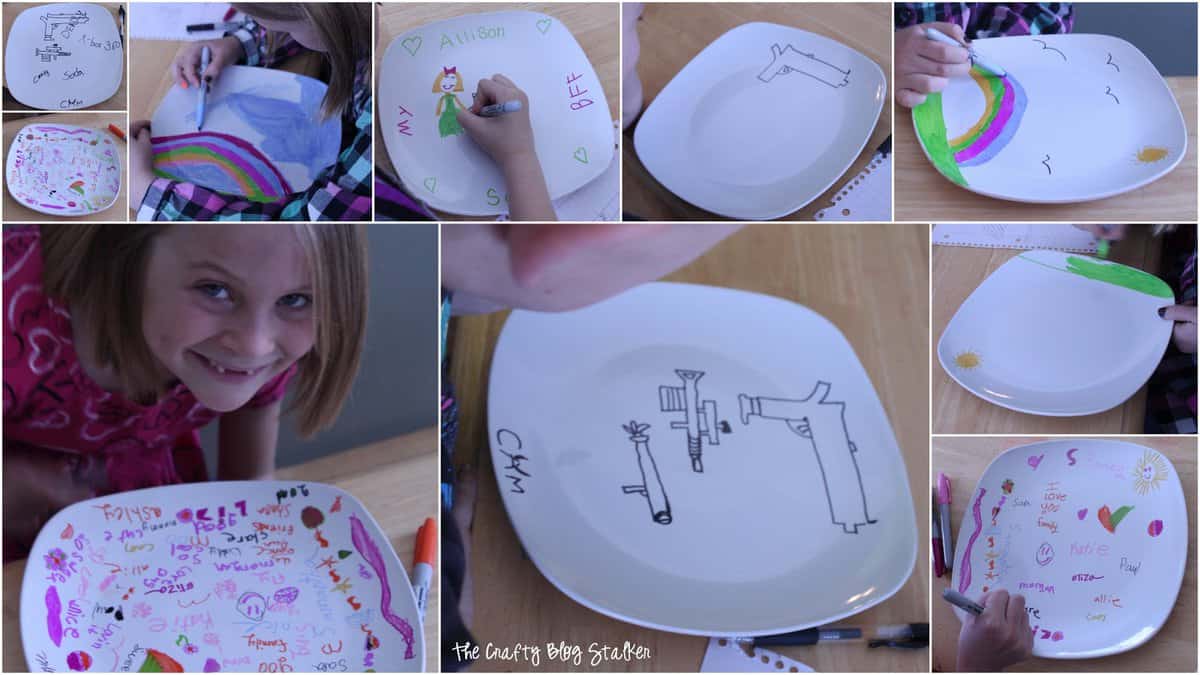 While waiting for everyone to finish we had some fun posing for the camera and dancing to music.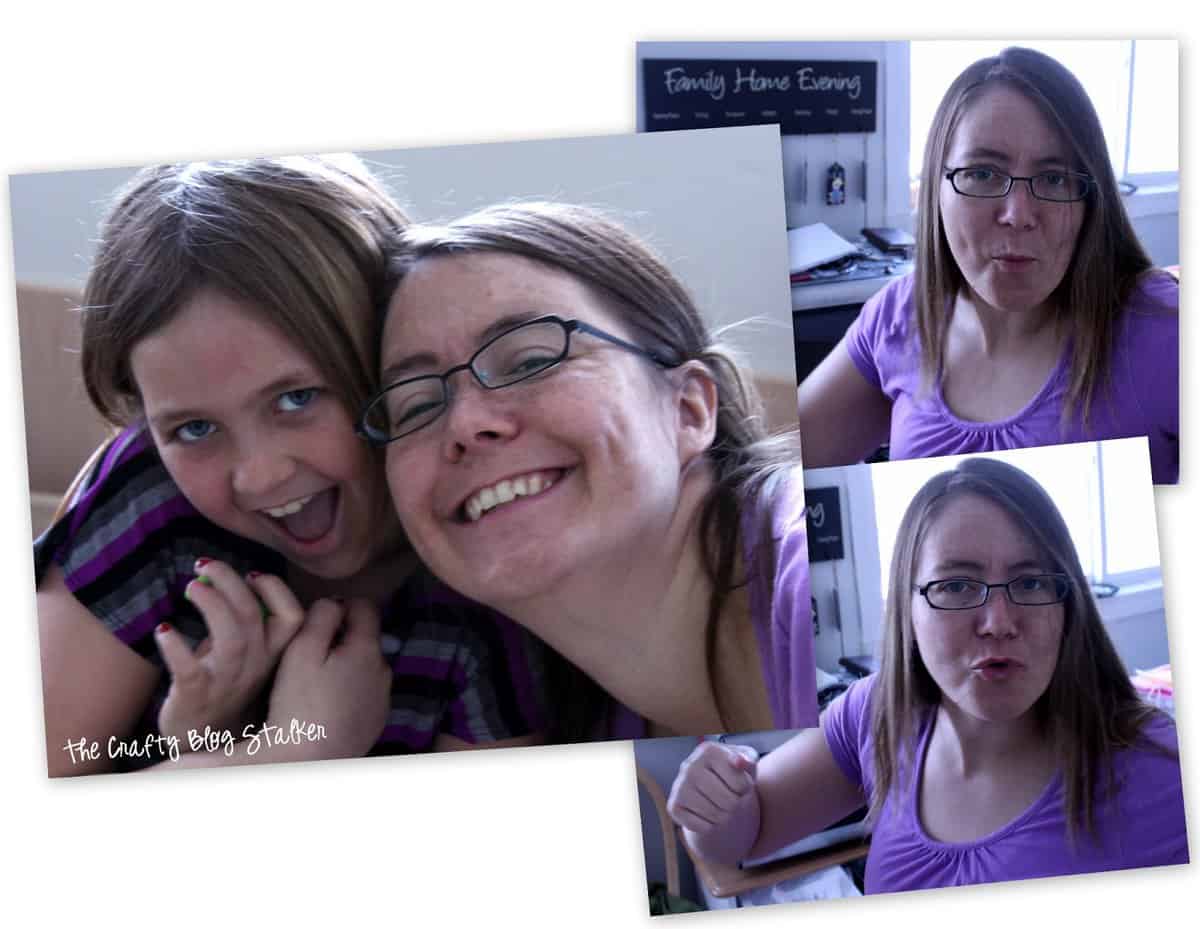 How Long Do You Bake a Plate with Sharpie Marker:
Place the finished plates in the oven set at 350 degrees for 30 minutes.
After 30 minutes, I turned the oven off but left the plates inside to cool, leaving them there for several hours.
When the plates were completely cooled we all had a good laugh as we were pulling them out of the oven. A lot of the colors had changed quite drastically. My daughter's blue sky turned a weird green and a lot of other colors became much darker as well.
Are Plates with Sharpie Permanent?
The kids were all very excited to use them that night with dinner. So, of course, they got dirty and were put in the dishwasher.
After the first trip through the dishwasher, there were a couple of spots that were beginning to come off. But the second trip proved that this method is not permanent and not dishwasher safe. At least not the way that I did it.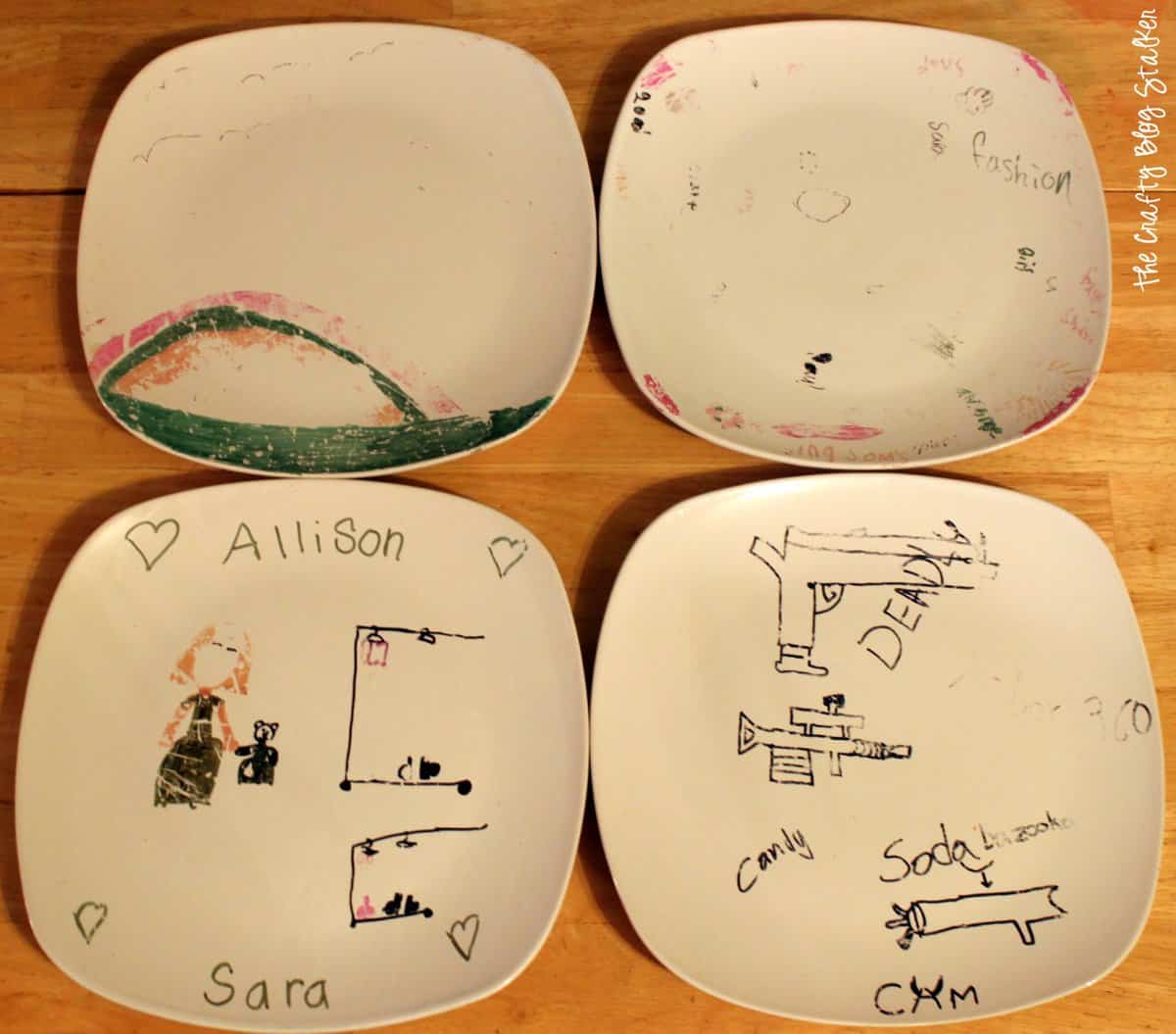 We were all bummed about our plates. I thought this would be a great way to keep their artwork and make it fun, but it did not work. ?
Our Conclusion:
This was a fun craft project to do with kids, and could still be a fun way to keep their artwork, but this method is not permanent and not food-safe.
Plates with Sharpie Marker should not be used to eat off of, but you could put them in a Display Plate Holder to keep the artwork safe.
Since making these plates I have also been told that we used the wrong Sharpie Markers. We should have used the Oil-Based Sharpie Markers, but these are not deemed food-safe either.
Also, hand washing is advised over the dishwasher to make the designs stay even longer.
When you make a Sharpie Plate or Mug, please share a photo. I'd love to see what you made!
Our Crafting Essentials List:
Title:
How to Make Sharpie Plates and Is It Permanent
Mentions:
Crafts for Kids, Dollar Store Crafts
Last Updated:
September 12, 2023