Heat Transfer Vinyl is a great way to customize your t-shirts and personalized your wardrobe. Find cute designs and learn how to apply HTV to shirts here. This post contains affiliate links.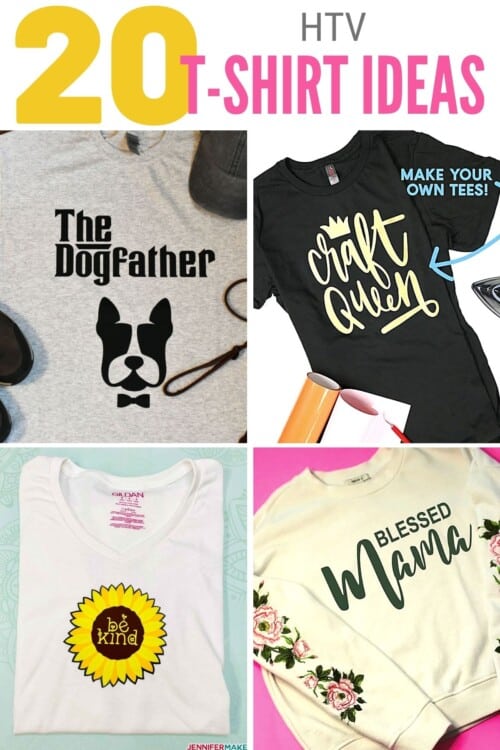 There is nothing better than wearing your favorite t-shirt. You know the one. It fits you perfectly, is super soft and comfortable, and the saying or picture on the front fits your personality perfectly.
If you are searching for that perfect design, I've got you covered. These tutorials also share how to apply heat transfer vinyl onto a t-shirt.
So whatever you're looking for, this post is here to help!
More Cricut Craft Tutorials:
The Cricut is our very favorite crafting tool, so naturally, we have shared lots of Cricut tutorials. Like Oh Hello Porch Sign, Bonus Mom Keychain, and Paper Flower Shadow Box Decor.
Be sure to look around the blog for more Cricut craft tutorial ideas!
What is the difference between HTV and Iron-on?
It can be confusing when you hear different terms used for the same thing, but Heat Transfer Vinyl and Iron-on are the same.
It is a material that will adhere to a surface when heat is applied.
Since many use an iron to heat up the material, it got the nickname iron-on, but the material's proper name would be Heat Transfer Vinyl or HTV.
Regular vinyl is basically a sticker sheet and not permanent on fabric, so make sure you are using HTV when applying it to fabric.
What Shirts are best for vinyl?
You can apply HTV to just about any fabric. But there are 2 factors to look at.
How will the material hold up to heat?
How will the material hold up to stretching?
Since heat is used to apply the heat transfer vinyl, the fabric needs to hold up to an iron. If it is a fabric that will melt under high heat, I would not recommend that material.
And if the material will be stretched during use, it will stretch unevenly after the heat transfer is applied, and can cause the HTV to curl.
The most standard t-shirt material used is cotton or poly blend, but feel free to experiment if you have a different idea in mind.
Why won't my vinyl stay on my shirt?
If you have made shirts before and gotten frustrated when the HTV starts to peel, there are 3 reasons why this could have happened.
A poor-quality HTV was used.
A clothing iron was used to apply the HTV and not enough heat and or pressure was used on the design.
The shirt was not washed inside out.
When making your own shirts make sure you are using a high-quality HTV. My favorite is Cricut Iron-on.
Professional heat presses can be expensive, but they really do help the HTV material adhere better to the fabric over a regular clothing iron. A heat press provides even pressure and the exact heat needed. My favorite is the Cricut EasyPress.
Always wash your HTV shirts inside out, that way the vinyl won't catch on all of the other things that are in the washing machine and dryer.
Vinyl Shirt Ideas:
Visit the website for the step-by-step tutorial.
Watch the Star Wars Force Awakens movie in style with this DIY Star Wars Storm Trooper T-shirt.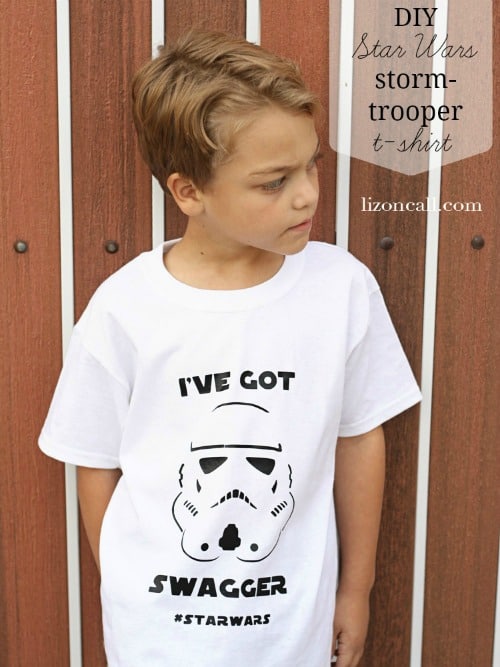 How to make trendy t-shirts using iron-on vinyl and Cricut. Wear your favorite movie quotes or design from scratch.
The idea that I had in my mind was a little different, but when I sat down and started creating this, it evolved, and I adore the way this shirt turned out!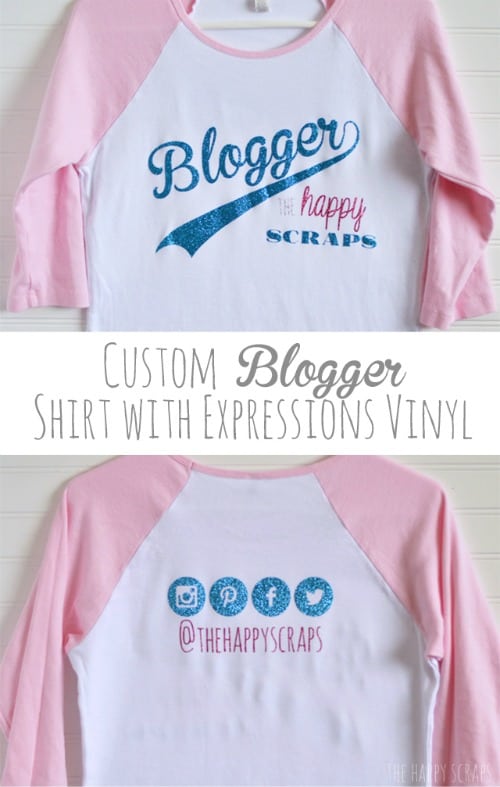 I thought it would be fun to make a t-shirt since I love to make customized shirts. They are easy and quick to make, and who can't use more shirts?! One of my favorite spells from Harry Potter is 'Expecto Patronum' so I chose to add a stag to my shirt.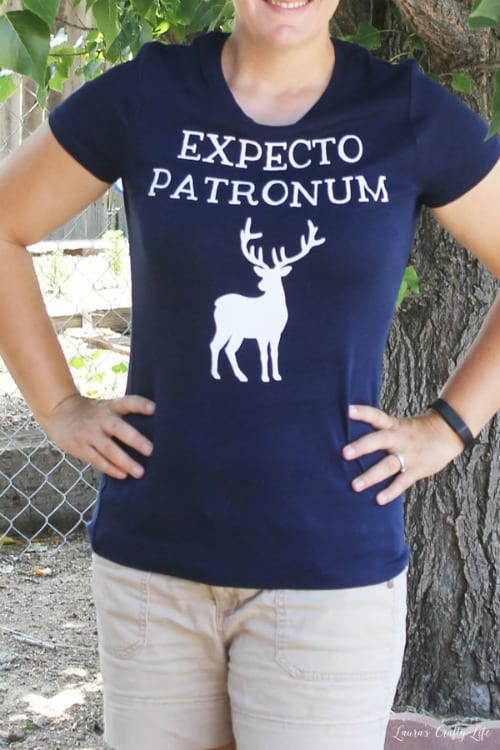 My little diva has become quite the unicorn fan. When I asked her what kind of shirt we should make, she didn't even hesitate to answer with "A pink, sparkly unicorn, of course!". How could I say no to that?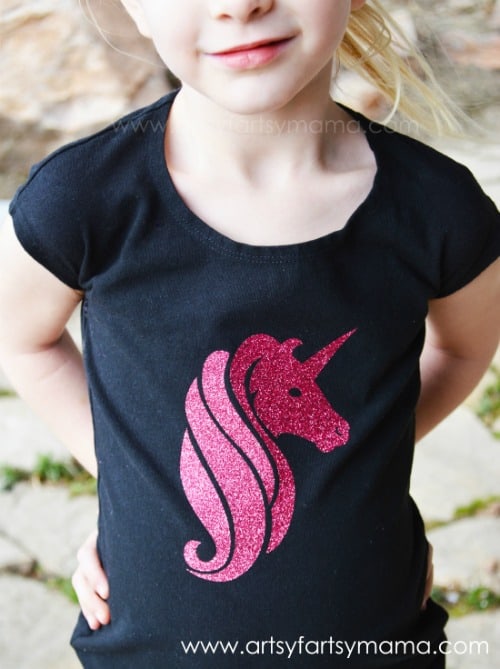 Cricut shirt-making is one of the best ways to use an electronic cutting machine. Learn how to make t-shirts with a Cricut from beginning to end!
7. Minion Shirts from Housewife Eclectic
We made each of the girls a shirt, so they could be Grandma's Little Minions. Follow these instructions to make a shirt of your own, using my designs.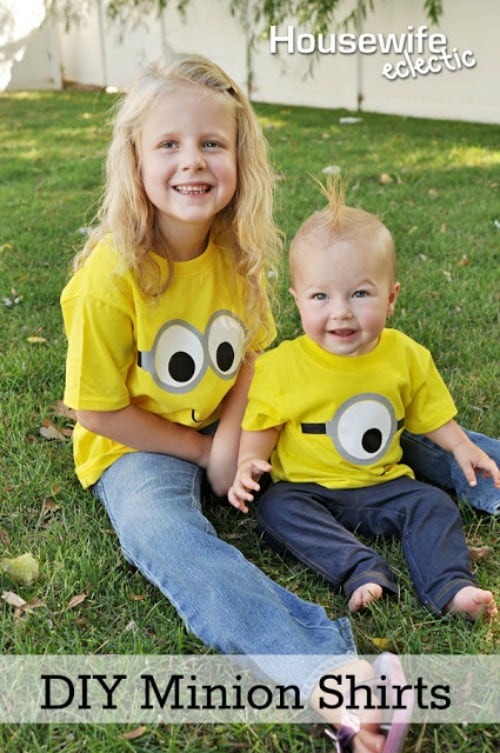 The other day my girls asked if they could make themselves a Harry Potter shirt. They did a great job from conception to execution, and so I wanted to share with you their DIY Harry Potter t-shirts.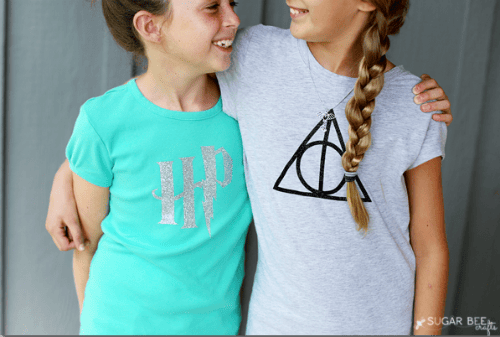 Mermaids are making a splash all across the craft and fashion world, and it's perfect timing as we can finally start thinking about warmer spring weather! Start thinking about who you know who'd love this shirt.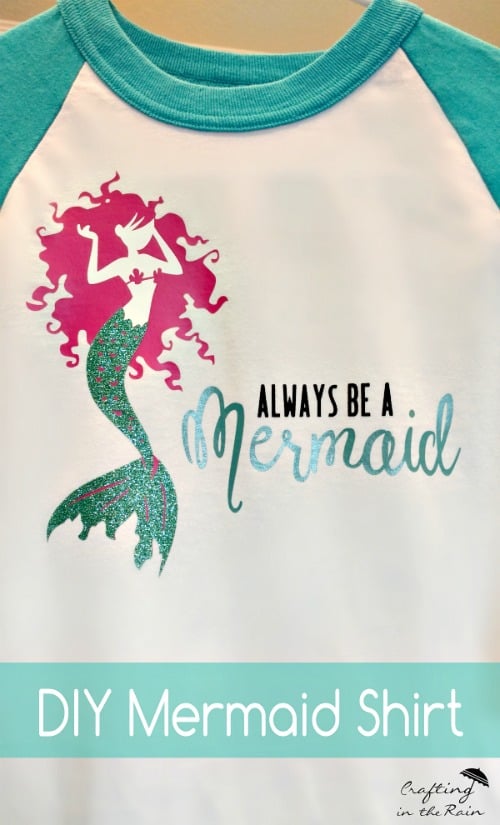 11. Be Kind from Chaos is Bliss
It's a simple, two-word phrase that has been whispered in your ear since you could walk … "Be kind." And yet those two words have had new life breathed into them with a #Kindness movement over the last several years.
12. Heart Shirt from A Pumpkin & A Princess
One of the best things about having a girl is making her cute clothes for every season and holiday. Another thing I enjoy making for my daughter are shirts, especially holiday shirts. My new favorite way of making shirts is by using t-shirt vinyl.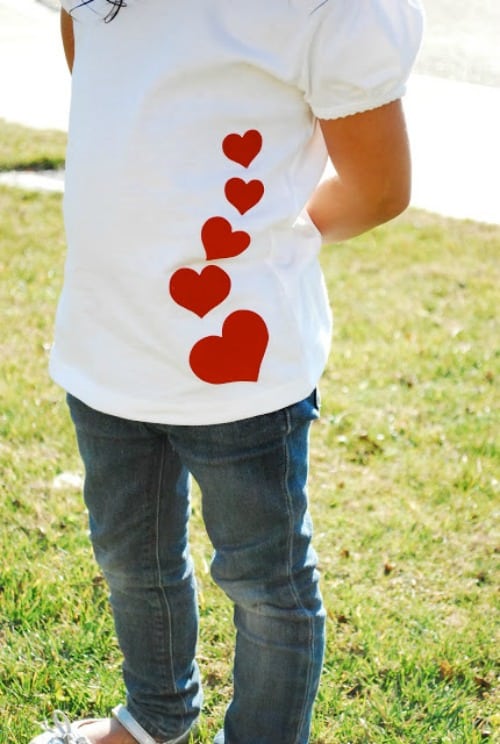 I had seen a similar shirt for sale in some catalog that came in the mail and thought it was really cute. So cool, the idea was set. I hit Walmart and bought a cheap sweatshirt.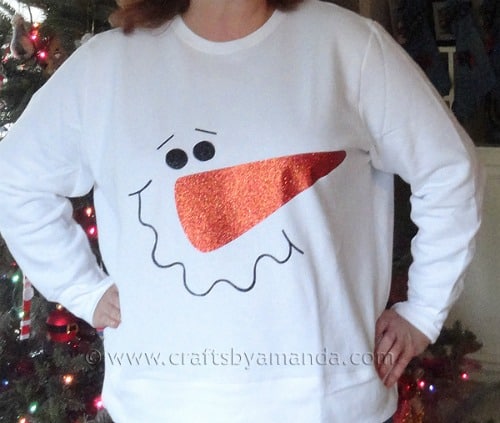 I absolutely love creating for my daughter, but when she lights up after seeing the project, I get giddy! This DIY Watercolored T-shirt project is probably the most she's ever loved something I've made for her.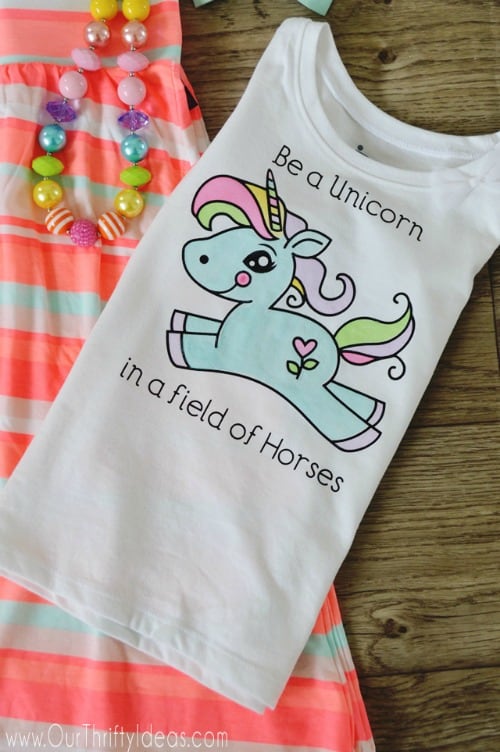 I love having the ability to make a custom shirt for anyone in just a few minutes! I did most of this particular project on my phone app waiting for my kiddos' bus. So simple!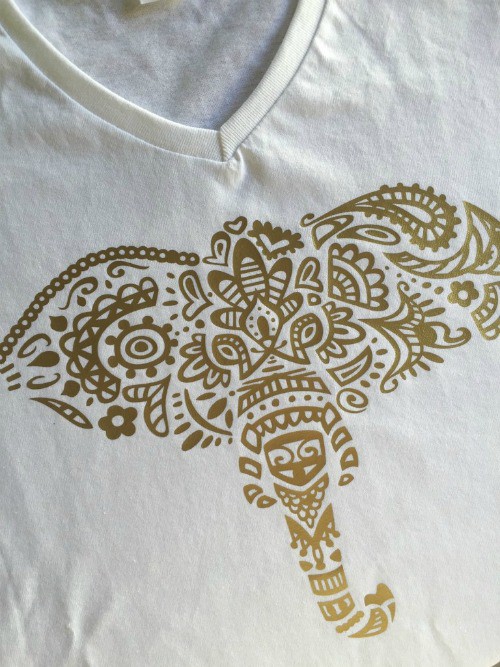 I have been crushing on everything gold and geometric lately. I've been using it in our home decor, new accessories, and of course on our clothes! Finding trendy clothing for kids can add up quick, so we decided to design our own Geometric Heart T-Shirt for her to wear instead! It was so easy to make, and I promise you can do it, too.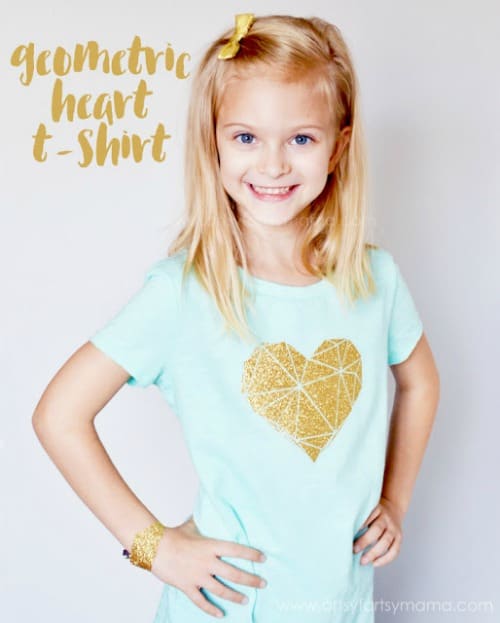 I'm a sucker for a workout tank top with a funny quote. I mean, come on! This is the BEST workout tank because it's so darn cute! This funny women's tank was made with my Cricut and I'm OBSESSED! Huzzah for a new workout tank top!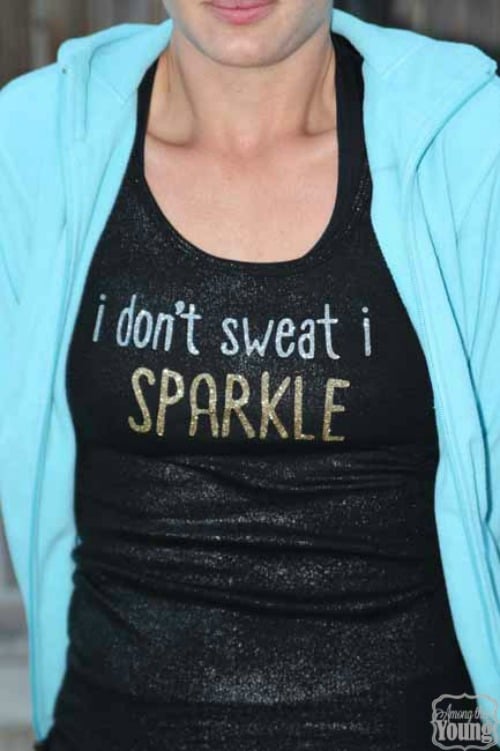 Learn how to cut and layer iron-on vinyl t-shirts with success! This step-by-step tutorial guides you through the entire process of making beautiful and colorful layered HTV shirts.
19. The Dog Father from The Canine Creative
Learn how to cut HTV on your Cricut as well as tips for layering HTV, placing it on a t-shirt, and caring for it. In honor of Father's Day, we are recognizing all the dog dads out there with this fun t-shirt design! "The Dogfather" SVG used in this tutorial is free for personal use!
Learn how to make vinyl shirts with iron-on vinyl! This step-by-step guide will teach you exactly how to use heat transfer vinyl, and you will be making custom tees and more in no time!
Are you going to make one of these fun t-shirts? We'd love for you to share a photo so we can see it!
Our Crafting Essentials List:
Title:
20 Heat Transfer Vinyl Shirts With Cute Designs Great For Beginners!
Mentions:
Cricut Crafts, T-shirt Designs
Keywords:
vinyl shirt ideas
Last Updated:
August 9, 2023