How to make trendy t-shirts using iron-on vinyl and the Cricut. Wear your favorite movie quotes or design from scratch. An easy DIY craft tutorial idea. Products used were given by Cricut, but all opinions expressed are 100% my own.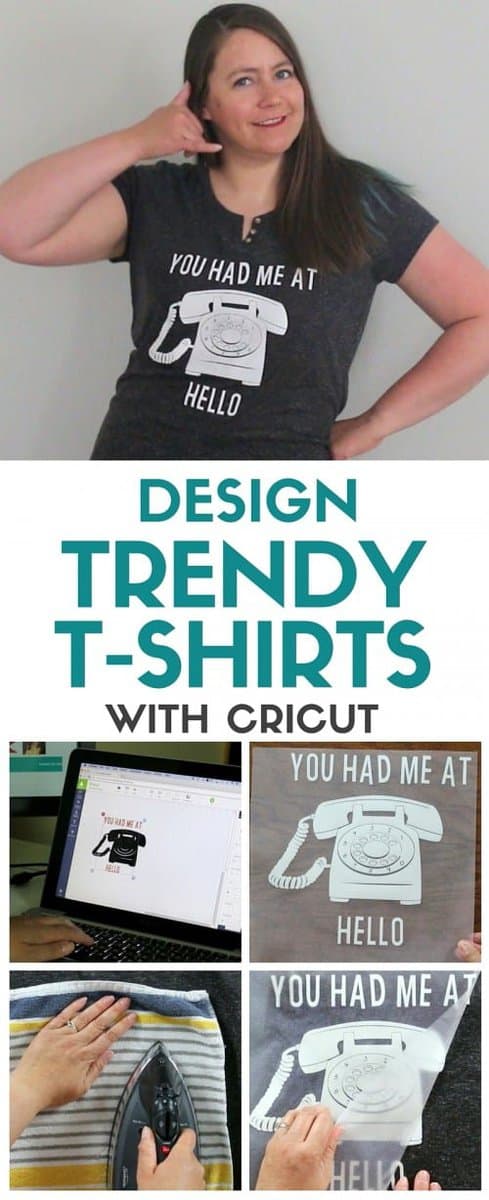 Have you noticed that T-shirts can be so creative, hilarious and even sometimes even true? I love the t-shirt trend that is going on right now and there are so many great ones out there. I was tickled pink when Cricut asked me to participate in a T-shirt Design Contest. That meant I got to do a couple of my very favorite things, create a tutorial for you, make something super cute and then I get to wear it!
Supplies Used: Some links may be too similar items when exact items couldn't be found online.
I actually designed a total of 7 trendy t-shirts but narrowed it down because some were better than other. I then put a shout on social media and asked for votes on which one was their favorite.
Number one is very niche and because of my occupation, it was one of my favorites but didn't get any votes. Two and three were super close with only one vote apart. The sad thing for me is number 4 got ZERO points! OK, seriously people?! This is hilarious but only if you know the whole movie quote. Maybe that's why it's not funny. It's okay, I'm still standing by the fact that I'm hilarious.
I took the trendy t-shirt design with the most votes and used that to create the tutorial today.
I do have a video if you would prefer to watch the tutorial. If you like my video subscribe to my YouTube Channel so you don't miss out on any future video tutorials!
Click through to the next page for the stepped-out tutorial.