Grab the free printable coloring sheets for Disney's Beauty and The Beast. Fall in love with Belle all over again. An easy kids craft idea.
Do you have a favorite movie from your childhood? One of mine is Beauty and the Beast! From the first time I saw it, I was obsessed.
Belle was my favorite character but Gaston was probably my second. I loved his bold personality, which is something I wished I had a bit more of as a shy little girl.
Now that I'm older I still love the original and have watched it several times with my own kids. That is why I am so excited about the new Disney Beauty and the Beast! It hits theaters March 17, and I am so excited to take the family to see it.
Beauty and the Beast Printable Coloring Sheets!
In celebration of the new movie, I am thrilled to bring you printable coloring sheets for Beauty and the Beast! Access the Printables here.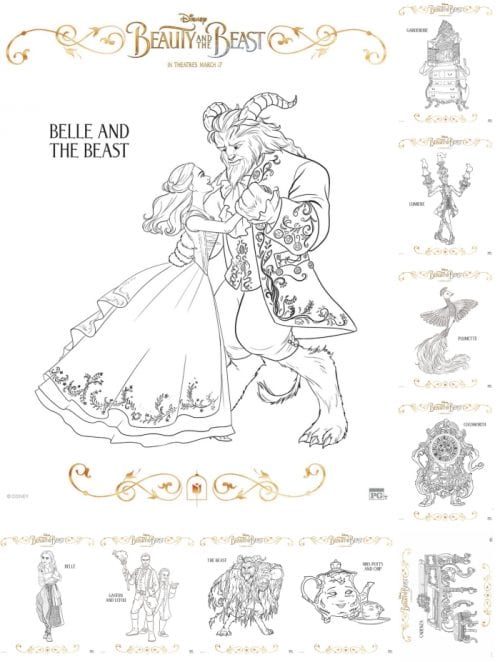 There is a total of 10 coloring pages, you can print them all or only the ones you want! AND you can print as many as you want! You're welcome!
Behind the Scenes
Want more? Here is a behind the scenes look of Emma Watson, director Bill Condon, and the rest of the cast of Beauty and the Beast.
What is your favorite childhood movie?
Our Printables Essentials:
Title:
Beauty and The Beast Printable Coloring Sheets
Mentions:
Crafts for Kids
Keywords:
printable coloring sheets
Last Updated:
August 23, 2023