Check out these free, printable activity sheets based on the 2015 Pixar film Inside Out. There are ten sheets to print and play with!
If you have kids that love Inside Out, then you are going to love this post!
It is filled with all kinds of activity sheets - from coloring pages, to door hangers, and more.  
Print these out, pop the movie in, and have fun completing them while watching the movie!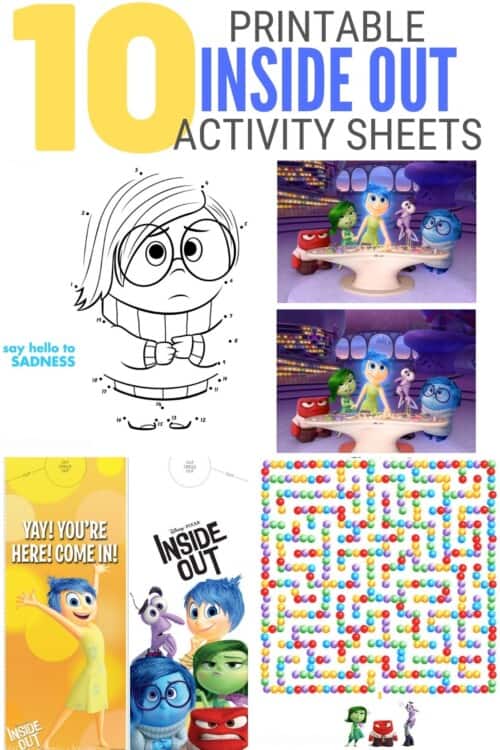 Inside Out Activities:
Access these printables by the link and print any or all that you want!
3 pages
4 pages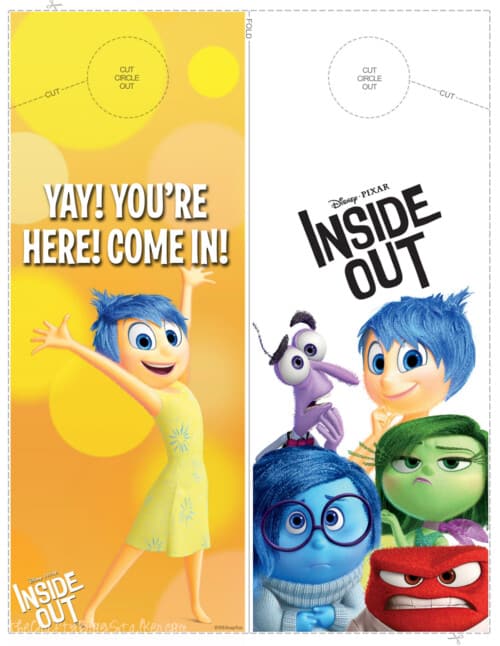 6 pages
1 page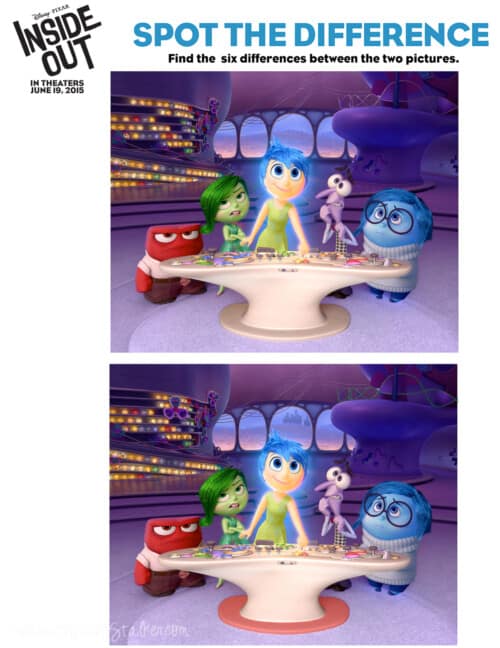 1 page
5 pages
1 page
5 pages
4 pages
5 pages
Frequently Asked Questions:
Why I love Printables:
Printables are a great way to make something at home that costs much less than if you were to buy it in a store. Plus, you can print off as many as you need!
That is why I love to create printables to share with you. I figure if I love them and appreciate them, then you probably do too!
What Printer I Use:
I have the HP Envy Inspire printer in my home office. This printer does EVERYTHING and I absolutely love it!
It can print, copy, scan, 2-sided printing, and can print beautiful photographs as well. I wasn't kidding when I said it can do everything!
What Printer Ink I Use:
The HP Envy Inspire printer came with HP ink, and 6 months free of HP Instant Ink.
In the beginning, I had no idea what Instant Ink was, but it is now my favorite part of the printer!
HP Instant Ink is a subscription to the high-quality HP ink that works best in your printer anyways!
You sign up for a plan that works best for you, and you pay a small monthly fee depending on how much you print each month. Your printer then knows when you are low on ink and will automatically send it directly to you at no additional cost!
That means you don't have to worry about running out in the middle of printing your child's book report that is due the next day!
You can cancel or change your subscription plan at any time, so you can make sure you have the ink you need when you need it, and that it will fit in your budget!
Here is a quick snapshot of their available plans.
If you are using an HP printer, this really is such a great idea and lifesaver. I can't tell you how many times we have made that 11pm trip to the store to get printer ink cuz we ran out, but we needed something printed ASAP.
As a quick tip, if you this link to subscribe, you'll be getting a $10 credit to start with Instant Ink without any payment. This amount will be enough to use Instant ink on a 10-page plan for 10 months! What a great value!
Our Printables Essentials:
Title:
Fun Printable Activity Sheets For Disney Pixar's Inside Out
Mentions:
Crafts for Kids, DIY Games
Keywords:
Inside Out activities
Last Updated:
August 23, 2023