Don't throw it away! Upcycle and create something beautiful that you can still use! These 7 easy upcycled project ideas will get you started.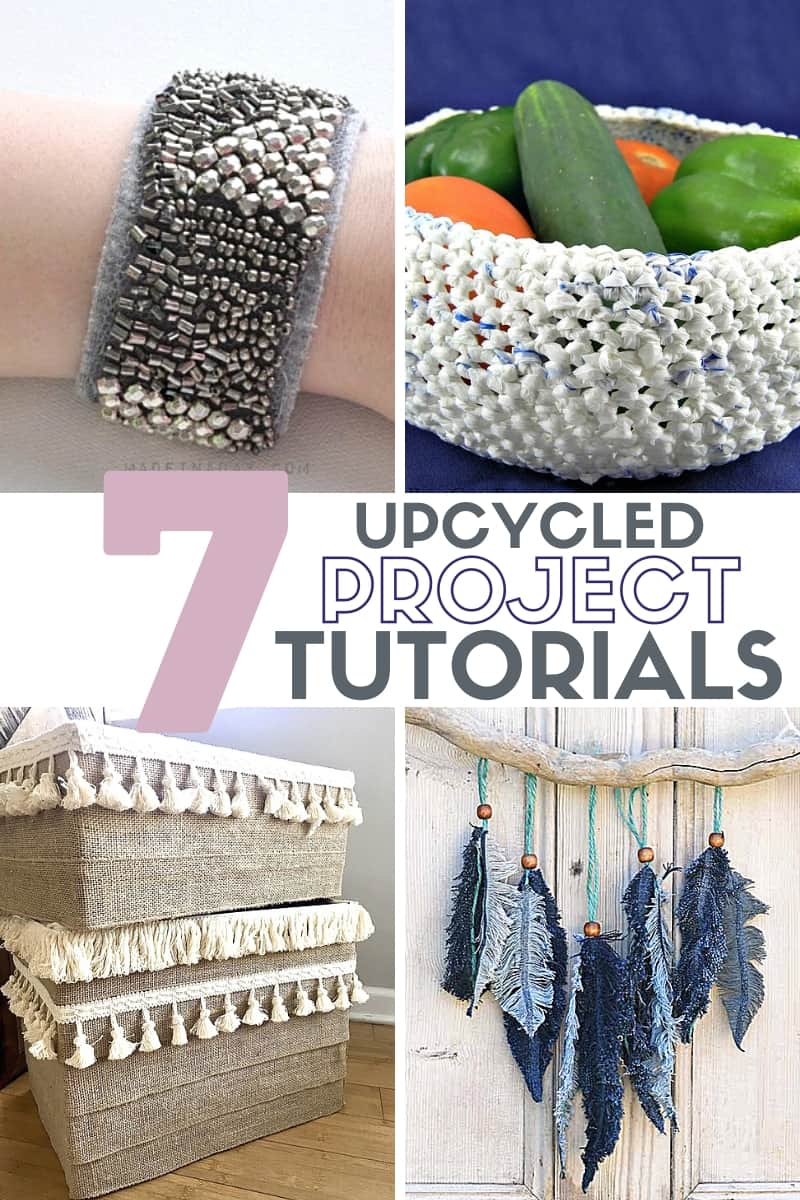 What is the difference between upcycling and recycling?
Upcycling is when you reuse an item and create an item that can still be used, instead of throwing it in the trash.
Recycling is when you convert trash like glass, paper, and plastic into reusable material by breaking it down and creating new products.
What is an Upcycled Project?
Just about anything can be used to make something else. It just takes a bit of creative thinking!
Let think about that soup can you have on your counter from lunch. You could throw it in the trash, or the recycle bin, BUT, how about you clean it, paint the outside, and put pens in it for your desk?
You now have an upcycled project!
Crafting has always been about combining products to make a single item. Upcycling is using a product that no longer has value or use, and giving it a new purpose!
Examples of Upcycling Projects
Below are 7 easy upcycle crafts that can get you started with upcycling.
Each project includes a material that could have been thrown away but instead, the user found a new way to use it and or decorate it to give it new life.
Visit the website for the step-by-step tutorial.
5. Twine Wrapped Wine Bottle Tutorial
What upcycled projects have you made?
Our Crafting Essentials List:
Title:
7 Easy Upcycled Projects for Adults
Keywords:
upcycled projects
Last Updated:
August 9, 2023