Whether you are looking for delicious salad recipes for a potluck or for dinner, below are 20 Easy and Tasty Salad Recipes for Dinner.
Are you a salad fan? MMM! I love a tasty salad, and I love finding new delicious recipes!
Whether it is a salad recipe for dinner or a salad recipe for a potluck, you have come to the right place for salad recipes ideas.
More Recipe Round-ups:
I'll be the first to admit that I don't love to cook, but I do love gathering around the table and talking about our day. To help with meal planning, I go to recipe round-ups where I can get lots of recipe ideas all in one place. That is why we love to share recipe round-ups! Like these 15 Summer BBQ Favorites, 23 No-Cook Ice Cream Maker Recipes, and 22 Refreshing Summer Drinks (Non-Alcoholic).
Take a look around and see all of the recipes we have!
Salad Recipes:
Visit the website for the step-by-step recipe tutorial.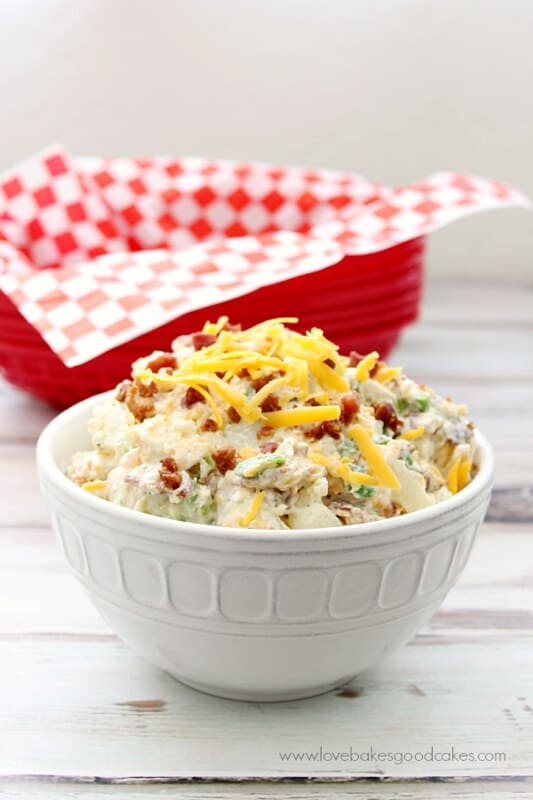 5. Jacked Up Monterey Chicken Salad
8. Chicken Cranberry Sunflower Salad
10. Tomato BLT Salad with Warm Bacon Dressing
16. Simple Spinach and Strawberry Salad
19. Broccoli and Grape Pasta Salad
If you love these recipes, please help me by sharing this post on Facebook and Pinterest!
Our Baking Essential List:
Title:
20 Easy and Tasty Salad Recipes for Dinner
Keywords:
tasty salad recipes
Last Updated:
June 1, 2023