You will be the queen of breakfast with donuts all around you! Below are 20 Easy Donut Recipes with step-by-step recipe tutorials.
Can I tell you how hard this post was to write? Man, I am having a crazy craving for donuts for some reason! All of these recipes look absolutely delicious!
If you crave donuts too then this post is definitely for you!
More Recipe Round-ups:
I'll be the first to admit that I don't love to cook, but I do love gathering around the table and talking about our day. To help with meal planning, I go to recipe round-ups where I can get lots of recipe ideas all in one place. That is why we love to share recipe round-ups! Like these 20 Easy and Tasty Salad Recipes for Dinner, 20 Gourmet Grilled Cheese Sandwich Recipes, and 22 Refreshing Summer Drinks (Non-Alcoholic).
Take a look around and see all of the recipes we have!
Donut Recipes:
Simply click on the recipe title to be taken to the step-by-step tutorial.
1. Easy Chocolate Glazed Donuts from The Crafty Blog Stalker
2. Baked Gluten-Free Lemon Blueberry Doughnuts from Tried and Tasty
3. Homemade Cronuts from Ashlee Marie
4. Perfect Yeast Donuts from Christina's Cucina
5. Easy Jelly Filled Donuts from Like Mother Like Daughter
6. Baked Chocolate Donuts with Peanut Butter Frosting from Baked by an Introvert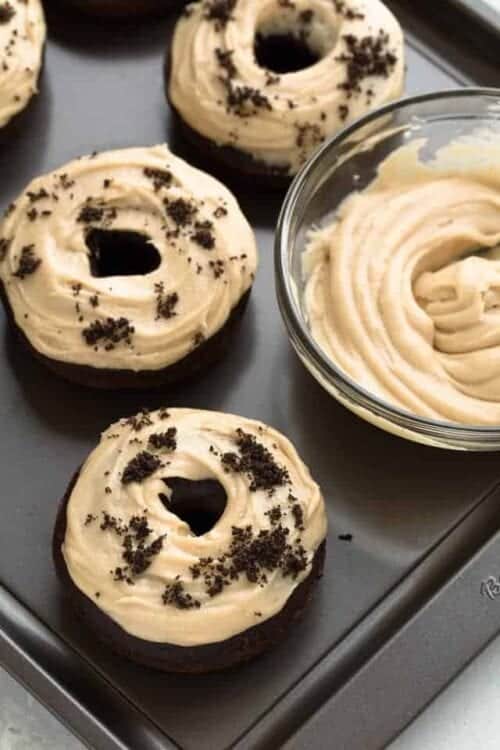 7. Homemade Glazed Donuts from Jamie Cooks it Up
8. Boston Cream Donuts from Imperial Sugar
9. Baked Cinnamon Sugar Donuts from Creations by Kara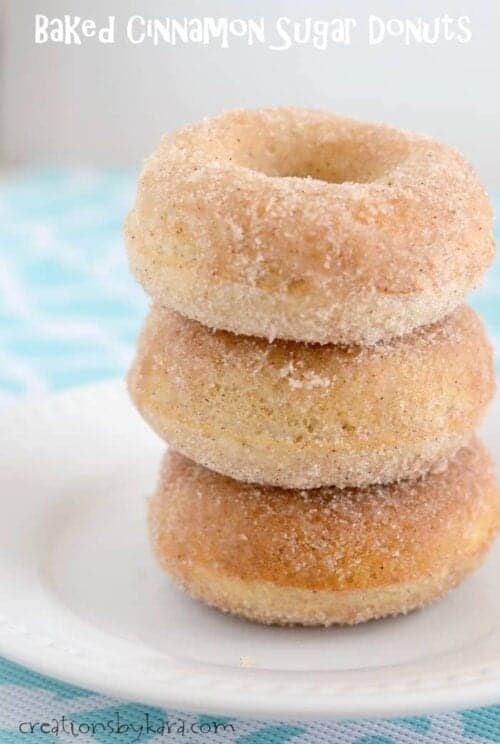 10. Baked Cake Mix Donuts from It's Always Autumn
11. Easy 15-Minute Maple Bars from Butter with a Side of Bread
12. Old Fashioned Sour Cream Donuts from Handle the Heat
13. Smore Donuts from Ashlee Marie
14. Baked Lemon Donut Recipe from A Latte Food
15. Baked Powdered Sugar Donut Holes from Cupcake Diaries
16. Coffee Cake Donuts with a Vanilla Glaze from Baker by Nature
17. Cinnamon Sugar Biscuit Donuts from Like Mother Like Daughter
18. Strawberry Lemonade Donut from Don't Waste The Crumbs
19. Maple Bacon Donuts from Ashlee Marie
20. Baked Cinnamon Crumb Donuts from Truffles and Trends
If you love these recipes, please help me by sharing this post on Facebook and Pinterest!
Our Baking Essential List:
Follow The Crafty Blog Stalker