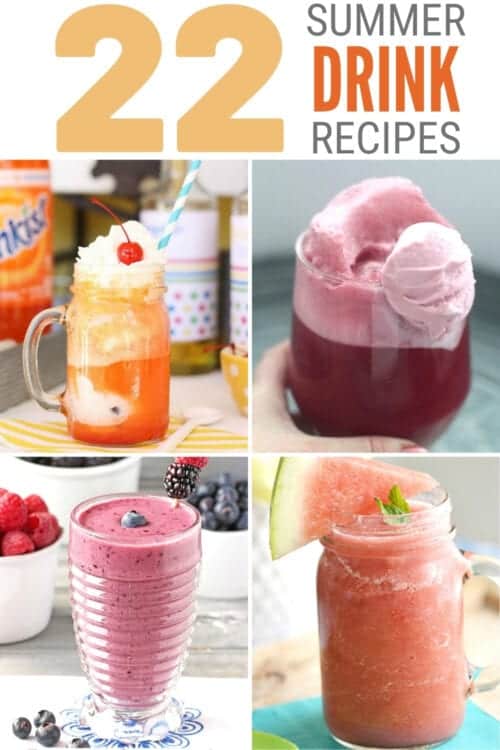 Enjoy the hot weather outside with kid-friendly drink recipes. Below are 22 Refreshing Summer Drinks Non-Alcoholic.
What does your ideal hot summer day look like?
For me, it includes either a reading good book or playing my favorite new game on my phone, while I swing freely in a hammock in the back yard, with a nice cold drink on the table next to me. Oh, how I want to go there right now!
There are so many ways to enjoy nice cold drinks when it's hot outside. You can sit back and relax or you can get together with friends. Have a BBQ or play games at the park all with your favorite drink within arms reach.
More Recipe Round-ups:
I'll be the first to admit that I don't love to cook, but I do love gathering around the table and talking about our day. To help with meal planning, I go to recipe round-ups where I can get lots of recipe ideas all in one place. That is why we love to share recipe round-ups! Like these 7 Really Good Pasta Dinner Recipes, 23 No-Cook Ice Cream Maker Recipes, and 20 Dark Chocolate Lover Recipes.
Take a look around and see all of the recipes we have!
Refreshing Summer Drinks:
Simply click on the project title to be taken to the recipe tutorial.
1. Watermelon Strawberry Cooler
3. Lemon Lime and Mint Lemonade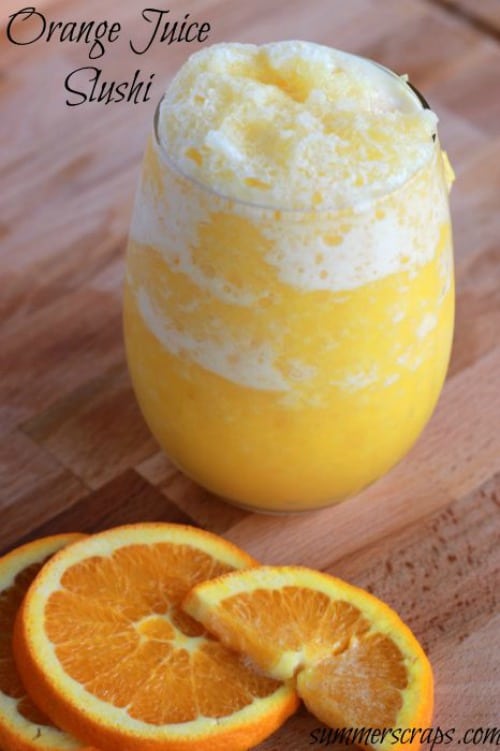 8. Strawberries and Cream Sodas
14. Orange and Cream Soda Lemonade
17. Peanut Butter Frozen Hot Chocolate
19. Lemon Lime Slush Party Punch
If you love this tutorial, please give it a five-star review and help me share it on Facebook and Pinterest!
Our Baking Essential List:
Follow The Crafty Blog Stalker