Put some thought into your gift of cash and make it fun. This in case of an emergency break glass frame is a fun unique way to give cash that they will love!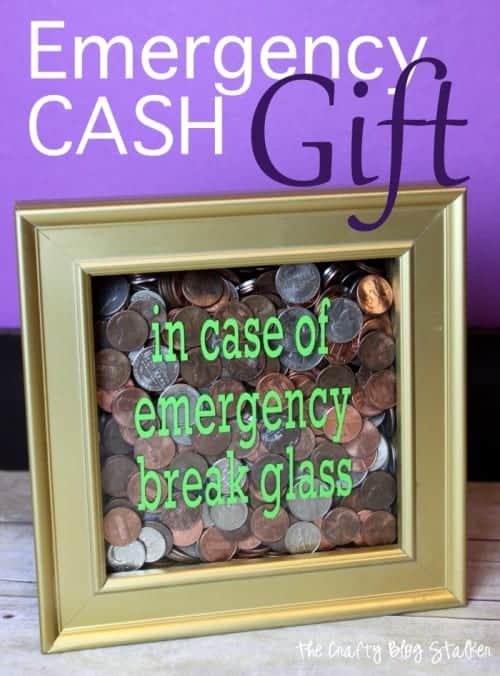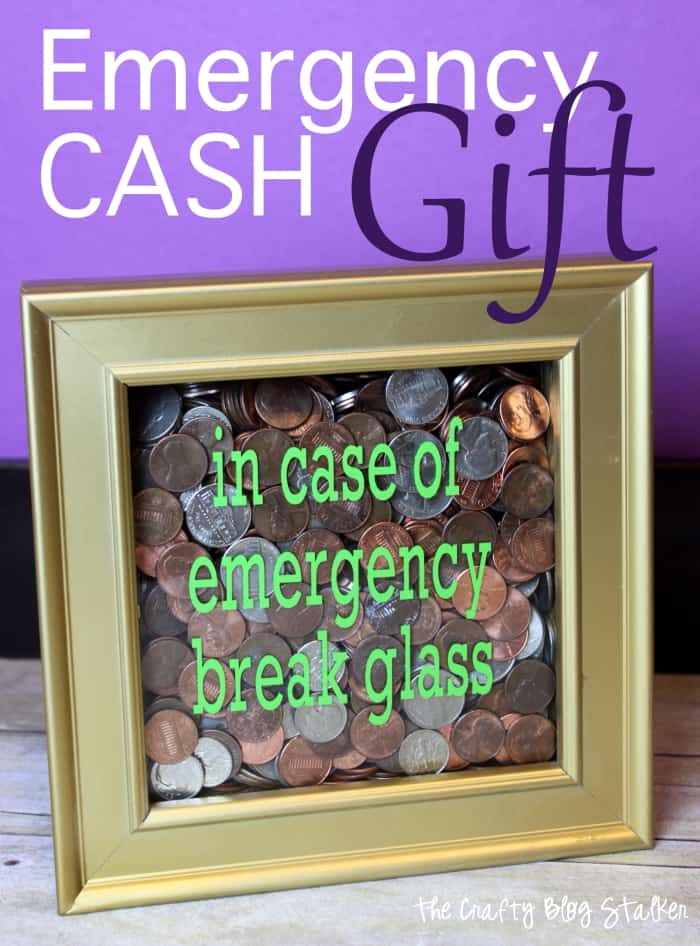 Cash really is the perfect gift. It is great for graduation gifts, wedding gifts, new baby gifts, birthday gifts... and quite honestly, when isn't it a great gift? The recipient can spend it however they want and where ever they want.
Even though I love receiving cash, I feel lazy when I am giving cash. I don't want someone I love and care about to think that I was too lazy to go to the store and buy them that perfect, thoughtful gift. If you dress up your gift of cash you've got all your ends covered because you are giving a gun thoughtful gift and something they actually want.
Recently my niece graduated from High School. That is when I created this emergency cash frame. I adapted it from this Emergency Chocolate Craft from 30 Minute Crafts.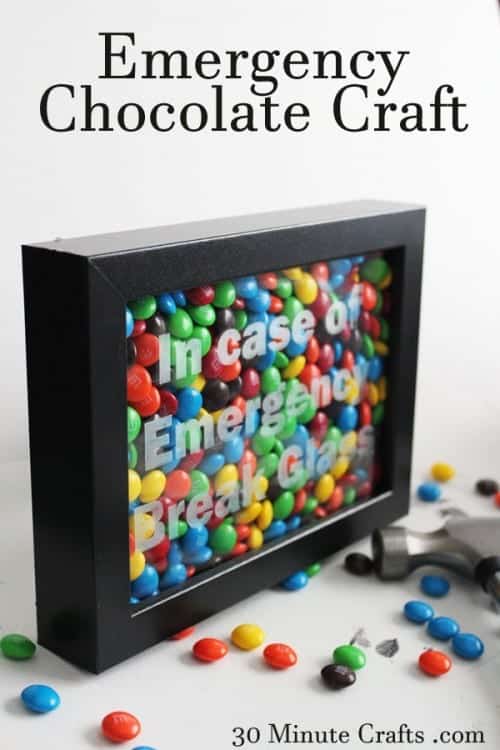 The biggest thing to keep in mind is that you can't use an everyday frame. You need to use a shadow frame. It is a frame that has depth behind the glass to put keepsakes. That way you will have room for your change. The frame I used was a 6 x 6-inch frame with a depth of 1 inch.
Here is a list of the supplies I used. Some links may be to similar items when exact items couldn't be found online.
To start out, I used my Cricut to cut the text out of vinyl. In case of emergency break glass.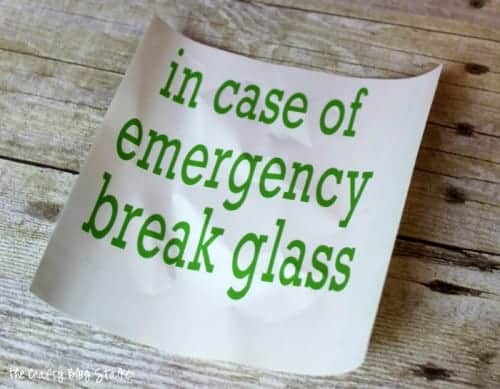 Take the front glass piece out of the shadow frame

When the vinyl text is on the glass put the glass back into the frame.
The next part was super easy for me because my husband keeps all of his change. He doesn't like to spend it, he keeps it. Nothing wrong with it, but it is fun to harass him about it. Well, this time it came in handy for my project so maybe I should stop teasing him about his change hoarding. 🙂
I took one of his bags of change and emptied about half of the contents into the shadow frame. I wanted to make sure I was still giving my niece a decent amount and not what really added up to be $4.13 cents, but it worked good, it ended up being about $28.00. Not too shabby, I figured that was decent for a graduation gift.

I wish I would have taken a picture of this, but just like any picture frame, the back comes off, and that is how you add all of the change. The recipient won't actually have to break the glass to get the change either. They can also just open the back.
This was such a fun gift to give, and maybe giving a gift this way it won't get spent all in one place?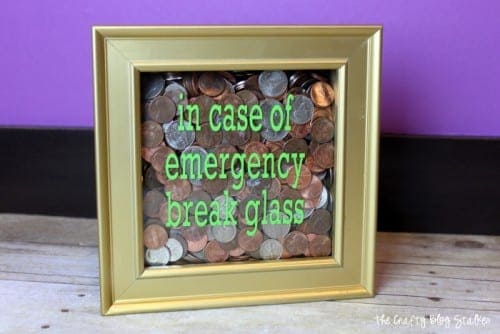 Or who knows, maybe she was at the bank change sorting machine before the night was out, but either way I feel good about it!
Our Crafting Essentials List:
Follow TCBS